Are Corporate Shuttles the Solution to the Long Island Rail Road in NYC?
Your 6am alarm goes off as you prepare for another long day coupled with a hectic commute.
You spend around $300-$400 a month for your daily commute, only to face constant delays, cancellations, power problems, broken air conditioning, derailments, and more. Your hour commute quickly turns into a full morning of frustration topped off with an angry boss.
This is what many Long Island Rail Road (LIRR) commuters face daily, and it's time for them to say "enough is enough."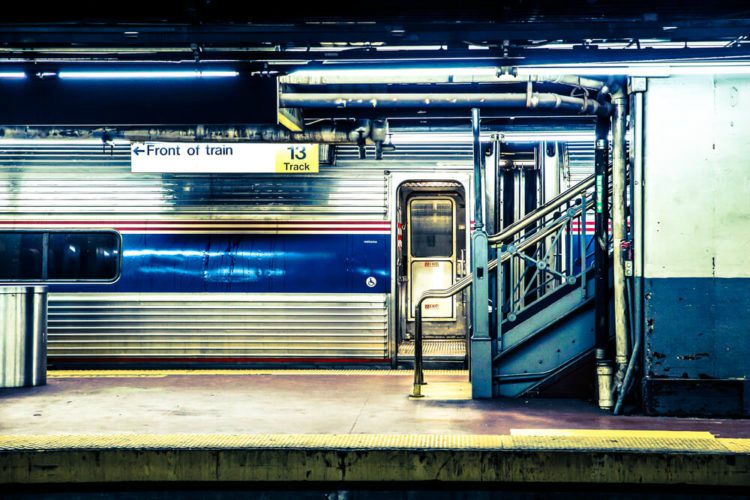 The LIRR Struggle
The Long Island Rail Road is a primary means of transportation for Long Island commuters and beyond. With so many people dependent on its services, one can only imagine the complexity of the system.
Reports claim that evening rush-hour cancellations and delays are the worst they have ever been in 10 years. While Penn Station's reconstruction caused a "summer of hell" for commuters, the daily ride has only worsened and will continue to worsen if critical issues are not solved.
That's because ridership continues to grow, while reliability decreases. LIRR President Pat Nowakowski reports ridership is at the highest it's ever been since 1949, rising 10% in between 2011 and 2016. Over 89 million people per year rely on the LIRR's services.
Yet, over the past five years, on-time evening rush-hour performance has dropped from 93% to 89% in the last five years. Nowakowski believes the addition of more trains would be the solution, but there's only been a 7.4% increase in trains built since 2011.
Passengers are sick of waiting. A recent lawsuit against MTA, LIRR, and NYC Transit over the constant delays, cancellations, and chaos shows that commuters just want a better, more efficient way to travel.
"This has been going on for four years, but the last two have been really bad. We got two fare increases in two years, and service is at an all-time low," Meredith Jacobs, a commuter, told the New York Post. "We want change, accountability, visibility and, quite frankly, we want what we pay for — and if we don't get it, we want our money back!"
While ridership continues to increase, hardships will only continue to grow– and commuters shouldn't have to wait for one construction project after another.
What if there was another solution to help ease the pains of such a congested commute? What if companies provided a way to alleviate their employees' daily commuting stress?
To combat long commutes in Silicon Valley, companies such as Google, Facebook, and Apple provide shuttles for their employees. New York's major employers can help commuters win the daily battle with the LIRR in various ways.
Since January 1, 2016, companies with 20 employees or more in NYC are required to offer qualified pretax transportation benefits in order to encourage the use of public transportation. Living in a busy metropolitan area, these benefits offer substantial improvements for daily commuters, with reduced monthly expenses and alleviated traffic congestion.
To sweeten the deal, companies can also implement corporate shuttle programs so employees can enjoy benefits such as:
1.   No overcrowding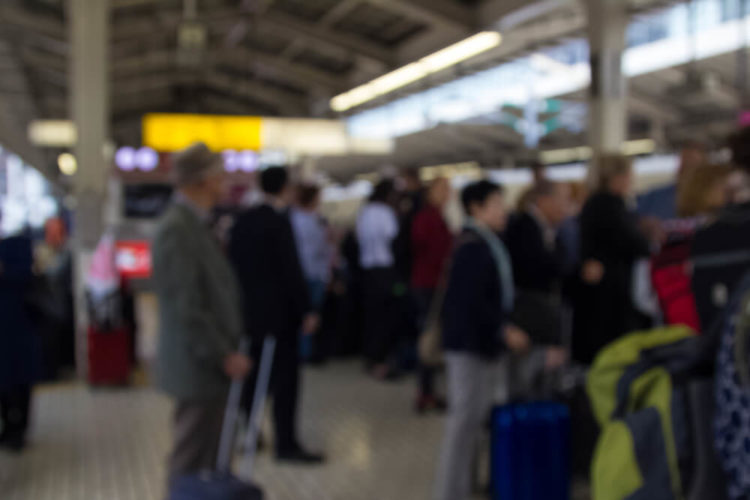 Why wait on overcrowded platforms only to find that the next train is already at capacity?
Companies can provide corporate shuttles for an efficient, seamless commute to and from work. With a variety of options, companies can choose the right bus for their employees' comfort. Smaller companies usually benefit from minibuses that can carry anywhere from 18 to 35 passengers, while larger companies can rent charter buses for up to 56 passengers.
The lawsuit against the LIRR states that "commuters are forced to stand on the very edge [of the platform], mere inches away from incoming trains" with the fear of almost falling onto tracks.
With a private shuttle, employees won't have to worry about shoving themselves onto crowded trains. Employees can board a bus with plenty of room to spare without getting too close for comfort.
2.   Avoid delays and cancellations
With delays causing "discipline at work, loss of job interviews, loss of enjoyment of life, and physical and emotional distress," as stated in the lawsuit against LIRR, shouldn't commuters have a more reliable way to travel?
Private corporate shuttles help alleviate the stress of commuting troubles such as delays and train cancellations. Whether companies pick up and drop off employees at designated stops or within their neighborhoods, a private shuttle ensures they arrive on time with the assurance their ride will still be there the next day.
3.   No worries about parking
When LIRR commuters live farther than walking distance from the closest train station, they must drive to board a train. On top of driving, they are required to purchase a parking permit for their station. Unfortunately, LIRR doesn't allow riders to purchase parking passes for any railroad station; but instead, for the one that's in their hometown– even if that isn't the nearest station
For example, a Huntington resident who lives 25 minutes from the Huntington station but only seven minutes from the Wyandanch station is required to drive and park at Huntington, even though it's less convenient. On top of a long commute into the city, LIRR commuters have to consider the additional drive to their designated station regardless of distance.
Private corporate shuttles eliminate the "first-mile, last-mile problem" by allowing passengers to board on one bus rather than a several step process, giving them more time to take on the day.
4.   Avoid unnecessary expenses
LIRR commuters pay a great deal of fees for their complicated commutes. From parking fees, train fares (depending on the station and frequency), and gasoline to get to their designated station, monthly expenses can add up to around $500 just for commuting.
A private company shuttle is the perfect solution to expensive fees. Without the need to drive, park, and pay for fare, employees' time and money is better allocated to other parts of their lives .
5.   Ride in comfort with amenities
Nothing is worse than coming into work stressed out from a long and grueling commute. You just spent over an hour with no AC, smushed in between two strangers. By the time you get to work, your motivation and morale is at an all-time low.
Private corporate shuttles can provide a variety of amenities that can make any commute a breeze. Private buses can come equipped with luxury amenities like air conditioning, reclining seats, on-board restrooms, TVs, and more. Employees will arrive to work refreshed, relaxed, and ready to tackle their to-do list.
It'll be a long time before public transportation in New York City is convenient. With frustrations running high and commuters begging for a solution, companies who are able to provide a private shuttle for their employees' commutes will not only help alleviate the overcrowded stations and trains, but make the everyday lives of commuters a lot less stressful.
For your own private shuttle rentals, GOGO Charters is your number one resource. With over 5 million miles logged and 1 million happy customers, GOGO Charters is the leading expert at organizing corporate transportation, as well as group transportation for weddings, sporting events, church groups, school groups, and more. Call today at 1-855-826-6770 to speak to an experienced reservation specialist.
Do you need to rent a charter bus?
Do you need a long-term shuttle service?
We offer contracted shuttle services for businesses, schools, hotels, and more. Contact our experts at 1-844-897-5201 to discuss your long-term transportation plans.