Group Business Travel in Washington DC
GOGO Charters works with a national network of over 3,000 buses to provide groups with the best transportation experience possible. We want your Washington DC business trip to be comfortable, quick, and efficient just as much as you do. Our rental experts will assist you throughout the rental process to ensure safe and smooth travels.
Booking your business transportation with GOGO Charters will give your company the ultimate travel advantage. Every colleague will travel together for your event in a modern bus equipped with amenities like reclining seats, WiFi, power outlets, and entertainment systems.
If you're not sure where to begin, we've developed a helpful guide to charter bus rentals. Do you have rental questions or want a personalized quote? Call us at 202-741-9808 to chat with one of our rental experts today!
CALL 202-741-9808 FOR CORPORATE BUS RENTALS IN DC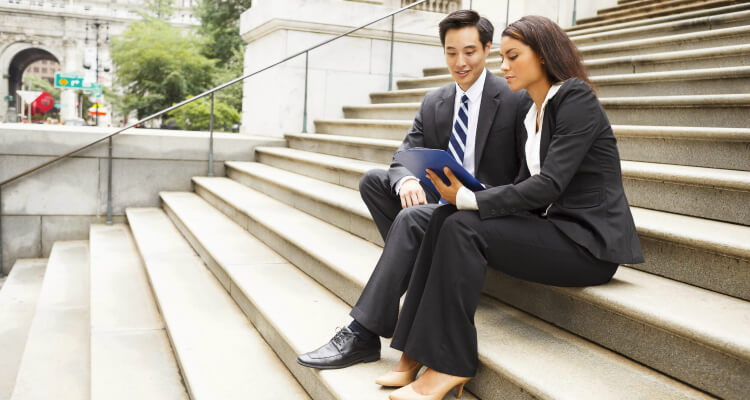 Stay on Schedule for DC's Industry Events
Whether you're a local business or you're traveling from across the country, choose GOGO Charters for your DC business transportation. Carpooling in the bustling capital may cause colleagues to get lost in traffic. Hailing rideshares for a large business group may also get tricky. Keeping your colleagues together throughout your travels will ensure timely arrival and departure at trade shows, conferences, and conventions.
Is your company attending a major event like DataWorks Summit or Techweek D.C.? Don't worry about losing group members or arriving late to these big events. Your professional driver will arrive in a timely manner to transport your business group to hotels, conference centers, or any other DC event venue. Not only will your colleagues travel comfortably, but you'll have plenty of space to store luggage, conference materials, and much more.
Rent a Personalized Hotel and Airport Shuttle
A GOGO Charters rental will work with your company's unique schedule during your Washington DC travels. Shuttle to and from Reagan National Airport or Dulles International in a private charter bus or minibus.
Forget about running through the airport to catch a hotel shuttle just to realize there aren't enough seats for your group. Your company will have plenty of space for each employee with a private rental from GOGO Charters.
Private transportation will also give your business group the freedom to explore Washington DC on their own. Take time after your business event to explore the National Mall or historic restaurants like Old Ebbitt Grill.
Travel for Rallies or Political Events
Are you planning a company trip to participate in one of Washington DC's many political events? Rely on GOGO Charters for your company transportation to rallies like the Women's March or March for Science.
Washington DC's streets are even busier during these rallies. Securing your group transportation with GOGO will ensure your business has safe travels among the bustling crowds.
Do Business While on the Road
You don't have to completely pause business operations while your team is on the road for conferences or off-site trainings. Request a charter bus with WiFi, power outlets, and TV monitors to keep up with emails, presentation previews, and virtual meetings. When you call our reservation specialists at 202-741-9808, you'll be paired with a modern rental equipped with any requested amenities for your business trip.
Plan a Company Day Trip in DC
Take a step away from the office with an afternoon of team-building activities in the country's capital. Explore Washington DC's top team building activities like Go Ape and Pev's Paintball for your employees to enjoy. GOGO Charters will handle the transportation logistics for your entire company. Everyone can focus on enjoying the day off and bonding rather than the travel planning.
Even if your company is planning a special social gathering like a happy hour or holiday party, GOGO Charters is here to simplify the transportation. Hold a holiday dinner at The Oval Room or even a social hour at City Winery. A private minibus or charter bus service will ensure each of your employees arrives home safely after a sociable night.
Choose GOGO Charters Washington DC
Make the most of your Washington DC business trip with a private charter bus rental. We're here to handle the transportation so everyone in your company can focus on the business at hand.
Our rental experts are here around the clock to help you reserve the best DC charter bus for your professional needs. To receive a no-hassle, no-obligation quote, call us anytime at 202-741-9808.
Rent your charter bus now:
202-741-9808
You may have seen us featured in: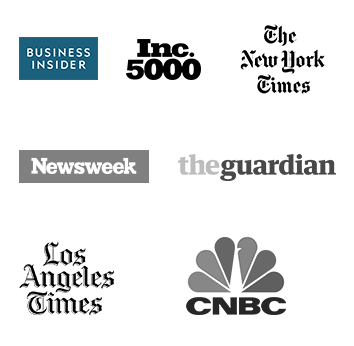 Calculate Rates
from Washington DC, District of Columbia
Gogo Chartes Washington DC

1200 Eton Ct NW 3rd Fl, Washington, DC 20007, USA

(202) 741-9808
More About Group Travel in Washington DC
Helpful Bus
Rental Resources
Latest
Blog Posts