While you're traveling through Austin with your group, don't forget to schedule some time to sit down and explore the city's culinary scene! Tex-Mex and barbecue dominate many restaurant menus (it is Texas, after all) for good reason— the city's connection to traditional Southern fare combined with its proximity to Mexican cuisines create plenty of opportunities to experiment with foods from each culture. However, if you're simply not a barbecue person or you've had your fill of Tex-Mex, some of the city's best restaurants also offer classic American burgers, artisan breads, local coffee, and more.
No matter what brings you into the city, you'll travel to each restaurant with absolute ease with a private Austin charter bus rental. Book yours by calling GOGO Charters today at 512-640-4096!
Need some ideas for where to go? Check out our list of the 10 best restaurants in Austin, Texas for groups:
Banger's Sausage House & Beer Garden
79 Rainey Street, Austin, TX 78701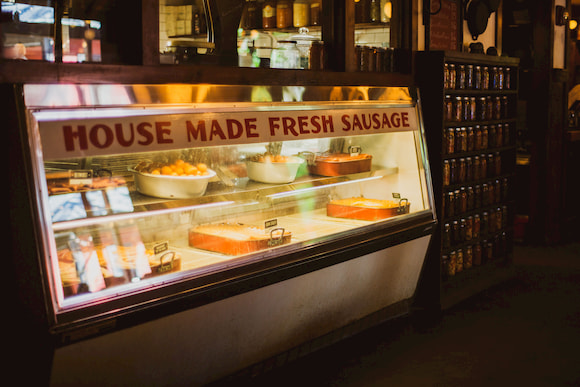 Known for their barbecue, beer, wine, and sausages, Banger's makes a point to serve up some classic southern hospitality along with every dish, creating an atmosphere that's "not too rowdy, not too laid back, just a good old-fashioned good time." Parties of 12 or more can reserve space on Mondays-Thursdays to enjoy live music and cookouts together. Since most of the restaurant's space is outdoors, there's plenty of room to bring everyone along! Your minibus can drop everyone off at Banger's and return to pick you back up once your party has wrapped up.
ATX Cocina
110 San Antonio St Suite 170, Austin, TX 78701
Serving traditional dishes created with modern culinary techniques, ATX Cocina is all about pushing the boundaries of Mexican cuisine. You won't find any flour tortillas here; corn is the foundation of their kitchen, and they are 100% gluten-free. Groups large and small can enjoy a special event in their semi-private, laid-back group dining space, with custom menus and top-notch service available to make your event unforgettable. Need a shuttle to ensure that important guests arrive on time? Book a minibus from GOGO Charters to shuttle guests from their hotel to ATX.
Stiles Switch BBQ
6610 N Lamar Blvd, Austin, TX 78752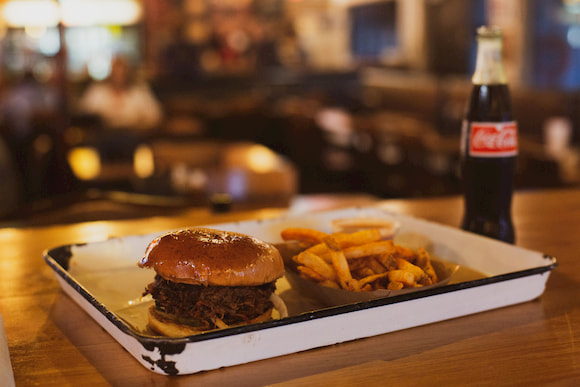 Casual yet classy, this family-owned smokehouse is home to a match made in heaven: homestyle Texas BBQ and local craft beer on tap. Locals and tourists alike love the meat plates piled with brisket, pork ribs, or sausage with sides like corn casserole, mac & cheese, potato salad, and coleslaw. When you rent out the cozy back room, you and up to 85 guests can enjoy the comfort of private wait staff service, a private bar and bar service, and a custom menu. Need help moving all of your guests to and from the restaurant? Secure reliable transportation and a designated driver with a private bus rental from GOGO Charters.
Jack Allen's Kitchen
3010 W Anderson Ln Suite D, Austin, TX 78757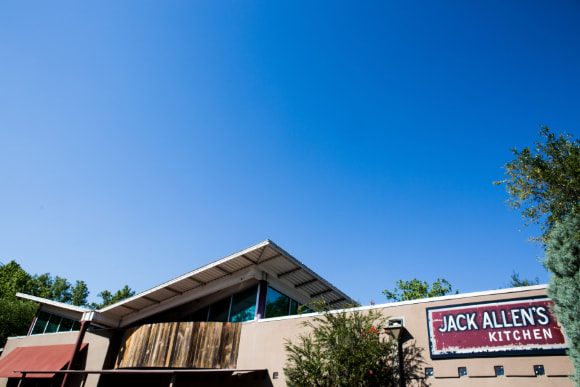 This farm-to-table Southwestern cocina is dedicated to two things: sustainably supporting local farms and dishing out upscale comfort food. Take in the creekside view from the patio while you dine on the signature burger, Southern-style pork chops, mind-blowing rib quesadillas, and more. This place fills up fast, so if you're planning a private event or party, be sure to call ahead. Once your reservation has been made, give GOGO Charters a call to reserve your charter bus and complete your Austin travel plans!
Güero's Taco Bar
1412 S Congress Ave, Austin, TX 78704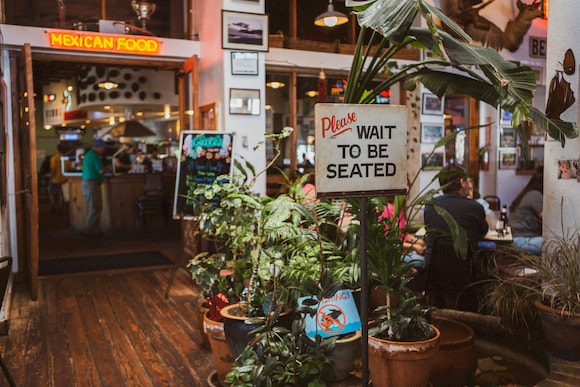 For over 30 years, Güero's has been serving up classic Mexican cuisine, hand-shaken margaritas made with fresh-squeezed lime juice, a wide assortment of Mexican beers, handmade corn tortillas, and more, all served up in a classy, authentic Mexican atmosphere with just a hint of Tex-Mex flair. Grab a picnic table with your group members and enjoy delicious food and live music at the outdoor cantina— there's plenty of space for everyone! At the end of the night, your private bus and driver will be there to pick up your group and make sure everyone returns safely to your home or hotel.
Tamale House East
1707 E 6th St, Austin, TX 78702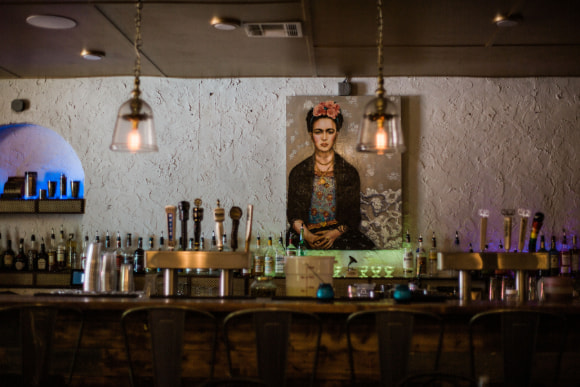 A local favorite since 1958, Tamale House East is the place to go for wallet-friendly tacos before noon. Get here early—and we mean early! They open up at 9 AM and begin slinging amazing breakfast tacos and Mexican iced coffees to pair. This family-owned east-side spot has enough patio space to accommodate you and your whole crew to enjoy a bite. Head over in your group's minibus to fuel up for a day of exploring Austin!
Bufalina
1519 E Cesar Chavez St #200, Austin, TX 78702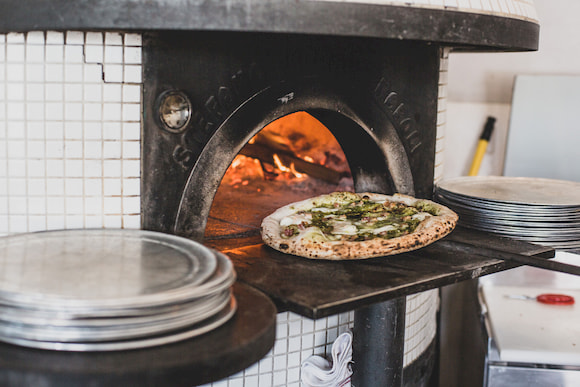 In the mood for some authentic, fresh Neapolitan pizza? At Bufalina, you'll enjoy delicious pies fresh out of a wood oven, complemented by an extensive wine list to impress even the toughest sommeliers in your group. Bufalina's modern atmosphere makes it a great place to host your next classy corporate meetup or bridal luncheon; or, simply add it to your Austin itinerary for a nice break from exploring the city. Groups of up to 10 can reserve a dedicated space for a special gathering or celebration. If you're in need of more space, try Bufalina Due over on Burnet Road!
Launderette
2115 Holly St, Austin, TX 78702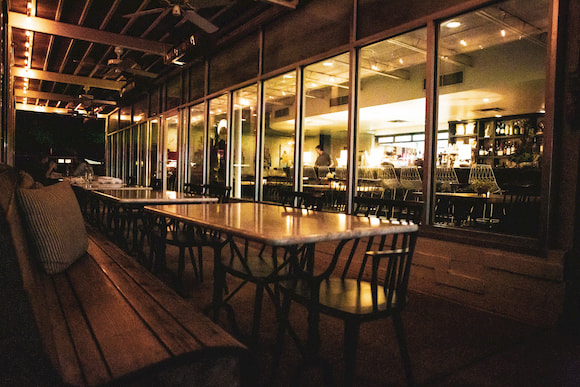 This Holly Street haunt toes the line between polished and eclectic, to the point that you'd probably never guess that this gourmet cafe used to be a gas station/laundromat. Fan-favorite fares include buttermilk pancakes with blueberry maple compote, pan-seared salmon, and a birthday cake ice cream sandwich—with extra sprinkles, of course. Share the love with up to 100 of your closest friends via restaurant buy-outs, or inquire about the full-service catering for your next corporate dinner, wedding, or cocktail party.
Easy Tiger
709 E 6th St, Austin, TX 78701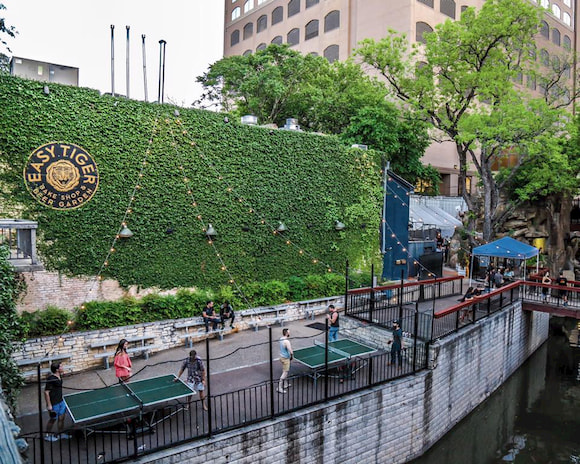 Image Credit
Quick question: is there anything better than a bake shop and beer garden in one convenient location? The folks at Easy Tiger don't think so. This famous Austin favorite is your one-stop-shop for artisan breads and pastries, locally-roasted coffee, housemade sausages, charcuterie, and dozens of local and boutique craft beers. Head to their spot on The Linc or Sixth Street for patio parties with anywhere between 8 and 550 folks who love cheese, smoked meats and self-started ping-pong tournaments. Need some help transporting your entire party? Allow GOGO Charters to find the perfect bus rental for your group to act as your personal shuttle.
Roaring Fork
10850 Stonelake Boulevard, Austin, TX 78759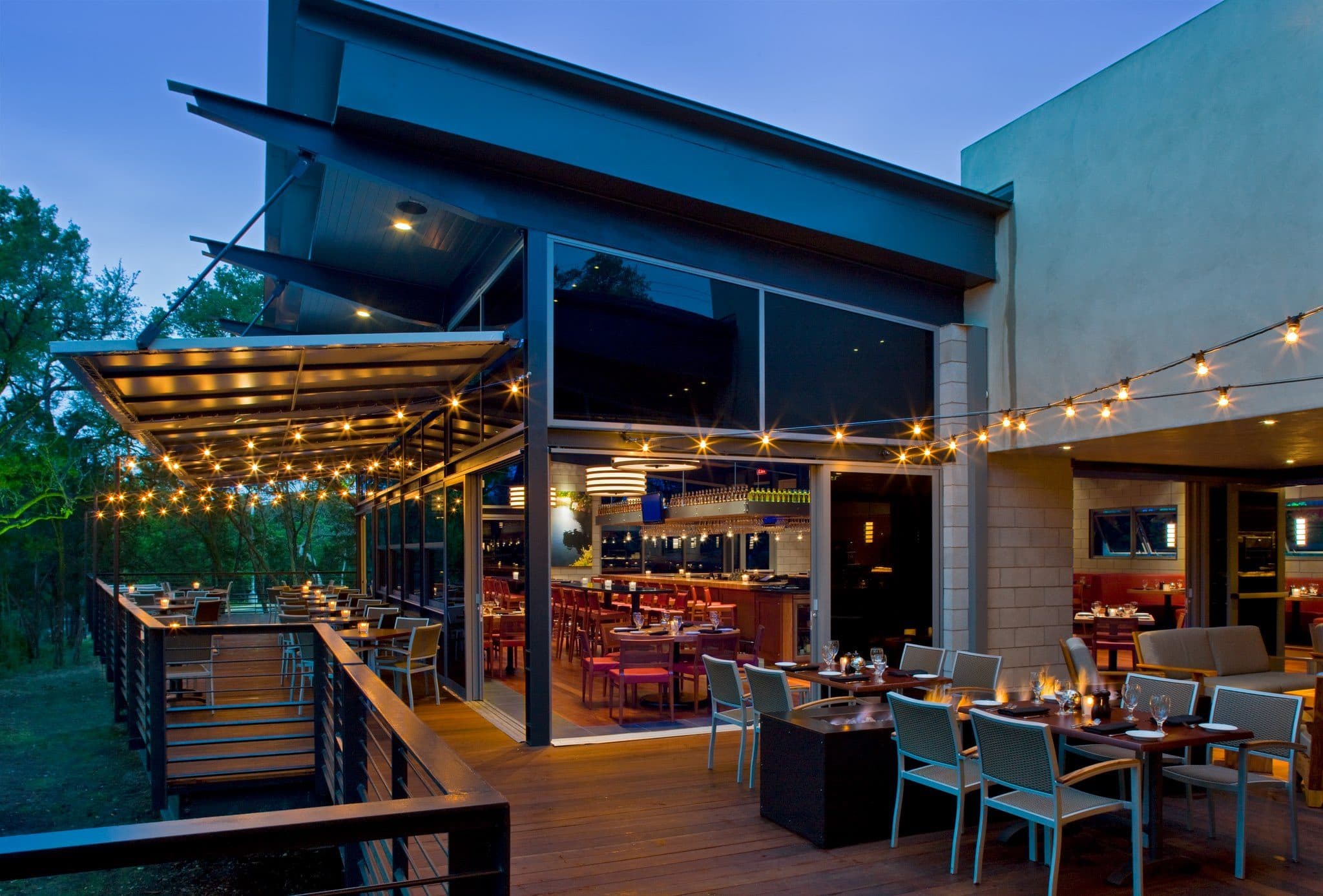 Image Credit
A bold American palette and rugged Old West flair characterize the menu at this spirited, fine dining staple in Austin. When it comes to a group outing, head to the Scottsdale location for a refined banquet with up to 110 guests. The Austin Stonelake spot offers picturesque, lakeside dining for up to 140 people between 3 patios, and in the heart of the city, in Downtown Austin, Roaring Fork can boast up to 150 in their full dining room at the Intercontinental Stephen F Austin Hotel. Guests will enjoy sitting back and sipping house wines or craft cocktails between bites of lamb chop fondue, cedar plank salmon, and bacon-wrapped pork tenderloin.
Get Your Grub on with GOGO
Wherever your culinary travels take you, your group is going to need a reliable ride. Luckily, GOGO Charters has your back. From convenient curbside drop-offs at any of these group-friendly eateries, to custom amenity plans to keep everyone comfy along the way, consider us your go-to for group transportation throughout Austin. Give us a ring at 512-640-4096 at any time, and our reps will work around the clock to secure the best private motorcoach for you. We'll be more than happy to walk you through your rental options and offer a personalized, free quote!