Here are just a few of the companies we've worked with: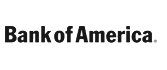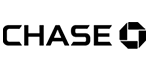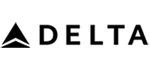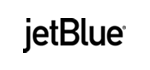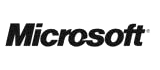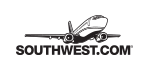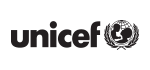 Orlando Minibus & Charter Bus Rental
With access to a large selection of buses in Orlando, Florida, GOGO Charters is an excellent choice for group transportation services in and around the Orlando area. Whether you're coming in for a business trip, hosting a wedding, taking your students on an unforgettable field trip, or organizing your next family reunion, we'll find the perfect bus for you.
When you book with us, you'll be able to choose from a wide variety of buses capable of accommodating groups of all shapes and sizes. We can offer 18-passenger minibuses for small groups or full-size 56-passenger charter buses for large groups; or, we can put together a unique fleet that is tailored to your needs. You'll also have access to premium amenities such as reclining seats, air conditioning, on-board WiFi, televisions, restrooms, and more.
Let us simplify your event transportation services for your next big trip. Our reservation specialists are available for questions and bookings 24 hours a day at (407) 792-0330. Give us a call and book your personal coach today!
CALL (407) 792-0330 FOR CHARTER BUSES IN ORLANDO, FLORIDA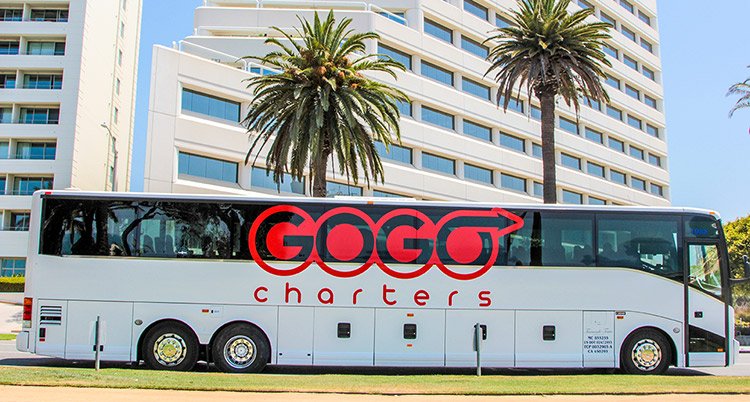 Why Rent a Coach in Orlando?
A motor coach bus is a perfect way to save money on airfare, keep your group from getting separated, and stick to a personalized itinerary.
On your bus, you'll enjoy a selection of comfortable amenities such as reclining seats, air conditioning, WiFi, televisions, and panoramic windows. Just like an airplane, a bus can offer a safe and comfortable ride, but for a much lower price. For more details on pricing factors for your rental, check out our comprehensive pricing guide!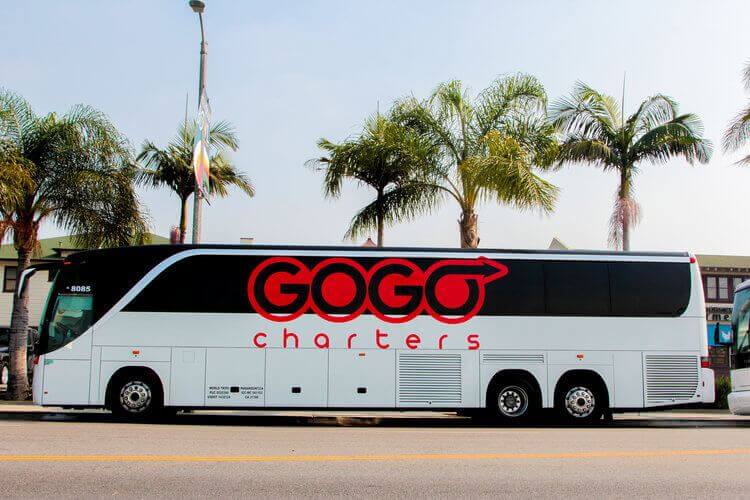 Getting to and from the airport can take almost as much time as the flight itself. With a personal bus from GOGO Charters, you won't have to wait around for public transportation or rideshare apps. We'll be your personal airport transfer service, ready to leave exactly when you arrive. You and your group will enjoy a comfortable ride to your hotel or other venue without having to ride with strangers.
Once you've arrived in Orlando, your bus will continue to be your personal transportation service. Decide where you'd like to go, and your driver will drop you off at each destination on your time. Wherever you go, you'll be in control.
Streamline Your Corporate Transportation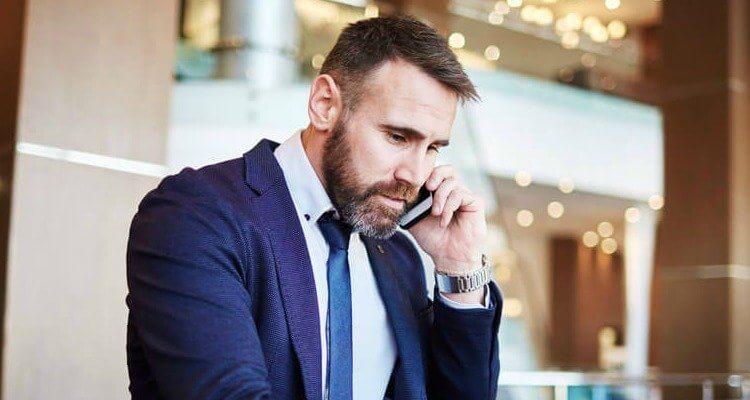 For your next corporate event, trade show, convention, seminar, or business trip, a motor coach from GOGO Charters is the perfect solution to all of your ground transportation needs. With amenities such as WiFi and power outlets available on-board, you'll be able to stay connected on the road. Respond to emails, get a few tasks done, and hold impromptu meetings on the road, always making the most of your time.
Instead of taking separate cars, reimbursing your employees for gas money, and risking everyone getting lost, charter a bus so you can bond with your team on the road while you travel to your destination together. You'll always arrive together and on time, and no one will have to worry about navigation.
When traveling on an airplane, you risk losing your luggage or finding it damaged after a flight. With a coach, your belongings will remain safely stored underneath the bus throughout your entire trip, and you won't have to wait around for your items to show up at a baggage claim once you've arrived! Large luggage will remain secure in storage bays underneath the bus while carry-ons can stay with you in overhead bins.
Once you've arrived, your bus will be your personal transportation service throughout your trip. Let your driver take you to local restaurants, coffee shops, and events, always operating on your time.
Got a group headed to the Orange County Convention Center? Stay at the nearby Homewood Suites by Hilton and set up a personal shuttle just for your group. Your minibus will leave when you're ready and ensure that you and your colleagues always arrive on time, in style, and ready to work.
Easy, Elegant Wedding Transportation
On your big day, transportation should be the last thing on your mind. When it comes to making sure your guests and wedding party arrive in the correct place on time, rely on us to make your day run smoothly and efficiently.
Hop on a luxury minibus with your wedding party for easy transportation to your ceremony and reception. Socialize and share a few laughs together before you say "I Do" with your closest friends and family.
Worried about guests getting lost on the way to your ceremony? Set up a shuttle service between your hotel and venue, so that everyone can leave when they're ready and still arrive on time. Your shuttle will continue to run until it's time for the ceremony to begin.
If your ceremony and reception are taking place at different venues, let your shuttle transport guests between spaces while you take a few pictures with your new spouse. When you're ready, the shuttle will take you to the reception venue, where the party will be waiting to begin.
At the end of the night, let a bus take you and your guests back to the hotel. With guaranteed transportation, everyone will be able to participate in the celebration and still arrive home safely.
A bus is also the perfect way to transport attendees to all wedding-related events, such as showers, bachelor or bachelorette parties, or other day-of festivities!
Attend Sporting Events in Style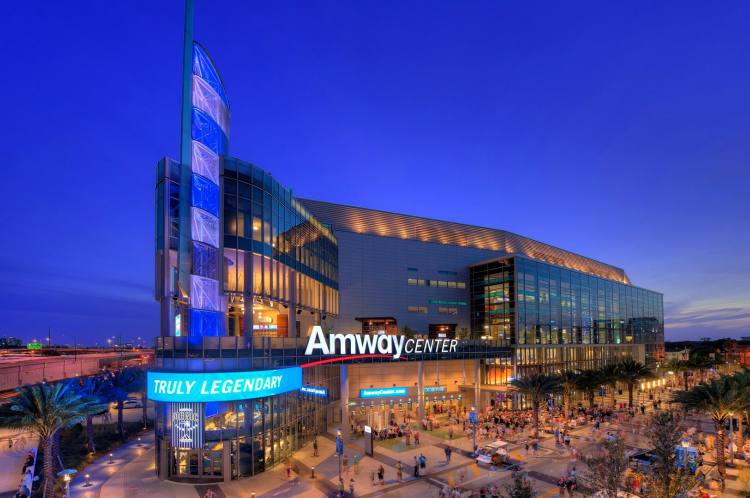 Whether you're a fan, an athlete, or a staff member, GOGO Charters will provide you with top-notch transportation to your next game. We've worked with teams of all sizes and skill levels, from little leagues all the way up to professional leagues. No matter who you are or which teams you root for, we'll secure the perfect transportation option for your group.
Travel in style to Amway Center to cheer on the Orlando Magic or the Orlando Solar Bears. Or, bring your family over to cheer on your high-school player. Wherever you're headed, you'll travel in comfort when you book with us.
Teams will love the extra storage space offered on charter buses. With large storage bays under the bus, overhead bins, and lots of legroom, you'll have plenty of space to store all luggage and equipment with lots of leftover room to travel comfortably. Socialize on the road, watch a few movies, or go over your playbook from inside your bus. When your team arrives, they'll be rested and ready to perform.
If you're traveling to cheer on your team from the stands, safely store all of your tailgating equipment on a minibus. With your designated bus driver already in place, you'll even be able to get the party started a little early on the road. Once you arrive, unload all of your equipment at your tailgating spot and enjoy a day of cheering on your favorite team. When the game's over, your driver will ensure that everyone arrives safely back home.
Spring Training Transportation
Transport your team in comfort and style with a charter bus. We'll take you down to Orlando for spring training and remain your personal transportation service during your stay. From the hotel to practice to restaurants and other group activities, count on us to keep your group organized.
Church Outings in Orlando
Planning an outing or overnight retreat for your church can be challenging. Simply finding drivers, organizing carpools, and mapping an itinerary can quickly become overwhelming. With all of the details you're already stressing about, let us handle your transportation accommodations.
Don't split up your group into separate cars and risk someone getting lost. On your bus, your group will be able to socialize, relax, and study together while your driver transports you safely to your destination. Plan a few ice-breaker games, sing along to your favorite songs, or watch your favorite movies together during your trip. With a bus, travel time doesn't have to be wasted time.
Next time you're in Orlando with your church, check out the Canterbury Retreat & Conference Center. Just 20 minutes outside of Orlando, it's the perfect getaway for some time with your church family.
Seamless Transportation Between Parks
Orlando's most famous attractions include Walt Disney World, Universal Orlando, and SeaWorld-- three of the most famous theme parks in the country. If you're trying to see all three in one trip, there's no time to waste! Don't wait around for a public bus or for an Uber. Book a personal bus through us for easy, reliable transportation between parks. Your driver will be waiting for you when you're ready to head out to your next stop.
During your drive, you'll be able to enjoy the view through panoramic windows, talk with your friends and family, and rest up for your next stop. Ask your driver to take you on a scenic route so you can take in the city and relax while you travel.
Nightlife in the Theme Park Capital of the World
After spending all day park hopping, keep the party going and escape the heat at ICEBAR Orlando, a bar constructed entirely out of carved ice! Or, stick to Orlando's typical hot climate at Mango's Tropical Cafe, featuring drinks, shows, and lounges.
You won't have to worry about choosing a designated driver-- with your own bus and driver, everyone can participate in the bar-hopping enjoyment and still arrive safely back home. Let your driver take you around town for a safe, fun night out.
Educational Trips in Orlando
Looking for school field trip ideas in Orlando? Check out the Orlando Museum of Art, where there's always something new to see among multiple rotating temporary exhibits. Or, take your students over to the Modernism Museum Mount Dora, which features unique exhibits dedicated to pushing art in new directions.
Instead of traveling on an old, uncomfortable school bus, rent a charter bus for your trip and enjoy amenities such as reclining seats, air conditioning, and on-board WiFi and televisions for longer trips. Eliminate unnecessarily long pit stops with restrooms on board as well. Let your students relax and socialize while you rest knowing that your transportation is taken care of. You and your students will travel in comfort while your driver safely transports you to your destination.
See More of Orlando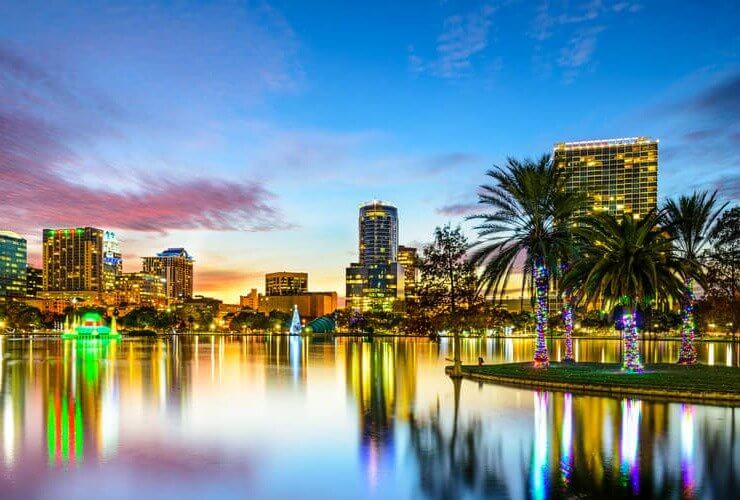 Amusement parks: Besides Walt Disney World, Universal Orlando, and SeaWorld, another great Orlando attraction is Aquatica Orlando, SeaWorld's waterpark. Add this to your itinerary for a fun day of endless waterslides, lazy rivers, and wave pools.
Museums: Orlando is also rich with museums. If you've had enough of thrilling rides, you can relax by visiting the Charles Hosmer Morse Museum of American Art, which houses the largest collection of works by Louis Comfort Tiffany, as well as an important collection of American art and pottery. Also awaiting your visit is the Orlando Museum of Art, dedicated to American portraits and landscapes, and the Cornell Fine Arts Museum. Kids will certainly love a visit to the Orlando Science Center and the local Ripley's Believe It or Not! Museum.
Day Trips: Rent a bus for day trips to Fort Lauderdale, Daytona Beach, Tampa, Miami, Jacksonville, and Tallahassee. Your group will stay together throughout your entire journey while your driver operates on your time. Stay out as long as you'd like, and return safely to Orlando when you're ready.
How Much Does a Charter Bus Cost in Orlando?
The price you'll pay for your bus rental will depend on several factors: distance, starting location, time of year, number of passengers, and more. For a complete list and more pricing details, check out our comprehensive guide.
For example, groups traveling to Atlanta from Orlando will likely pay $3,502 round trip, but their cost may decrease if they have less than 25 passengers. Find out exactly how much your trip will cost by calling us at (407) 792-0330 for a no-obligation quote.
The Professional Rental Company You've Been Searching For
Give us a call at (407) 792-0330 and rent your bus from the best charter bus company in North America! We take pride in our customer service. Just tell us where you're going, and leave the logistics to us.
Whether you're touring with your band coming in for a wedding, corporate trip, sporting event, or private outing, we'll find the perfect bus for your group. Get in touch with us today at (407) 792-0330. We're available 24/7 and are always happy to help.
Rent your charter bus now:
(407) 792-0330
You may have seen us featured in: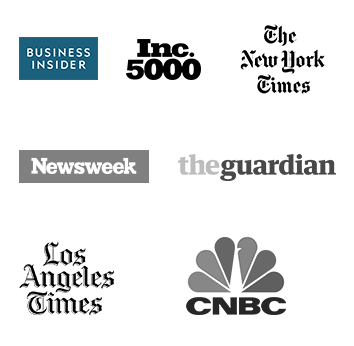 Calculate Rates
from Orlando, Florida
Last Minute
Prices
Roundtrip

From: Orlando,FL

To: Atlanta,GA

Roundtrip

From: Orlando,FL

To: Chicago,IL

Roundtrip

From: Orlando,FL

To: Jacksonville,FL

Roundtrip

From: Orlando,FL

To: Miami,FL

Roundtrip

From: Orlando,FL

To: Miami,FL

Roundtrip

From: Orlando,FL

To: New Orleans,LA

Roundtrip

From: Orlando,FL

To: New York,NY

Roundtrip

From: Orlando,FL

To: Washington DC,DC
Gogo Charters Orlando

189 S Orange Ave Suite 1420, Orlando, FL 32801, USA

(407) 792-0330
More About Group Travel in Orlando
Helpful Bus
Rental Resources
Latest
Blog Posts