Here are just a few of the companies we've worked with: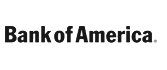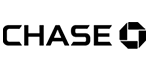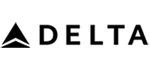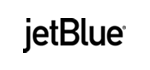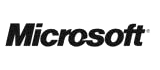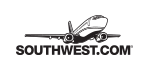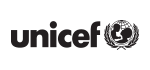 Group Transportation in Orlando, Florida
GOGO Charters is a nationwide charter bus rental service that offers high quality bus rentals for an affordable cost. We have access to a wide network of bus models, allowing us to provide your group with the latest vehicles on the market. From 18 to 56 passengers, GOGO Charters ensures that your group will be comfortably seated with abundant space for legroom, luggage and socializing. Our Orlando location offers charter bus rental services to 15+ cities in the Florida region, providing you with the opportunity to visit almost all the cities in the Southeast.
We cover a vast range of trip and group types-- no event is too big or small for us to handle. If you're looking for reliable, efficient and immaculate transportation for your next Orlando trip, you're already one step ahead of the rest. With GOGO Charters, you can come across the best beaches, attractions and eateries in Florida without squandering time or money. Reserve your private shuttle ahead of time and make this a memorable group trip for everyone involved!
CALL (407) 792-0330 FOR CHARTER BUSES IN ORLANDO, FLORIDA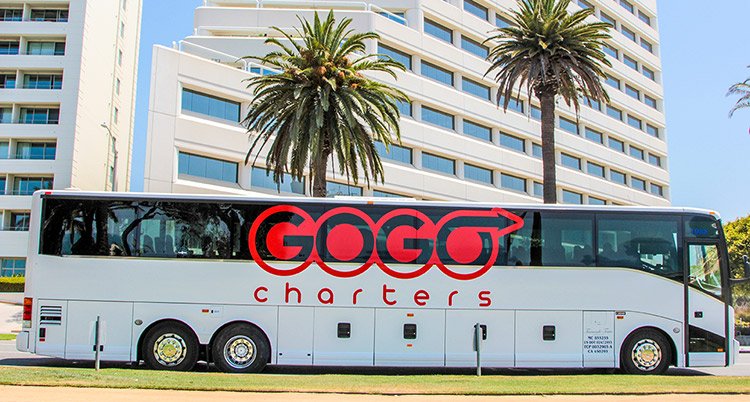 The Theme Park Capital of the World
Being the sixth-largest urban region in the South and the third-largest metropolitan location in Florida, Orlando garners attention from over 72 million visitors annually. Located in Central Florida, it's often symbolized by the charming Lake Eola Park, situated in the Downtown area. It's also home to the world's most famous mascot, Mickey Mouse and his partner in crime Minnie. With the vibrant presence of Walt Disney World and Universal Studios just 30 minutes away in Lake Buena Vista, it's not surprising that Orlando is dubbed the "backbone of the tourism industry." There's an endless list of theme parks, museums and landmarks to see in this charismatic city, which means there's plenty of opportunities for groups to visit. Consider planning your Orlando trip with GOGO Charters before the peak season hits-- now is the time to find the perfect bus rental for your group!
Luxurious Charter Bus Rentals in the Southeast
Getting a group together, planning a vacation and splitting transportation costs can be a tiresome venture. Often, traveling in large crowds can be stressful, if not uncomfortable. However, if this is your first time renting a private shuttle, you'll be pleasantly surprised to hear that the GOGO Charters process is far easier than you had previously imagined.
Our team of trained experts work with a variety of different vendors to find you an upscale bus model that is comfortable, spacious and kid-friendly. They ensure beforehand that each bus driver is a licensed professional with years of driving experience through narrow roads, steep hills and traffic roadblocks. Our team can also provide you with a bus that is ADA compliant, so that elders and handicapped passengers are always a priority. In the rarest of cases, if a problem does arise, our reservation call center is open 24/7, to help you navigate through any potential challenges and provide you with quick solutions. If anything, it's safe to say that you're in good hands when booking a bus with GOGO Charters.
Whether your group consists of a handful of students or an ever-expanding corporate party, we offer bus rentals for almost any group type. You can start off small and view the 18-passenger minibus, and slowly but surely move up to the 24-, 28-, 35- and 56-passenger models. Each bus is equipped with basic amenities such as reclining seating with cushioned fabric, climate-controlled interiors and a generous amount of legroom around each seat. In addition, you can choose extra amenities such as free WiFi, AV entertainment systems, electrical outlets and on-board restrooms. These luxurious add-ons are what make your trip feel like home, so don't be afraid to splurge. View your selection of buses from the comfort of your favorite couch, and when you're ready to reserve your shuttle, contact GOGO Charters at (407) 792-0330!
Plan Your Orlando Field Trip with GOGO Charters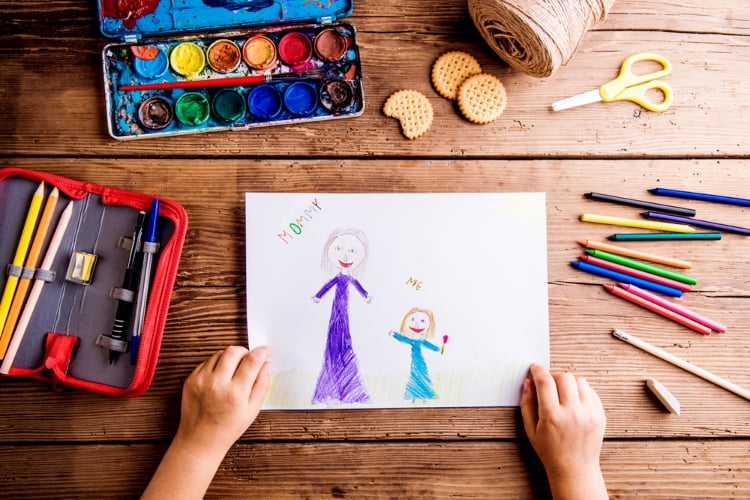 It's a known fact that field trips encourage student participation and are a great way to inspire learning outside the classroom walls. GOGO Charters believes in streamlined transportation for all school groups from start to finish. Unlike cramped school buses, the buses we charter are air-conditioned and have panoramic windows so that students can admire the changing coastal landscape safely from their seat. Moreover, the presence of free WiFi and AUX plugins allows students to study and charge their electronic devices on-board during longer trips. The inclusion of restrooms on the bus is also largely appreciated by staff and students alike, since it prevents unnecessary stops which lead to delays in the trip. Our priority at GOGO Charters is to create an enjoyable atmosphere for students and chaperones, while strictly adhering to the schedule of the day. Check out the following locations for potential school trips with GOGO Charters!
Orlando Science Center
Address: 777 E Princeton St, Orlando, FL 32803
Phone: (407) 514-2000
Address: 9067 International Dr, Orlando, FL 32819
Phone: (407) 351-8800
Address: 8201 International Dr, Orlando, FL 32819
Phone: (407) 345-0501
Crayola Experience
Address: 8001 South Orange Blossom Trail, Orlando, FL 32809
Phone: (407) 757-1700
The Charles Hosmer Morse Museum of American Art
Address: 5800 Water Play Way, Orlando, FL 32821
Phone: (407) 545-5550
SKELETONS: Museum of Osteology
Address: 8441 International Dr Suite 250, Orlando, FL 32819
Phone: (407) 203-6999
Visit Orlando's Prestigious Universities
Every year, during fall and spring, there's an influx of high school students eager to explore their dream universities before making their four-year commitment. GOGO Charters provides private shuttles to these upcoming high school seniors to tour Orlando's top universities, along with other institutions of higher education in the Florida area. Students pre-book their campus tours in advance and utilize group transportation to promptly pick up and drop them off at the university grounds of their choice. Since this has become a common method of transport, each campus has a designated parking lot for charter buses, enabling easy access to the university entrance.
Take advantage of group transportation and visit famous colleges in Orlando, such as AdventHealth University, Rollins College, or the University of Central Florida, the largest university campus in the US! Travel north to Jacksonville and discover the facilities at the University of North Florida or head down south to St. Petersburg and meet the professors of your chosen field at the University of South Florida.
Apart from high school seniors, GOGO Charters also offers transportation to academics looking to broaden their education to the master's or doctorate level. All in all, whether you're just starting your journey or taking it to the next step, GOGO Charters can provide private shuttles to any campus tour or program of your choice.
Take a Personal Trip on Your Orlando Charter Bus
The corporate climate can take a toll on your mind, body, and spirit, which is why it's essential to take time off for a personal vacation. Being one of the busiest cities in the United States in terms of tourism and travel, Orlando has a wealth of attractions to offer. GOGO Charters coordinates trips to lively, local Orlando spots where you can spend your day under the warm sun, relishing the balmy breeze. Charter a bus to International Drive, where you can stroll through all the prominent Disney and Universal theme parks, admire The Wheel at ICON Park, or shop until you drop at local boutiques and souvenir stores. See the best nature has to offer at the Harry P Leu Gardens, where you can snap photographs amongst stunning flowers against a lush tropical landscape. Visit Downtown Orlando and witness broadway shows at the Dr. Phillips Center for the Performing Arts, ride a swan on Lake Eola, or join the walking historic tour of The City Beautiful. If you're a group of Orlando residents looking to venture out of town to the seaside, GOGO Charters can take you to oceanfront cities such as Cape Coral, Daytona Beach, and even Fort Myers. No matter what you decide, your driver will drop you off at your next stop with ample time to spare.
Tour Orlando's Hottest Neighborhoods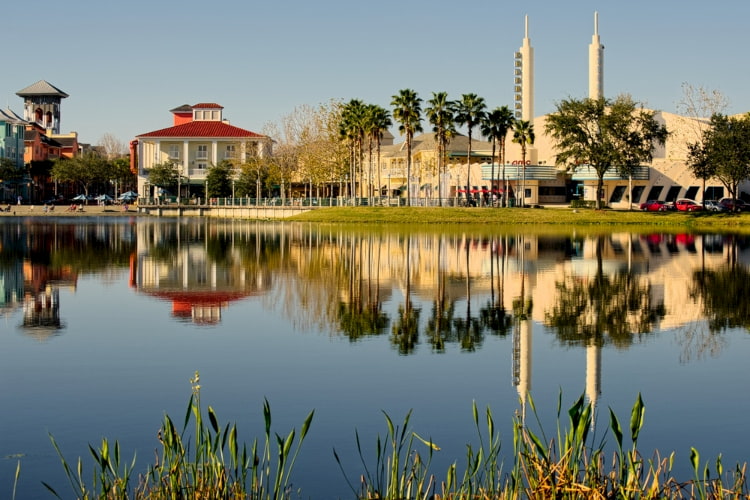 When exploring the suburbs, outskirts and metropolitan areas of Orlando, it's important to understand what makes each neighborhood unique and worth visiting. With over a 100 neighborhoods in existence, this sunny city has more to offer besides its internationally acclaimed theme parks. As you would imagine, certain districts are favored over others in terms of nightlife, shopping, and restaurants. If you're a tourist, areas like Park Lake Highland, Thornton Park, and Milk District have a lively ambiance with an edgy feel. Almost all neighborhoods are family-friendly with activities that keep pets, kids, and elders perpetually entertained.
Consider reserving a private shuttle with GOGO Charters to visit some of the top neighborhoods in Orlando. Venture into the depths of the city with your group and learn about the individual history, culture, and traditions of each neighborhood. Check out the list of top neighborhoods below to plan your trip to Orlando accordingly.
College Park
Voted as being one of Orlando's best residential neighborhoods, College Park is also famous because of its streets, which are named after affluent Ivy League colleges such as Harvard, Yale, and Princeton. It bears a cozy, old-town feel and is dotted with mom and pop shops that contribute to the town's charm. Take a stroll through Albert Park during the early hours of the day or eat avant-garde dishes at K Restaurant by night. On your way out, don't forget to check out The Soda Fountain, known for its delectable treats and rustic architecture.
Baldwin Park
Back in the 60's, Baldwin Park was the primary location for the Army Air Corps and Air Force Base. Now, it's a sprawling residential location spanning 50 miles of nature trails and around 200 acres of outdoor parks. Bike along the glittering waters of Lake Baldwin with your significant other and be sure to check out The Osprey Tavern for some freshly shucked oysters squeezed with a healthy dose of lemon.
Thornton Park
Often frequented by millennials, Thornton Park is stylishly adorned with hip cafes, contemporary boutiques, and streets lined with brownstones. It exudes European elegance with its brick pavements, wine bars, and pedestrian-friendly pathways. Locals tend to gravitate towards joints such as Benjamin French Bakery & Café, Dexter's Thornton Park, and Graffiti Junktion: your go-to burger haven.
Audubon Park
This area is where the future of environmental conservation lies. Audubon Park, nicknamed the Garden District, is celebrated because of its eco-friendly and sustainable initiatives. The entire neighborhood is bejeweled with lush, green plants and organic foods, which makes the Audubon Park Community Market one of the more popular places to be. If you have a sweet tooth, Gideon's Bakehouse known for its mouth-watering cookies, will not disappoint.
Park Lake Highland
Known for its expanding Vietnamese population, Park Lake Highland is one of the most culturally distinct and festive neighborhoods. It's scattered with exciting Vietnamese eateries within its Mills 50 District, commonly referred to as "Little Saigon." Other famous options include Black Bean Deli, King Bao Mills, and The Strand. The vibrant nightlife combined with the incredible skyline views of Park Lake are truly the cherry on top.
Milk District
If you love all things historical, the Milk District is the place to be. Surrounded by post-World War homes, classic bars, and second-hand boutiques, it exudes vintage charm. Celebrate date night at the Plaza Live, known for its historical presence and live musical performances, or eat non-stop at the renowned Taste Tuesday food truck gatherings. The choice is yours!
Winter Park
Affluence is an understatement for the neighborhood of Winter Park. Even though it's crowded with the cream of the crop, it's still an enchanting place to be. The rolling green gardens, wealthy homes, and spotless environment maintain the glamor of the area. The most popular street, Park Avenue, has a plethora of shops and restaurants for tourists and locals to enjoy. Consider stopping by at The Ravenous Pig or Prato for a satisfying meal at the end of your day.
Celebration
The neighborhood of Celebration truly encapsulates the American Dream. Bordering the nearby Disney World, this booming community was founded by Walt Disney Company. Every structure in the town, from the towering Colonial homes down to the old Hollywood-esque structures, focuses on maintaining an unforgettable 1900s ambiance. Grab an ice cold beer at the Celebration Town Tavern or simply hop on over to the amusement park to relive your childhood.
Streamline Your Orlando Corporate Trip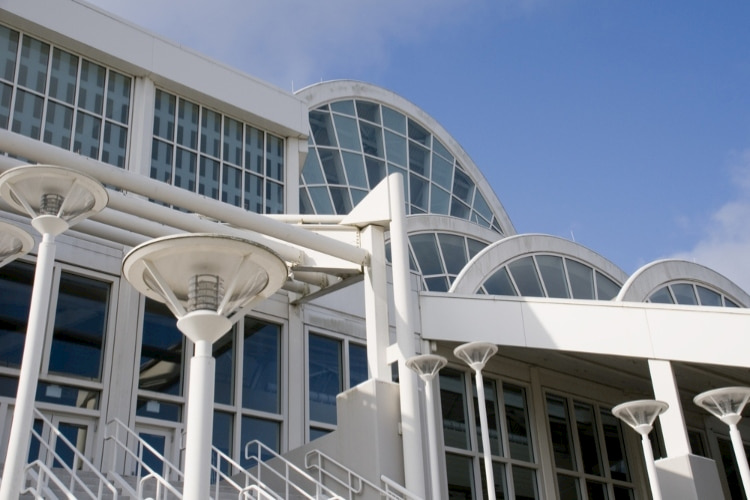 Orlando is not only famous for entertainment options, it is also a thriving city for the corporate sector. Orlando International Airport (MCO) is considered to be the busiest airport in the state of Florida and the 11th busiest airport in the nation. Being a huge aviation hub for airlines such as Southwest and Silver Airways, it's common to see a profusion of business travelers come in for the day, week, or weekend.
GOGO Charters arranges business trips for groups of clients who are in town for an annual convention or corporate retreat. The process is designed to be as efficient as possible, since time is of the essence for each business client. The bus will shuttle incoming groups to their respective hotels or to their meeting destination, ensuring a prompt arrival and departure. Many gatherings are often held at the Hyatt Regency Convention Center or the Orange County Convention Center, the second-largest convention facility in America.
Moreover, unlike airlines where there are certain restrictions placed on baggage size and weight, your charter bus allows you to carry whatever you want. Simply store your luggage in the overhead cabins, where it will be safe from harm and theft. In addition, the bus has free WiFi and several AUX outlets for your group to stay connected throughout their journey. Avoid the hassle of finding individual Uber drivers for your group. Instead, choose to reserve a private shuttle that is not only affordable but convenient as well. It minimizes the chances of getting lost in an unfamiliar city, and it ensures that your group sticks together.
Indulge in Happy Hour
We understand that flying in to attend a meeting is often tedious, if not stressful. Help build company morale and organize a happy hour at some of Orlando's prominent bars, taverns or Michelin-rated restaurants. ICEBAR Orlando is a local favorite, which includes a bar made completely from ice and a dance floor to warm up-- the ultimate chill-pill after a hectic corporate event. If your meeting is running a little late, opt for an after-party to spread the cheer. Kick-start the party on-board, with bottles and music, before getting off at swanky nightclubs. A couple of must-see spots include The Woods, which is a bar situated in a historic building, or The Courtesy, which offers a collection of cocktails that are bound to surprise you.
Tie the Knot at Orlando's Premier Wedding Venues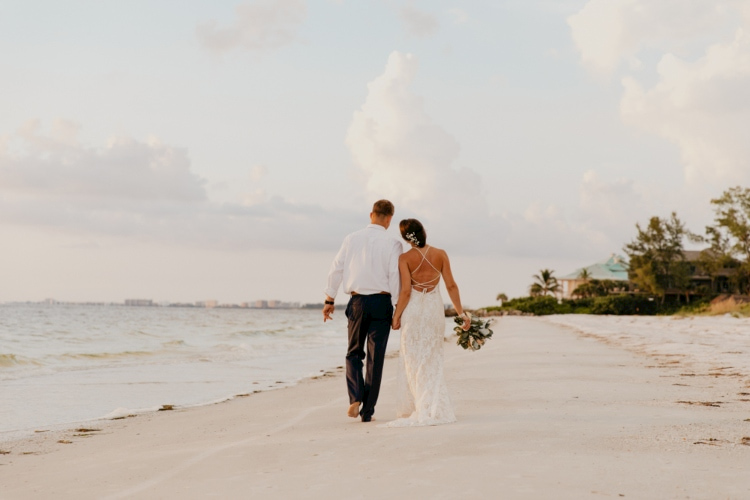 Marriage is an exciting milestone in every couple's life, which makes it easy to overthink every detail from start to finish. GOGO Charters is here to ease the stress from planning and can handle group transportation for your special event. If you're going for an intimate setting, the 18-passenger minibus should be your go-to option. It can comfortably seat the bride and groom's family, pets included. Going for a huge jamboree? The 56-passenger charter bus is the perfect party starter. With on-board restrooms, climate-controlled interiors and an all-around spacious atmosphere, it's one of the best bus models out there. All buses can match the theme and elegant tone of your Orlando wedding. From all-black to an all-white shuttle, we guarantee a sleek vehicle to drive your guests in style to and from the venue. GOGO Charters has compiled a list of some of the most popular wedding venues in the Orlando area, to make your day as perfect as possible.
Address: 211 Lucerne Circle NE, Orlando, FL 32801
Phone: (407) 648-5188
The Acre Orlando
Address: 4421 Edgewater Dr, Orlando, FL 32804
Phone: (407) 704-5161
Address: 255 S Orange Ave #1800, Orlando, FL 32801
Phone: (407) 843-1080
Paradise Cove at Buena Vista Watersports
Address: 13245 Lake Bryan Dr, Orlando, FL 32821
Phone: (407) 239-6939
Villas of Grand Cypress
Address: 1 N Jacaranda St, Orlando, FL 32836
Phone: (407) 239-4700
Organize Bachelor or Bachelorette Transportation
Each wedding has its perks; a bachelor and bachelorette party is one of them! GOGO Charters can provide group transportation for the bride and groom to help them celebrate their last night of freedom. When you book in advance, you have the option to decorate your charter bus however you like. Adorn the seats with streamers, fill the bus with balloons, safely tuck those bottles of Prosecco in the overhead cabins— your options are limitless. Get picked up from your doorstep and start your night off with an expensive dinner at some of Orlando's famous celebrity chef restaurants. Norman's At The Ritz-Carlton Orlando, Wolfgang Puck Cafe, and Morimoto Asia offer delicious dishes that are satisfying both in terms of price and portion size. End the night with a bash at Disney Springs or Universal CityWalk, where you can bar-hop for miles on end. Whatever you decide, your driver will stay with you the entire time and will drop you home when you're ready to call it a night.
Support Your Favorite Orlando Athletic Team
From basketball to baseball, Orlando has integrated a vibrant sporting scene into its pop culture. Reserve a private shuttle with GOGO Charters to take your college friends, family, or coworkers to cheer on their favorite team at Orlando's various sports complexes. Soccer fans can be found at the Orlando City Stadium, home of the Orlando City Soccer Club and Orlando Pride. Basketball games led by Orlando Magic are often held at the Amway Center in the downtown region. If baseball is your passion, support the Florida Fire Frogs at the Osceola County Stadium. No matter what game you choose to attend, GOGO Charters can drop you off at your destination in a modern bus rental.
Arrange Group Transportation to a Sports Tailgate
Tailgates are the best part of a sports game; you get to celebrate with your friends eating scrumptious grub, drinking thirst-quenching beer and swaying to the latest jams. Instead of taking individual vans and jeeps to the tailgate, pile all of your friends in one charter bus and celebrate the right way. The luggage cabins in the bus are perfect for food storage purposes, while the AV entertainment system includes a loudspeaker for you to blast your favorite tunes. If the Orlando weather is too hot to handle, take the tailgate to the bus and relax in the air-conditioned environment. Find the best bus for your group with GOGO Charters and start prepping for game day festivities today!
Orlando's Best Theme Parks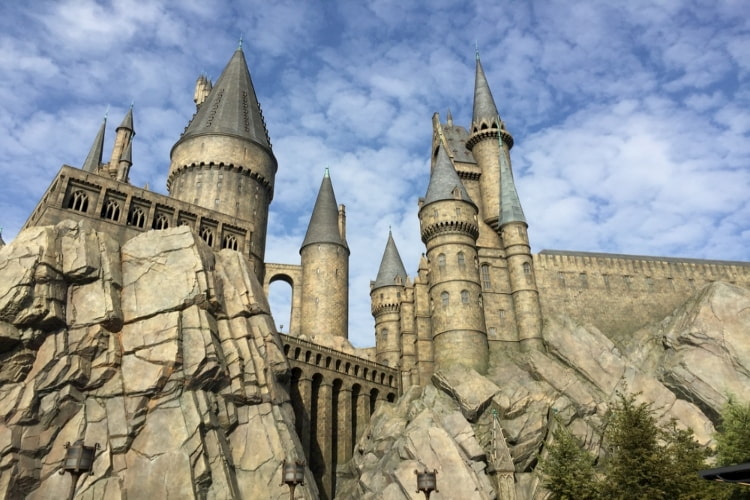 Everyone visits Orlando with one thing in mind: cramming as many theme park attractions as possible. More commonly known as "The Theme Park Capital of the World", Orlando is every kid's dream come true. From Walt Disney World to Universal Studios, there is something for all age groups to enjoy. Discover the main theme parks in Orlando, the only places where dreams really do come true:
Address: Walt Disney World Resort, Orlando, FL 32830
Phone: (407) 939-5277
Disney World consists of a collection of 6 parks. The main ones are Magic Kingdom Park, Epcot, Disney's Hollywood Studios, Animal Kingdom Theme Park, Typhoon Lagoon Water Park and Blizzard Beach Water Park. Other must-see destinations are Disney Springs, ESPN Wide World of Sports Complex and Disney's Boardwalk. From going on an African safari to riding a Star Wars rollercoaster, everyone in your group will witness their childhood movie in some way or another.
Address: 6300 Universal Blvd, Orlando, FL 32819
Phone: (407) 363-8000
This resort also has a consolidated selection of theme parks, such as Universal Studios Florida, Universal's Islands of Adventure, Volcano Bay and CityWalk respectively. With popular additions such as The Wizarding World of Harry Potter, Harry Potter and the Forbidden Journey, and Escape from Gringotts in Diagon Alley, all fantasy book enthusiasts are sure to have an unforgettable experience.
SeaWorld Orlando
Address: 7007 SeaWorld Dr, Orlando, FL 32821
Phone: (407) 545-5550
Classified as a marine zoological park, SeaWorld Orlando is an amazing underwater complex with water activities, roller coasters, and all-round family-friendly fun. Along with Discovery Cove and Aquatica, this incredible trio are part of SeaWorld Parks & Entertainment.
Gatorland
Address: 14501 S Orange Blossom Trail, Orlando, FL 32837
Phone: (407) 855-5496
A theme park and wild-life reserve in one, it is known as "The Alligator Capital of the World." It's a place brimming with opportunities to interact with these 14-foot reptiles. From live shows to zipline adventures over gator pools, it's a once-in-a-lifetime experience.
LEGOLAND Florida Resort
Address: 1 Legoland Way, Winter Haven, FL 33884
Phone: (888) 690-5346
A resort for the kiddies, this Lego paradise features over 50 attractions. From the Building Zone to the LEGO Mindstorms, it encourages children to utilize their creativity to the max.
How Much Does a Bus Rental in Orlando Cost?
Your Orlando charter bus rental is personalized to meet your group's needs. As a result, the price is unique and will vary from trip to trip. It's essential to keep in mind factors such as bus size, bus type, add-on amenities and distance covered. All these elements work together to form the bulk of your charter bus quote. Contact our reservation team at (407) 792-0330 to receive your free, no-obligation quote!
Reserve Your GOGO Charters Orlando Charter Bus
Since 2012, GOGO Charters has been a leading brand in the group transportation industry. We have a growing network of over 3000 buses, service over a 100 cities, and have amassed trips exceeding 5,000,000 miles. Our trained reservation specialists are available 24/7 to help you coordinate your trip in and around the city. Interested in venturing beyond Orlando? Find instant bus rentals to major cities such as Miramar, Tallahassee and Gainesville. Contact our team of specialists today at (407) 792-0330 to reserve your private shuttle to Florida's best regions!
Rent your charter bus now:
(407) 792-0330
You may have seen us featured in: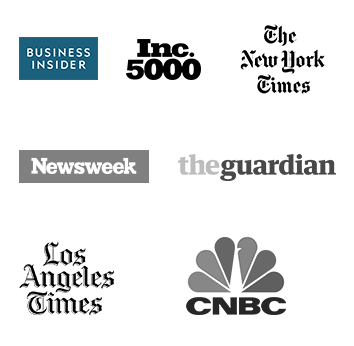 Calculate Rates
from Orlando, Florida
Example Prices
Roundtrip

From: Orlando,FL

To: Atlanta,GA

Roundtrip

From: Orlando,FL

To: Chicago,IL

Roundtrip

From: Orlando,FL

To: Jacksonville,FL

Roundtrip

From: Orlando,FL

To: Miami,FL

Roundtrip

From: Orlando,FL

To: Miami,FL

Roundtrip

From: Orlando,FL

To: New Orleans,LA

Roundtrip

From: Orlando,FL

To: New York,NY

Roundtrip

From: Orlando,FL

To: Washington DC,DC
Gogo Charters Orlando

189 S Orange Ave Suite 1420, Orlando, FL 32801, USA

(407) 792-0330
More About Group Travel in Orlando
Helpful Bus
Rental Resources
Latest
Blog Posts