Here are just a few of the companies we've worked with: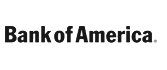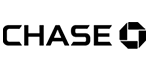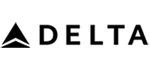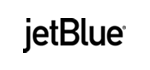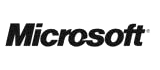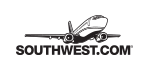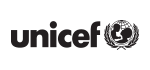 Group Transportation Services in Boston
Whether you're Boston locals, a first time group of visitors, or you've traveled around the city over a dozen times, GOGO Charters has a transportation solution for you. Take in the city's rich history at popular attractions, attend a special event, or even plan a night out on the town with a personal charter bus or minibus. Our network of drivers and charter bus providers in Boston only includes professionals dedicated to passengers' trips. Groups traveling for business or leisure will have an enjoyable and comfortable trip to Boston.
CALL (617) 206-3898 FOR CHARTER BUSES IN BOSTON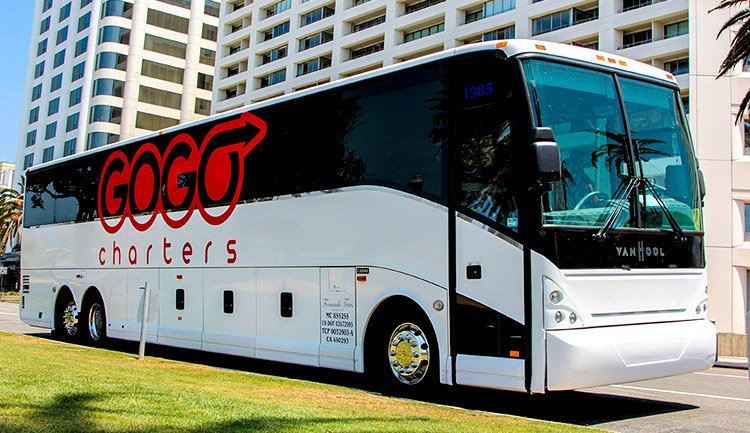 Reliable Boston Charter Bus Rentals
When you're traveling for a special event, you shouldn't have to worry about how you'll get to and from the location. Your group's focus should be on winning at your sports event, making meaningful business connections at corporate functions, or enjoying yourselves during a beautiful wedding service. Reserving charter buses from GOGO Charters will keep everyone focused on the event so they won't have to worry about hailing rideshares or rushing to hop on a hotel shuttle. You'll have a charter bus and driver dedicated to your group's personalized Boston itinerary. With GOGO Charters, you can travel on your own time and at your own pace. Small business groups in a 20-passenger minibus will easily traverse busy Boston roads to the Boston Convention and Exhibition Center, while school field trip groups headed to the Museum of Fine Arts will stay comfortable in a full-sized charter bus.
Travel Short or Long Distances
Renting a charter bus to or around Boston is an efficient alternative to flying or organizing a caravan for your group. Running to catch a flight to the Boston Logan International Airport isn't an ideal situation for any traveler. Doing this with a large group adds to the stress of traveling. Skip expensive airfare from cities like Philadelphia or pesky drives from Newark or New York City. GOGO Charters has you covered for all trips, no matter the distance or departure location. Even if you have planned stops during your trip, we'll accommodate each stop your group needs to make on the way to Boston.
Visit Boston's 23 Neighborhoods in a Charter Bus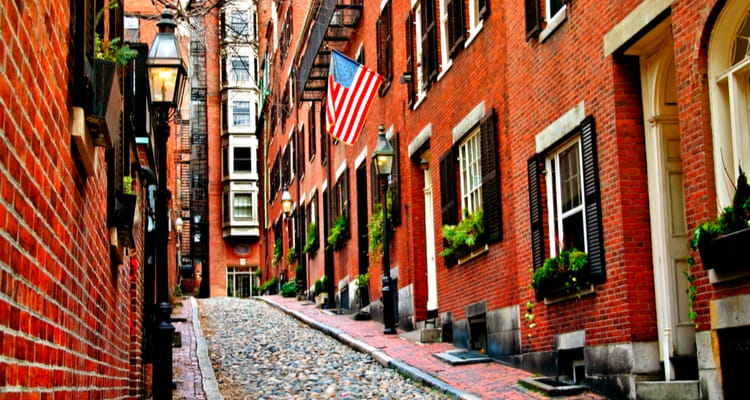 Boston is home to 23 distinct neighborhoods that are filled with history, local culture, and numerous attractions for out-of-town visitors. If you'll be visiting Boston for a short period of time, exploring each neighborhood isn't feasible. Your GOGO Charters rental will keep you traveling on your own time, so you'll be able to visit as much as possible. Boston has many popular neighborhoods, here are a few of the most lively areas your group should visit:
Beacon Hill
With roots dating back to 1795, Beacon Hill stands as one of the oldest neighborhoods in the city. Beacon Hill's cobblestone streets and historic brick buildings are just a stone's throw from Boston Common and the Massachusetts State House. The historic district is also located near the beginning of the Freedom Trail, one of Boston's most-visited attractions.
Fenway-Kenmore
As the neighborhood's name suggests, Fenway-Kenmore is home to the oldest and most iconic ballpark in Major League Baseball, Fenway Park. Even if you aren't a fan of baseball or the Red Sox, Fenway-Kenmore is home to various other popular stops. Visit the Museum of Fine Arts or college campuses like Boston University or Northeastern University.
North End
Settled in the 1630s, North End has historically been a hub Boston's Italian community and also sits as the oldest neighborhood in the city. North End is lined with Italian charm and authentic cuisine. Historic sites like the Paul Revere House and Old North Church are located in North End.
Downtown/Financial District
Downtown has served as Boston's financial and business center for hundreds of years. Freedom Trail runs through most of Downtown Boston, including historic sites like the Old State House and Faneuil Hall Marketplace. This neighborhood offers a diverse mixture of historic and modern sites for all types of visitors.
Back Bay
Back Bay is one of the most affluent neighborhoods in Boston. The area is home to the historic Boston Public Library and Victorian-era buildings. Back Bay is a must-see neighborhood for luxe lovers wanting to experience history alongside high-end shopping, lodging, eateries, and entertainment.
Take a Tour of Freedom Trail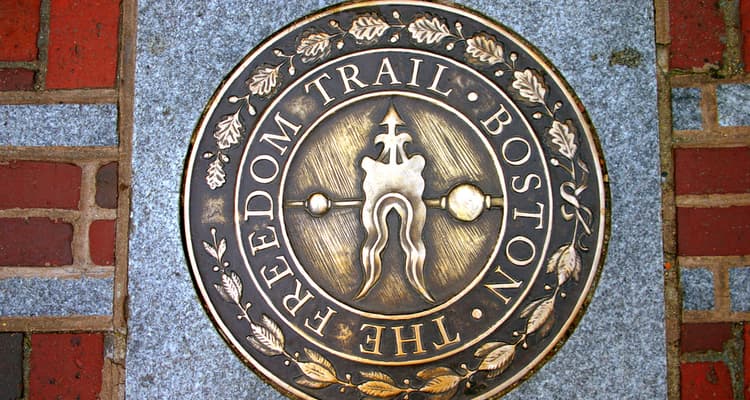 Historic Freedom Trail spans 2.5 miles through Downtown Boston, North End, and up to Bunker Hill, including over a dozen historic sites on the way. This self-guided tour attracts over 4 million visitors each year, making it the busiest attraction in the city. Visitors are told to "follow the red line" which will take them on a walk through history dating back to 1660. If you're planning a trip to Boston, touring Freedom Trail should be toward the top of your to-do list. Although walking the trail is recommended to take in every piece of American history, renting a charter bus to shuttle everyone after the 2.5-mile walk is a great alternative to walking back. This is especially handy if you're walking the entirety of the trail with a large group.
If you're pressed for time while exploring Freedom Trail, be sure to prioritize these historic sites:
Boston Common
Address: 139 Tremont St, Boston, MA 02111
Phone: 617-635-4505
Paul Revere House
Address: 19 N Square, Boston, MA 02113
Phone: 617-523-2338
Faneuil Hall Marketplace
Address: 4 S Market St, Boston, MA 02109
Phone: 617- 523-1300
USS Constitution Museum
Address: Bldg 22 Charlestown Navy Yard, Charlestown, Boston, MA 02129
Phone: 617-426-1812
Support Your Favorite Boston Sports Team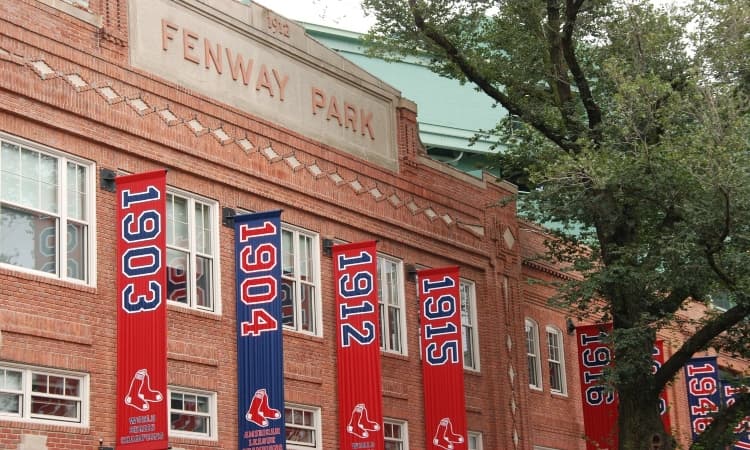 Boston is home to some of the oldest and most successful professional sports teams in the country. With the Red Sox at historic Fenway Park, the Bruins and Celtics at TD Garden, and the New England Patriots at Gillette Stadium, Boston sports fans have plenty to keep busy. Local fans and groups coming from cities like New York or Philly can utilize a GOGO Charters motorcoach to get to the next big game.
Driving around Boston is already notoriously difficult. Imagine coordinating a group trip over to Fenway-Kenmore or West End for a big game. Splitting your group into multiple cars leaves room for members to get lost while attempting to find parking and arrive at the gates on time. Skip all this hassle by renting a Boston charter bus to transport your entire group together. A professional, local driver and the GOGO Charters team will be handling the transportation logistics so you won't have to!
Travel for Home and Away Games
GOGO Charters has provided quality transportation services for sports teams of all types. If your team needs a spacious and comfortable charter bus to get to, from, or around Boston for an upcoming game, GOGO Charters has you covered. Rent a full-sized charter bus to comfortably transport your entire team to your next big game. You'll have climate-controlled cabins and additional amenities like WiFi and entertainment systems to make the trip as smooth as possible. A charter bus rental for your Boston team will help eliminate the issue of being cramped in a passenger vehicle while carpooling to your next game. A charter bus will give each team member plenty of space to stretch out and relax, while you'll also have an extensive amount of space for all your team's sports equipment.
Participate in Marathons and Tournaments
Attracting around half a million spectators and over 35,000 participants each year, the Boston Marathon is one of the biggest annual events in the city. Whether you're a spectator or a participant, consolidating your group into one vehicle will help streamline the entire arrival and departure process at the event. Parking is generally restricted during the marathon, which makes it difficult to meet up with others in an efficient manner. Relax in a climate-controlled charter bus with a professional handling the driving after a long day of running or supporting the runners from sidelines. With a charter bus rental in Boston, groups coming from out of town will also have a designated form of transportation for their entire trip.
Simplify Your Next Boston School Field Trip
Educators and chaperones already have to handle so much when wrangling dozens of students for field trips around Boston. School field trip transportation shouldn't be added to the list of stressors they need to handle. GOGO Charters should be your top choice for safe and comfortable Boston charter buses for your next field trip. All of the drivers we work with are certified, and each bus is thoroughly inspected before transporting children to any of these top Boston educational attractions:
New England Aquarium
Address: 1 Central Wharf, Boston, MA 02110
Phone: : 617-973-5200
Franklin Park Zoo
Address: 1 Franklin Park Rd, Boston, MA 02121
Phone: 617-541-LION (5466)
Museum of Science
Address: 1 Science Park, Boston, MA 02114
Phone: 617-723-2500
Boston Children's Museum
Address: 308 Congress St, Boston, MA 02210
Phone: 617-426-6500
Tour Boston's Best Colleges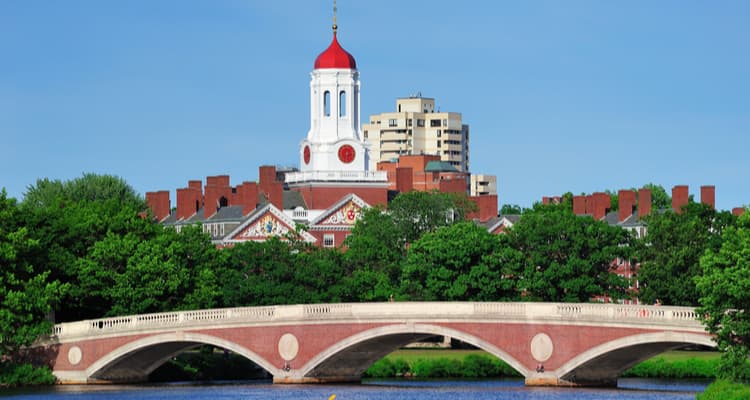 Boston is known for many things, including being one of the best college cities in the nation. With over 50 institutions of higher learning, including revered Harvard University and MIT, the Boston metro area is a haven for academic opportunities. Boston attracts students from across the country, coming from as close by as Jersey City and New York to as far as Los Angeles and Seattle.
Booking a charter bus for your Boston college tours is the best option to keep your group of high school seniors comfortable while on a cohesive schedule to each campus. Here at GOGO Charters, we work with your school's schedule so you can explore each campus without needing to rush during your tours. Large groups of students visiting Boston University or Northeastern University can shuttle to each campus with a full-sized charter bus, while smaller groups touring smaller schools like Tufts and Boston College can choose from multiple models of minibuses for up to 35 passengers. With GOGO Charters, your school, community organization, or privately organized tour group can travel over to Cambridge, Medford, Newton, or any other Boston area with the utmost ease.
Never Miss a College Sports Game
With so many universities in the area, college sports bring seasonal get-together opportunities you won't want to miss. Whether you're a group of students or fans of collegiate athletics, renting a Boston charter bus for the next big game is a comfortable and efficient way to tailgate. Head over to Chestnut Hill to supports the Eagles or shuttle to Amherst to cheer on the UMass Minutemen at their next game. You'll have a designated driver before and after the game so you can enjoy a fun tailgate. If your favorite collegiate team is playing an away game, travel the distance with GOGO Charters! Instead of paying expensive airfare for your entire group, rent a charter bus to get everyone to the away venue.
Easy Boston Corporate Travel
Business travel in Boston can become complicated when attending a conference, summit, or convention with a large group. The Boston Convention & Exhibition Center is a busy venue located in the busy Seaport District along the waterfront across from Downtown Boston. Surrounded by dozens of hotels and other business venues, traffic in this corporate hub can be difficult to handle. If you're headed to or around Boston for a business event, save your group time and stress by reserving shuttle transportation with GOGO Charters. Your entire business group can be picked up at Logan International Airport and shuttled to hotels, business centers, restaurants, and any other location around the city in a timely fashion.
Impress Business Guests with Private Transportation
Are you hosting an important investment meeting or industry conference in Boston? Treat your VIP guests to personal transportation during their time in Boston. They'll have a private and professional driver to navigate the city's unfamiliar terrain. While they're on the road, business guests won't need to worry about wasting time when they could be working. Your charter bus or minibus can be equipped with amenities like WIFi and power outlets to ensure each business guest can work as much as needed.
Reserve a Boston Wedding Shuttle Service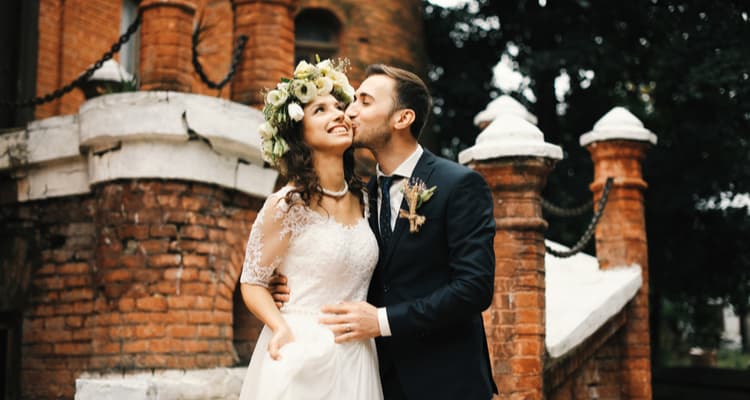 Planning a New England wedding? After finding your perfect venue, be sure to add guest transportation on your "to-do" list. GOGO Charters is here to provide Boston wedding shuttle transportation for every step of your wedding, from the bachelor/bachelorette party to the ceremony and reception. We'll make sure your wedding party or even your entire guest list makes it to your venue with plenty of time to spare. Don't worry about guests getting stuck in traffic or having a hard time finding parking surrounding the venue. Every guest and member of your wedding party will be kept together and on-schedule with a private GOGO Charters shuttle.
Shuttles for All Weddings
We've serviced weddings of all sizes, ranging from intimate services to large extravagant occasions. Whether you're hosting a 300 person ceremony at the beautiful waterfront Hyatt Regency Boston Harbor or you're having a small 50-person service at the elegant Hampshire House, GOGO Charters has the transportation under control for your special day. You can choose from a fleet of sleek charter bus shuttles equipped with entertainment systems for your guests to enjoy the trip over to your venue.
New England Destination Wedding Transportation
Boston and the surrounding New England areas include beautiful views and cozy resorts filled with Northeastern charm. This backdrop makes the area perfect for destination weddings! Bostonians looking to travel outside the city for a wedding can rely on us to shuttle every guest up to resorts like the Mountain Top Inn & Resort. If you're an out-of-towner planning a New England destination wedding, offering your guests a shuttle service will simplify the travel process. We can organize to have everyone picked up from major airports or even shuttled in from nearby cities. Your New England wedding will go off without a hitch!
How Much Does a Boston Charter Bus Cost
Charter bus pricing isn't one size fits all. The price of your charter bus or minibus is dependent on multiple factors that will be unique to your group's trip. These factors include the number of passengers in your group, the model of bus, the number of stops on your trip, and overall duration of your trip. To get a quote personalized to your group's Boston trip, our rental experts will need an itinerary and number of passengers. Then we'll be able to pair you with the best Boston charter bus for your travel needs!
Book Your Boston Charter Bus Today!
GOGO Charters is here to make the rental process simple for your next Boston trip. We'll pair your group with a modern charter bus and a knowledgeable driver for your entire time in the city. Our rental experts and bus partners prioritize your comfort, safety, and satisfaction above all else. Give us a call today at (617) 206-3898 to get your personalized quote for your Boston group transportation.
Rent your charter bus now:
(617) 206-3898
You may have seen us featured in: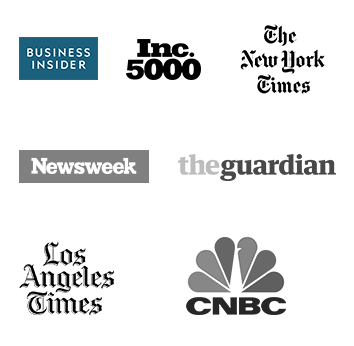 Calculate Rates
from Boston, Massachusetts
Example Prices
Roundtrip

From: Boston,MA

To: Albany,NY

Roundtrip

From: Boston,MA

To: Atlanta,GA

Roundtrip

From: Boston,MA

To: Baltimore,MD

Roundtrip

From: Boston,MA

To: Chicago,IL

Roundtrip

From: Boston,MA

To: Greenville,SC

Roundtrip

From: Boston,MA

To: Louisville,KY

Roundtrip

From: Boston,MA

To: New York,NY

Roundtrip

From: Boston,MA

To: Philadelphia,PA

Roundtrip

From: Boston,MA

To: Richmond,VA

Roundtrip

From: Boston,MA

To: Washington DC,DC
GOGO Charters Boston

137 Newbury St 6th Fl, Boston, MA 02116, USA

(617) 206-3898
More About Group Travel in Boston
Helpful Bus
Rental Resources
Latest
Blog Posts