Here are just a few of the companies we've worked with: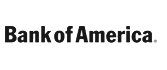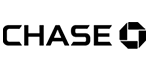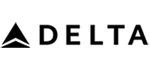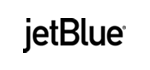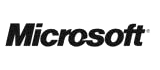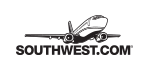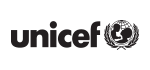 Boston Charter Bus and Minibus Rentals
GOGO Charters is the premier charter bus rental service in Boston. As one of America's oldest cities, Boston is rich with culture and has many tourist attractions. Tourists visit daily to see the history and beauty that this city has to offer. As you enjoy the city, your group transportation services should be the least of your worries. We have access to the most luxurious charter buses. GOGO Charters is here to provide you with a variety of services ranging from city shuttles, university tours, and long distance travel. With safety being our top priority, GOGO Charters strives daily to maintain the highest standards.
CALL (617) 206-3898 FOR CHARTER BUSES IN BOSTON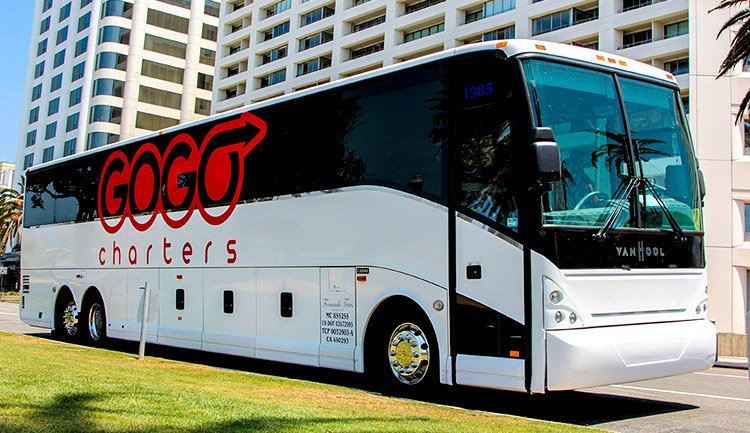 Rent a Boston Charter Bus Today
Whether you're visiting with a group for fun or you're here on business, a coach is the best way to get around.
GOGO Charters, one of the top bus companies in Boston, provides luxurious charter buses for tourists who want to visit the city in style. We charter elegant buses designed to be the perfect means of transportation for business professionals who are attending conventions and seminars in Boston. Wedding parties can also enjoy our services with personalized shuttles and day-of transportation. Day trips and educational trips are also possible with the safe and practical buses we charter.
No matter what your needs are, GOGO Charters is the best place to find your transportation. Even if you need a last-minute bus rental, we can have a bus ready for you in 2 hours or less.
Call us today at (617) 206-3898 for a free, personalized quote!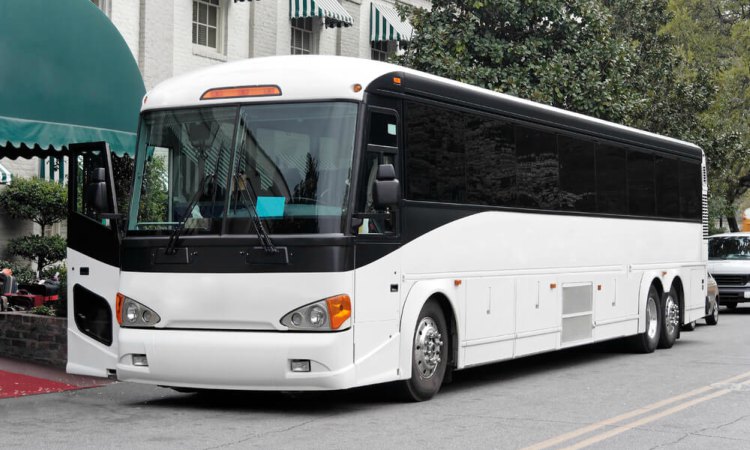 Save Time With a Bus
When you travel in groups, it can be challenging to keep everyone organized. Trying to cater to individual needs and creating checkpoints to ensure no one gets left behind can quickly become exhausting. A private coach can help you make the most of your time together and take some of the stress out of traveling.
Rent a private motor coach to help your group stay together. You can conduct a roll call in one place to make sure no one gets left behind; make fewer stops by utilizing on-board restrooms; and conduct meetings or team-building exercises on the road.
Bus Rentals for Your Wedding Day Transportation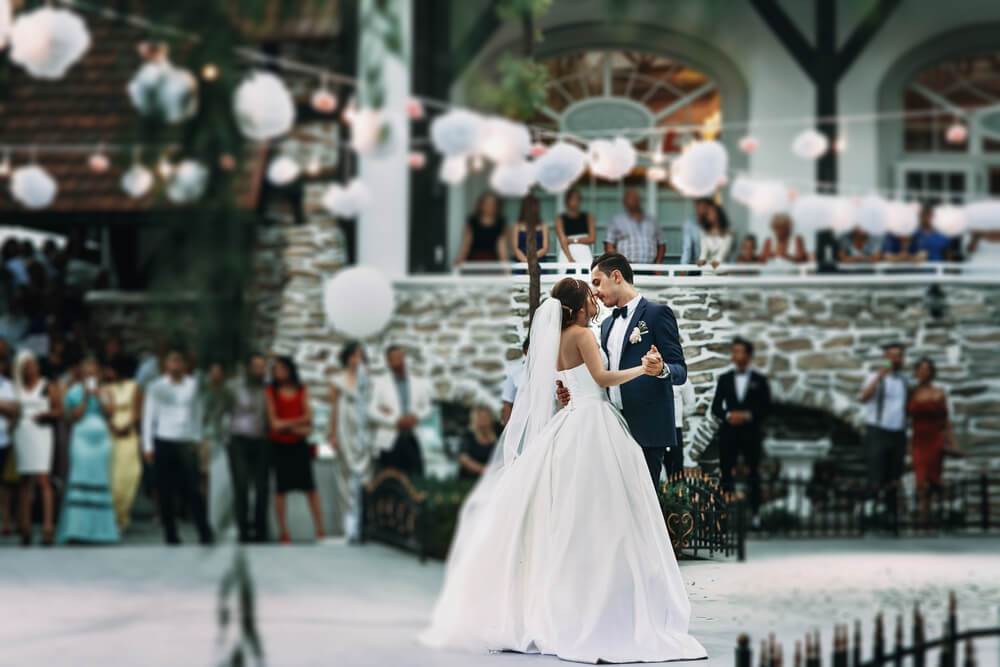 After months of planning, wedding-day transportation should be the last thing on your mind before you say "I Do." If you're worried about how guests will travel from your ceremony to your reception, a minibus from GOGO Charters is the perfect solution to all wedding-day transportation needs.
Set up a shuttle service between your ceremony venue and your reception venue, such as the Emmanuel Episcopal Church and the City Winery, to ensure that guests arrive to the party on time. Out-of-town guests might not be familiar with Boston's roads, which could cause delays. Other guests may have a difficult time finding parking at the venue. Eliminate your guests' worries and provide a personalized shuttle service between venues.
Keep Your Group Together
Since Boston is such a large city, it can be difficult to caravan multiple carpoolers on highways and busy streets. A private coach can help ensure that guests arrive together, and keep guests from getting lost.
A minibus is also a perfect way to keep your wedding party together on the way to multiple events. Ride together from the hotel to the ceremony, then keep the day flowing to the reception with a minibus just for your bridesmaids, groomsmen, and closest family and friends. Those who matter most won't have to risk getting lost or showing up late.
Give Your Guests A Treat
Guests who aren't familiar with Boston may have a difficult time finding their way around the city. Treat them to personalized transportation by arranging to pick them up and take them to the wedding in their own coach. They won't have to worry about getting lost, and you won't have to worry about them arriving late to your ceremony. Let us focus on your transportation so you can focus on making memories.
Corporate Events With a Charter Bus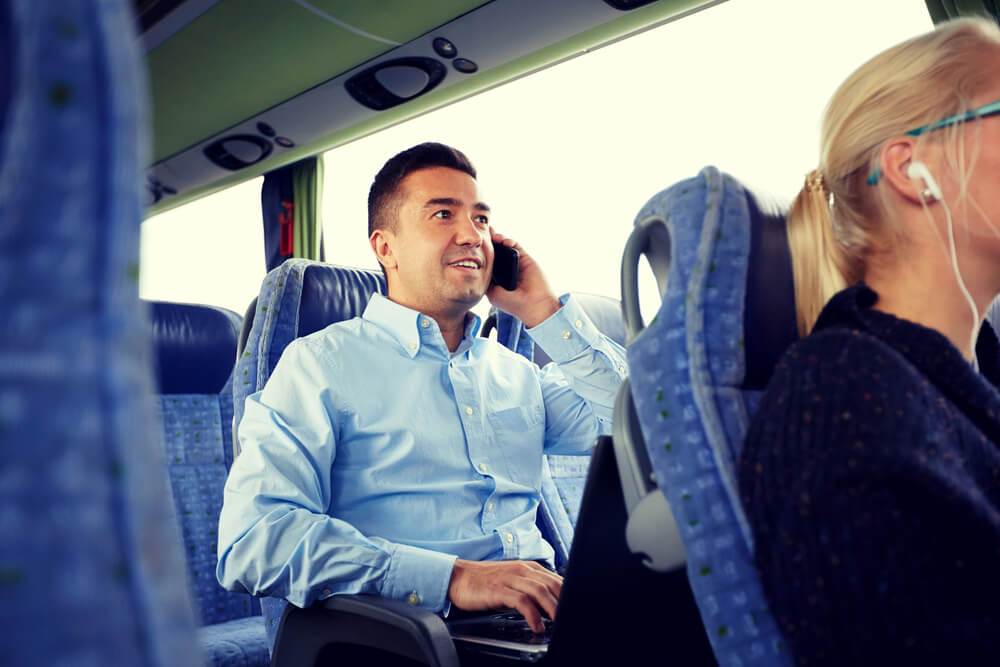 At your next Boston corporate event, don't stress about how your attendees will travel. Whether you're headed out for a simple company luncheon, a weekend-long convention, or a week-long conference, we'll choose the best bus for you and ensure you arrive safely and on time.
Make Use of Your Travel Time
Have all of your employees stick together on the bus for extended team building opportunities. As you travel to your destination, plan a few ice-breaker games or group discussions. Or, unveil your new video project or power point via the on-board entertainment system.
If you plan to be on the road for a while, you and your team can work remotely with the help of on-board WiFi and power outlets. Make the most of your travel time by making a few phone calls, answering some emails, or preparing for upcoming presentations for your event.
Enjoy Spacious Accommodations and Premium Amenities
When you rent through us, you'll enjoy a personalized transportation experience no airline or carpool fleet can match. Your and your guests will enjoy comfortable seats with lots of legroom, never having to worry about feeling overcrowded.
Buses will also come with plenty of room for all of your team's suitcases, carry-ons, and other items. All of your luggage will remain safely under the bus throughout your entire trip— no more worrying about your things getting lost or stolen.
Motor coaches are packed with features that will help you and your team feel right at home. With restroom facilities on board, you can arrive at your destination sooner with fewer stops to make. Entertainment systems will allow you to watch movies or listen to music, making your trip more enjoyable. And with power and USB outlets and free WiFi, your employees can stay charged and connected no matter where you travel.
The Benefits of Bus Travel
When you choose a bus for your next corporate event, you're choosing a time-conscious, cost-conscious, and eco-friendly travel method. While traveling on the bus, your group will arrive together safely and on-time. Your itinerary will stay on target, and you won't have to worry about your employees or other guests getting lost or sidetracked.
Bus Rentals for Church Groups
Planning an outing or overnight retreat for your church presents plenty of challenges. Sometimes, simply getting your group to your destination is the most difficult part of a trip. To avoid gas-guzzling vans or a suite of carpoolers, rent a bus from one of the most-trusted coach companies in Massachusetts.
Your bus will transport your group into, out of, or around Boston in the quickest, safest way possible. More economical and less time-consuming than carpooling, you can rest easy knowing your entire group will be on board and on time.
Traveling With Your Church Family
Group travel with your church gives everyone an opportunity to strengthen bonds and create new memories. Traveling via a fleet of cars or vans limits interactions between group members, but with a bus, everyone can socialize along the way.
Share laughs during a movie or sing along to your favorite songs via the on-board entertainment system. Your group members can spend their travel time connecting with others rather than navigating streets or dealing with traffic jams. Everyone will be able to sit back, relax, and enjoy the ride.
While you're in Boston, enjoy a special service or a group tour at the Old North Church, one of Boston's oldest places of worship.
Enjoy Boston Sports
Teams traveling into or out of Boston will enjoy ample storage space and legroom, on-board restrooms, WiFi, air conditioning, and the opportunity to socialize on the road while traveling to games. After a trip on a coach from GOGO Charters, your team will arrive rested and ready to perform. Large coaches offer extra seats for staff members and family members, ensuring that everyone can travel together.
Head in to cheer on the Red Sox, the Celtics, or the Bruins in their home town. We'll take you right up to Fenway Park, TD Garden, or any other spots arena for the next big game. Rent a charter bus for large groups, or keep it simple with a minibus for smaller groups. Either way, all group members, luggage, and tailgating equipment will travel with you on the bus during your trip, ready to be unloaded when you reach the game.
Easily transport your group over to Foxborough to see the New England Patriots or the New England Revolution at Gillette Stadium. Your trip will be comfortable and efficient with your private bus.
Your Safety is Our Top Priority
We pride ourselves on having cultivated a team of Seattle professionals who are just as concerned about your safety as you are. Each driver is administered training and safety clearance tests before being cleared to drive, ensuring that they are able to put your safety first. Because of our high safety standards, we have maintained a record of 0 accidents since we were founded in 2013!
Every driver will be familiar with Boston and the surrounding areas, in addition to numerous destinations within Massachusetts. We'll plan your route around your itinerary to ensure that you arrive at each destination in the most efficient way possible.
When you partner with us, you can put away your map and GPS. Divert your attention from the fuel gauge. Forget about the need to know how to change a flat tire. Stop worrying if part of the group will show up late. And eliminate the fear that someone got left behind or lost along the way. The skilled bus drivers do all of the work for you, so you can sit back, relax, and enjoy the scenery.
Your team's safety represents our number-one priority. We put your well-being in the hands of highly-skilled drivers who ensure you reach your destination safely. Traveling in comfort, safety, and style could not be any easier. Book a bus through GOGO Charters, and all you'll need to worry about is enjoying the ride and taking in the scenery.
How Much Will it Cost?
If you do not think private transportation will fit into your budget, consider this: a typical motor coach can carry up to 56 riders. It would take about 14 cars to comfortably transport that many people. Reimbursing more than a dozen drivers for fuel and mileage on their personal vehicles can get expensive, and cars can easily become separated on the road. A private motor coach helps reduce those expenses while providing a cleaner choice for our environment.
For more details on how to calculate your rental, check out our pricing guide! Our sales representatives are also available for questions 24/7 at (617) 206-3898. Call us today for a free, personalized quote!
Embrace All That Boston Has to Offer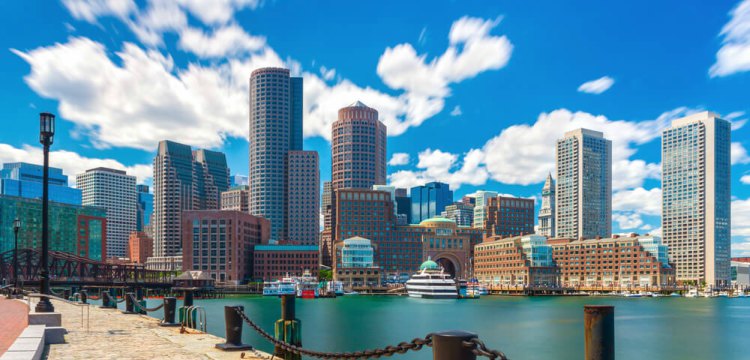 The largest city in New England and one of the most important cities in the US, Boston has much to offer to visitors, students, business persons and investors. This metropolis is rich in history that can be discovered in its picturesque cobblestone streets, its historic hotels and, of course, its monuments and attractions.
Art and Museums: Visitors to Boston always include stops at many museums in their itineraries; these are great locations to discover more about the history and culture of the city. Make sure you include visits to the Museum of Fine Arts, the largest art museum in the city, and one of the best art museums in the country. You can also spend time at the Harvard Museum of Natural History, the MIT Museum, and the Museum of Science.
Outdoor Fun: There are a multitude of fun things to do outdoors in Boston, like discovering the Arnold Arboretum, the oldest public arboretum in North America; relaxing in the Boston Harbor Islands State Park; admiring the buildings on Newbury Street (a great place for people-watching); having some outdoor fun at the Boston Common and Public Garden; following the Freedom Trail; and exploring the fascinating market stalls at Faneuil Hall and Quincy Market.
Attractions for Kids: Children will love to visit the Boston Children's Museum, the New England Aquarium, and even the Mapparium, a place where you can admire a beautiful stained-glass map of the world.
Cultural Experiences and Day Trips: You can also plan fun group trips to the opera and attend performances by the Boston Symphony Orchestra, Boston Pops Orchestra, the New England Conservatory, or you can enjoy a show in the Theater District. For a fun day trip, we recommend a visit to the Prudential Center Skywalk Observatory.
Other Nearby Popular Cities
Rent a charter bus from some of our other most popular cities: Chicago, NYC, Atlanta, Los Angeles, Orlando, San Francisco, and Washington DC. Let us arrange an unforgettable day trip for your group!
Rent the Best Bus for Your Group
Renting a charter bus for your group is easy with GOGO Charters. We can provide accurate quotes for your bus rental and help you select the perfect bus for your group. We charter luxurious buses fitted with modern amenities such as restrooms, wireless internet, and air conditioning. Whether you're coming in for a wedding, corporate event, sporting event, field trip, or other private affair, we'll handle the transportation logistics so you can enjoy your trip. Get in touch with us today at (617) 206-3898 for a free, personalized quote!
Rent your charter bus now:
(617) 206-3898
You may have seen us featured in: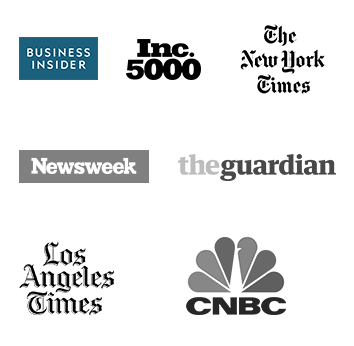 Calculate Rates
from Boston, Massachusetts
Last Minute
Prices
Roundtrip

From: Boston,MA

To: Albany,NY

Roundtrip

From: Boston,MA

To: Atlanta,GA

Roundtrip

From: Boston,MA

To: Baltimore,MD

Roundtrip

From: Boston,MA

To: Chicago,IL

Roundtrip

From: Boston,MA

To: Greenville,SC

Roundtrip

From: Boston,MA

To: Louisville,KY

Roundtrip

From: Boston,MA

To: New York,NY

Roundtrip

From: Boston,MA

To: Philadelphia,PA

Roundtrip

From: Boston,MA

To: Richmond,VA

Roundtrip

From: Boston,MA

To: Washington DC,DC
GOGO Charters Boston

137 Newbury St 6th Fl, Boston, MA 02116, USA

(617) 206-3898
More About Group Travel in Boston
Helpful Bus
Rental Resources
Latest
Blog Posts