Boston Corporate Shuttle Services
GOGO Charters can pair your company with a fleet of safe and efficient corporate shuttles for employee commutes. Whether you need to plan pick-ups and drop-offs at local T stations or Park & Rides, or want to organize a private route between company offices and buildings, we can find the perfect charter buses for you. Call us anytime at 1-855-826-6770 and speak with us about your ideal plan for using private transportation to and from work.
Dependable, Punctual Shuttle Service
When you call, let us know what the best employee shuttle service looks like for your company. GOGO Charters can recommend a variety of vehicle types to meet your needs and will work with you to schedule pick up and drop off locations and times. We can also assist with any other special requests like the need for an ADA-accessible bus.
Also, every shuttle bus you rent will be paired with a punctual, professional driver. We only work with certified charter bus drivers who have the experience necessary to navigate the winding, busy Boston streets during both the ideal summer months and the snowy, unpredictable winters. Drivers always prioritize safety, punctuality, and customer service, so you can depend on them to take care of your employees while they're on the road.
Your Company's Private Commuter Transportation
Commuting employees can feel comfortable on the way to work with a private shuttle bus just for them. They'll quickly become accustomed to their fellow commuters, their regular driver, and the bus route, and enjoy the safety and security that private transportation brings. Shuttle buses and minibuses also have plenty of space for storing personal belongings and can confidently keep bags and computers secure in overhead bins. Your company's private shuttle service will be an appreciated benefit for employees.
Stay Productive While on the Road
When you call us at 1-855-826-6770, ask us about the onboard amenities that make your employees' commutes easy, efficient, and productive. We can pair you with a charter bus or minibus that has free WiFi and power outlets in every seat. On the way to work in the morning, passengers can plug in and charge up for the day ahead while sipping coffee and reading the news or getting a head start on the daily checklist. Relying on a professional driver frees your employees up to take care of themselves or minor tasks instead of driving through traffic.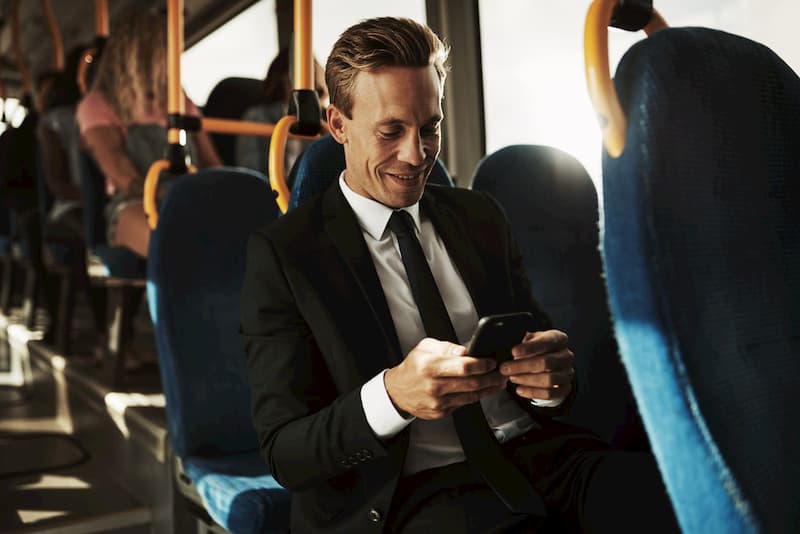 Customizable Routes Throughout Boston and Beyond
Make it easier for employees who need to commute through Boston with custom pick up and drop off locations. For example, if your company is in downtown Boston, you can arrange shuttle buses to stop at Park & Ride locations in Milton, Weston, and Woburn at 8 a.m. every morning. While we can't promise less time spent in traffic, we can help you create a plan for your employees to enjoy a stress-free commute and arrive at the office together on-time.
Long-Term Corporate Shuttle Service
If you know you'll want shuttle service for the foreseeable future, ask our team about signing up for a personalized long-term corporate shuttle contract. This contract will help you skip the hassle of organizing trip logistics every time you need a shuttle, and instead, establish a routine service. You'll be able to offer private transportation as an employee benefit for your company and ensure safe and reliable transit for years to come.
Book Your Boston Employee Shuttle Service Today
Ready to book transportation to and from work for your employees? Our reservation specialists are ready and available 24/7 to get you started. Give us a call today at 1-855-826-6770 to start planning your Boston corporate shuttle service.
1-855-826-6770
Rent your charter bus now:
1-855-826-6770
You may have seen us featured in: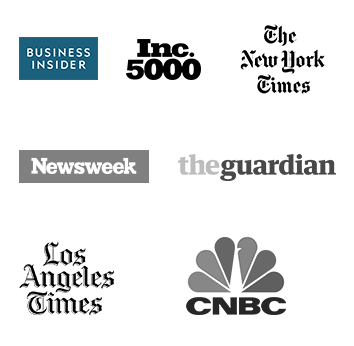 Calculate Rates
from Boston, Massachusetts
GOGO Charters Boston

137 Newbury St 6th Fl, Boston, MA 02116, USA

(617) 206-3898
More About Group Travel in Boston
Helpful Bus
Rental Resources
Latest
Blog Posts