When we say "We can take you anywhere," we really mean it.
Corporate encounters in bustling urban centers. Family vacations in the remote reaches of North America. You name it, and we've been there. In fact, we pride ourselves in simplifying all sorts of group travel for clients big and small, coast to coast.
With so many trips under our belt within the past year alone, we couldn't help but wonder: where have we been?
So we did some soul-searching. Reflection. Meditation. Lots of yoga.
...Then we sifted through our database of past trips and curated this list of our most popular destinations in 2018. Some are tried-and-true favorites for group travel—no-brainers. But some of them surprised us.
Do you think you can guess our top 10 destinations of 2018?
10. NRG Stadium
NRG Pkwy, Houston, TX 77054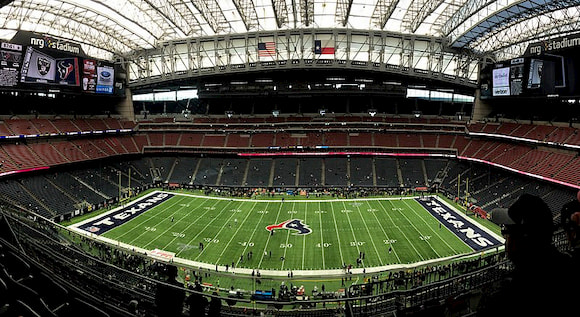 Image Credit
Everything may be bigger in Texas, but nothing is quite as grand as Texas football. Then why, you may ask, did we book so many trips to the Houston Texans' home turf in late June and early July—a decidedly vacant stretch of the football calendar?
Just ask the youth congregation from Grace Evangelical Lutheran Church in Winchester, Virginia.
All 34 youth and chaperones were Houston-bound by 3am on June 26, 2018. Their final destination? The Evangelical Lutheran Church in America (ELCA) Youth Gathering. It only happens every three years, so these teens didn't want to miss a single second of this 5-day jamboree chock full of service learning and worship.
From initial pickup at the George Bush Intercontinental Airport to the closing ceremonies—just imagine a stadium full of 30,000+ youths singing "Here I am to Worship" in perfect unison—GOGO Charters was with them from beginning to end. Even beyond reliable daily shuttles between their hotel and the events and workshops at NRG Stadium, their driver helped them squeeze in some Houston sight-seeing between services. From nose-to-trunk encounters at the Houston Zoo, to strolls among Smither Park's eclectic art pieces, to tours of Space Center Houston's Mission Control, and much more, we kept them going until they had to head home.
9. Dodger Stadium
1000 Vin Scully Ave, Los Angeles, CA 90012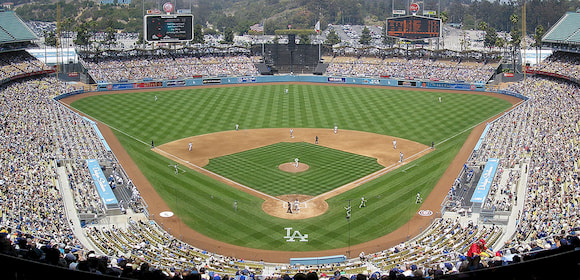 Image Credit
May 23, 2018: a day that would live in infamy. One game. One company. Two offices, brought together by the power of team building and baseball. And we were there to witness it all.
After a day of churning out custom-crafted unmentionables and loungewear, two branches of the Los Angeles MeUndies team—one from their production warehouse in Commerce, one from their LA office—loaded into their respective GOGO Charters private transportation rentals, well on their way to the Dodgers home game against the Colorado Rockies. With everyone in the same vehicle, they were able to bond throughout the near hour-and-a-half it took to travel 10 miles to the stadium—thanks, LA traffic! We can neither confirm nor deny who cheered the hardest when the Dodgers smoked the Rockies, 3-0, but we can guarantee the MeUndies team had a reliable ride home afterwards.
This gameday was just one of the many company outings to Dodger Stadium we booked throughout the 2018 MLB season. Rather than fighting through the infamous Los Angeles traffic with a carpool caravan and circling the sprawling parking lots in search of the perfect spot, these LA-based companies chose to skip these headaches altogether and booked a private shuttle. Our preferred professionals dropped them off right at the front gate with plenty of time to grab some snacks, brews, and Dodgers swag before the first pitch.
8. AT&T Stadium
1 AT&T Way, Arlington, TX 76011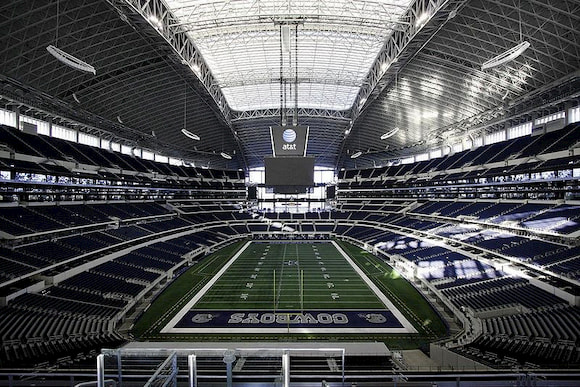 Image Credit
As we've said before, there are few things in this world as huge as Texas football.
...Except maybe a good old-fashioned rivalry game.
That's why we were thrilled to service so many private trips to the Longhorn-Sooners rivalry re-match at the Big 12 Championships on December 1, 2018. Even if these local Longhorn fans groaned their way back to the bus after the Sooners extracted their sweet, sweet revenge—a comeback from Oklahoma's nail-biting loss at the Red River Showdown—they found some consolation in the plush comfort a private ride home can provide.
And those weren't the only events we serviced to AT&T Stadium during the 2018 football season. From countless private trips for local Cowboys fans, to rides circuiting Taylor Swift's concerts here in October, GOGO Charters Dallas kept busy throughout Fall 2018 with shuttles to and from this iconic venue.
We even had the pleasure of shuttling Related Group, Miami-based real estate developers, to watch their home team take on the LSU Tigers at the AdvoCare Classic. The Hurricanes may have lost 17-33, but Related Group won big that Labor Day weekend in terms of a stress-free company bonding experience away from the office.
7. Colorado Convention Center
700 14th St, Denver, CO 80202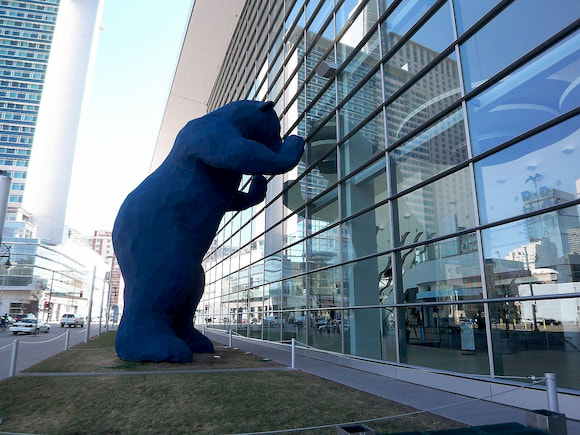 Image Credit
We'll be honest with you. This destination… remains a mystery to us.
It's not that we don't see the appeal of the Colorado Convention Center. In fact, we mean quite the opposite. It's home to the Great American Beer Festival—arguably the biggest party in the United States—and every year plays host to over 400 conferences, trade shows, expos, galas, get-togethers, shindigs, you name it.
Surprisingly—or unsurprisingly, depending on your perspective—we were unable to nail down just one event that generated a majority of the traffic. Instead, we found stops at the Convention Center peppered throughout multiple Denver trips year-round: a few hotel-to-convention-then-back-again shuttle services in September and October, a trip from the Center straight to dinner reservations at Union Station, and a couple rides between here and the Denver Airport, just to name a few.
Sure, we saw peak visitation in late May, throughout October, and in late December. But who are we to say that our timely hotel shuttles are any more representative of the GOGO Charters travel experience than our personalized airport transportation plans? In Denver's eyes at least, all of these services are equally valuable.
6. Disneyland
1313 Disneyland Dr, Anaheim, CA 92802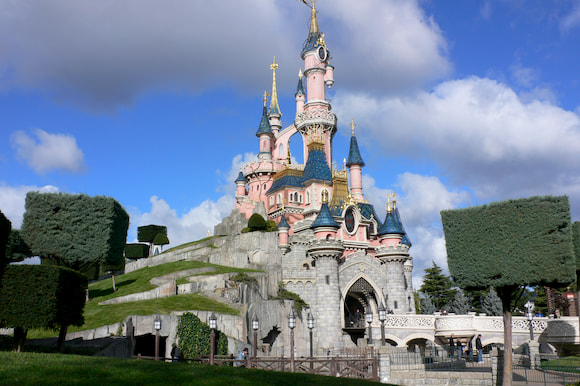 Image Credit
An athletic-centric student leadership program from Henderson, Nevada.
A senior class from a Vegas-based career and technical school.
Not one, not two, but three separate organizations from the greater Phoenix metropolitan area—a high school, an Arizona State sorority, and a church congregation.
What do these groups, and more, have in common?
Rather than flying into LAX, rather than racing through the airport to catch a flight with 40+ passengers in tow, rather than navigating the infamous post-airport gridlock in a string of rental cars—rather kicking off their respective pilgrimages to the Happiest Place on Earth on the wrong foot, they invested in a GOGO Charters rental and left the transportation to the professionals.
Out of all the trips we booked to Disneyland in 2018, nearly half of them took place between the last week of May and late July. And while many originated from locations throughout Southern California—within a 2 hour drive of Anaheim, that is—nearly a third trekked anywhere between 4 and 8 hours to Disneyland via charter bus.
And who can blame them? With everyone comfortably seated in plush, reclining seats and the ability to hype up with a Disney movie marathon over the onboard televisions and DVD players, the multi-hour ride through the SoCal desertscape must have flown by without a hitch.
5. Hollywood Walk of Fame
Hollywood Blvd, Los Angeles, CA 90028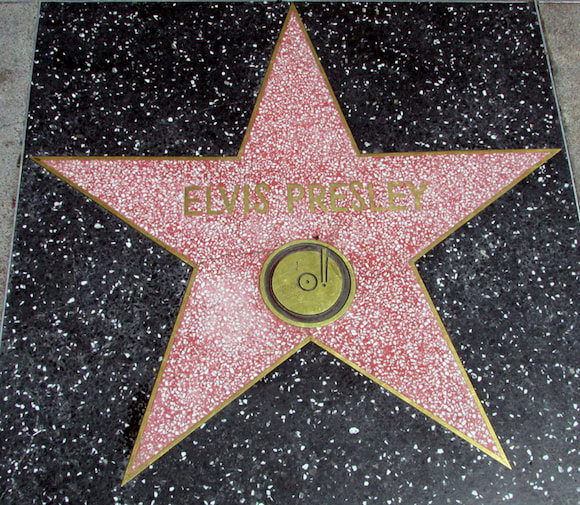 Image Credit
We don't like to brag, but GOGO Charters has been around the block a time or two, and we've got the connections to prove it. A certain highkey subscription-based film and TV streaming service? Let's just say we handled all their company shuttle services on August 22, 2018 from their LA HQ to this strip, so they could GOGO and chill, Hollywood-style.
From personalized sight-seeing tours to glam company excursions, we're no strangers to this beloved La-La Land boulevard. However, one of our most evocative trips to the Hollywood Walk of Fame and surrounding area started a little smaller, with the HTE Dance All-Star Dance Team composed of nearly 200 high school performers from across south/central Texas.
With floral parasols in hand, they took to the small screens–if you consider coverage from eight international television stations small—and danced alongside the likes of Chaka Kahn and Temecula as the Opening Production dance crew for Pasadena's Tournament of Roses Parade on January 1, 2019.
Not only did we ensure they reached every practice session, rehearsal, and even the main event while in town; but we also helped these teens cross off other items from their LA bucket list.
A group selfie in front of the big globe at Universal Studios Hollywood? Check.
Retracing the imprinted steps of countless artists outside the TCL Chinese Theater? Of course!
A stroll along the Santa Monica Beach and its iconic pier? Done and done, with a reliable ride back to LAX when it was time to head home.
4. United States Capitol Building
First St SE, Washington, DC 20004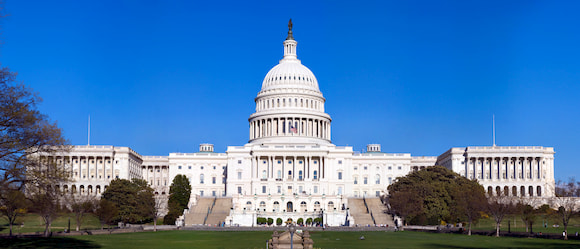 Image Credit
Beyond the company bonding trips, the family vacations, the weddings, the school field trips, and other personal outings, some of our favorite travel stories are ones that highlight the power of a community on the move.
On July 25, 2018, nearly 450 New Jerseyans from across the state piled into a fleet of buses en route to DC. They steeled themselves as their driver pulled into Garfield Circle, rooted through the luggage bays for their handmade signs and posters—"Opportunity Starts at Home," "#NoHousingCuts," etc.—and strode into the US Capitol Building.
Their mission: level with their representatives to secure affordable housing for all. For hours these advocates took a stand and made their voices heard, sharing stories from within their communities and in some cases personal narratives from people formerly and currently facing homelessness.
Empowering communities with comfortable and safe transportation is at the heart of every trip we book. From chartering over 4,500 buses for the annual Women's Marches across the nation, to transiting hometown heroes to local protests, gatherings, and town halls, we are proud to support these causes with reliable and comfortable transportation every step of the way.
3. Times Square
W. 46th St. &, 7th Ave, New York, NY 10036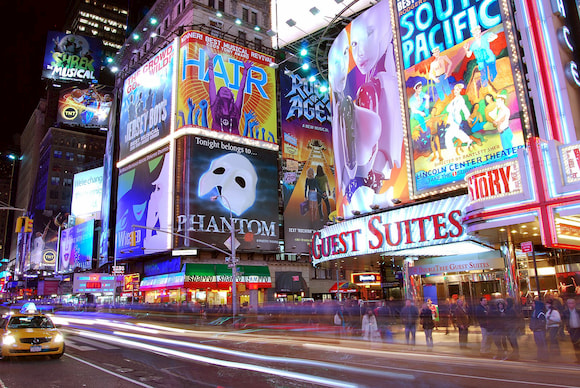 Image Credit
Belo USA specializes in organizing travel programs for international exchange students, so they can experience the most important cultural destinations the United States has to offer.
So when they started gearing up for the International Cultural Exchange Services (ICES) New York Welcome Orientation on July 28, 2018, Belo USA knew they had give these kids a taste of the Big Apple before they returned to their host families for the 2018-2019 school year.
They also knew that traversing the complex New York City subway and overcrowded pedestrian walkways was not an option. Locals and lone-wolf travelers may have these travel avenues handled, but when you're navigating the city with 99 minors from 15 different countries, many of which have never been to the United States before? Taxicabs and public transportation just won't cut it. So whether they were staying with host families in Boston, D.C. or NY itself, we knew they would need transportation once they got to the city.
With a GOGO private transportation shuttle on their side, these adventurous students were able to zip from their JFK-adjacent hotel to every destination faster than a New York minute, including NYC staples like Grand Central Terminal, Battery Park, and this obligatory checkbox on every out-of-towner's itinerary. With a dedicated bus rental, they spent less time in the back of a cramped taxi, and more time checking out the stores, characters, and bright lights of Times Square.
2. Austin Convention Center
500 E Cesar Chavez St #4th, Austin, TX 78701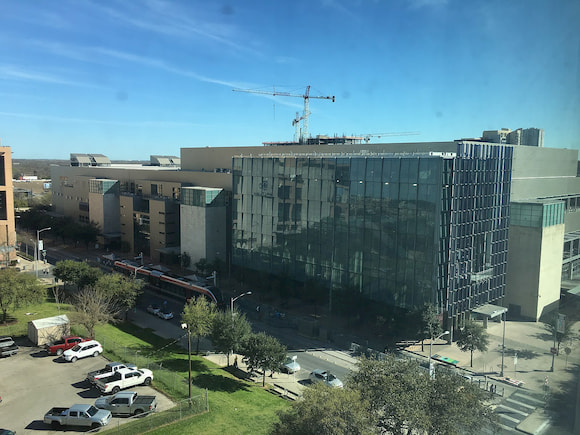 Image Credit
If we've learned anything from our experience shuttling convention-goers to and from their favorite events, it's that Austin dreams big.
Take the 2018 Texas Conference for Women, for instance.
Although it only lasted one day—November 9—this single event composed a majority of our Austin trips for the entire year. Of course, when there's a keynote speech from Reese Witherspoon in the lineup, who wouldn't turn out?
In 2018 we were able to provide hundreds of women with a personalized ride to Austin Convention Center for the talks and network ops, including workshops in managing gender biases in the workplace, presentations about personal and professional development, and a live storyteller contest.
Two of these reservations were booked through Gener8tor, a Midwest-based accelerator that specializes in brandishing connections for it's stand-up, start-up clients. Rather than leaving them to fend for themselves in a rigid, preplanned hotel shuttle, we set up each team with an experienced driver, personalized route schedule that operated on their own schedule, and amenities like televisions and WiFi that kept them up-to-date, connected, comfortable, and put-together throughout the weekend.
1. Georgia World Congress Center
285 Andrew Young International Blvd NW, Atlanta, GA 30313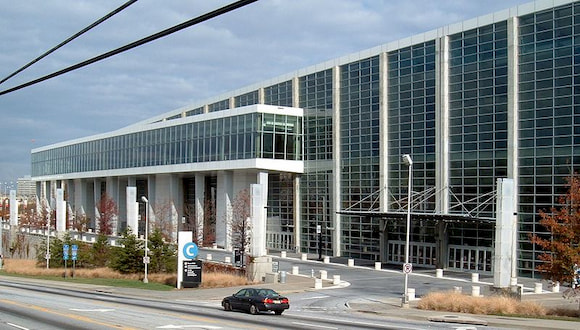 Image Credit
Considering everything else on this list of our top 10 group travel destinations in 2018, this Atlanta convention center took us by surprise as the #1 spot. When the likes of Time Square and Disneyland dot this list of heavy hitters, what could possibly push the Georgia World Congress Center to the top?
How about the rare experience of meeting a living spiritual guide?
When the time came for Aga Khan IV's Diamond Jubilee—a world tour to commemorate 60 years as Imam and spiritual leader of Ismaili Muslims—GOGO Charters was honored to provide transportation throughout this highly anticipated meet-up, or "Mulaqat."
Over the span of four days, he addressed 40,000 Ismailis in the halls of through intimate private meetings, prayer, and lessons in engaged service to local communities.
With over 95 shuttle services booked between March 13 and 17, 2018, we made transportation the least of the Jamat's worries and helped them reach out to not only their religious leader, but also the rest of the Islamaili community. The Mulaqat drew in worshipers from across the Southeast and East Coast, meaning each visitor had the opportunity to talk through their experiences and connect with coachmates they may have never met otherwise, all in the comfort of a cozy, climate-controlled cabin tailored to their needs.
Our Methodology
We leveraged internal data from GOGO Charters and its partner brands to curate this list of the most popular group travel destinations from January 1st, 2018 to December 31st, 2018. If a trip contained multiple unique destinations, each one of those destinations were counted individually in forming this list.
GOGO can get you there.
No matter where you are, where you're heading, or what plans you have in store, consider GOGO Charters your go-to for seamless group transportation. From private Times Square tours to spectator shuttles around Dodgers Stadium, from company outings in Austin to protests on the National Mall, and everywhere in between, we'll set you up for a group trip no one will soon forget!
Ready to get started? Call us today at 1-855-826-6770. We're here 24/7 to take your call, help you through the rental process from beginning to end, tweak your rental plans if you need to make a change, and offer a free quote with no strings attached!