Charter Bus Prices:
How to Calculate Your Rental Costs
---
The cost of a charter bus rental isn't one-price-fits-all. Multiple factors including your destination, the time of year, and your group's size affect the overall cost. With over 5 million miles logged in more than 300 U.S. cities, we're experts in charter bus rentals. We've helped everyone from Fortune 500 companies like Delta to little league sports teams find the best bus for their budget. Call us any time for a quote at 1-855-826-6770! Use these average charter bus prices to build your budget:
| Bus Type | Per Hour | Per Day | Per Mile |
| --- | --- | --- | --- |
| Charter Bus | $110 - $180 | $1,000 - $1,700 | $3.50 - $5.50 |
| Minibus | $95 - $160 | $950 - $1,500 | $3.20 - $5.50 |
| Entertainer Bus | N/A | $1,900 - $2,500 | $7.00 - $8.50 |
Since quotes are tailored to each group's specific needs, your actual costs may vary from these averages. In this article, we'll share examples of affordable charter bus rental quotes, factors that affect prices, and tips to get the most value out of your rental.
Quick Navigation
Examples of Charter Bus Quotes
Example #1:
A technology company in Boston, Massachusetts is sending their sales department to a two-day conference in New York City for professional development. The company needs a charter bus with at least 55 seats to transport the employees and their luggage to the event. Their driver will also transport them between the hotel and the venue each morning and evening.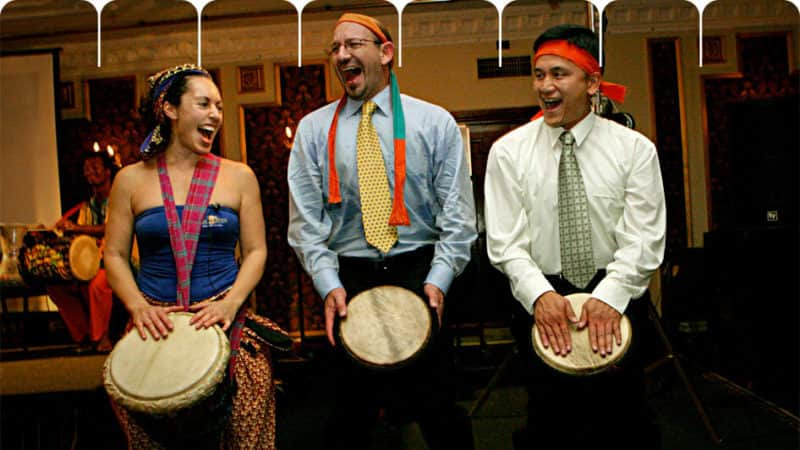 We have no idea what this has to do with team building, but we're happy to provide them with a motor coach to get there. (Image via Drum Beats)
The technology company received a quote for $3,600 for their two-day charter bus rental, and they plan to tip their driver 15%.
Final cost including gratuity: $4,140
Example #2:
Last summer, a high school baseball team in San Diego requested a shuttle rental to the playoffs in Los Angeles. With 17 players, four coaches, and an extensive amount of equipment and luggage to bring to the tournament, the team settled on a charter bus rental with a seating capacity of 50.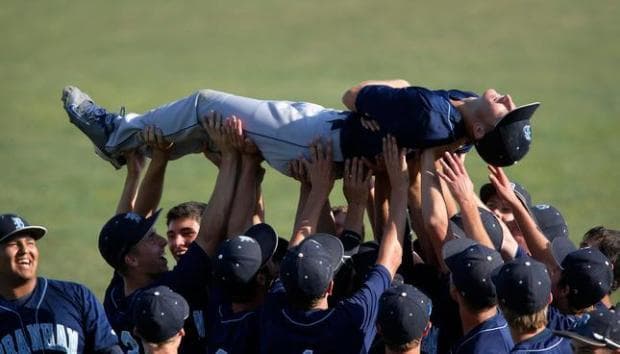 They may have lost the tournament, but their rookie player just booked the best luxury charter bus they've ever had. Jeff, you're the real MVP. (Image via Mercury News)
The head coach received a quote for $1,700 and tipped the driver 10% at the end of the trip.
Final cost including gratuity: $1,870
Example #3:
A San Francisco bride-to-be called GOGO Charters to book transportation for her bachelorette party. Because some members of her wedding party were flying into San Francisco International Airport for the celebration, she needed a shuttle to transport her friends to their hotel. The minibus would then take the women to each of the fun destinations on their itinerary, including a bar crawl in Downtown San Francisco.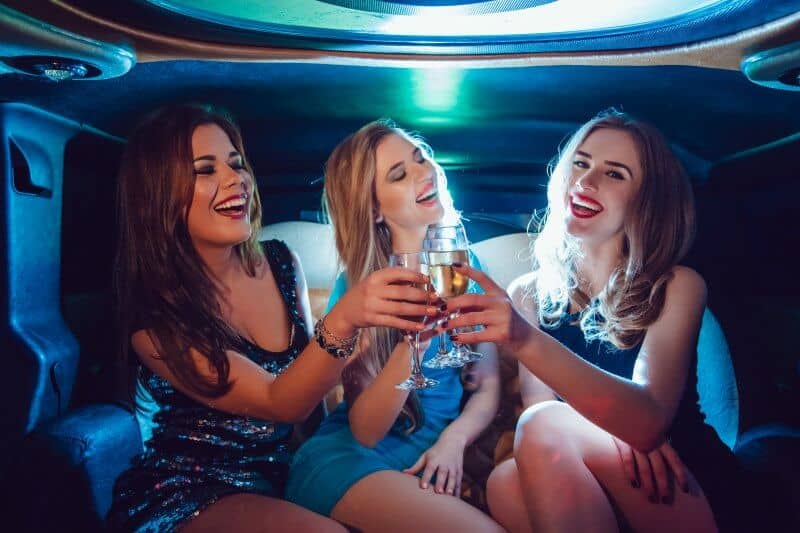 A toast to a fun night and an amazing party bus rental.
With 12 women in her group, the bride received a quote of $2,750 for her 2-day minibus rental. She planned to tip her bus driver 20% for a job well done.
Final cost including gratuity: $3,300
Example #4:
The principal of a private middle school in Maryland requested a fleet of three charter buses for an upcoming eighth-grade class trip to Washington, D.C. The educational tour included national landmarks like the White House, the Washington Monument, the U.S. Capitol Building, and more.
Naturally, the Lincoln Memorial, the Washington Monument, and the U.S. Capitol building all made an appearance on this school's itinerary.
For an 8-hour rental of all three charter buses, the principal received an estimate of $180 per hour, and they planned to tip their drivers 10% each.
Final cost including gratuity: $5,616
Example #5:
A large company in Chicago wanted to provide an ongoing shuttle service to help their employees get to work. Their Chicago shuttle bus rental would pick up employees at a nearby CTA train station and drop them off at the company's main building 5 days a week.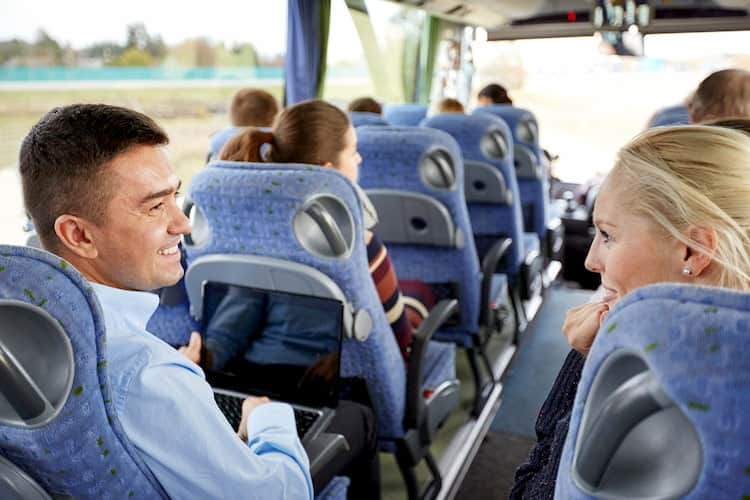 They called our long-term trip specialists at 1-844-897-5201, and their specialist recommended a minibus with 30 seats to run on their desired route. The company decided to sign a one-year contract.
Final cost: $650 per day
How did we come up with those estimates? Keep reading to learn what factors influence charter bus prices and how to get the best deal for your group.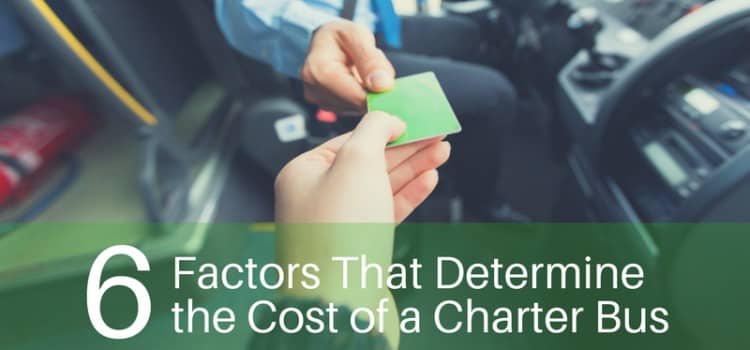 Factor 1: The Distance and Duration of your Trip
When preparing your quote, a transportation company's representative will first look at how far and how long you'll be traveling. Be prepared to give them the pickup and drop off times and addresses. Buses are rented by the hour, day, or mileage depending on the trip details. If you're traveling in and around the city where the bus is stationed, you'll pay by the hour. On average, bus companies require a 5-hour minimum. Trips spanning multiple days and a long distance will be billed by the day or by mileage. If your group needs transportation locally over the course of several days, like for a multi-day festival or conference, your charter bus company will most likely charge by the day.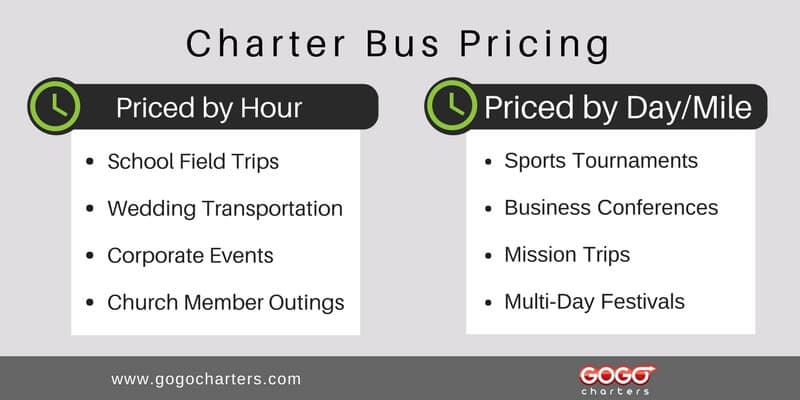 Trip itineraries can change at the last minute. Though you should avoid altering your trip details, your driver may be willing to take unplanned detours. Note that even if you have already paid for your trip in full, you'll be charged for any additional mileage outside the original plan.
Factor 2: The Time of Year
Bus rates rise and fall with the season. People book more buses in months when school is in session, causing demand to be high and supply to be low. Many buses go unused when demand is low, leaving transportation companies to compete for business with lower prices. April, May, and June are notoriously expensive months to book a charter bus because of the influx of special event transportation requests for graduations, end-of-the-year school trips, proms, family reunions, and more. January, February, and July are the least expensive months to rent a bus transportation because of winter weather and the end of summer. Book your trip at least 3-6 months in advance to get the best deal on your bus rental.
Factor 3: Your Starting City
Some big cities like Boston don't have as many bus rental companies as other metropolitan areas because their streets aren't suitable for large commercial vehicles. Groups coming from cities where there are fewer bus companies will be more expensive because the supply is lower than average. When supply is low, some bus rental companies charge a premium for their services.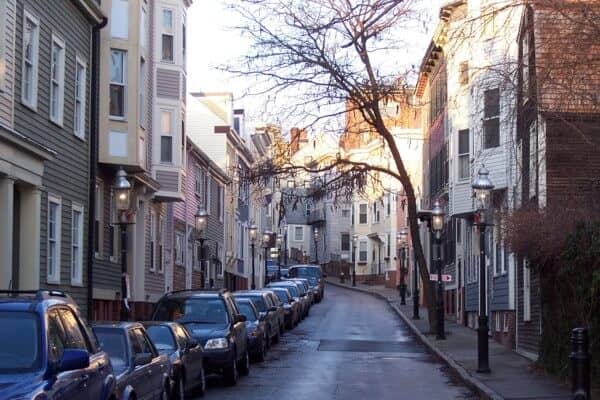 Boston is a beautiful city, but even the the city's website admits that driving around Boston can be tricky for buses. (Image via Just Add Cheese)
If your charter bus company is picking up your group in a different city from the company's headquarters, your cost will increase. You'll be charged for the additional mileage it takes the bus to travel from the company's headquarters to your starting location.
This cost that accumulates while no passengers are on board is known as deadhead.
Factor 4: Your Route's Travel Fees
Some routes include toll roads, parking permits, and other additional travel fees. Since some bus companies don't include these in their quotes, ask ahead of time if you are required to pay toll bridges and parking fees as they occur. If needed, contact the hotels and venues on your itinerary for motor coach parking information.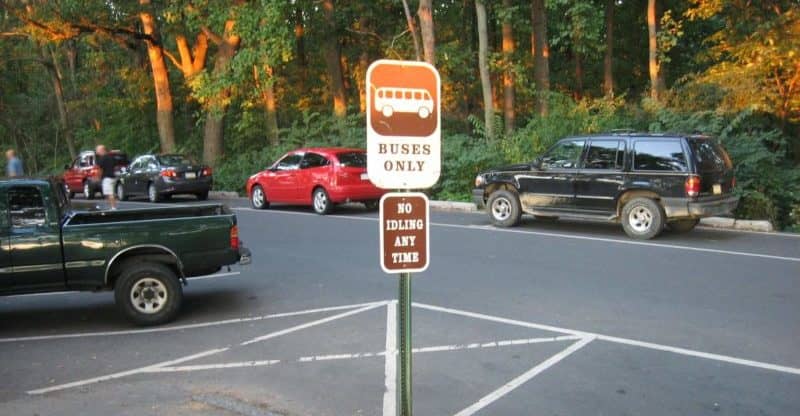 Call ahead to see if your hotel and venues have designated parking spots available for buses. (Image via Gettysburg Daily)
Factor 5: Your Drivers' Shifts, Hotel, & Gratuity
Bus drivers are required to take an 8-hour break after driving 10 consecutive hours. If your itinerary requires more than 10 consecutive hours of driving, the company will need to supply an additional driver. A second driver can increase your cost by several hundred dollars, but your group will be safer with well-rested drivers. For overnight trips, most transportation providers will ask you to pay for and book your driver's hotel. Look for a 3-star hotel or better with excellent reviews to ensure he or she gets plenty of sleep. Most hotels offer discounted or free rooms for drivers when you book a group reservation. Ask the hotel's booking agent about their policies when you call. Though gratuity is typically not included in quotes, a tip is always appreciated. Thank your driver for a job well done with a recommended tip of 10-20% your total rental price. Bring cash in a separate envelope to give to your driver at the end of your trip.
Factor 6: The Type of Bus
Fill as many seats as possible to get the best value out of your bus. The more seats you fill with passengers on your bus, the less it will cost per person. For example, a group with 56 passengers on a standard-sized bus will pay less per person than a group with only 20 passengers. If your group has less than 35 people, a minibus rental could save you money. On average, minibuses cost $100-200 less than a standard-sized bus. With no restroom and less storage space than standard motor coaches, minibuses are best for short trips. Learn the differences between charter buses and minibuses or compare minibus prices to choose the perfect coach for your group.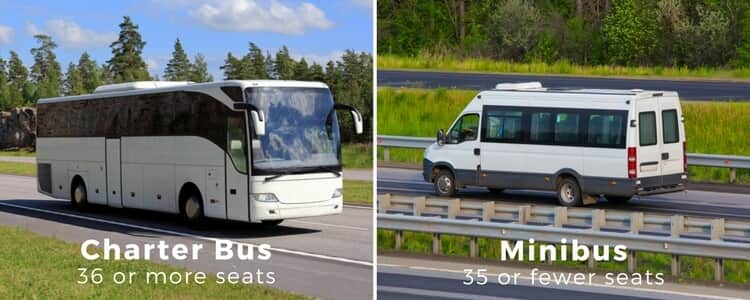 What about party buses, entertainer buses, and school buses? Party buses are similar in size to minibuses, but their seats are arranged along the edges of the bus. Because of their extra amenities like fiber optic lighting, premium sound systems, and flat-screen TVs, party bus prices are close to the hourly and daily rates of standard charter buses. An entertainer bus, also known as a tour bus, is used by bands and celebrities. A typical tour bus holds 8-12 passengers and includes a kitchen, restroom, master suite, bunk beds, a lounge area, satellite TVs, and more. Their luxurious amenities lend to higher prices than a standard bus. School bus prices are generally lower than luxury charter bus prices, but you'll sacrifice amenities like restrooms, TV monitors, DVD players, power outlets, air conditioning, and luggage space. Often, school buses cannot travel long distances, so standard motor coach buses are better suited for interstate transportation. Still not sure which vehicle you need? Check out our guide to the most popular types of bus rentals.
A Note on Payment Terms
Before booking your motor coach bus, review your charter bus company's deposit requirement, payment schedule, and cancellation policy. Expect a to pay a flat rate deposit or a percentage of your total bill upfront. With most companies, you'll submit your final payment 30 days before your trip. Many charter bus companies will allow you to cancel your reservation several months before your trip for a full refund. If you cancel within one month of your travel date, you may only receive a partial refund or no refund at all.
Top 6 Ways to Save on Your Bus Rental
Now that you know what factors increase and decrease the cost of charter bus rentals, you're ready to call for quotes. Keep these top 6 tips in mind to keep your costs low:
Create a detailed itinerary with every stop along the way so there are no charges for additional mileage.
Book your trip early, especially if it's happening in April, May, or June.
Reduce deadhead costs by chartering a bus in the same location as your first pickup and last drop off point.
Call your hotel and venues to find out about bus parking permits before your trip begins.
Ask your hotel booking agent about a discounted or free room for your bus driver when you book a group reservation.
Reserve the right bus size for your group to get the most value out of your rental.
Every bus rental is unique. The only way to know how much your motor coach will cost is to speak to a knowledgeable bus reservation specialist. They will use the details of your itinerary to provide you with a quick, accurate quote. Ready to find out your trip's cost? Call us 24/7 for a quote!