Here are just a few of the companies we've worked with: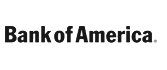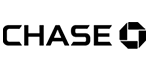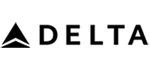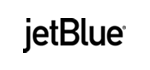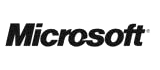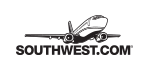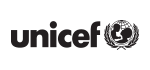 Las Vegas Charter Bus and Minibus Rentals
A dazzling oasis in the Nevada desert, Las Vegas is an iconic landmark of Americana, where the possibilities for entertainment are endless. If you're in town to live it up at the casinos and nightclubs, lounge poolside at the countless luxury resorts and hotels, or explore the city's museums and historical sites, Sin City has boundless activities to indulge any vice. In addition to entertainment, Vegas plays host to a variety of company headquarters and industry conventions throughout the year. Whether you're here for business or pleasure, GOGO Charters is ready to provide an easy transportation service for all your Las Vegas ventures
CALL (702) 475-4900 FOR CHARTER BUSES IN LAS VEGAS, NEVADA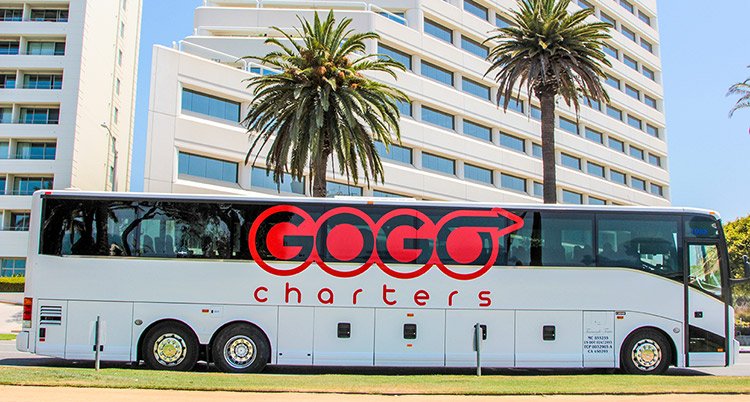 Rent a Modern and Safe Charter Bus in Las Vegas
As the nation's entertainment capital with attractions, shows, and glamor galore, it's no wonder why Las Vegas draws over 40 million visitors every year. However, as a bustling metropolis with hectic traffic and less-than-tourist-friendly public transportation, getting around the city can be a pain for out-of-towners. For this reason, many Vegas veterans recommend booking a Las Vegas charter bus from GOGO Charters.
We understand that when it comes to taking on all that Vegas has to offer, you won't want to miss a single thing. GOGO Charters specializes in personalizing each motorcoach rental to best suit your needs, from the size and make of the vehicle to drop-off and pick-up locations and times to additional amenities. Book with us and you're guaranteed a comfortable Las Vegas shuttle service that operates on a schedule you create.
Reserving and planning a charter bus rental can be tedious, but we make the process as stress-free and simple as possible. Our reservation team is available 24/7 to provide a quote that is personalized, complementary, and —most importantly— free. Don't believe us? Call 702-475-4900 today and experience our quality customer service for yourself!
Motorcoach Options for Groups Big and Small
Like we've said, there is no shortage of things to see and experience in Las Vegas. The best way to make the most of the city is by crafting a trip that suits your group's interests and size. With this tip in mind, why should you settle for a one-size-fits-all bus rental plan? Book through GOGO Charters, and you'll have access to our wide network of motorcoaches, with a variety of models and upgrades at your disposal.
For small groups in need of zippy, short-range transportation, such as a ride from the airport or a club-hopping shuttle along the Strip, we recommend a minibus. Its compact size allows your driver to easily traverse traffic with plenty of interior space to comfortably seat up to 35 people. Are you're working with a higher headcount, or travelling in from another city like Phoenix? A full-sized charter bus is likely your best bet. With roomy climate-controlled cabins and extra storage space to secure luggage and gear, this motorcoach ensures everyone and their belongings enters city limits comfortably and all together. Whether you're packing light, in for the long haul, or need a combination of motorcoaches, we are dedicated to assembling the perfect fleet for your Las Vegas transportation.
Efficient and Streamlined Corporate Events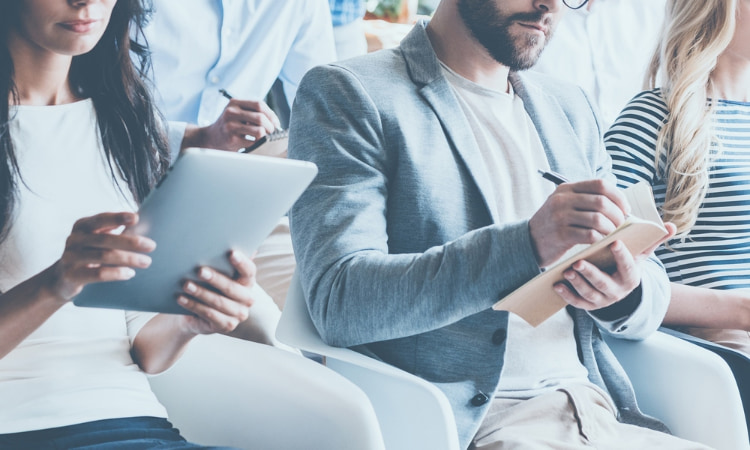 Planning your next Las Vegas corporate gathering? Let GOGO Charters take the wheel! We understand that when it comes to important meetings with clients, large-scale conferences, and team-building events, staying on schedule is of the utmost importance. We only work with professional drivers who value punctuality as much as you do, meaning they will arrive at each pickup spot at least 15 minutes early and ensure your ride services run like clockwork.
Impress your high-priority clients and potential business partners with a thoughtful and comfortable shuttle from the McCarran International Airport. With all their luggage and personal belongings securely stowed en route, your important passengers can relax in plush, reclining seats on the way to your office, their hotel, a restaurant, or anywhere else in town.
If you're coordinating your next big trade show or convention, let us handle your guests' travel needs. Easily transport attendees from hotel to venue so they won't have to miss a single workshop or seminar. You can even ensure their productivity by providing a ride with on-board WiFi and power outlets. That way, your passengers will be able to take conference calls, respond to emails, and finesse their presentations on the road between events.
For your convenience, here are some of the most-frequented destinations of our corporate clients:
McCarren International Airport
Address: 5757 Wayne Newton Blvd, Las Vegas, NV 89119Phone: 702-261-5211
North Las Vegas Airport
Address: 2730 Airport Dr, North Las Vegas, NV 89032
Phone: (702) 261-3801
Las Vegas Convention Center
Address: 3150 Paradise Rd, Las Vegas, NV 89109
Phone: 702-892-0711
Plan the Vegas Wedding of Your Dreams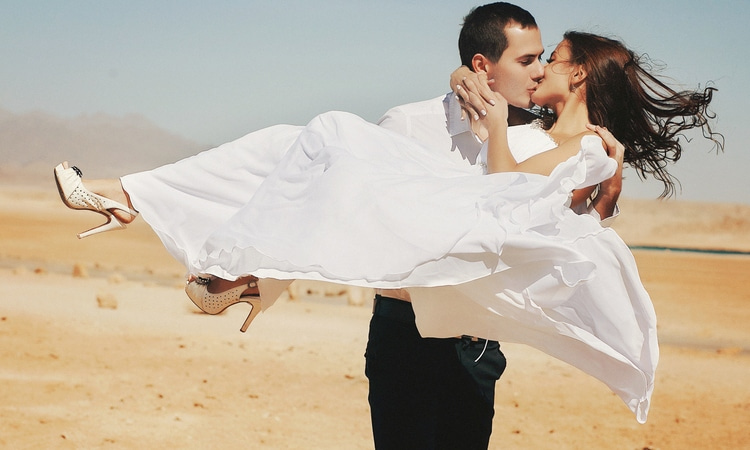 With glitz, glamor, and a fun atmosphere, Las Vegas is the perfect location for destination weddings and nuptial parties of all sizes and scopes. Rather than having your guests stress over finding parking or arriving to each venue on time, offer them an efficient shuttle service tailored to your wedding day itinerary. A professional driver can take them from their rooms at the luxurious Venetian to the ceremony at your chapel of choice, then whisk them to the reception on Wedgewood's gorgeous grounds. With their transportation sorted out well in advance, you can rest easy knowing everyone will arrive safely and all at once.
When getting hitched in Sin City, living large does not have to break the bank. In fact, we offer a variety of small comforts to instantly upgrade your guests' ride, many of which are available at no additional cost. Ask your representative about setting your wedding party up with an elegant all-black or all-white fleet, complete with auxiliary ports and a PA system to kick off the celebration on the road. Let your loved ones share their favorite photos and videos with on-board WiFi or simply take in the Nevada desert and Las Vegas skyline through panoramic windows.
Don't limit your wedding bus transportation service to your wedding day. You can count on GOGO Charters to provide stress-free transportation for all your Las Vegas bachelor and bachelorette parties. Instead of renting a crowded limousine with multiple restrictions that ruin the fun, let your lucky bachelor or bachelorette cut loose in a custom party bus that allows alcohol on board. There's no need to nominate a designated driver when a professional can drop everyone off at the entrance of any lounge, club, or speakeasy in town and provide a reliable ride home when the fun comes to a close.
Safe and Reliable Field Trip Transportation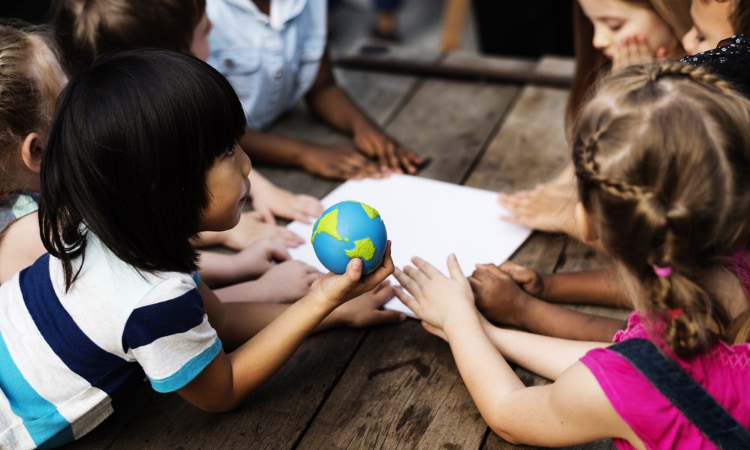 Day trips to the Hoover Dam Museum, university and college tours, and after-school program activities have never been easier! No matter where your next school field trip takes you, GOGO Charters has you covered. We have a knack for pairing each traveling group with the perfect motorcoach to cater to your needs, so your students, chaperones, faculty, and staff all arrive promptly and ready to learn.
Long gone are the days of cramming into uncomfortable with limited safety and entertainment features. Ditch the out-dated school bus and secure private field trip transportation that ensures everyone's comfort and wellbeing! With a motorcoach from GOGO Charters, your students and staff can beat the heat in a climate controlled-cabin filled with enrichment options for all. Upgrade their ride with on-board WiFi to allow your students to finish up homework and assignments while on the road, televisions with DVD to keep them entertained on long stretches through the Nevada desert, or any combination of amenities.
Beyond comfort, we know safety is your top priority when it comes to travelling with minors. Take the stress out of finding a reliable mode of transportation by trusting GOGO Charters with your Las Vegas field trip. Drivers in our network are the most certified professionals in the industry, having passed extensive background checks and performance examinations before hitting the road. With an experienced driver behind the wheel of a thoroughly inspected, top-of-the-line motorcoach, you can rest easy knowing your little explorers will arrive at each Las Vegas destination safe and sound.
Not sure where to start? Las Vegas is home to a wide range of museums that cover a variety of educational matter, including:
Las Vegas Natural History Museum
Address: 900 N Las Vegas Blvd, Las Vegas, NV 89101
Phone: 702-384-3466
DISCOVERY Children's Museum
Address: 360 Promenade Place, Las Vegas, NV 89106
Phone: 702-382-3445
The Mob Museum
Address: 300 Stewart Ave, Las Vegas, NV 89101
Phone: 702-229-2734
Make Every Vegas Sports Outing a Breeze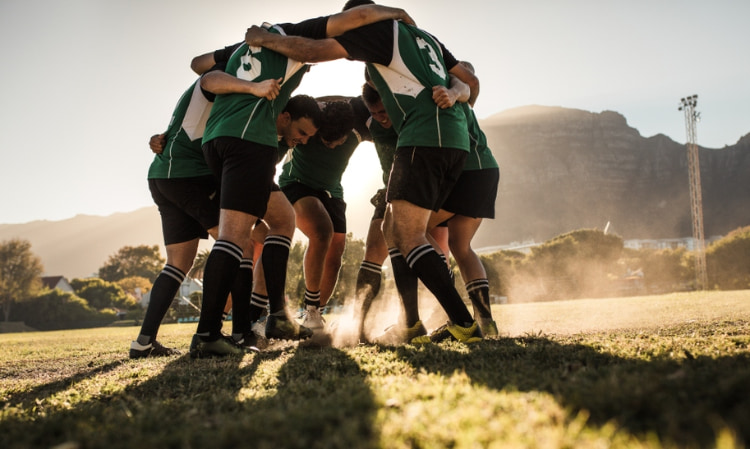 When gearing up for the next big game, transportation foes should be the least of your worries. Make sure your athletes, coaches, and spectators arrive on-time and ready to go with a GOGO Charters sporting event shuttle. We have experience transporting teams of all sizes throughout Las Vegas, from little league teams to the Major Leagues.
Even if you're on the road to Reno for an away game, a charter bus will provide plenty of room for your players to stretch out along the way. Full-sized motorcoaches in our network come standard with enough storage space to secure your equipment and luggage while on the road, so your passengers won't have to worry about crowded aisleways and cramped seating. With everyone in the same vehicle, your team can strategize, socialize, and bond on the road, and even pump yourselves up by watching inspirational hype videos on the built-in televisions.
Getting ready for your favorite team's next game? We can help! Whether you need a ride to T-Mobile Arena for a Vegas Golden Knights match or you're cheering on your top college team, you can rely on GOGO Charters to provide a reliable and efficient ride to any game day activity in town. With a minibus or charter bus rental, you can forget the pains of arranging carpools and paying for multiple parking spots. Stop circling the parking lot and let a professional take care of the parking details! Your driver will deliver your group of fans at the front entrance with plenty of time to find your seats and will be waiting outside when you're ready to leave.
Premium Las Vegas Private Transportation
From family outings to church trips to private city tours, planning the transportation ahead of time is the best way to guarantee your Las Vegas travels run as smoothly as possible. Due to the city's heavy traffic and high density of out-of-towners in certain areas, finding an affordable and convenient rideshare in Las Vegas is extremely tedious. Especially when travelling in large groups of people, hailing enough rides to accommodate everyone and ensuring your group arrives all together can be nearly impossible.
Skip these struggles by booking your transportation through GOGO Charters! We design each route and transportation experience with the passengers in mind, meaning every detail will be curated to best suit your group's needs! Planning to take the Strip by storm? We'll help you coordinate the perfect hop-on-hop-off casino and club shuttle that hits every stop your group desires on whatever schedule they want. Are you looking forward to your next family reunion? We'll whisk everyone to any of the city's family-friendly destinations, from racing dune buggies in the desert to a night of friendly competition at Brooklyn Bowl. With everyone travelling in one vehicle, you and your loved ones can make the most of your time together even while on the road.

Visit Las Vegas' Top Neighborhoods
Of course, there is more to the Las Vegas experience than gambling and clubbing along The Strip. To make the most of your Vegas trip, we recommend exploring the area's other neighborhoods based on what piques your tour group's interests. From a lively and niche arthouse scene to desert strolls away from the city's hustle and bustle, Las Vegas has something in store for all tastes and itineraries. Here are just a few highlights our passengers have frequented in past city tours:
Downtown
Also known as "Old Vegas," this neighborhood boasts all the glitz you'd expect from Sin City, but with a unique vintage twist. Have your driver drop you off where South Las Vegas Boulevard meets Fremont Street, and you'll be greeted with a 1,500-foot canopy of neon lights and a seemingly endless stretch of bars and casinos beyond the electric-red entrance. Here, visitors can place their bets alongside the locals at the city's original casinos and resident favorites like El Cortez and Gold Nugget.
Summerlin
Need a break from the city lights? Follow the setting sun westward to the serene suburbia of Summerlin. Whether you come here with a picnic lunch, a caravan of mountain bikes, or your golf clubs in tow, this peaceful neighborhood has much to offer when it comes to outdoor recreation. Many visitors are drawn to Red Rock Canyon's scenic desert views and hiking trails, as well as the area's premium golf courses and picturesque parks.
Arts District
The Las Vegas Arts District, or as residents call it, "18b," stretches over 18 blocks of the city's central hub of food and culture. Come admire the latest works from local talent during the monthly art walk, or explore the neighborhood's unique dining, boutique shops, and funky vibe on your own time. When you book a private gallery-hopping shuttle service through GOGO Charters, your group of art critics won't have to worry about skipping a single studio or missing dinner reservations.
Chinatown
While this stop may not be the first destination visitors think of when planning their trip, Las Vegas Chinatown offers a number of attractions you won't want to miss. Whether you're a fan of Tang Dynasty-inspired architecture or a seasoned foodie on the hunt for authentic eats, this district has it all. Come plan your own tour of the neighborhood's 150+ restaurants, pose for a selfie in front of the giant Monkey King statue, or celebrate with the locals in the plaza's annual Chinese New Year festival.
University District
You don't need to attend the University of Las Vegas to enjoy this sophisticated and laid-back district. From the nearby natural history museum and desert botanical garden, to the scattered coffee shops and tattoo parlors, this area offers visitors a reprieve from the rest of the city's fast-paced energy. College tour veterans recommend exploring this surrounding neighborhood after the UNLV campus tour to give prospective students a better feel of the area's culture and lifestyle. Arrange with your driver to drop everyone off at the admissions office before the tour and pick them up at one of the many local lunch spots when they're ready to head home.
How Much Will Your Las Vegas Bus Cost?
The total cost of your Las Vegas charter bus rental depends on a variety of factors. Luckily, we offer a comprehensive pricing guide with ballpark estimates for common trips we service. For a more detailed breakdown, call our reservation specialists at 702-475-4900. They are available 24/7 to walk you through the available service options and provide a personalized quote for your specific trip in as little as 2 hours.
Reserve Your Las Vegas Charter Bus Today
What are you waiting for? Your premium Las Vegas transportation service awaits! GOGO Charters is here to facilitate and simplify all your travels in and around Las Vegas and throughout the country. If you have any questions about the available coaches, amenities, or the rental process as a whole, feel free to call us any time at 702-475-4900. Our team will be more than happy to assist you and provide a free quote, no strings attached!
Rent your charter bus now:
(702) 475-4900
You may have seen us featured in: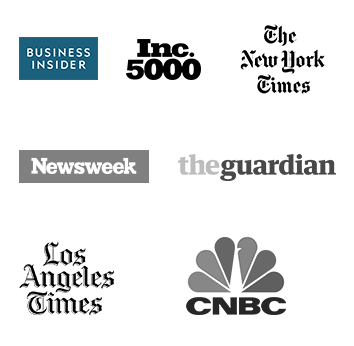 Calculate Rates
from Las Vegas, Nevada
Example Prices
Roundtrip

From: Las Vegas,NV

To: Dallas,TX

Roundtrip

From: Las Vegas,NV

To: Denver,CO

Roundtrip

From: Las Vegas,NV

To: Fresno,CA

Roundtrip

From: Las Vegas,NV

To: Los Angeles,CA

Roundtrip

From: Las Vegas,NV

To: Phoenix,AZ

Roundtrip

From: Las Vegas,NV

To: San Francisco,CA
Gogo Charters Las Vegas

6144 W Sahara Ave, Las Vegas, NV 89146, USA

(702) 475-4900
Helpful Bus
Rental Resources
Latest
Blog Posts