Here are just a few of the companies we've worked with: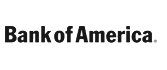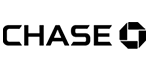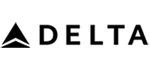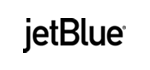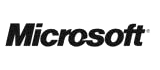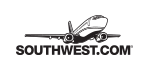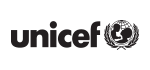 Las Vegas Minibus & Charter Bus Rentals
GOGO Charters is here to be your primary Las Vegas charter bus service. Las Vegas is a dazzling city with unlimited options in entertainment. Whether you want to enjoy your time at the pool, go sightseeing, play poker, or enjoy the nightlife, Las Vegas has it all. In addition to entertainment, many businesses call Las Vegas home and numerous industries hold annual conventions in Vegas. All these attractions add up to millions of visitors annually.
CALL (702) 475-4900 FOR CHARTER BUSES IN LAS VEGAS, NEVADA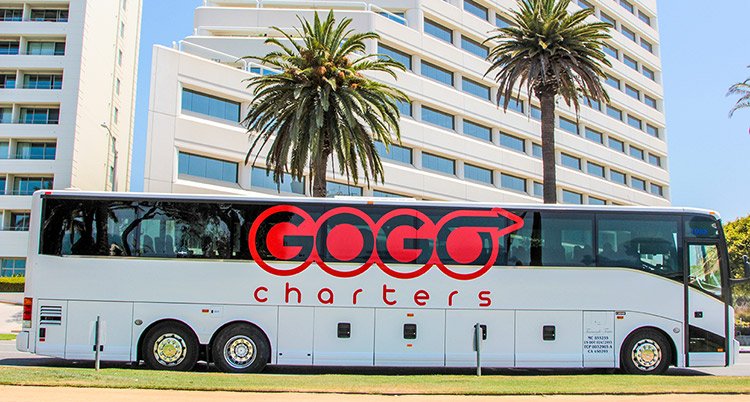 Rent a Modern and Safe Charter Bus in Las Vegas
Everyone knows that what happens in Vegas, stays in Vegas. As the world's entertainment capital, you won't want to miss a single thing. But as a large metropolis area with endless attractions, the traffic is hectic and public transportation isn't exactly tourist-friendly. That's why groups that come to party rent a Las Vegas charter bus from GOGO Charters.
Why us? It's easy to trust our company when you know that we've helped more than 1,000,000 satisfied customers. The vehicles we charter include different types of buses, suitable for group transportation services at various events. You can rent a minibus for up to 35 people, or a full-size charter bus for 56 people.
Finding a last minute bus rental can be stressful, but GOGO Charters makes the reservation process simple. In most cases, a bus will meet you at your starting point in 2 hours or less.
If you're planning a memorable party, trust no other than GOGO Charters. Call us today at (702) 475-4900 and rent a luxurious bus.
Corporate Events are a Breeze with a Bus Rental
Las Vegas may be the hub for endless entertainment, but it still means business. When attending conventions, conferences, team bonding events, and more, staying on schedule is crucial. However, when it comes to big groups, relying on Las Vegas's public transportation, carpooling, or using a rideshare app can cause transportation to become chaotic and unorganized. Renting a motor coach is the perfect solution to keeping groups together and on time.
Impress Clients with a Bus Rental
After long flights and hours at an airport, let your out-of-town clients sit back and relax by providing their own personal coach bus. The bus will pick them up from McCarran International Airport and drop them off at their hotel or next event while they recharge after a long flight. Your client will appreciate the opportunity to take in the city, and with on-board charging ports, WiFi, and power outlets, they will stay connected the whole time.
Travel to Conferences Hassle-Free
With experience working with all types of groups, from Fortune 500 companies to small businesses, GOGO Charters can help organize coaches for any team. Is your company heading to a corporate event at the Las Vegas Convention Center? Ensure your group sticks together, stays on schedule, and enjoys their time with a personal motorcoach just for your company. Whether you're attending corporate events, off-site meetings, or more, you can leave your event transportation services to us.
Take Your Team Out
There's nothing more important than a team that gets along. Make your next team bonding event even better with a motorcoach that allows your employees to fully relax and socialize with one another without the hassle of traveling on their own. Take them to a unique team outing at Dig This Las Vegas so they can take out their stresses in the dirt. Your employees will feel refreshed and ready to go back to work after a fun day out without a worry about how they're going to get there.
Have Your Fairytale Wedding in Las Vegas

Despite Las Vegas's reputation for spur-of-the-moment elopements, it is still an amazing location for the perfect dream wedding. At GOGO Charters, we know how stressful wedding planning is, and we are here to help. Since your guests are one of the most important aspects of your big day, ensuring they can arrive to your event on time is crucial. Luckily, you can leave all your wedding transportation needs to us.
Impress Out-of-Town Guests
Make sure your out-of-town guests arrive to Las Vegas stress-free with a charter bus. By providing their own personal bus, they can be picked up from their hometown or airport for quick and easy transportation around an unfamiliar city. Let them enjoy the city as a professional driver takes them through the streets and to each destination with comfort and ease.
Arrange Hassle-free Wedding Day Transportation
Your bus rentals options don't stop there. Provide all your guests with transportation on your wedding day so you won't have to worry about if they will arrive on time or not. Your driver can pick them up from the luxurious Venetian and then bring them to your wedding at Wedgewood.
Take a minibus with your wedding party on your big day for your own private transportation to your ceremony and reception venue. Your dedicated driver will plan the most efficient route to the altar and the party so your day is stress-free while you enjoy time with your friends with drinks, music, and party games.
Have a Bachelor or Bachelorette Party in a Minibus
In Las Vegas, the possibilities are endless for a memorable bachelor or bachelorette party. Make sure your whole group gets to indulge in some old-fashioned Vegas fun with a minibus. Each bus is modern and spacious with a variety of amenities to make your night of partying even better.
Take your soon-to-be-wed friend out for club hopping in the country's party central at popular places like Chateau Nightclub, Foundation Room at House of Blues, and VooDoo Rooftop Nightclub. Your last huzzah in Vegas will be one to remember without the hassle of designated driving, carpooling, or rideshare apps!
We've helped many with their wedding transportation needs in Las Vegas. Call us at (702) 475-4900 to speak to a reservation specialist today.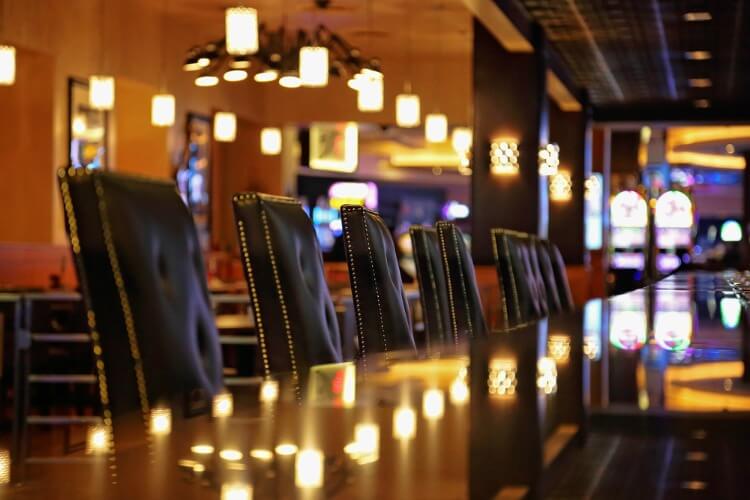 Sporting Events in Las Vegas
While Las Vegas specializes in nightlife for entertainment, sports have an important spot in the city too. GOGO Charters is the number one resource for bus reservations for coaches, athletes, teams, and sports fans. We can match you with the perfect bus for any sized group, and with plenty of seating and ample space for equipment, you can't go wrong with your own personal motorcoach or minibus.
Cheer on Your Favorite Team
While Vegas isn't the most popular city for major league teams, there are still many teams that drive fans to games for support and celebration. Are you a fan of the Vegas Golden Knights or the soon-to-be Vegas native Oakland Raiders, and want to tailgate and prep before the big game? Keep your fan group together and prepared with a coach.
Your bus will come with plenty of space and storage underneath for all your tailgating gear, ensuring your group won't miss out on the whole experience. Your driver will handle all the transportation logistics, from the most efficient route to finding parking, so that your group can focus on team spirit.
Get Your Team to the Game
We've worked with them all. From little league teams to professional leagues like the NFL, GOGO Charters is ready to help you get to your next game without missing a beat. Buses include seating with ample leg room and modern amenities to ensure passengers are comfortable and ready for anything that comes their way. Plus, storage bays below the bus allow for all of your team's sports equipment and more.
Hassle-Free Active Group Activities
Are you part of an active group that loves to get together and compete? Make your next outing even better with a charter bus! Take your competitive group to race dune buggies in the desert, or take on your friends in a bowling match at Brooklyn Bowl. Either way, your group will have a good time without all the hassle of traveling; the possibilities are endless with your own personal bus!
Rent a Private Coach with Friends and Family
From family reunions and field trips to city tours, chartering a bus is the best solution for a completely personalized and private ride. GOGO Charters has helped groups of all sizes explore a new city with personal tour buses and itineraries, leaving you to fully focus on activities rather than transportation.
Field Trips Made Easy
Why stick groups of kids on hot, dirty, and tight school buses? GOGO Charters can help make your next field trip experience easy, comfortable, and tailored to you. A clean and up-to-date motor coach is the perfect solution to keeping groups together and on time. With air-conditioning, spacious and comfortable seating, TV monitors and DVD players, on-board bathrooms, and much more, your kids will remain comfortable and entertained throughout the whole trip.
Church Outings with a Charter Bus
Are you attending a conference, mission trip, group outing, or more with your church group? Transportation with groups can get complicated and messy, but when you rent a motor coach or minibus, it's easier to keep them together and on time. GOGO Charters has worked with church groups of all sizes for various trips, from entire congregations to smaller groups, and we can handle all your church transportation needs in Las Vegas too!
Make Group Outings More Private
Is prom night around the corner? Make this exciting night even better with your very own minibus. Limos are expensive, hard to reserve, and have a list of restrictions that can prevent you from having the best night of your life. With a minibus, everyone in your group can have a comfortable seat, and you will be able to focus on jamming out to music and party games while your driver handles all the transportation logistics on your time, not theirs.
There's so much to see and do in Las Vegas, but traditional bus tours only allow passengers to explore destinations for a limited amount of time. Plus, tourists will find themselves on overcrowded buses with other passengers they may not know. With GOGO Charters, you can create your own tour with your personal tour bus! Give your itinerary to your driver, and they will drive you to each destination. With their experience and knowledge of Vegas, you'll get to each attraction efficiently and enjoy your time without a single worry of driving, parking, or navigating unfamiliar roads.
Waking Up in Vegas

Nothing says Las Vegas more than nightlife, and if you're looking a wild night out with out-of-this world experiences, than you've come to the right place. Every tourist arrives in Vegas for different reasons, so ensure you hit every spot you want without dealing with hectic traffic and unfamiliar roads by renting a personal minibus or coach. Your driver's familiarity with Vegas will help your group reach each destination in ample time, giving you the opportunity to experience it all!
Hit all the Casinos in Vegas
You can't visit Vegas without going to at least one casino! Get a minibus with your group for a night out at the Las Vegas Strip, where a lot of popular casinos and hotels are located. Your driver will be happy to take you to as many casinos as you want, and while you try your luck at Monte Carlo or Excalibur, your driver handles everything else. Everyone in your group can enjoy their night knowing they can get back to their home or hotel safe and sound.
Lights, Camera, Action: Shows in Vegas
Take a break from testing your luck by attending some of Vegas' amazing shows. Arrive in style to each show with a rental bus for a chance to enjoy drinks and time with friends. Experience one of Cirque Du Soleil's life-changing shows on Treasure Island, or embrace the full magic of Vegas at Vegas! The Show. With your very own tour bus, the possibilities are endless.
Explore All Las Vegas Has to Offer
Ideally, you want a few weeks to check all the "must-see" and "must-do" things in Las Vegas. However, if you only have a couple of days to discover its magic, make sure you don't miss these attractions:
Sights: Las Vegas is all about colorful, fun, and incredible sights. You should certainly see the Fountain Show and the Botanical Gardens at Bellagio, the Shark Reef Aquarium at Mandalay Bay, the Aquarium and Volcano at Mirage, the Flamingo Garden, and the Las Vegas Chinatown Plaza.
Museums and Galleries: Not many people expect to discover museums in Las Vegas, but there are plenty of interesting museums explore. Here are a few of the most important ones: Gallery of Fine Art at Bellagio, the Mob Museum, the Madame Tussauds Wax Museum, the Neon Museum Las Vegas, BODIES: the Exhibition, Titanic: the Artifact Exhibition at Luxor, and the Auto Collections at The Quad.
Indoor and Outdoor Fun: Las Vegas is also about crazy rides and fabulous experiences. Make sure you don't miss the Adventuredome at Circus Circus, where you will find the largest indoor theme park in America. You should also ride a gondola at The Venetian Hotel, do some indoor skydiving at Vegas Indoor Skydiving, play pinball games at The Pinball Hall of Fame, pump up your adrenaline during a roller coaster ride at the New York-New York Hotel, and try the crazy rides at The Stratosphere Hotel where you can also experience the SkyJump.
Day Trips: Rent a charter bus for your next sightseeing trips to Los Angeles, Bakersfield, Phoenix, Tuscon, Reno, and San Diego. You can also travel to Utah to experience unique outdoor adventures.
Choose a Professional Las Vegas Charter Bus Rental Company
Call us now at (702) 475-4900 and rent a bus in Las Vegas from the best charter bus company in the city. We work with professional drivers who know the city and will take you wherever you need to go, quickly and easily. We have access to fleets that are designed to meet the requirements of any type of trip and event, including weddings, corporate trips, sporting events, or other private events. Our team will recommend the best bus for your group and send you a quote immediately.
Rent your charter bus now:
(702) 475-4900
You may have seen us featured in: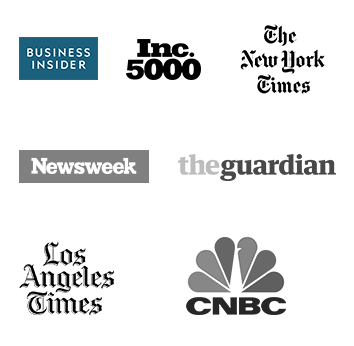 Calculate Rates
from Las Vegas, Nevada
Last Minute
Prices
Roundtrip

From: Las Vegas,NV

To: Dallas,TX

Roundtrip

From: Las Vegas,NV

To: Denver,CO

Roundtrip

From: Las Vegas,NV

To: Fresno,CA

Roundtrip

From: Las Vegas,NV

To: Los Angeles,CA

Roundtrip

From: Las Vegas,NV

To: Phoenix,AZ

Roundtrip

From: Las Vegas,NV

To: San Francisco,CA
Gogo Charters Las Vegas

6144 W Sahara Ave, Las Vegas, NV 89146, USA

(702) 475-4900
Helpful Bus
Rental Resources
Latest
Blog Posts