Efficient Field Trip Charter Bus Rentals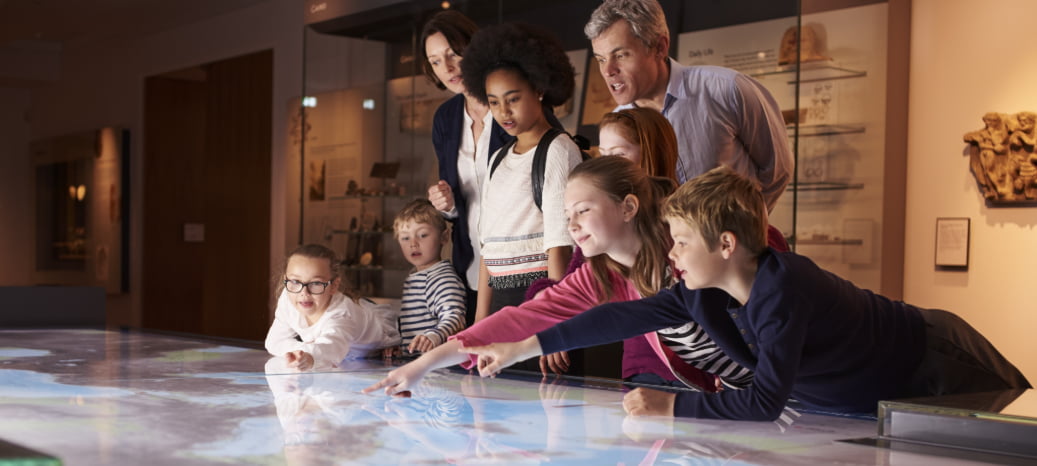 Las Vegas isn't always all about glitz, glamour, and raucous good times. There are a ton of educational opportunities in and around the city, from museum visits and college campus tours to exciting options for senior class trips. No matter what age group you're planning for, there's a school field trip for you in Las Vegas.
Trade in your outdated yellow school bus for a premium charter bus during your Las Vegas trip. With a motorcoach rented through GOGO Charters, your students can enjoy comfortable seats and on-board lavatories, as well as TVs and DVD players for entertainment. Ask students to bring their favorite movies or TV shows and vote on what to watch while you travel between destinations. For students uninterested in the selection? Each bus comes with WiFi and power outlets, so they'll be content surfing the web or playing games on their smartphones.
Load up a charter bus and take your students to the Hoover Dam Museum or National Atomic Testing Museum for a deep dive into history you can only find in Vegas. You can also treat a high school senior class with a day or two in Las Vegas! You can stack your itinerary with shopping venues, restaurants, and a family-friendly show like Blue Man Group at Luxor or Gregory Popovich's Comedy Pet Theatre at Planet Hollywood. Your students will have a great time exploring Las Vegas via charter bus.
Still not sure where to start with planning your school trip? GOGO Charters knows a few field trip options to get you started: