Attend Dallas's Biggest Annual Events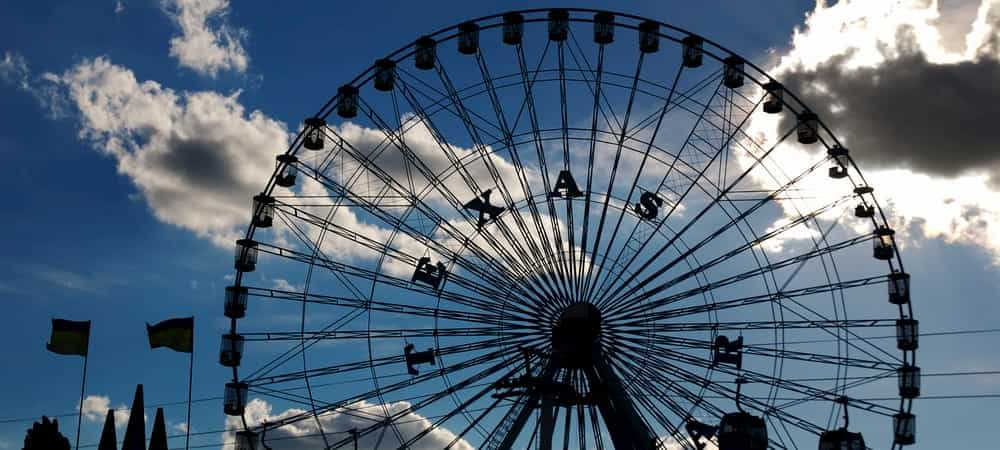 Dallas plays host to large-scale cultural festivals, sporting events, and community-wide fairs every year. Hundreds of thousands of locals attend these events annually and out of town guests frequently travel into Dallas as well.
Texas State Fair
September - October
Location: Fair Park; 1300 Robert B Cullum Boulevard; Dallas, TX 75210
The Texas State Fair is one of the oldest and busiest fairs in the nation, attracting over 2 million people each year since it began in 1886.
AT&T Red River Showdown
October
Location: Cotton Bowl Stadium, 3750 The Midway, Dallas, TX 75215
As one of the biggest rivalry games in collegiate football, the Oklahoma Sooners and Texas Longhorns duke it out every year during the Texas State Fair.
Deep Ellum Arts Festival
April
Location: 2900-3400 Main Street, Dallas TX 75226
Explore DFW's local art and music scene at this 3-day festival that celebrates creativity and community across North Texas.
AT&T Byron Nelson
May
Location: Trinity Forest Golf Club, 5000 S Great Trinity Forest Way, Dallas, TX 75217
The DFW Metroplex is the only location to host two PGA Tour stops. The AT&T Byron Nelson usually precedes the Charles Schwab Challenge, which is held in Fort Worth.
Dallas International Film Festival
April
Location: The Magnolia at West Village, 3699 McKinney Ave, Dallas, TX 75204
This annual festival focuses on appreciating and advancing film within the Dallas community. The festival generally spans about a week and includes special screenings, competitions, and more.