Here are just a few of the companies we've worked with: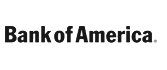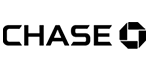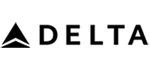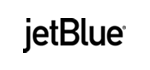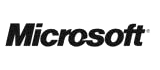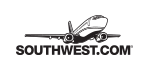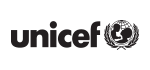 Dallas Minibus & Charter Bus Rentals
GOGO Charters is proud to be the most comprehensive shuttle bus rental service in Dallas. With access to the largest network of fleets in Texas, GOGO Charters is equipped to service not only Dallas but also the surrounding metropolitan area.
As one of the fastest growing cities in the United States and home to the third largest concentration of Fortune 500 corporations, Dallas is a bustling metropolis that can be tough to navigate. To move efficiently in its streets, you need reliable transportation--let GOGO Charters be just that.
CALL (214) 431-5792 FOR CHARTER BUSES IN DALLAS, TEXAS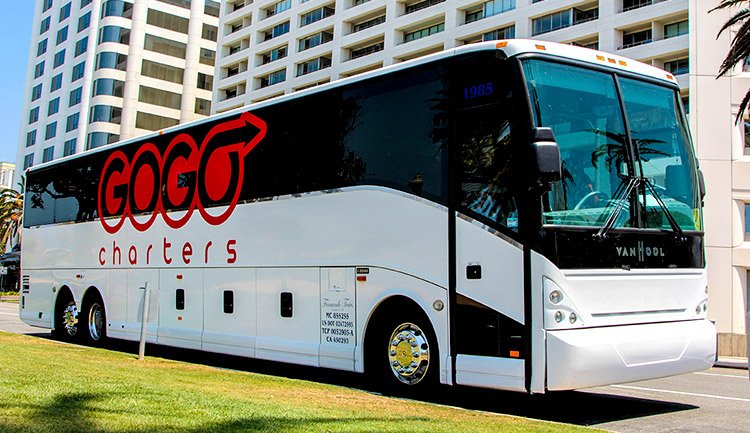 Rent a Modern Bus for Your Dallas Trip
With its sprawling cityscape, Dallas is an important commercial and cultural center, requiring many travelers to commute by motorcoach, minibus, or private rental to attend their meetings, social gatherings, and other important events. GOGO Charters is perfectly equipped to handle any and all group transportation services, and we make it our responsibility to handle any inquiries as quickly as possible. Last-minute trips are never an issue for us either, and in most cases, our reservation specialists can pair you with a bus in 2 hours or less.
It's easy to rent a charter bus in Dallas when you partner with GOGO Charters. The buses we charter range from minibuses accommodating 18 to 35-passengers to charter buses that can transport up to 56 passengers. If you're searching for a party bus, GOGO Charters also has access to luxurious, cutting-edge minibuses equipped with modern facilities that can accommodate up to 35 passengers. When you call, GOGO Charters will provide you with an instant quote and you'll have your charter bus reserved and ready in less than two hours. We're reliable, professional, fast, and always ready to answer your questions.
Plan Your Business Meeting in Dallas
It's important to be able to move around easily in Dallas, one of Texas's busiest and most important cities. As a commercial capital in the United States, Dallas has a high concentration of corporations employing thousands of professionals. As you can imagine, when these businesses host events within the city, it can be tiresome figuring out event transportation services to and from them.
If you're looking for a way to get your employees to a major trade show, industry event, conference, or anything in between, rent a bus to shuttle them from the office to the hotel or the venue. After the event, your driver can take you around the city to see iconic sights like the Old Red Museum and the Dallas Botanical Garden.
Don't rely on carpooling, rideshare apps, and public transportation; gather your group and book a bus to avoid arriving late or getting lost. Everyone must be on the top of their game when it's time for a professional event, and there's no room for mistakes. Keep employees, colleagues, business materials and supplies in a unified front when you book with GOGO Charters.
If you have employees or business associates coming from out of town, you can avoid the hassle of dealing with hotel and airport shuttles by calling us. GOGO Charters has access to minibuses that can drastically reduce any complications or wait times you may be facing when dealing with a third party. Give us your schedule, and we'll make sure you get where you need to go.
Now, it's easier than ever to keep business operations running smoothly when your team is on the road. When you book your trip, request a bus with WiFi and power outlets so your team can stay up to date on developments, conduct meetings, and work on projects during your trip. Call GOGO Charters at (214) 431-5792 to reserve a motorcoach that keeps you connected.
Private Charters for Events in Dallas
A private rental is a great alternative to a school bus. If you're in need of some wheels for a field trip, we can find one that's perfect for your students. We understand that child safety comes first, so we'll do our best to book you a personal shuttle bus that allows for a smooth, comfortable, and efficient private setting. Whether the trip is across town or across the state, a personal shuttle is the most reliable way to transport guests safe and sound.
If you're a member of a church and want to hit the road for an event, you'll love the experience of riding on a private motorcoach. Now you no longer have to deal with splitting your group up in separate vehicles, figuring out where you're going, or struggling to find parking. Whether you're going down the road to your favorite restaurant or to another state for a retreat, mission trip, or convention, you'll travel comfortably and be able to socialize on the way.
Dallas is one of the greatest places you can go for a family reunion. With so many restaurants, parks, neighborhoods and attractions to experience, your family will fall in love with all of the fun and excitement Dallas has to offer. Once you find a few things to do in Dallas, call GOGO Charters to reserve your bus and set an itinerary. Your personal driver will take you anywhere you have requested, and because they work within the city, they will have the knowledge and experience to transport you quickly and efficiently.
Because you'll likely be dealing with a wide range of people of varying ages, you're probably curious about what amenities are available to keep all age groups satisfied. GOGO Charters works with buses that are equipped with the newest, most modern equipment in the industry. Luxury coaches may be fitted with DVD players, flat screen TVs, restrooms, storage space, and added legroom. When you call in and reserve your bus for a private event, make sure you ask about the amenities that best suit your requirements.
Old Red Museum
Address: 100 South Houston Street Dallas, TX 75202
Phone: (214)-745-1100
Dallas Botanical Garden
Address: 8525 Garland Rd, Dallas, TX 75218
Phone: (214) 515-6615
Wedding Transportation in Dallas, Texas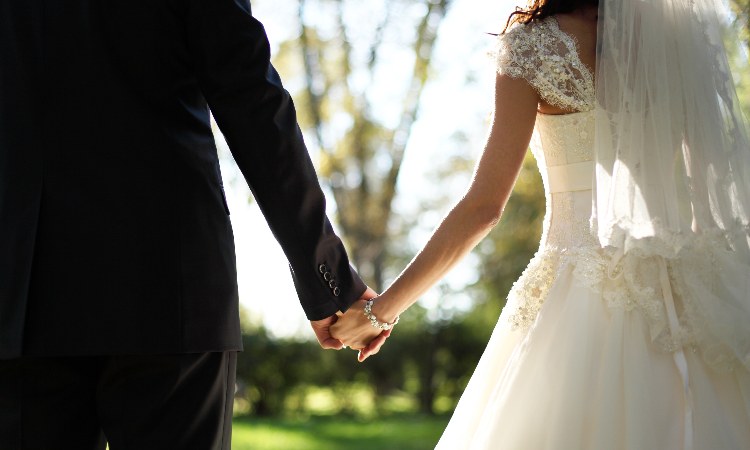 You're finally tying the knot, but do you know how you're going to get everyone around on your wedding day? Consider booking a luxury coach or minibus with GOGO Charters. Comparable to a private limo service, GOGO Charters gives you an intimate, private experience that satisfies every guest on your big day. Don't leave your transportation in the hands of anyone else. Get the quality and quantity of transportation resources that you need.
If you've been given the responsibility of organizing a bachelor or bachelorette party, you know how stressful it is getting all of the pieces in place. With so many things already on your mind, transportation doesn't have to be another thing you stress about. Speak to one of GOGO Charters's reservation specialists and you will quickly see how much easier your job has become. We have access to minibuses and luxury coaches that can accommodate every guest on your list. What's more, each bus you request can be equipped with amenities that make the party that much more fun!
So the big day is finally here. You want to book a transportation service that is safe, affordable, and reliable that will fit everyone comfortably. Book a minibus to your ceremony and reception, and you'll be gifted with a driver that can ensure you arrive to each event on time with the most efficient route.
If you're attending a bridal shower, what better way to keep everyone together than booking a minibus or motorcoach? No matter how many people will be in attendance, GOGO Charters can find buses that will not only fit everyone, but also safely transport all gifts, supplies, and food that needs to make the commute. Once the fun is over and everyone is ready to leave, your personal driver will drop everyone off individually, completing the evening.
Enjoy Sporting Events in Dallas
Dallas, Texas is home to some of the most popular sports teams in the nation. From the Mavericks to the Rangers to "America's Team," the Dallas Cowboys, if you're a sports fan there's a team here for you. Stop worrying about how you're going to get to the game, and start figuring out which matchup you're most excited to see. GOGO Charters has access to a fleet of buses that can transport fans far and wide, whether you're interested in a home game in the city or an important competition hundreds of miles away.
If you tend to stress over how you're going to get family members, friends, or co-workers to and from games, trust GOGO Charters to handle the responsibility. Stadium parking and traffic can be a hassle, but now you have the advantage of your own personal driver that will drop you off right in front of the stadium entrance. Avoid parking fees, because you're not doing any parking. With GOGO Charters, all you have to worry about is if your team will show up to play!
If you love local amateur sports, GOGO Charters can help you become a better fan. Away games within the state and nationwide are more accessible, and now you can take your tailgating experience to the next level. Instead of driving miles and figuring out how you're going to stuff your tailgating supplies in your car, consider renting a minibus that will transport every guest and all of your tailgating gear at once.
The Dallas Cowboys Stadium
Address: 1 AT&T Way, Arlington, TX 76011
Phone: (817) 892-4000
Dallas is Waiting to Dazzle You with Fascinating Attractions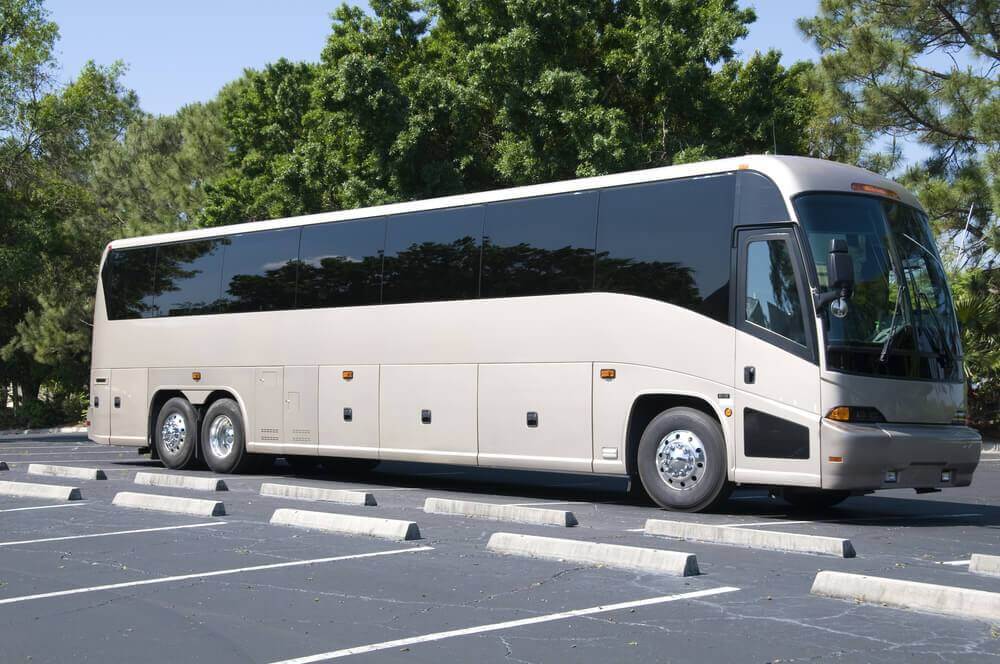 Dallas is a fabulous destination for travelers of all ages and is a shopper's paradise, with more shopping centers per capita than any other city in the USA. As the home of the Dallas Mavericks and many other well-known teams, it is also a popular destination for sports enthusiasts.
Museums
Since Dallas has a rich history and is also an art center, it's only natural for your trips here to include museum visits. Be sure to visit the Dallas Museum of Art, a great museum for visitors of all ages, Meadows Museum of Art, which houses one of the largest collections of Spanish art outside Spain, the Perot Museum of Nature and Science and the Sixth Floor Museum, which is focused on the assassination of President John F. Kennedy.
Dallas Museum of Art
Address: 1717 N Harwood St, Dallas, TX 75201
Phone: (214)-922-1200
Meadows Museum of Art
Address: 2911 Centenary Blvd, Shreveport, LA 71104
Phone: (318) 869-5169
Parks and Gardens
The parks in Dallas are fascinating attractions for people of all ages. You should include in your itinerary stops at the Dallas Aquarium at Fair Park, Dallas Arboretum and Botanical Gardens, Dallas World Aquarium and Dallas Zoo. For an adventurous day, buy tickets for the rides that await you at the Zero Gravity Thrill Rides Amusement Park, the only thrill amusement park in the world.
The State Fair
The State Fair is by far Dallas's biggest attraction. Taking place at the historic Fair Park, the State Fair is packed with rides, games, and dozens of shows that will entertain people from every background. After the opening parade, make sure you and your family head down to the fair to experience Dallas at its finest, and let GOGO Charters get you there. Why limit this experience to just a few people? When you book a minibus with GOGO Charters, you can pile family, friends, and anyone else you desire into one vehicle, arriving as a unit.
How Much Does a Bus Rental in Dallas Cost?
There are many factors that influence the price of your bus rental including distance, number of people, your starting location, time of year, and more. We have a detailed guide with more information available here.
Call GOGO Charters Today to Rent Your Dallas Charter Bus
All you have to do for a pleasant, comfortable, and safe ride in Dallas is call GOGO Charters. We provide reliable charter buses, minibus, tour buses and motor coaches for couples planning weddings, travelers who want to visit Dallas, business people who need to attend conferences and training programs, faculty planning a school event, and travelers who come here for the sports events or annual celebrations that take place in Dallas. Groups looking to visit Austin, Houston, San Antonio, Dallas, and Corpus Christi during their stay can travel by bus to follow their itinerary and can contact us at (214) 431-5792.
Rent your charter bus now:
(214) 431-5792
You may have seen us featured in: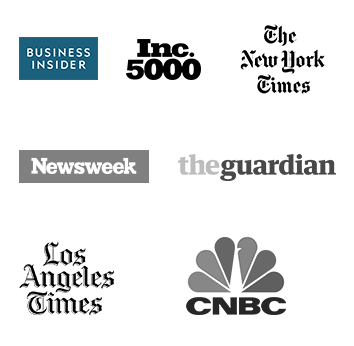 Calculate Rates
from Dallas, Texas
Last Minute
Prices
Roundtrip

From: Dallas,TX

To: Austin,TX

Roundtrip

From: Dallas,TX

To: Chicago,IL

Roundtrip

From: Dallas,TX

To: Houston,TX

Roundtrip

From: Dallas,TX

To: Las Vegas,NV

Roundtrip

From: Dallas,TX

To: San Antonio,TX
Gogo Charters Dallas

8204 Elmbrook Dr Suite 111, Dallas, TX 75247, USA

(214) 431-5792
Helpful Bus
Rental Resources
Latest
Blog Posts