Here are just a few of the companies we've worked with: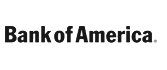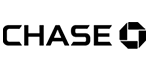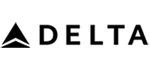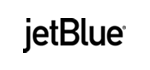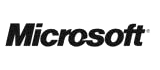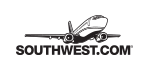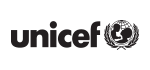 Texas Charter Bus & Minibus Rentals
GOGO Charters services all types of group trips throughout Texas, from Houston to Dallas to Austin to San Antonio and beyond. Whether you're staying in your home town or traveling through the state, we have your group transportation covered! Call today to learn more about Texas charter bus rental options.
CALL 1-855-826-6770 FOR CHARTER BUSES IN TEXAS
Large groups of Texas travelers looking for spacious transportation options will find what they need with GOGO Charters. Our network includes spacious full-size charter bus rentals for up to 56 passengers and is perfect for large-scale travel to Texas sporting events, business conferences, and educational trips. A full-size charter bus rental has plenty of storage space for large pieces of equipment or luggage and all the legroom you need for long-distance Texas travels. Booking a full-size charter bus rental in Texas will also give your group access to a ride with features like WiFi, power outlets, flatscreen TVs, and onboard restrooms for a convenient and comfortable ride.
Need a smaller ride for private events or outings like bachelor and bachelorette parties? Book a Texas minibus rental for your trip. We have access to a large selection of minibus rentals that range in capacities for small- and medium-sized Texas travel groups. These minibus rentals can include all the same amenities as full-size charter bus rentals, except for onboard restrooms. Some models of minibus rental can also come equipped with ADA-accessible features like wheelchair lifts and additional handrailing. Just let a GOGO Charters rep know what accessible features you'll need on your accessible Texas charter us rental. Whether you choose a minibus or charter bus rental in Texas, your ride will be operated by a bus professional driver.
How Much Do Texas Charter Bus Rentals Cost?
The cost of renting a Texas charter bus will vary from trip to trip. You'll need to consider factors like when you're traveling, where you're traveling in Texas, the type of bus you book, and how far in advance you reserve your bus. If you want an accurate idea of how much your Texas charter bus rental will cost, just give our team a call anytime. We'll just need your travel details to generate a personalized, no-obligation Texas bus rental quote. We pride ourselves on providing accurate, transparent pricing for every trip. So you won't have to worry about hidden fees at the end of your Texas trip!
Charter Bus Rental Services in Texas
GOGO Charters has Texas transportation solutions for every occasion. Whether you need charter bus services for large-scale events or small trips, we'll make sure you have efficient, professional transportation. Here are just a few of the services we can provide Texas bus rentals for:
Charter a Bus in Texas to Visit The Alamo in San Antonio
As the most visited attraction in Texas, The Alamo sees more than 2.5 million people every year. If you're planning a group tour, school field trip, or another occasion to visit the historic mission, consider booking a Texas charter bus rental. San Antonio is already a busy city and the area around the Alamo Plaza Historic District can get particularly congested during the height of travel season. With a private charter bus rental, your group won't have to worry about traffic or dealing with parking around The Alamo. Your group can consolidate into one vehicle and simplify your arrival and departure around the historic district. Rely on GOGO Charters for stress-free and efficient charter bus rentals to The Alamo and other top attractions around Texas.
Charter Bus Rentals in Northern Texas
GOGO Charters works with Texas charter bus providers to give groups a selection of charter bus rentals throughout the state's northern region. Whether you need large-scale group transport for conferences in Dallas, sporting events in Arlington, or group trips to rodeos in Fort Worth, trust GOGO Charters to handle the transportation. Booking a charter bus rental in Northern Texas isn't just limited to major cities. We can also help groups travel around smaller cities like Denton for University of North Texas tours, Wichita Falls for official transport to Sheppard Air Force Base, and Plano for field trips at Heritage Farmstead Museum.
Are your Northern Texas group travels taking you out of state into Oklahoma or Arkansas? GOGO Charters will make sure you have a comfortable Texas charter bus rental to take you out of state for business meetings, sporting events, and any other travel occasion.
Charter Bus Rentals in Central Texas and Hill Country
Do you need a charter bus rental in Central Texas cities like Austin, Waco, or Killeen? GOGO Charters will customize a group transportation service to perfectly meet your group's travel needs in Central Texas and beyond. Book a private charter bus rental in Texas for festival transportation to ACL and SXSW, wine tours of nearby Hill Country vineyards, and sporting events at UT Austin. With a personal charter bus rental, your Texas travel group can relax on the roads while a professional driver takes care of busy Austin roads or long-distance, multi-day trips around Central Texas. Your group won't have to worry about needing a DD for winery hopping, dealing with traffic during big festivals, or having to split into a caravan of vehicles for large-scale travel. GOGO Charters will craft a fleet of minibus or charter bus rentals to meet your transportation needs in Texas and beyond.
Charter Bus Rentals in Southern Texas
Whether you need transportation in San Antonio, Houston, or as far south as Brownsville, our team has a charter bus solution for your group. Reserve a modern Texas charter bus rental for school field trips to Space Center Houston, family vacations to Galveston Beach, or group visits to the Texas State Aquarium in Corpus Christi.
Booking a charter bus rental is one of the easiest ways to simplify a Texas vacation along the beautiful Gulf Coast. We can organize a charter bus rental service for large families, groups of friends, or even colleges doing team-building events, and traveling to beaches along the South Texas coastline. Even if your travels are taking you out of state to neighboring Louisiana or Alabama, you can rely on our team for efficient, comfortable, and simple group transportation services from Southern Texas.
Book a Texas Charter Bus Rental with GOGO Charters
The GOGO Charters team is available anytime at (512) 640-4096 to answer all of your questions about booking a Texas charter bus. Gather your travel details like when and where you are traveling, then give us a call 24/7. We'll get you a personalized Texas bus rental quote for your next group trip.
Rent your charter bus now: