Here are just a few of the companies we've worked with: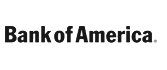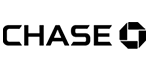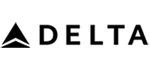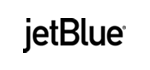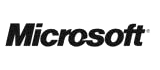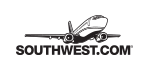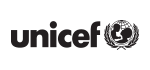 NYC Minibus & Charter Bus Rental
Let GOGO Charters be your provider of charter bus rentals throughout New York City. We have access to the largest selection of charter buses in New York, making it easy to choose the best coach for your group, no matter your travel needs!
As the most populated metropolitan area in the United States, traveling through NYC requires fast and efficient transportation services. Though the subway is available to quickly transport visitors through the city and taxi drivers are well-versed in the best routes through the streets, both of these services can be difficult to navigate and use when you're traveling with a large group. When your group requires a private, personalized, and reliable group travel solution, rely on GOGO Charters to find the perfect charter bus option for your major event, family trip, or other gathering in the Big Apple.
CALL (212) 356-0174 FOR CHARTER BUSES IN NEW YORK CITY
Tour NYC by Charter Bus
There's no city quite like the Big Apple. Boasting one of the most recognizable skylines in the world, the booming metropolis of New York City enchants hundreds of thousands of visitors each year. Home to iconic landmarks such as the Empire State Building, Central Park, and the Statue of Liberty, there's something for everybody in the city that never sleeps.
GOGO Charters is dedicated to offering high-quality bus transportation around New York for trips in and around the city. We can accommodate groups of all shapes and sizes, ensuring that your group will never have to be split up while traveling from one end of the city to another.
Even if you need a last minute bus reservation, we're available 24/7 and can often provide you with a bus in 2 hours or less. Eliminate the stress of navigating the busy city roads and travel in comfort with GOGO Charters! Our team is ready to take your call at (212) 356-0174.
Easily Book Hotel & Airport Transportation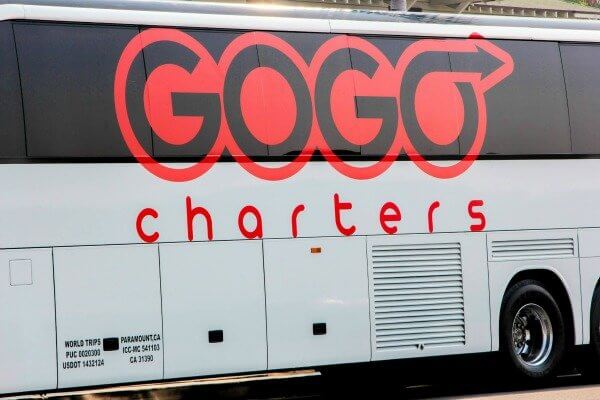 New York City's congested streets make it difficult for hotels to offer their own shuttles to and from airports. Calling a taxi or rideshare service when you're traveling with a large group can also complicate your transportation plans. That's why we're here to transport your group to and from your hotel during your stay in the Big Apple! Instead of splitting up your group, your driver will pick you up right at your airport and take you to your hotel, whether you're flying into JFK, LaGuardia, or Newark. Call us at (212) 356-0174 any time to book your shuttle.
Bus Selections in New York City
At GOGO Charters, we only charter comfortable, modern coaches that are up-to-date on all modern safety standards and outfitted with premium amenities. Ride comfortably with reclining seats, TV monitors, DVD players, restrooms, air conditioning, and more. We can also accommodate passengers who need to stay connected with WiFi and power outlets, both available at no additional cost.
If you need to transport a large group into the city, we'll pair you with a full-sized motorcoach for your travels. These buses offer an on-board restroom (available upon request) in addition to the great amenities listed above. Alternatively, you can also choose to rent either one minibus or a series of minibuses to help your group easily navigate through NYC's compact streets.
No matter what bus you choose, we'll also match your group with an experienced driver who will safely and efficiently shuttle your group through New York City for the duration of your trip. Leave the driving to us so you can enjoy the best of NYC!
Rent Wedding Transportation for Your Guests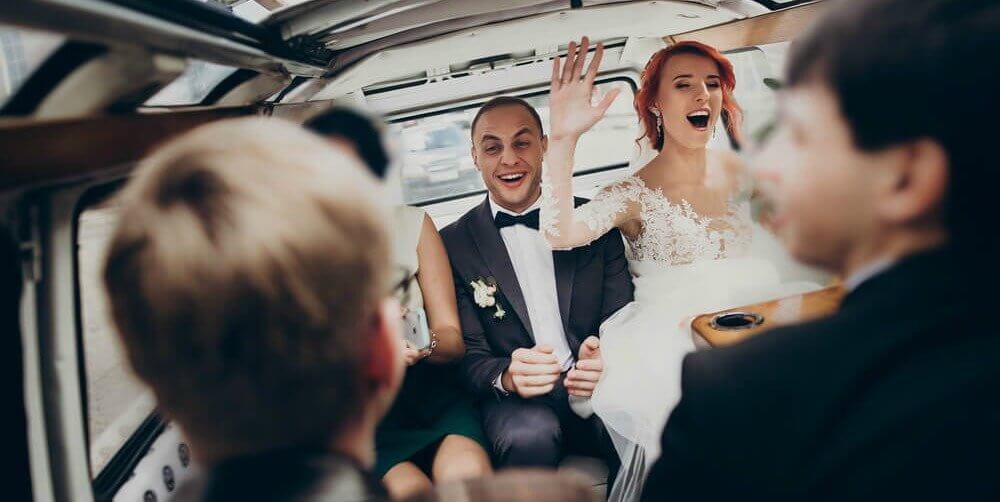 Have a lot of out of town guests coming to your NYC wedding? Arrange for a coach to transport wedding guests to NYC and help them save on airline tickets. On the day of your wedding, get friends and family to your wedding safely and on time with wedding shuttle bus rentals. Your dedicated driver will take guests from a charming hotel like Renaissance 57 in Midtown to your venue such as The Foundry on Long Island.
Meanwhile, you and your wedding party can pull up to the reception in a luxury party bus. We rent 14, 20, and 28-passenger buses so you can celebrate with your bridesmaids, groomsmen, and your new husband or wife as you travel to your party. Whatever your NYC wedding transportation needs may be, count on us to keep guests moving between venues with absolute ease, allowing you to rest and focus on enjoying your wedding.
Host a Bachelor or Bachelorette Party in NYC
Head out for your last hurrah in NYC with a professional designated driver by your side! GOGO Charters will find an experienced driver you can count on to safely transport your group throughout the Big Apple. Put together a list of your favorite venues, and we'll make sure you arrive safely to each one for an unforgettable night out with your wedding party. When the night's wrapping up, your driver will ensure that everyone returns to your hotel safe and sound for a night's rest before your big day.
Ride down to Lips for one of the city's best drag shows, then keep the party going with rooftop dancing at Le Bain. Or, plan a party at Chelsea Piers and try your hand at rock climbing, basketball, boxing, golf, and more. After getting cleaned up, ask your driver to take you to the Carnegie Club for cocktails and cigars. No matter what's on your itinerary, you'll be able to count on your driver to pick you up and take you home once the night has wrapped up.
Attend & Exhibit at Corporate Events
Each year, business professionals gather in NYC for some of the most extravagant corporate events in North America. Travel by motorcoach to trade shows like the New York Business Expo, TechCrunch Disrupt, and the World Business Forum. You can also use private minibuses to efficiently shuttle attendees to and from the event venue. Work with our trusted partners to wrap buses with your company's logo for the ultimate advertising opportunity at industry events. Whatever your transportation needs may be, you can be sure that employees, VIPs, and event attendees will love your private, exclusive shuttle service.
If you're planning a day away from the office, let us provide a minibus to take your group on a tour of New York Harbour or out for a day of team-building at 48NYC. Travel as a unit on a private minibus while a professional driver seamlessly navigates you to your NYC destination.
If you're expecting out-of-town clients for a business meeting, call us to arrange an airport transfer. Whether they're flying into JFK, LaGuardia, or Newark, a professional driver will be waiting at the airport to quickly and efficiently transport them to their hotel, a nearby restaurant, or your event venue.
Enjoy the City's Best Sporting Events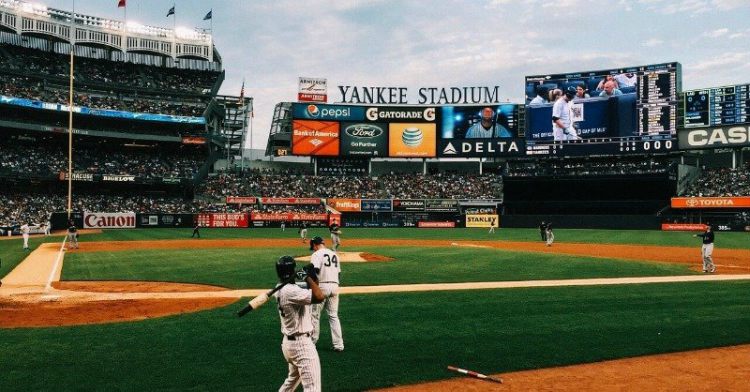 Your trip won't be complete without experiencing an NYC sporting event! Catch a Mets game at Citi Field, a Knicks game at Madison Square Garden, or a Jets game at MetLife Stadium. Make it an all-day event by tailgating with your closest friends and family. On your private bus, you'll have plenty of room to store coolers full of snacks and drinks as well as other essential tailgating gear.
If you're a New York team in need of transportation, we'll put together a fleet just for you. Safely accommodate all of your players, staff members, and coaches, with plenty of storage space to spare for equipment and luggage. With us, you'll always ride in comfort to games, tournaments, offsite practices, and more. .
Some of the country's biggest athletic events also take place in NYC. If you're planning a group trip to see one for yourself, let us help you coordinate group transportation to events such as the U.S. Open in late August and the New York City Marathon in early November. Let us handle navigation, driving, and parking while you sit back and enjoy the ride to NYC!
Explore with Field Trips & Campus Tours
Plan your next New York City field trip with the help of GOGO Charters! Instead of relying on an old, uncomfortable school bus or making your group split up to take public transportation, book a modern, clean coach from us for comfortable travels for your students. You can tour the city's top museums and other educational destinations with ease with a professional driver at the wheel.
Traveling with high-school students? Tour the campuses of New York's top universities including Barnard College, Juilliard, and New York University. Current students and faculty can reserve buses to safely travel to educational events, rallies, volunteer opportunities, and sporting events.
Do you and your classmates need bus services for prom or graduation? The coaches we charter are modern and outfitted with amenities such as WiFi, power outlets, air conditioning, a restroom, and more to make for a comfortable trip to your upcoming school events. Trust us to safely transport classmates to every extracurricular event in New York City.
Explore the Best of the Boroughs in NYC
During your NYC trip, take a hop-on hop-off bus tour or a weekend tour through each borough to see the best of NYC. You can travel through Manhattan, Brooklyn, the Bronx, Queens, and Staten Island with your own private transportation from GOGO Charters. Enjoy a comfortable, private bus and personalized transportation from a professional driver as you're transported to every stop on your New York itinerary.
Manhattan
As the heart of the Big Apple, Manhattan is the most densely populated borough in New York City and is home to some of the most popular attractions for both tourists and locals. The borough's major attractions are spread out across many trendy and bustling neighborhoods like SoHo, Tribeca, Greenwich Village, and beyond. Rent a minibus with GOGO Charters to explore the best of Manhattan with a large group of students, friends, family, or colleagues. From the expansive Central Park and its encompassing attractions to visiting the famed Empire State Building in Midtown, GOGO Charters has you covered for every stop in your Manhattan trip.
Staten Island
Situated directly across the New York Harbor from Manhattan, Staten Island is known as a majorly suburban borough. Unlike the other four boroughs, Staten Island isn't connected to the New York City subway system. This leaves fewer travel options for groups needing to get to the City or other boroughs. The Staten Island Ferry is a popular attraction and free method of transportation over to Manhattan, but is inefficient for groups traveling with luggage or equipment for various types of events. If you'll be traveling around Staten Island for group trips to locations like the Snug Harbor Cultural Center or the Staten Island Zoo, you can rely on GOGO Charters for all your transportation needs.
Brooklyn
Nestled between Manhattan and Queens, Brooklyn is the most populated borough in New York City, making it a cultural hub and popular destination for tourists and locals alike. Whether you're planning an art crawl through DUMBO's up-and-coming galleries or a fun-filled day at Coney Island, Brooklyn has something in store for everyone. For an all-encompassing tour of Brooklyn's highlights, we recommend starting your day at the Brooklyn Botanic Garden, for a leisurely walk through the garden's 220 cherry blossom trees. Afterwards, your personal driver can drop everyone off along Atlantic Avenue for a shopping spree in the local boutiques and markets before grabbing a bite to eat in Williamsburg. From there, tailor your afternoon destinations to your group's interests: history buffs would appreciate the architecture and antiquity of Green-Wood Cemetery, while a younger, more lively group may prefer a tour of the Brooklyn Children's Museum or the New York Aquarium.
The Bronx
At the northern end of the city lies the Bronx, one of the city's most recognizable boroughs. While many flock here to cheer on the Yankees on their home turf, this mainland borough is home to many sites of cultural interest. Start your tour at the Bronx Zoo, the largest urban zoo in the country. After your group has had its fill of exotic wildlife, make sure to stop by the Edgar Allan Poe Cottage— a museum constructed within the poet's last home— and the New york Botanic Garden's vast array of plant life, from the greenhouse rainforest exhibit to trees as old as the city itself. After a long day of sightseeing, make sure your group has plenty of time to unwind at Wave Hill Public Gardens and watch the sunset over the Hudson River. When you book through GOGO Charters, you can rest assured that your group will not miss a single item on your schedule. Leave the transportation to the professionals, and you're guaranteed a stress-free day of exploring the Bronx.
Queens
Once you've finished your tour of Manhattan's iconic landmarks, take a step back and enjoy a simpler NYC experience across the river in Queens. Gantry Plaza State Park offers a stunning view of Manhattan without all of the hustle and bustle. If you've been searching for the perfect spot for a beautiful landscape pic, this is where you'll find it! Queens is also home to some of New York City's most diverse dining options, thanks to a diverse population of individuals from around the world. Try some Tibetan, Greek, Egyptian, Colombian, or Japanese food that you won't find anywhere else (except, of course, in those actual countries). Put your itinerary together, and GOGO Charters will make sure you're transported to every stop with absolute ease!
Rock Out at NYC Music Festivals
Public transportation in New York City is congested, and music festivals only make things worse. Skip the chaos by taking a shuttle to and from the festival venue! Your driver will drop you off at the Governor's Ball, the Brooklyn Hip Hop Festival, Panorama, and any other festival you're attending this year. With a private bus, you can save money on airfare and travel on your own schedule. Leave the driving to us while you enjoy all of NYC's best upcoming music festivals!
Remember September 11th at Ground Zero
While you're in the city, visit the incredible memorial that honors those who were lost in the September 11, 2001 attacks on the World Trade Center. We'll take you to see the reflection pools and waterfalls in the towers' place, the firefighter memorial wall, and the museum. Your group will never forget the things they see and learn at this historic site.
Celebrate the Holidays in the Big City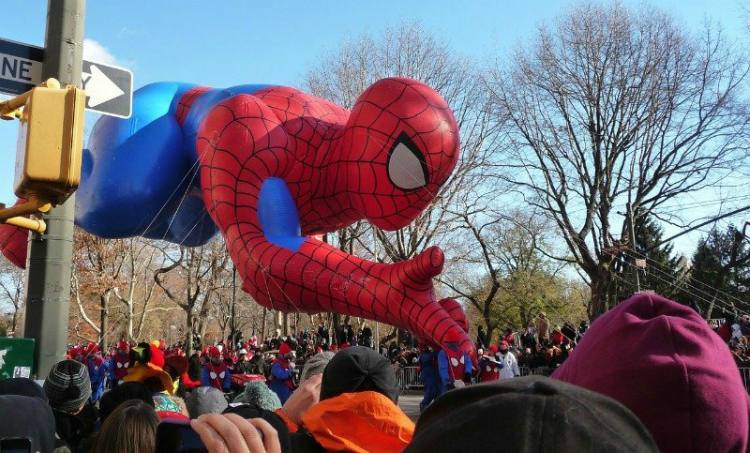 The Big Apple is unrivaled for holiday celebrations. Whether you're headed to see the 4th of July Nathan's Hot Dog Eating Contest or the Macy's Thanksgiving Day Parade in November, we'll make sure you're paired with the best transportation for your group.
As a place where cultures blend and collaborate, NYC celebrates holidays from around the world as well. Your group can experience the Chinese New Year festival, the Greek Independence Day Parade, Bastille Day, and more without leaving the country.
No matter what holiday celebration brings you to New York City, let us handle the transportation for your group of family and friends. Put together an itinerary of what you'd like to see and leave the driving to us!
Set a Trend at New York Fashion Week
Each year, the Mercedes-Benz Fashion Week stops in New York to show off the hottest trends and up and coming designers from around the world. Shuttle your group to the show sites, snap photos of what attendees are wearing, and visit shops of your favorite New York designers with the help of a personal bus rental from GOGO Charters!
Though most of the events are invite-only, fashion experts around the city host public parties, workshops, and fashion shows you can attend. Don't forget to stop by Mood to get your own designer fabrics!
Show Your Pride for Pride Month
In June, the LGBTQ community and supporters gather for Pride Month. We'll help you organize a tour of the city and take you to events like the Pride Kickoff Rally, PrideFest, and Pride March. As the place where one of history's biggest demonstrations for homosexual rights took place in 1969, NYC now leads one of the biggest celebrations for the cause. Take part in the action and reserve your motorcoach today!
Arrive at Comic-Con in Style
You and your friends have found the costumes you're going to wear to New York Comic-Con, but how are you getting there? Let us pair you with a bus that will get you there safely and on time so you can soak in all of the exhibits and events. Let us know where you'd like to go and when you'd like to get there, and a professional driver will shuttle your group throughout NYC with ease. At the end of each day, we can take you sightseeing, bar-hopping, or back to your hotel for some much needed-sleep.
Take on Broadway With Your Own Charter Bus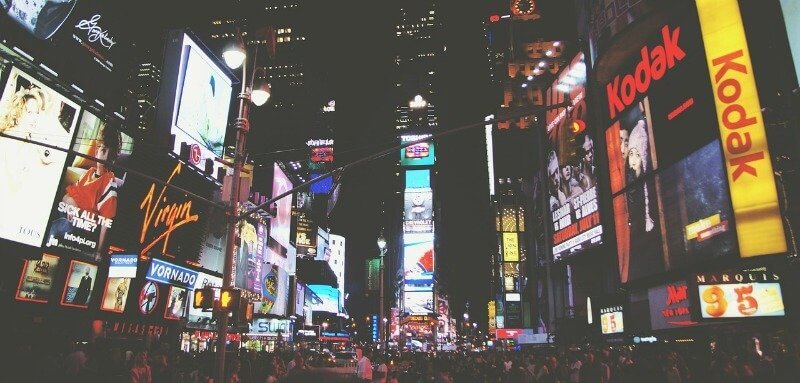 What's New York City without Broadway? During your stay, your personal bus driver will take you to and from theatres to watch performances from the world's most talented stage actors. See your favorite classic shows like Cats and Chicago, and experience newer works like Hamilton and Book of Mormon.
After the show, ride to famous Broadway sites like Shubert Alley, Sardi's, the Brill Building, and the Edison Hotel.
See Locations From Your Favorite TV Shows & Movies
New York City is a mecca for famous TV and movie sites. Get a sandwich at Katz's Delicatessen where Meg Ryan and Billy Crystal ate in When Harry Met Sally, or grab a slice of pizza at Joe's Pizza Downtown where Peter Parker worked before becoming a superhero in Spiderman.
TV shows like The Sopranos, Gossip Girl, and Sex and the City,which take place in NYC, feature tons of local spots for you to tour. Use our services to find a luxury coach and driver for your tour!
Attend the Tribeca Film Festival
The Tribeca Film Festival brings directors, producers, actors, and film enthusiasts from all over the world to New York City. With multiple venues across the city, traveling to screenings and events as a group can be difficult without proper transportation.
GOGO Charters can match your group with the perfect charter bus and your own dedicated driver for your trip! After each day's events, we can take you to dinner, to see NYC's famous landmarks, to your hotel, or to anywhere else you'd like to go in the city.
Take a Weekend Trip
Day trips in and around New York City are easier than ever with a tour bus. Easily explore outside cities like Philadelphia, Boston, Washington D.C., Albany, and Atlantic City with your personal charter bus by your side! We'll stick to your pre-determined schedule for an easy and stress-free day trip from beginning to end. Book a coach with GOGO Charters and make your trip unforgettable!
How Much Does a Charter Bus Cost in NYC?
Several factors will influence the price of your rental. Your bus reservation specialist will look at your trip's distance, the number of people in your group, what type of bus you will need, and more.
For group trips, chartering a bus is often more cost-effective than flying or carpooling. While flying from NYC to Albany could cost more than $250 per person, a group of 55 would likely pay closer to $1,276 total. That's less than $25 per person! Take a look at our pricing guide for details on how the cost of a charter bus is determined.
Choose a Reliable NYC Bus Rental Company
GOGO Charters offers unparalleled customer support, ensuring that your trip will be safe, comfortable, and efficient. Take a quick look at the buses we offer and let us help you find the one that's perfect for you! Call us today at (212) 356-0174. We're available 24/7 and always happy to help.
Rent your charter bus now:
(212) 356-0174
You may have seen us featured in: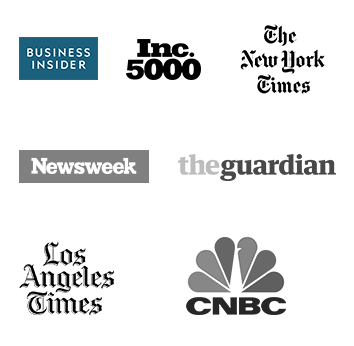 Calculate Rates
from New York, New York
Last Minute
Prices
Roundtrip

From: New York,NY

To: Albany,NY

Roundtrip

From: New York,NY

To: Atlanta,GA

Roundtrip

From: New York,NY

To: Boston,MA

Roundtrip

From: New York,NY

To: Chicago,IL

Roundtrip

From: New York,NY

To: Orlando,FL

Roundtrip

From: New York,NY

To: Philadelphia,PA
Gogo Charters New York

16 E 40th St 8th Fl, New York, NY 10016, USA

(212) 356-0174
More About Group Travel in New York
Helpful Bus
Rental Resources
Latest
Blog Posts