Reserve a Wedding Shuttle Bus in NYC
Weddings in New York can be complicated. Even if you and your partner can navigate the subway in your sleep, that doesn't mean your friends, parents, and college roommates can. And what if you're hosting your rehearsal dinner near your home in Queens but you're getting married in Manhattan? How are you going to get your aunt from her hotel in New Jersey to your engagement shower in Brooklyn?
GOGO Charters can help. Our reservation specialists will find a modern charter bus with plush seats and air-conditioning to take your guests to every event you've planned for your wedding weekend. Just let us know which destinations you need to reach and how many people you've invited, and we'll find the right bus for you.
CALL (212) 356-0174 FOR WEDDING BUSES IN NEW YORK CITY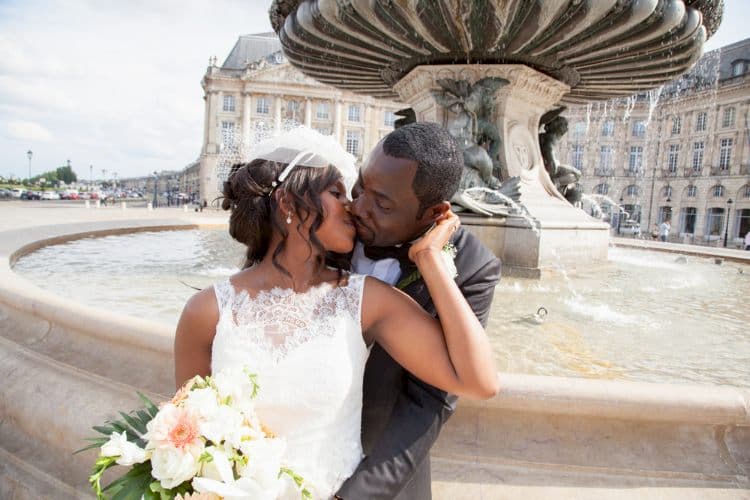 Enjoy Modern, Comfortable Shuttle Buses
GOGO Charters has access to a variety of vehicles, from 56-person motorcoaches that can carry everyone you've invited to your wedding to compact, efficient minibuses that hold just your wedding party. Unlike the subway or a rideshare, the buses in our network are guaranteed to have climate control and often come with features like extra legroom and reclining seats. You can even request free WiFi so your person-of-honor can stay in touch with the florist and caterer while riding to the venue.
Style Your Bus to Fit Your Wedding
You want all of the details to be perfect on your wedding day. We get it. When you book through GOGO Charters, you can request a bus with an all-white or all-black exterior to create an elegant, uniform look. You can even add a wrap to your bus (though you'll have to find a third-party company to do the actual wrapping).
If you'd like to decorate the inside of the bus with streamers, balloons, or photos, just let your reservation specialist know so we can prepare your driver ahead of time. You can even use the auxiliary port and sound system to put on a customized pre-wedding playlist.
Transport Family and Friends into NYC
The New York City area has three airports, but each presents its own set of difficulties for out-of-town wedding guests. John F. Kennedy International Airport connects to the subway but lies a long way from Manhattan. LaGuardia Airport is much closer but doesn't connect to the subway directly, and Newark Airport requires new arrivals to navigate the NJ Transit Train as well as the subway.
If you don't think your guests are up to spending an hour or two on multiple trains after they land, hire a charter bus to pick them up from the airport. Their driver will be waiting in a designated pick-up location and can even help them load their luggage. All your wedding guests have to do is climb aboard, lean back in a reclining seat, and scroll through their iPads until they reach their hotel.
Shuttle Guests Between NYC Wedding Venues
Holding your celebration in multiple locations? You don't want your guests to get lost on the way from the New York Botanical Garden to the Midtown Loft and Terrace, and you definitely don't want guests to drive back to their hotel after enjoying a few drinks. When you rent a charter bus from GOGO Charters, your guests will have safe, guaranteed transportation provided by a professional driver.
You shouldn't have to spend your wedding day answering frantic texts because one of your friends is wandering around a subway station, circling the block to find parking, or waiting on a rideshare back at the hotel. Rent a charter bus or minibus so you have a shuttle that will run on your schedule, serve only your guests, and keep everyone safe and together throughout your celebration.
Travel to Any Wedding Event with Ease
Weddings aren't just about the ceremony and reception. GOGO Charters can also provide transportation to any other events you have planned, like an engagement shower, rehearsal dinner, bachelor/ette party, or morning-after brunch. Your group can rely on a professional DD who has experience navigating New York's roads. While you're on the bus, you can also take advantage of optional amenities like free WiFi, reclining seats, and TVs with DVD players.
Book Your New York Wedding Shuttle
You have a lot to plan for your wedding. Give GOGO Charters a call, and you can cross transportation off the list. Our reservation specialists are available 24/7 to help you find a bus that meets all of your needs. Once you have your headcount and itinerary, contact us at 212-356-0174, tell us what you're looking for to make your wedding-day transportation perfect, and let us take care of the rest.
Rent your charter bus now:
(212) 356-0174
You may have seen us featured in: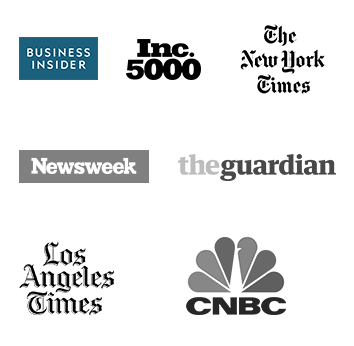 Gogo Charters New York

New York, NY 10016, USA

(212) 356-0174
More About Group Travel in New York
Helpful Bus
Rental Resources
Latest
Blog Posts