Here are just a few of the companies we've worked with: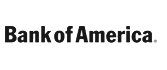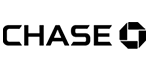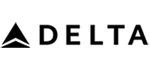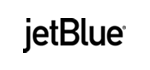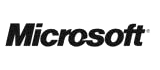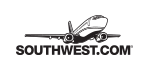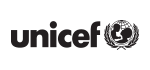 Brooklyn Minibus & Charter Bus Rental
Let GOGO Charters be your company of choice for charter bus rentals in Brooklyn and everywhere else in New York City. With access to the largest selection of charter buses in the area and 24/7 customer service, you can count on us to handle all your transportation needs.
We have access to the largest selection of buses, ranging from 18-passenger minibuses all the way to full-sized motor coaches that carry up to 56 people. Ride with premium amenities available upon request, such as WiFi, power outlets, TVs, DVD players, panoramic windows, and more.
CALL (718) 255-5820 FOR CHARTER BUSES IN BROOKLYN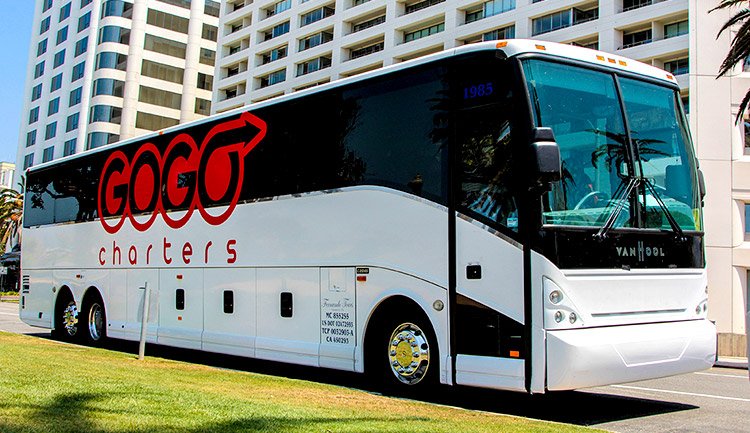 Located on the edge of the Hudson River, Brooklyn has a lot of great attractions to tour and should be included on any tourist's itinerary. The hustle and bustle of this modern metropolis are paired with some of the best food and most interesting landmarks available on the East Coast.
Groups and tourists visiting Brooklyn and other New York City boroughs may have a difficult time navigating through the hectic streets and confusing public transportation routes. Renting a bus through GOGO Charters gives groups the freedom to plan their own day without the hassle of traveling on their own. Plan your very own itinerary with a hop-on-hop-off tour and enjoy service from a driver that works on your time.
Just like the city that never sleeps, we're available 24/7 to help match you with the perfect bus. We're experts at last minute bookings and can often provide a quote in as little as two hours.
Not sure what kind of bus you need? Read our complete guide to choosing the best bus type and call us at 1-855-826-6770 for a free, personalized quote!
Say "I Do" in Brooklyn
Planning a dreamy wedding in Brooklyn? At GOGO Charters, we know how stressful putting together all the details is, which is why we are here to handle all your wedding transportation needs. Arrange for a bus to transport guests from their hotel to your wedding at a venue like the Brooklyn Winery to ensure guests arrive on time without the hassles of navigating on their own. We offer a variety of wedding buses and can find the perfect bus for any group size.
Cheer for Your Team in Brooklyn with a Charter Bus
As home to some of the most famous athletes, Brooklyn has an active sports scene that many fans love. No matter if you cheer for the Brooklyn Nets or the New York Islanders, GOGO Charters is here to help get you to Barclays Center and more game-day destinations! Athletes, coaches, teams of all skill levels, and fans depend on us to get to their next match or tailgate!
Transportation for all Corporate Events in Brooklyn
Heading to the Brooklyn EXPO Center for a corporate event or convention? Let GOGO Charters handle all your transportation needs! With services in over 300 cities, we're experts at getting you out of the office and on the road. Plus, with WiFi, power outlets, TVs, and much more, you and your coworkers will be able to stay connected the whole ride through without missing a beat.
Must-See Destinations in Brooklyn
Coney Island
Immerse yourself in a part of history by visiting Coney Island. This amusement park has been an iconic part of the New York experience since the 1800s. This historic area is famous for its sightseeing and delicious food nestled among charming neighborhoods and beaches. Coney Island hot dogs, or Coneys, are still eaten at Coney Island and chain restaurants all over the world. After all, Coney Island is where the first hot dog was invented.
Brooklyn Bridge
This world-famous cable-stayed suspension bridge is the oldest in the United States and has been featured in countless television shows and films. Today, the bridge is lit at night to highlight its architectural design, and has become a favorite landmark for both visitors and inhabitants of New York.
Staten Island Ferry
The Staten Island Ferry is considered one of the best ways to see New York City. The 5.2 mile journey between Manhattan and Staten Island offers breathtaking views of the city that will please any photographer and tourist. The ferry is available 24 hours a day, 365 days a year, so there is ample opportunity to take advantage of the trip. The ferry is also free of charge, making it one of the best bets for tourists and locals alike.
New York Harbor
The New York Harbor is one of the largest natural harbors in the world. Located at the mouth of the Hudson River, The Harbor is a sight to see. Home to the Statue of Liberty and Ellis Island, this waterway is steeped in history. The massive influx of 12 million immigrants to the United States between 1892 to 1954 shows the impact the harbor has had on the United States. From the days of immigrants setting foot on American shores for the first time to today's cruise ships, tourist excursion boats, and commercial shipping vessels, New York Harbor is one of the busiest and most interesting ports in the United States.
Cuisine
There's nothing like Brooklyn's food scene. The mouth-watering options from every corner of the globe are available, and fans of New York pizza will not be disappointed. Some of the greatest Jewish delis are here, offering pastrami on rye sandwiches that will leave you yearning for more. Every neighborhood has cuisine related to a different part of the world, so depending on your particular interests, you can choose which one suits your palate best. Some well-loved dishes are associated with New York, such as Eggs Benedict, Lobster Newburg, and the black and white cookie. Whatever you're craving, there are so many kinds of cuisine available in Brooklyn that even the most picky eater will be thrilled.
Day Trips: People who visit Brooklyn often take day trips to the Bronx, Queens, Albany, Jersey City, Philadelphia, and Washington D.C.
Choose the Best Bus Rental Company in Brooklyn
If you're looking to experience one of the most diverse and quintessentially American cities in the country, reserving a bus through GOGO Charters is a great way for your group to fully enjoy all Brooklyn has to offers. With over 5 million miles logged, 0 accidents, and 1 million happy customers, you know you can trust us to help you get to your next wedding, corporate, sports outing, or other private event in Brooklyn.
Let GOGO Charters help you make your visit a memorable one with a coach or minibus. Call us today at 1-855-826-6770 to speak to a reservation specialist today.
Rent your charter bus now:
(718) 255-5820
You may have seen us featured in: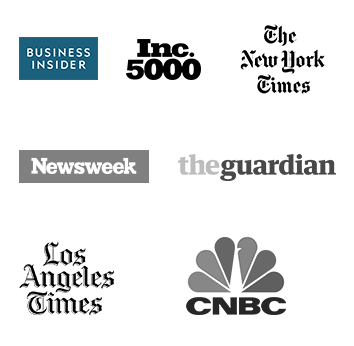 Calculate Rates
from Brooklyn, New York
Example Prices
Roundtrip

From: Brooklyn,NY

To: Boston,MA

Roundtrip

From: Brooklyn,NY

To: Buffalo,NY

Roundtrip

From: Brooklyn,NY

To: Columbus,OH

Roundtrip

From: Brooklyn,NY

To: Pittsburgh,PA

Roundtrip

From: Brooklyn,NY

To: Washington DC,DC
Helpful Bus
Rental Resources
Latest
Blog Posts