Here are just a few of the companies we've worked with: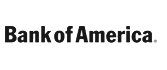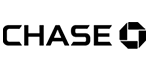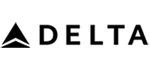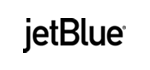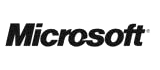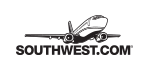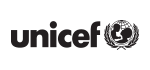 Los Angeles Minibus & Charter Bus Rentals
Looking to simplify your group transportation in Los Angeles? Your search ends here.
GOGO Charters is equipped with all the tools you need when it comes to taking on the second largest metropolitan area in the United States. We bring to the table years of experience providing reliable charter bus services throughout LA, as well as a vast network of professional drivers and top-of-the-line motorcoaches. Count on us to be your event transportation service provider, and see for yourself how our customer care and quality service can make your next Los Angeles trip that much more enjoyable.
CALL (323) 373-3085 FOR CHARTER BUSES IN LOS ANGELES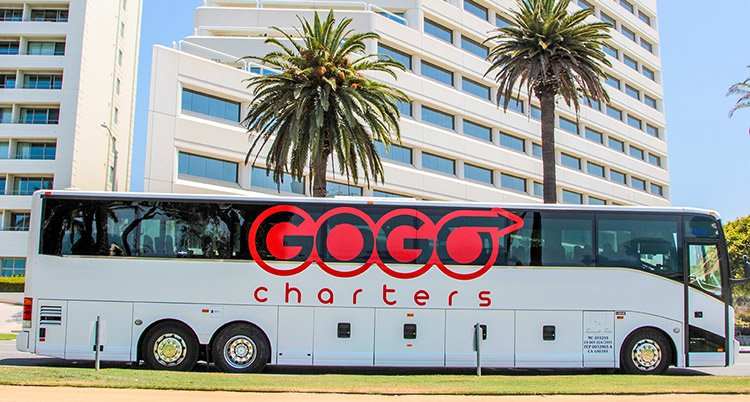 Bus Options for Groups of All Sizes
When you reserve your transportation through GOGO Charters, all aspects of your ride are completely customizable. From the size of the vehicle to the available amenities, we're dedicated to finding the perfect fit for you and your passengers.
Searching for something quick and compact? Look no further. From zippy one-way trips across town to ongoing shuttle services throughout the duration of your next event, GOGO Charters has access to a wide variety of minibuses to suit any and every local get-together. Don't let their size deceive you, though. While their condensed frame allows for easy traversal of LA's notorious traffic, the 18-passenger, 25-passenger, and even 35-passenger minibuses in our network have enough interior space and amenity options to keep everyone comfortable and relaxed along the journey.
Are you in for the long haul? No worries. Our network of full-sized charter buses come standard with luggage bays, overhead storage compartments, and plenty of elbow room for up to 56 passengers, making them the ideal vehicle for long-distance travels. Throw in entertainment-minded amenities like televisions with DVD players, auxiliary ports, onboard WiFi, and power outlets, and the ride to even the most far-flung destinations —like, say, Las Vegas—will fly by.
Corporate Events in and Around Los Angeles
At GOGO Charters, we understand the importance of punctuality, especially in Los Angeles' fast-paced corporate sphere. We also understand that no one should have to sacrifice comfort for the sake of professionalism and polish, which is why we aim to give your passengers the best of both worlds with our corporate transportation services.
First things first: the experienced professionals on our roster of drivers are dedicated to making every trip run as smoothly as possible. That's why they will plan to arrive at least 15 minutes early to every destination and will stay in constant contact, should any complications arise. With the stress of making it to each meeting lifted from your clients', employees' and partners' shoulders, they'll be able to kick back and relax in a motorcoach tailored to their needs and desires.

Simplified Airport Shuttles
Seamlessly whisk clients from LAX to your headquarters, saving them the time, effort, and expense of finding and driving an impersonal rental car through the city. They won't even have to sweat the storage space! Even the most compact of minibuses have roomy compartments for your passengers' luggage, briefcases, or other personal belongings, keeping the aisleways clutter-free and your passengers comfortable.
For your convenience, we've compiled a list of the most popular stops for our LA corporate clients, including convention centers, restaurants, and hotels:
Streamline Your Los Angeles Wedding
Is there anything quite as glamorous and romantic as a Los Angeles wedding? We don't think so. From intimate beachside receptions in Santa Monica to show-stopping Taglyan Complex ceremonies that could give Hollywood productions a run for their money, LA is home to countless venues to fit any style, aesthetic, or vibe you have in mind.
No matter where you're getting hitched, we know your wedding will be unique and one-of-a-kind. So should your transportation plan! That's why GOGO Charters offers a variety of custom wedding travel services to streamline every part of the process, from the first wedding shower until the last guest leaves the dance floor. Decorate your ride with streamers, lights, and mood-boosting music, and we'll set you up with an elegant all-black or all-white fleet—whatever best suits your wedding theme!

Reliable Bachelor & Bachelorette Party Transportation
While you're in LA, why not plan a night on the town your lucky bachelor or bachelorette will never forget? The party doesn't have to stop between stops when you book a motorcoach that allows alcohol on board. So go ahead; have another glass of champagne, guilt-free. With a professional, designated driver behind the wheel, you won't have to worry about any of your party missing out on the fun!
Can't decide on a venue? Here are just a handful of the finest LA wedding destinations we've serviced for our clients:
Transportation to Any and Every LA Sporting Event
There's no shortage of culture and entertainment in Los Angeles, and the sports scene is no exception. From easy, breezy team transportation to corralling even the rowdiest of fans and keeping them entertained in transit, we'll simplify travel to your next LA sporting event without breaking a sweat.
Secure Your Team's Ride to Victory
It's almost game time. Your team is ready—they've practiced hard all season, of course they're ready—and you know they're on the way to success. Equipment: packed. Game face: on. Transportation: covered. At least, it will be when you reserve through GOGO Charters.
We've serviced all types of sports transportation throughout Los Angeles and beyond, from little league baseball teams to the NFL and anything in between. With professional drivers that know all the ins and outs of LA, spacious luggage bays to securely stow all your gear, and plenty of amenity options to keep your team and coaches entertained along the way, renting a private motorcoach for your next game is a no-brainer. Rather than piling into a cramped rideshare or old school bus, let everyone stretch out in a comfy, reclining seat, or even hype up with an inspirational video playing on the flatscreen televisions. We're dedicated to keeping your LA sports team comfortable and refreshed, whether it's on a quick trip to an offsite practice or a long haul to the championships.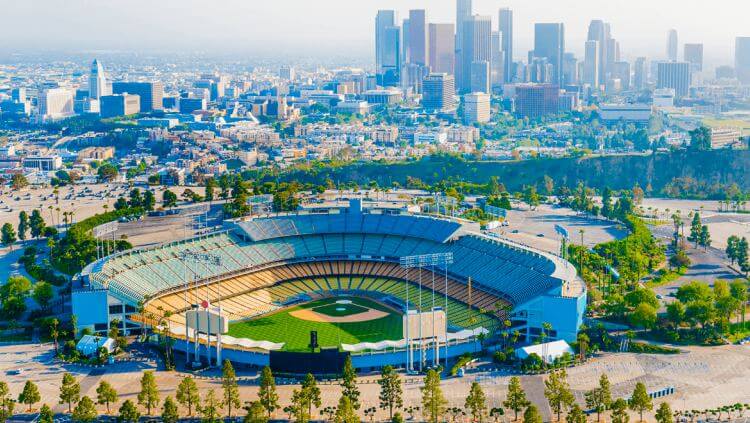 Need help finding your stadium? Don't worry. Below is a list of some of our most-visited LA sports venues, so you can make any reservations and accommodations before you embark on your game day escapades:
Safe and Reliable School Outings
We've provided top-notch transportation for educators and students of all ages, from minibus shuttles circuiting esteemed academic conferences to a fleet of charter buses for spring break trips to San Diego. No matter where your educational endeavours take you, GOGO Charters is here with a 24-hour customer service hotline and the know-how to make your next LA field trip amazing for both students and staff.
Field Trip Transportation around Los Angeles
When it comes to your students' comfort, don't leave them in the hands of an outdated, traditional school bus. Rather than riding three-to-a-seat, cramped and jostled around in hard pleather seats, grant your students the comfort that a private charter bus can provide! Your little passengers can take advantage of TVs playing educational videos about the solar system en route to the Griffith Observatory, personal reading lights and WiFi for on-the-road homework assignments, and overhead storage bins for even the bulkiest of backpacks.
We at GOGO Charters take great pride in our roster of reputable and experienced drivers. Each one must pass a series of rigorous performance exams, background checks, and inspection briefings before taking the wheel. That means you can trust these trained professionals to handle all the travel logistics for your next field trip, with your students' safety being their top priority.

Stress-Free University Travel
While campuses such as UCLA and USC offer extremely limited parking—even for current students and staff—your campus tour should go off without a hitch when you book the ride through GOGO Charters. Plan to have your driver drop off your aspiring academics at the admissions office, and they will find adequate, bus-friendly parking while your group explores the campus. All you'll have to worry about is making it to your designated meet-up point on time! Don't let your peak into LA college life end there, though; to give your students a better understanding of the area's culture by grabbing lunch at local eateries like Chichen Itza on the outskirts of the USC campus or Gushi near UCLA. With a private driver on your side, your students have the freedom to truly immerse themselves in LA university life!
Private Transportation for Any Occasion
Take a Weekend Trip
Itching for a day—or two, or three—away from the city? Lucky for you, we've got the experts and motorcoaches to take you anywhere in SoCal, throughout the Southwest, or, well, anywhere! From snapping a selfie with the Pier 39 sea lions and working your glutes on the San Francisco hills, to basking on the less crowded, significantly quieter Santa Barbara beaches, GOGO Charters is here with plenty of amenities to keep everybody comfy on your journey. Even if you and your fellow adventurers decide to make some last-minute adjustments to your weekend plans, our reservation specialists will work around the clock to make sure everything runs smoothly.
Explore LA Nightlife
Unsurprisingly, Los Angeles has some of the best bars, clubs, and party scenes in the US. Have you ever dreamed of living it up like a movie star, if only for one night? Now's your chance! Rent a private party shuttle through GOGO Charters, and your band of merrymakers is guaranteed a private chauffeur for your night out on the town. Instead of stressing about the traffic between clubs and lounges, or making someone forgo the libations and be the designated driver, keep the party rolling—even on the road—with an alcohol-friendly minibus shuttle decked out with auxiliary ports and a PA system for an impromptu karaoke competition.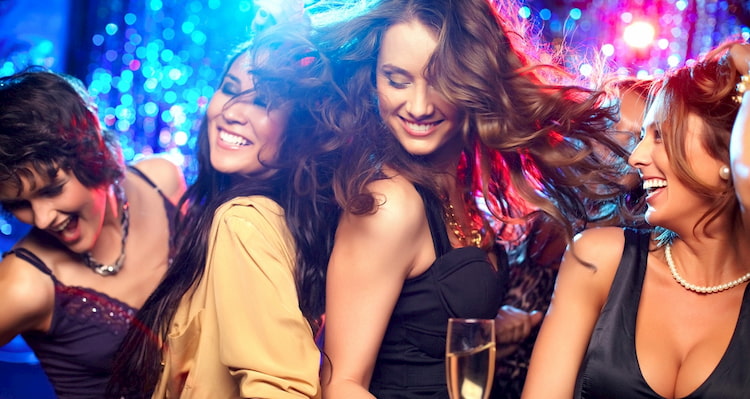 See the Sights of Los Angeles
Appeasing everyone in your LA sightseeing group can be a challenge, but letting everyone have a say in what goes on the itinerary can help keep the bickering at bay. Have every passenger in your group choose one must-see attraction they can't leave Los Angeles without visiting, and add it to your itinerary. That way, everyone has at least one big attraction they can anticipate, and any other stops along the way can be the cherry on top. Be sure to prioritize stops that overlap, and don't be afraid to explore the lesser-known stops that make the list; you'll be surprised about what Los Angeles has in store!
Of course, catering to a wide range of tastes and preferences means you'll need to get creative. Most city sightseeing tours require visitors to stick to their strict, predetermined schedule and very well may include attractions that don't pique your tour group's interests. Ditch the stuffy, cookie-cutter guided tour and craft a hop-on-hop-off shuttle service through GOGO Charters! That way, your group can visit every attraction on their must-see list, all at a pace that best suits their style. From relaxed park tours across the Eastside to fast-paced studio-hopping around Hollywood, we'll be there with a climate-controlled cabin, ready to whisk you away to your next destination.
Blanking on sightseeing ideas? We recommend paying a visit to these iconic LA attractions:
Explore Los Angeles' Best Neighborhoods
One of the most common questions we get is something along the lines of "Where should I go once we get there?" Unfortunately, the answer may seem unsatisfying: it depends.
With nearly 500 square miles of city to explore, many visitors find it more realistic to pick the neighborhoods and attractions that best suit their tastes and what they hope to get out of the trip. Not sure which place will strike your fancy? We've put together this handy dandy Los Angeles neighborhood guide, just for you!

Hollywood
Did you really think we'd let you miss out on this iconic Los Angeles neighborhood? Think again. We recommend this neighborhood to all out-of-towners, especially those seeking all the glitz and glamour normally associated with LA. Believe us, this place has enough to spare.
From scavenger hunts along the Hollywood Walk of Fame, to a day of action and adventure at Universal Studios Hollywood, to the search for the perfect spot to snag a photo of the Hollywood sign—we personally prefer the hilltop views from Sunset Ranch—there's no storage of attractions and sights for first-time visitors.
Venice
Sure, we've all heard of this neighborhood's outdoor gym made famous by the bodybuilders that frequent it—including, at one point, Arnold Schwarzenegger in his golden years. But there's more to Venice than Muscle Beach… although that is definitely a draw. Constructed to be the "Venice of America" in the early 1900s, nowadays this neighborhood feels more like the Coney Island of the West Coast. After you're done sunbathing at the boardwalk and watching the skateboarders roll by the Recreation Center, take a stroll along the area's original, hedge-lined canals: the perfect date-night spot away from the beachside bustle.
Koreatown
Two words: 24-hour bathhouses. Stretch out and soak your weary bones after a long day of walking and bus tours in this oft-overlooked LA gem. As a mashup of late-night eateries and coffeehouses—did someone say "midnight snack?"—and authentic Korean flair, K-Town is the perfect stop for visitors craving an off-the-wall tourist experience. Whether you're in the mood to school your friends in karaoke or chow down on some quality patbingsoo (shaved ice), this neighborhood has it all.
Echo Park
Some may say this neighborhood is a little rough around the edges, but that doesn't mean it's not on the up-and-up. In fact, we think Echo Park's scruffiness is part of the charm. If you're into local street art, indie music, trendy bars, and taco trucks, this is definitely the place for you. Stop by the eclectic Echo Park Market for a cold brew coffee on the way to the next Dodger's home game, and be sure to have your bus driver swing by the park's Lady of the Lake statue after you leave the stadium.
Downtown
For groups who just can't decide on what they want to do, there's Downtown LA. There's a lot packed into this nearly 5 square mile chunk of the Los Angeles cityscape, including the gorgeous architecture and sculptures of Little Tokyo, the thriving Arts and Fashion Districts on the pulse of the world's hottest culture, and countless niche museums across the district. Bring in your group of shopaholics to scope out the sprawling FIGat7th shopping mall, or catch a game at the renowned STAPLES Center. With so much to do and see in DTLA, the possibilities are endless!
How Much Does a Charter Bus Cost in Los Angeles?
Almost ready to book, but want to draft a tentative budget first?
We get it. Commitment can be intimidating.
To make it easier, we've put together a comprehensive pricing guide with a collection of rough estimates for some of our most popular trips. Keep in mind that our rental rates may vary depending on the number of passengers, time of year, total distance traveled, available amenities, and more. So if you're seriously considering taking the plunge and want a more accurate estimate, call our 24/7 reservation team with an approximate headcount and your ideal itinerary in hand, and they'll be more than happy to provide a free quote, no strings attached. Call (323) 373-3085 today to get started!
Reserve Your LA Transportation Today
What are you waiting for? Your next trip to Los Angeles awaits! We're dedicated to providing the ultimate group transportation experience, from the first no-obligation quote to your final destination. You can trust GOGO Charters with any LA travels you have on your plate, from sports outings to field trips, dream weddings to corporate events, and any private transportation plans in between. Our reservation representatives are always available to assist you with your rental, from finding you the perfect charter bus or minibus to making any adjustments to your itinerary as you need them. Call (323) 373-3085 today for a free, no-hassle quote for personalized Los Angeles bus service!
Rent your charter bus now:
(323) 373-3085
You may have seen us featured in: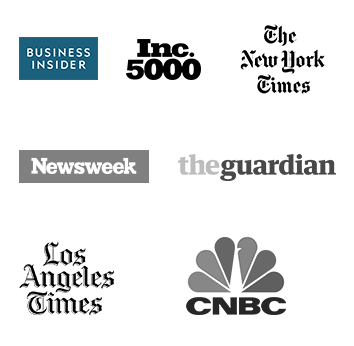 Calculate Rates
from Los Angeles, California
Example Prices
Roundtrip

From: Los Angeles,CA

To: Atlanta,GA

Roundtrip

From: Los Angeles,CA

To: Boston,MA

Roundtrip

From: Los Angeles,CA

To: Dallas,TX

Roundtrip

From: Los Angeles,CA

To: Denver,CO

Roundtrip

From: Los Angeles,CA

To: Houston,TX

Roundtrip

From: Los Angeles,CA

To: Las Vegas,NV

Roundtrip

From: Los Angeles,CA

To: Miami,FL

Roundtrip

From: Los Angeles,CA

To: Nashville,TN

Roundtrip

From: Los Angeles,CA

To: New Orleans,LA

Roundtrip

From: Los Angeles,CA

To: New York,NY

Roundtrip

From: Los Angeles,CA

To: Orlando,FL

Roundtrip

From: Los Angeles,CA

To: Phoenix,AZ

Roundtrip

From: Los Angeles,CA

To: Portland,OR

Roundtrip

From: Los Angeles,CA

To: San Diego,CA

Roundtrip

From: Los Angeles,CA

To: San Francisco,CA

Roundtrip

From: Los Angeles,CA

To: Washington DC,DC
Gogo Charters Los Angeles

4011 W Jefferson Blvd, Los Angeles, CA 90016, USA

(323) 373-3085
More About Group Travel in Los Angeles
Helpful Bus
Rental Resources
Latest
Blog Posts