Here are just a few of the companies we've worked with: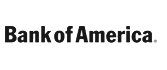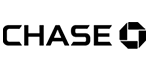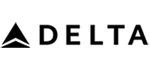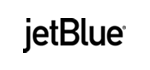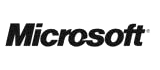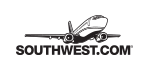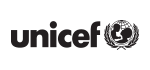 Philadelphia Charter Bus & Minibus Rental
Every year the streets of Philadelphia attract millions of tourists and business professionals for amazing sightseeing trips, partnerships and investments. Philadelphia is an amazing city, a cultural destination for many people, and an important business center. Although there are various means of public transportation in Philadelphia, a charter bus is the best way to transport your group through the city.
Charter buses are usually the best option for groups of travelers, whether they are here on vacation or on business. GOGO Charters is proud to be considered the number one charter bus company in North America. It's natural that many of the groups of tourists or business professionals who need to plan for conferences, seminars, training programs, and other business meetings choose to work directly with us.
CALL (215) 240-1416 FOR CHARTER BUSES IN PHILADELPHIA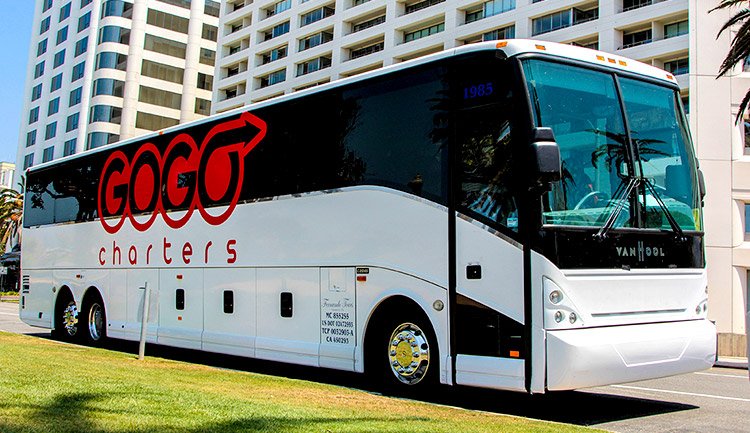 We can accommodate both small and large groups of passengers. We charter minibuses with a capacity of up to 35 seats and full-sized charter buses that can carry between 36 and 56 passengers. Since we can often have a bus ready in 2 hours or less, we're perfect for even last-minute bus rentals.
It's so easy to book a Philadelphia bus rental when you collaborate with GOGO Charters. We are the best charter bus company in Philadelphia for groups of all sizes and ages. Call us today at (215) 240-1416 for an easy and free quote!
Arrange Elegant Wedding Transportation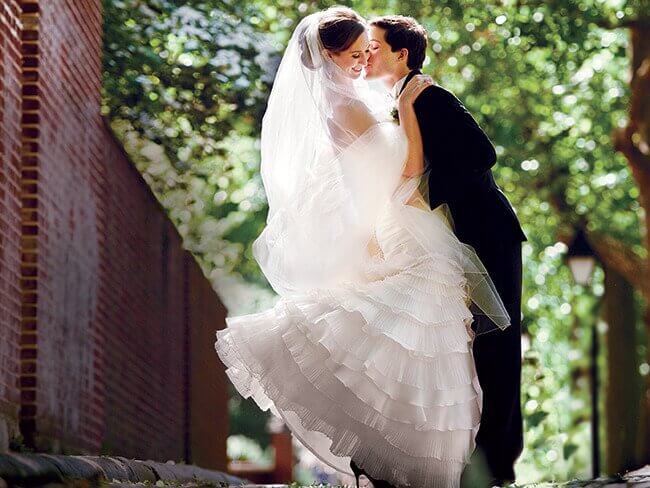 Your time has finally come-- you're getting married! Amidst all the wedding planning and excitement, have you considered your guests' transportation? Don't add more stress to your planning by worrying about how guests will travel. GOGO Charters can handle all your wedding transportation needs for a seamless and stress-free day. We've worked with many Philadelphia brides to help make their special day a breeze!
Are a lot of out-of-town guests arriving from one place? Provide them a personal shuttle that will bring them from their hometown to your big event. They will be able to enjoy the city sights while avoiding expensive airfares, getting lost, and navigating through unfamiliar streets.
Provide your guests with a personal shuttle service on the day of your wedding. Your guests will stay together and arrive at your event on time, especially if your ceremony and reception are located at different venues. Your guests will be able to focus on your big day without all the hassle of finding each venue on time, getting lost, securing a parking spot, and missing out on adult beverages because they have to drive.
Arrive in style with your wedding party in a spacious minibus. You'll have privacy before your ceremony and reception, and your driver will handle all the transportation logistics while you focus on preparing to tie the knot.
Planning a wedding itself is stressful enough. Count on GOGO Charters to make all your wedding transportation easy and stress-free. We will help you simplify the process with luxury bus rentals each guest will appreciate.
Call us today at (215) 240-1416 and we'll handle all your wedding transportation needs!
Make Your Next Corporate Event Better with a Bus Rental
Philadelphia is the perfect city for business professionals to gather, network, and collaborate at corporate events. However, traveling with big groups can easily become a disaster as people get separated, lost, and arrive late. It's easy to keep your group together and on time with a motorcoach. GOGO Charters is the perfect resource for bus rentals because we understand the importance of staying on schedule.
We've organized transportation for them all-- from Fortune 500 companies to small businesses, we've brought teams of all sizes to corporate events, off-site meetings, team outings, and more. We can accommodate groups of any size, whether you need a fleet of buses or just one coach bus.
Impress out-of-clients with a personal shuttle service. Their shuttle will pick them up from the Philadelphia International Airport to their hotel, event, or local restaurant, while they sit back and enjoy the ride.
A tight-knit team is a productive team. Treat your employees to a day out of scavenger hunting for team bonding with cityHunt so they can explore the city while building relationships! Your bus rental representative will handle all the transportation logistics, giving your group the chance to socialize, bond, and enjoy their day!
We understand the major impact on your business if employees miss even one day of work. Your motor coach has the option to come with WiFi, power outlets, and more to keep your team connected and productive. All passengers will be able to conduct meetings, answer emails, work on projects, and more while on the road so you can stay ahead of the game.
Want easy and hassle-free transportation for your next corporate event? Call us anytime at (215) 240-1416 for a free quote!
Don't Miss a Single Play with GOGO Charters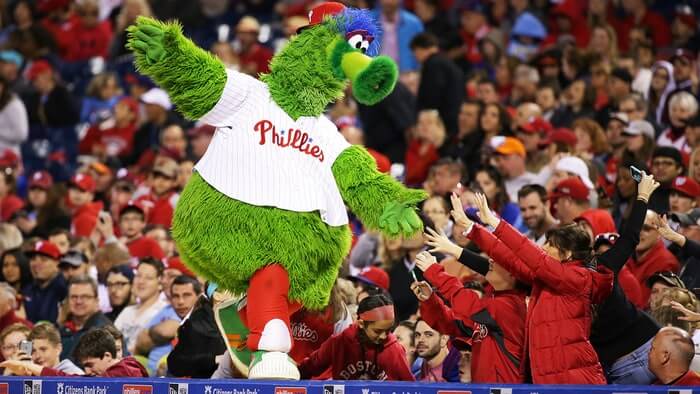 Philadelphia is home to some of the biggest sports teams in the nation, so it's only natural for fans to have unwavering support for their favorites. Whether you cheer for the Philadelphia Phillies, the Philadelphia Eagles, or the Philadelphia 76ers, GOGO Charters can handle any of your transportation needs.
GOGO Charters has worked with coaches, athletes, and teams of all kinds to find the best bus for any sporting event. No matter if you're a little league team or a professional league like the NFL, we'll work with you to get you to your next game, tournament, tailgate, and more.
Focus on tailgating and rooting for your team with your own private coach bus. Forget about waiting in long lines for parking, arriving on time to get a spot, and separating passengers and gear in different vehicles. GOGO Charters will match you with the bus you need to have the best tailgate of the year. Storage bays underneath allow enough room for all your tailgating supplies, and overhead bins provide complete protection for personal belongings. You'll be fully prepared to cheer on your team without a single stress of transportation.
Arrive on time and keep your team together for their next game or tournament with a bus rental. Separating team members and equipment in different cars causes unnecessary disorganization and missing teammates. Your motorcoach will come up with cushioned seating, plenty of legroom, on-board restrooms, and TVs to allow players and chaperones to rest and relax before the big match. Plus, you'll be able to keep all your sporting equipment together with the storage bays underneath.
Tour Philadelphia With a Private Rental
As such an important city of America's history, Philadelphia offers so much to see and do. Are you planning a family reunion, field trip, sightseeing tour, or other private tours? Trust GOGO Charters to handle all your transportation needs so you won't need to deal with the stress of navigating a new city.
Are you planning an upcoming trip with your church group? Travel by motorcoach to keep your group together and on time. We've worked with church groups of all sizes, from small groups to entire congregations, to efficiently transport them to conferences, mission trips, group outings, and more.
Don't rely on traditional school buses for your next field trip or campus tour. Keep your passengers comfortable and entertained with a clean, up-to-date coach bus. Upon request, your bus will come with TV monitors and DVD players to keep passengers entertained on the trip. On-board bathrooms will help you avoid additional bathroom trips, making longer trips easier and more comfortable.
Arranging a private coach or minibus for other private events, like prom night, will offer you more comfort and options. Renting a limo can limit your group in many ways, from keeping your group small to following your driver's schedule rather than yours. With a bus rental, you'll be able to have a much bigger group with plenty of room. Your driver will follow your timeline, and their main focus will be your group's safety and experience for a night you'll never forget!
Ride the Philly Beer Trail
A hub for important US history and breathtaking greenery, Philadelphia is also a huge beer city and has been since the American Revolution. If you're a beer lover, fully indulge in some of Philly's finest craft beers with your own personal beer tour bus.
Craft an itinerary with breweries you want to stop by, from major ones like Victory, Sly Fox, and Yards, to smaller, newer brewpubs like Tired Hands and Forest & Main, and your driver will handle the rest. With your own bus, you can tour each brewery for as long as you want. Your driver will drop you off at each destination and handle all the rest while you enjoy Philly's finest. Without a worry about who's driving, you'll also be able to order an extra drink or two of your favorite brew, and your driver will ensure you arrive back to your hotel or home safe and sound.
Explore the Streets of Philadelphia
A trip to Philadelphia will reward you with amazing attractions and sights. Known for its culture, history, and art, Philadelphia is an amazing place rich in green areas that are ideal for outdoor fun.
Take a Tour of America's Most Significant Historic Sites
As a historical city, Philadelphia has plenty of stories of the past for visitors to discover. Take a tour of some of the most important parts of US history with a personal tour bus. Stop by at the Independence National Historical Park, the site where the legendary Liberty Bell, Independence Hall, and Congress Hall await. You'll be able to stand in the same place where the Declaration of Independence and Constitution were signed. You can also visit the Edgar Allan Poe National Historic Site and the Eastern State Penitentiary, also known as "America's Most Historic Prison".
Find Culture and Art in Philadelphia's Museums
The museums of Philadelphia are always happy to share their stories with curious visitors who are passionate about art and history. Many interesting museums like the Philadelphia Museum of Art, Mutter Museum, Rodin Museum and Academy of Natural Sciences can be found in the Center City West district. The Center City East houses the Atwater Kent Museum of Philadelphia History and the African American Museum. If you head to Old City, you will discover the National Museum of American Jewish History and the Independence Seaport Museum.
Take a Stroll in Philadelphia's Parks
Walk through Philadelphia's numerous parks. Fairmount Park includes all of the parks located on both sides of the Schuylkill River. It is home to numerous attractions like the Mann Music Center, the Japanese TeaHouse and the Please Touch Museum for kids. It's also a great destination for walking, biking and horseback riding, especially in the Wissahickon Valley Park. Clark Park hosts outdoor concerts and arts festivals, while LOVE Park is famous for its Robert Indiana "LOVE" sculpture and is also a great area for skateboarders.
Day Trips: Groups who come to the city usually choose to rent a Philadelphia charter bus for their sightseeing trips to New York City, Brooklyn, the Bronx, Baltimore, Boston, Washington DC, Alexandria, State College, and Pittsburgh.
How Much Does a Charter Bus Cost in Philadelphia?
The cost of your bus rental will depend on several factors: distance, number of people in your group, your starting location, time of year, and more. Check out our charter bus pricing guide to get an idea of how much to budget for your upcoming trip. Or if you are in a band and need a tour bus check out our guide to tour bus rental prices.
To travel from Philadelphia to Washington DC, a group would likely be quoted around $1,168 for a round trip. That averages out to $21 per passenger for a group of 55 people. Get a custom quote for your trip's specific details by calling us 24/7 at (215) 240-1416.
Call a Reputable Philadelphia Charter Bus Company
We provide instant quotes for bus rental requests and can offer access to a charter bus in Philadelphia less than two hours after ordering. Whether you're booking for a wedding, corporate trip, sporting event, school event, or private outing, we've got you covered.
We act fast and care for our customers! The buses on our platform are in impeccable technical condition, and the drivers are trustworthy and professional. What more could you ask from a Philadelphia charter bus rental company? Call GOGO Charters at (215) 240-1416 and rent your Philadelphia charter bus today!
Rent your charter bus now:
(215) 240-1416
You may have seen us featured in: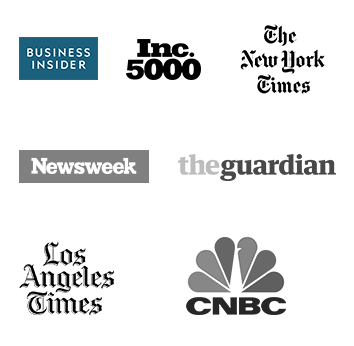 Calculate Rates
from Philadelphia, Pennsylvania
Example Prices
Roundtrip

From: Philadelphia,PA

To: Atlanta,GA

Roundtrip

From: Philadelphia,PA

To: Boston,MA

Roundtrip

From: Philadelphia,PA

To: Charlotte,NC

Roundtrip

From: Philadelphia,PA

To: Miami,FL

Roundtrip

From: Philadelphia,PA

To: New York,NY

Roundtrip

From: Philadelphia,PA

To: Orlando,FL

Roundtrip

From: Philadelphia,PA

To: Washington DC,DC
Gogo Charters Philadelphia

4311 Lancaster Ave Fl 2, Philadelphia, PA 19104, USA

(215) 240-1416
More About Group Travel in Philadelphia
Helpful Bus
Rental Resources
Latest
Blog Posts