Here are just a few of the companies we've worked with: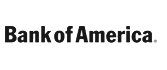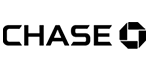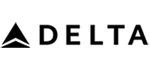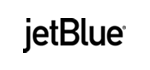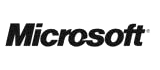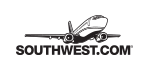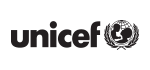 Booking a Charter Bus in Washington, D.C.
No matter how many people you're bringing into the capital, GOGO Charters can accommodate your entire group with absolute ease. Book a fleet of modern, full-sized charter buses or one compact, comfortable minibus, depending on your group's needs. We're always able to accommodate any group's request!
Your road trip to D.C. will be far more comfortable with a private, personalized bus by your side. On a charter bus, you can enjoy on-board entertainment such as televisions with DVD players and WiFi access. Comfortable additions such as reclining seats and air conditioning help to make your ride enjoyable, whether you're napping or conversing with your fellow passengers. Large models can also include on-board restrooms and spacious luggage bays to make for an easier trip.
Not sure what would be best for your group trip? Check out our guide to choosing a bus type, or give our reservation specialists a call at 202-741-9808 to discuss the best bus rental for your group!
CALL (202) 741-9808 FOR CHARTER BUSES IN WASHINGTON DC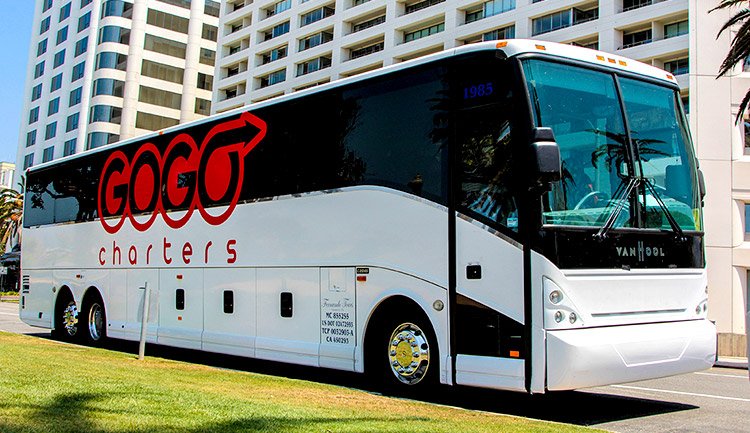 Attend D.C. Corporate Events
Make your D.C. corporate event run smoothly and efficiently with private, professional shuttle services from GOGO Charters. When it comes to impressing colleagues and clients, staying on schedule is key-- that's why we only work with drivers who are committed to keeping your event right on track. We'll help you set up an exclusive shuttle service that will run on your preferred schedule, not someone else's. Move guests between hotels, convention meetings, and other venues without skipping a beat and without worrying about who will get lost or arrive late.
On your bus, passengers can relax with music and reclining seats or get some last-minute work finished with WiFi and power outlets. Whichever you choose, you'll be sure to leave a lasting impression on all event attendees with a professional, modern, and private coach from GOGO Charters.
Walter E. Washington Convention Center
Address: 801 Mt Vernon Place NW, Washington, DC 20001
Phone: (202) 249-3000
AMA Conference Center Washington, DC
Address: 2345 Crystal Drive #200, Arlington, VA 22202
Phone: (571) 481-2200
The Engine Company 12
Address: 1626 North Capitol Street NW, Washington, DC 20002
Phone: (202) 299-9128
Host Your Dream D.C. Wedding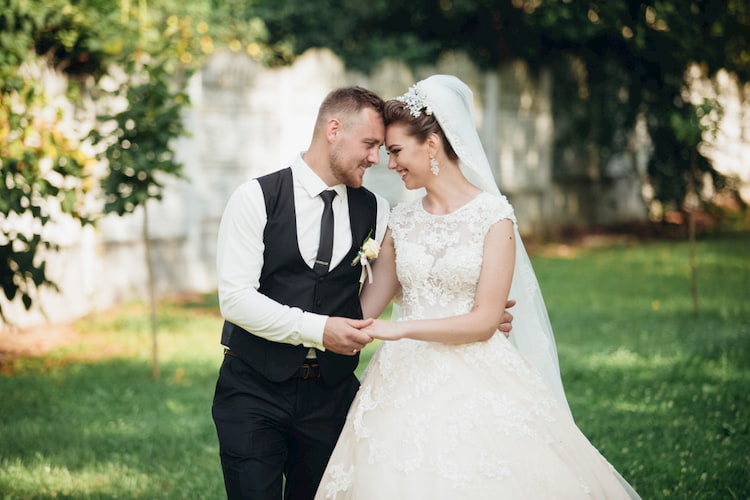 If there's one thing you definitely don't need to worry about on your wedding day, it's transportation. Will everyone be able to find the venue? Will everyone arrive on time? What if everyone's late and the ceremony can't begin?
We feel your pain. While you're planning your D.C. wedding, you have enough on your plate. Let us take one thing off of your mind by putting together all of your wedding transportation!
We'll book a wedding shuttle bus just for your group to be your private transportation service throughout the evening. Guests can board your shuttle when they're ready to leave the hotel, enjoy a comfortable ride to your ceremony and reception venues, and enjoy a guaranteed safe ride back when the festivities are wrapping up. A professional driver will ensure that your day runs smoothly while you focus on enjoying time with your new spouse.
Root for Your Favorite D.C. Team
From the Nationals to the Redskins to your favorite local league teams, GOGO Charters has the perfect travel arrangements to make the trip to your next D.C. sporting event smooth and comfortable.
Planning a tailgate with friends? Load your tailgating essentials right onto your bus— you'll have plenty of room for tents, coolers, televisions, and more right on your bus. Unload at FedEx Field to enjoy snacks, drinks, games, and conversation before heading in to cheer on the Redskins!
Team members can also enjoy easy transportation to upcoming games, team-building activities, or offsite practices. Enjoy plenty of storage space for team equipment, modern amenities for optimum comfort, and entertainment add-ons with a modern coach from GOGO Charters. Your players will arrive ready to crush the competition at your next D.C. sporting event when you book with us.
Nationals Park
Address: 1500 S Capitol Street SE, Washington, DC 20003
Phone: (202) 675-6287
FedEx Field
Address: 1600 Fedex Way, Landover, MD 20785
Capital One Arena
Address: 601 F Street NW, Washington, DC 20004
Phone: (202) 628-3200
Field Trips to the Nation's Capital
Whether you're from D.C. or you're traveling in from Philadelphia, Chicago, or Atlanta, few destinations can compete with Washington, D.C. when it comes to the best field trips in the country. With the iconic monuments lining the National Mall, multiple museum choices at the Smithsonian, and the U.S. Capitol building, there are endless opportunities for students of all ages to explore America's history.
On your next field trip to D.C., ditch the traditional yellow school bus for a clean, modern charter bus from GOGO Charters. Students can enjoy WiFi and other entertainment options while teachers can stay relaxed with reclining seats. Panoramic windows make for excellent sightseeing right from your bus, and while you're busy taking in the sights, a professional driver will ensure that you travel safely to every stop on your D.C. field trip itinerary.
Smithsonian National Zoological Park
Address: 3001 Connecticut Avenue NW, Washington, DC 20008
Phone: (202) 633-4888
Smithsonian Museum of Natural History
Address: 10th Street & Constitution Avenue NW, Washington, DC 20560
Phone: (202) 633-1000
Washington Monument
Address: 2 15th Street NW, Washington, DC 20024
Phone: (202) 426-6841
International Spy Museum
Address: 700 L'Enfant Plaza SW, Washington, DC 20024
Phone: (202) 393-7798
Organize College Tours in D.C.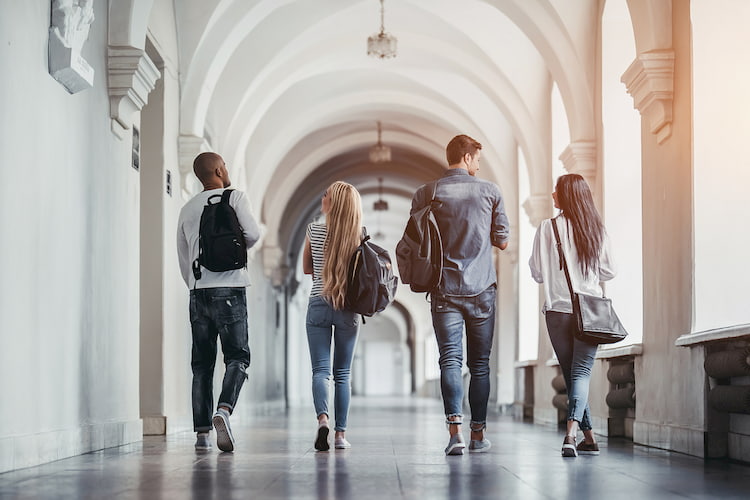 Planning a college tour for your students? With so many world-renowned schools in the area, D.C. is a great place to start thinking about what schools your students may want to attend. Book a morning tour at Georgetown, an afternoon visit at GWU, and plan an itinerary filled with stops at local restaurants and attractions throughout the day to get a feel for the city. Your private bus driver will make sure your group arrives on time to every stop along the way, ensuring that your day of D.C. college tours goes as smoothly as possible.
Georgetown University School of Continuing Studies
Address: 640 Massachusetts Avenue NW, Washington, DC 20001
Phone: (202) 687-8700
The George Washington University
Address: 2121 I Street NW, Washington, DC 20052
Phone: (202) 994-1000
Howard University
Address: 2400 Sixth Street NW, Washington, DC 20059
Phone: (202) 806-6100
Gallaudet University
Address: 800 Florida Avenue NE, Washington, DC 20002
Phone: (202) 651-5000
Personalized Trips Through the Capital
You don't have to be a student to fully enjoy all that D.C. has to offer. Don't feel like visiting the Smithsonian for the 1,000th time? Choose what you want to see and leave the driving to us! On your next private D.C. trip, take some time to fill up an itinerary based on the places you'd most like to visit, whether they're the typical tourist traps or more off-the-beaten-path.
When you book with GOGO Charters, you can enjoy the freedom to craft your own itinerary without worrying about how you'll travel from one stop to the next. We'll find the perfect bus for your touring group and pair you with a safe and experienced driver for a smooth Washington, D.C. trip you'll never forget!
Visit Washington, D.C.'s Best Neighborhoods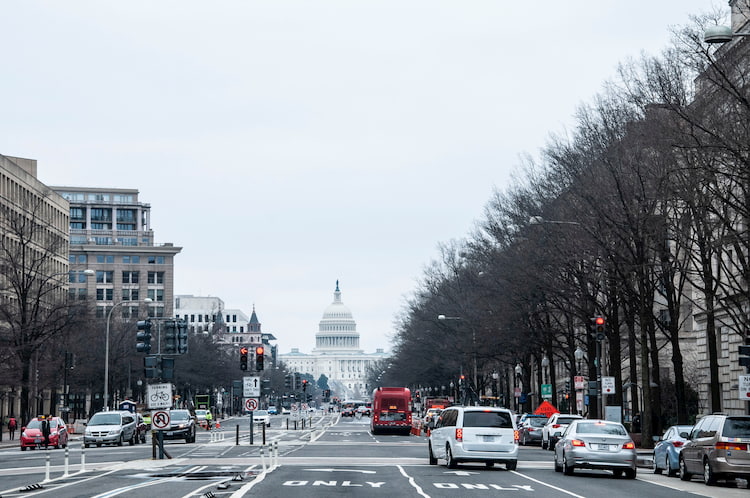 Outside of the usual tourist-y areas of D.C. lie beautiful architecture, world-class shopping, and five-star restaurants ready for you to explore. Check out these neighborhoods for the full D.C. experience on your next trip:
Dupont Circle
In the mood for food? Dupont Circle is home to some of D.C.'s most popular restaurants and nightlife. Eateries here serve cuisines from all over the world— you'll find Afghan, Turkish, Japanese, and many more choices at your disposal as your wander up and down Connecticut Avenue. In the mood for something a little more quick? Cafes such as Kramerbooks & Afterwords can be found here as well, offering a nice break from walking and exploring the city.
Kramerbooks & Afterwords Cafe
Address: 1517 Connecticut Avenue NW, Washington, DC 20036
Phone: (202) 387-1400
Adams Morgan
If you thought your food tour was done with Dupont Circle, think again. Restaurants in Adams Morgan offer options of Belgian, Ethiopian, Middle Eastern, Mexican, and Korean descent, among others. While you're not diving into new cuisines, explore some of this neighborhood's old brick row houses, many of which are now home to bookstores, boutiques, and cafes.
Bloomingdale
Take a look at D.C.'s impressive green thumb with a visit to Bloomingdale. The Common Good City Farm allows members of the community to come together and share a common goal towards developing sustainable urban agricultural practices. A Sunday farmer's market also offers fresh local produce among the neighborhood's iconic Victorian-style rowhouses.
Common Good City Farm
Address: 300 V Street NW, Washington, DC 20001
Phone: (202) 559-7513
Foggy Bottom
Of all of Washington, D.C.'s neighborhoods, Foggy Bottom is probably among the busiest. Students of George Washington University can often be found buzzing between classes while lobbyists are setting up shop for their upcoming demonstrations. However, it's not strictly business here at all hours of the day. Shows of all styles can be seen at the John F. Kennedy Center for the Performing Arts; afterwards, visit any of the neighborhood's local pubs or casual chain restaurants for all of the current gossip on university life.
John F. Kennedy Center for the Performing Arts
Address: 2700 F Street NW, Washington, DC 20566
Phone: (202) 467-4600
H Street NE
H Street has a reputation for attracting the "hip" crowds, as some would call it. Tattoo parlors, dive bars, and trendy fusion restaurants line the sidewalks while colorful murals add a pop of personality to the surrounding walls. Head to the Atlas Performing Arts Center for a little culture, or plan a trip during the annual H Street Festival for arts, crafts, and multicultural entertainment.
Atlas Performing Arts Center
Address: 1333 H Street NE, Washington, DC 20002
Phone: (202) 399-7993
Experience D.C.'s Best Annual Events
Heading into D.C. for a festival? The area hosts plenty to choose from, with some happening right within the city and others taking place only a quick bus ride away. Stay in town to experience the beauty of the National Cherry Blossom Festival, or head out to Baltimore for Baltimore Pride. Festivals celebrating cultures from around the world are typically scattered throughout the year, offering something for every visitor.
Need help bringing in your group of family or friends? Experience your favorite festivals with the help of a private charter bus rental. Leave the driving worries to us and enjoy a comfortable trip into D.C. We'll make sure you're shuttled from your hotel to the festival happenings with absolute ease; all you have to do is sit back, enjoy the ride, and look forward to the event ahead!
Securing Your Charter Bus Rental in Washington, D.C.
Ready for your trip to Washington, D.C.? No matter what brings you into town, GOGO Charters is prepared to find the perfect charter bus for your group.. Rely on us to help you book an unforgettable group trip to the nation's capital, whether you're here for a weekend or for an extended stay. Call our 24-hour reservation specialists at any time at 202-741-9808 to learn more and to receive a free, no-obligation quote!
Rent your charter bus now:
(202) 741-9808
You may have seen us featured in: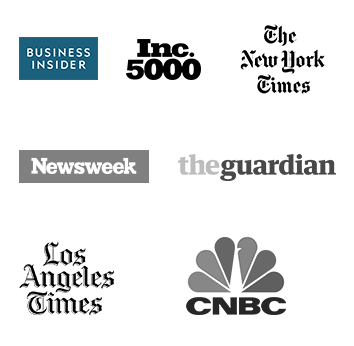 Calculate Rates
from Washington DC, District of Columbia
Example Prices
Roundtrip

From: Washington DC,DC

To: Atlanta,GA

Roundtrip

From: Washington DC,DC

To: Boston,MA

Roundtrip

From: Washington DC,DC

To: Charlotte,NC

Roundtrip

From: Washington DC,DC

To: New York,NY

Roundtrip

From: Washington DC,DC

To: Orlando,FL

Roundtrip

From: Washington DC,DC

To: Philadelphia,PA
Gogo Chartes Washington DC

1200 Eton Ct NW 3rd Fl, Washington, DC 20007, USA

(202) 741-9808
More About Group Travel in Washington DC
Helpful Bus
Rental Resources
Latest
Blog Posts