Washington, D.C. Employee Shuttle Services
Why do your employees need a private shuttle service? Employee shuttle programs have been shown to help reduce traffic and improve your employees' productivity once they arrive at the office or meeting venue. With their transportation locked in before they even embark, your employees can better focus on the work ahead of them rather than stressing over their commutes or arranging rideshares and carpools.
If your company needs reliable and flexible transportation services, you've come to the right place. GOGO Charters has years of experience assisting all kinds of businesses with their corporate shuttles for employees—whether that means transporting employees to and from work or servicing all of your multi-day events, caucuses, conventions, and more. Call us today with your headcount, ideal routes, and list of desired amenities handy, and we'll be able to walk you through the D.C. shuttle bus rental process.
Long-Term Corporate Shuttles
Rather than calling a charter bus company every time you need a recurring rental, why not set up an ongoing service through GOGO Charters? Our dedicated long-term reservation team is always here to hash out a contract for however long your employees need a ride. Save time and energy coordinating your corporate shuttle services, and let us handle the details for the long-run!
Custom Schedules and Routes
We know that no two workplaces are the same. Your office might stick to a tight schedule where everyone arrives at 8 a.m. on-the-dot, or you may have a looser environment where employees start their workdays at different times.
No matter what your scheduling needs are, when you book through GOGO Charters, you'll receive a personalized corporate shuttle service that best suits your company!
We offer you total control over where and when your bus arrives. So if you need a shuttle circuit that runs like clockwork, rest assured your driver will strive to be at every stop at least 10 minutes early. And if you need your shuttle to circle back to designated pickup locations a few times over the span of a few hours, we can make that happen too. Just let us know what kind of schedule you're working with, and our representatives can build out a service plan that works for you.
Rentals for Companies of All Sizes
Beyond the freedom to create your own transit itinerary, we also give you access to our nationwide network of motorcoaches, which includes nearly any make, model, and size of bus you might need. In other words, you'll have no problem building your own fleet of buses tailored to your specific transit needs.
For small start-ups, non-profits, and satellite offices, a minibus or two should probably do the trick. They can comfortably seat anywhere between 18 and 35 passengers at a time and offer easy maneuverability for busy D.C. streets.
On the other hand, larger corporations and organizations may consider renting a charter bus. These full-sized coaches can accommodate up to 56 passengers per vehicle—which can keep all of your employees together so they all arrive at once.
Have a special request? Whether you need a specific combination of minibuses and charter buses or an ADA-compliant shuttle service with wheelchair lifts, securing mechanisms, and handrails—we'll try our best to accommodate any request you may have.
Stay Productive and Relaxed on the Road
When you rent a private shuttle bus service, you're granting your passengers comfort and productivity-boosters you won't find in the Washington, D.C. public transportation system. Your employees can catch up on emails and tweak presentation materials over the free onboard WiFi and ensure their devices are fully charged for the day with individual power outlets. Or they can simply relax and mentally prepare from the comfort of a plush, leather seat—your coach will have space to store briefcases and backpacks, so everyone will have clear aisleways and plenty of legroom to ride comfortably. Let your rep know what amenities will set your employees up for success, and we'll handle the rest.
Reserve Your D.C. Private Shuttle Bus Service
Ready to reserve your employee shuttle service in Washington, D.C.? Give us a call at (202) 741-9808 whenever you're ready to book. Our offices are open 24/7 and one of our reservation specialists will be more than happy to assist you with any part of the rental process. From walking you through your available bus options to making any last-minute reservation changes—we strive to make planning group transportation in D.C. as easy as possible. Call today for a personalized quote for your private corporate shuttle service!
CALL 1-855-826-6770 FOR D.C. EMPLOYEE SHUTTLES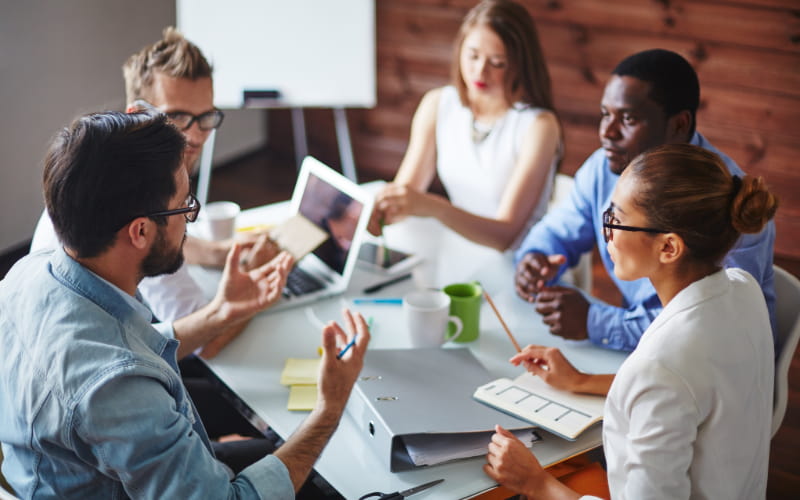 Frequently Asked Questions About Washington, D.C. Shuttles
Who can benefit from a shuttle service?
Our shuttle services are a popular choice for a variety of settings and groups, like offices easing commuters' rides to work, hospitals providing stress-free routes for doctors and nurses, colleges providing easy campus transportation for students and staff, and more. If you need reliable and consistent transportation in and around D.C., GOGO Charters is here to help.
How much will my shuttle service cost?
Unfortunately, there is no straight answer to this—it depends. A lot of factors go into the price of your shuttle rental—number of passengers, number of routes, types of motorcoaches, frequency of service, and much more. To receive the most accurate estimate for your Washington, D.C. shuttle service, call our 24/7 reservation team at 202-741-9808 for a free and personalized quote.
What kind of bus is right for my shuttle service?
Smaller businesses and teams may prefer a minibus, which can transport between 18 and 28 passengers per vehicle. But if your organization needs to carry more passengers at once—or if you want extra space to socially distance while on the road—we recommend a full-size charter bus. Check out our list of bus rental options or get in touch with our reservation team for more information about each vehicle.
What amenities will be on my shuttle bus?
The GOGO Charters team can connect you with a bus that has any number of amenities your passengers might want while in transit. Be sure to ask your representative if you want to include free WiFi, power outlets, onboard restrooms, reclining seats, or a PA system in your shuttle bus rental.
Are shuttle services safe right now?
While no method of group transportation is completely safe during the COVID-19 pandemic, GOGO Charters is striving to make your shuttle service as safe and stress-free as possible. Rest assured that your driver will always wear a mask, that your bus will be thoroughly disinfected between trips, and that we will enforce the safety measures you want on your bus. Mask requirements for passengers, hand sanitizing stations throughout the cabin, preboarding temperature checks, staggered seating arrangements—whatever will make your passengers most comfortable, we'll work with you to make it happen.
Rent your charter bus now:
1-855-826-6770
You may have seen us featured in: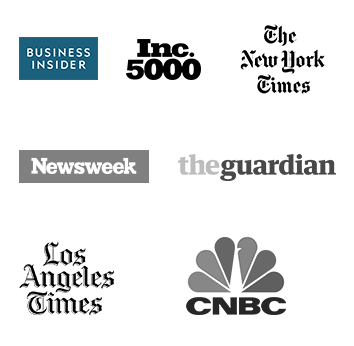 Gogo Chartes Washington DC

1200 Eton Ct NW 3rd Fl, Washington, DC 20007, USA

(202) 741-9808
More About Group Travel in Washington DC
Helpful Bus
Rental Resources
Latest
Blog Posts