Guide to the Perfect Autumn Weekend in D.C.
Are you planning a weekend trip to the nation's capital? While it may be tempting to go in March and April for the cherry blossoms, springtime can also bring hordes of tourists and long lines to popular attractions. That's why fall is the perfect time to visit Washington D.C. D.C. is filled with outdoor national monuments, parks, and gardens that are best viewed in cooler weather with autumn backdrops.
And, what better way to explore D.C. in the fall than with a group of your closest friends or family? That's why we've listed out our favorite group activities that should be on your list when you visit the nation's capital this fall.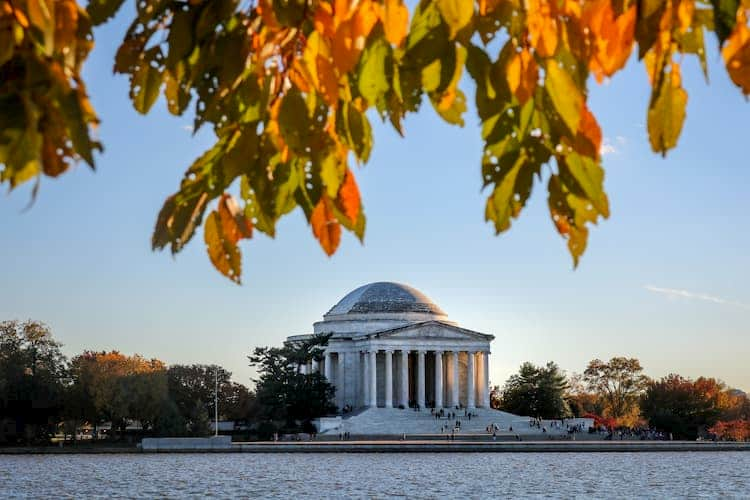 In one weekend, it's hard to hit all of the attractions that D.C. has to offer, especially if you're with a large group. Not only do you have three days and two nights to see as much as you can, but figuring out where you're going to stay and how you're getting around can be a headache. We're here to help. When you book your group transportation through GOGO Charters, you'll be able to sit back, relax, and let us take care of all your transportation needs this fall. From 18-passenger minibuses to buses that can hold up to 56 passengers, we have ride options to fit every group size.
Every D.C. charter bus comes with top-notch amenities, like WiFi, reclining seats, televisions with DVD players, and A/C. With transportation rentals from GOGO Charters, you'll arrive at your destination feeling refreshed and ready to tackle everything on your D.C. bucket list!
Fall Festivals You Can't Miss
If you're trying to decide which weekend to visit D.C., we recommend planning your trip around one of the city's famous fall festivals.
Adams Morgan Day Festival
Did you know that the Adams Morgan Day Festival is D.C.'s longest-running neighborhood festival? This 40-year-old festival typically falls on the second Sunday in September and admission is free. What can you expect? Live music, food vendors, artwork from local artists, and other friendly family activities.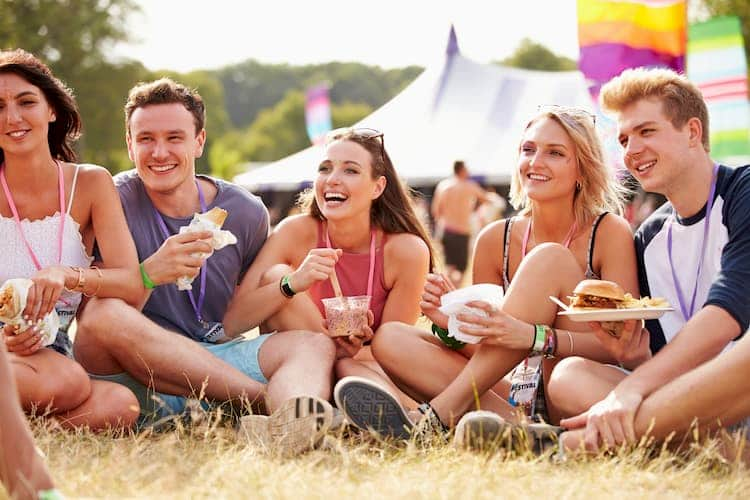 Art All Night: Made in D.C.
This one's for all the night owls out there. Typically held on a Saturday in September, starting at 7:00 PM and running until 3:00 AM the following morning, this free overnight arts festival should surely top your bucket list. What better way to see eight of D.C.'s most popular neighborhoods? Brace yourself for painting, photography, sculpture, crafts, and more.
Taste of Georgetown
Calling all foodies: this one's for you. For the past 25 years, this festival has been attracting culinary aficionados across the city. Typically hosted on a Sunday in late September, this event allows you to eat and drink your way through Georgetown, one of D.C.'s must-see neighborhoods. And, it won't hurt your wallet either. You can purchase day-of tickets for about $5 each. Hint: the larger your group, the cheaper your tickets.
Monument Tours, Hiking & Horseback Riding, Oh My
Changing leaf colors, cool breezes, and lowering temperatures provide D.C. visitors with the perfect opportunity to enjoy all of the outdoor activities this city has to offer.
National Mall
This isn't your typical shopping mall. In fact, it's a park! Also known as "America's front yard," the National Mall is located in the heart of D.C. and features numerous famous monuments, like the Lincoln Memorial and the US Capitol. This landmark is open all-year-round, but it's best enjoyed with a crisp autumn breeze running through your hair.
Great Falls Park
Just a 15-minute drive from D.C., Great Falls Park features beautiful views of the Potomac River spilling over rocks and gorges. This is an excellent choice for a group outing, as you can choose from a plethora of activities to pass the time, including biking, hiking, rock climbing, fishing, or horseback riding.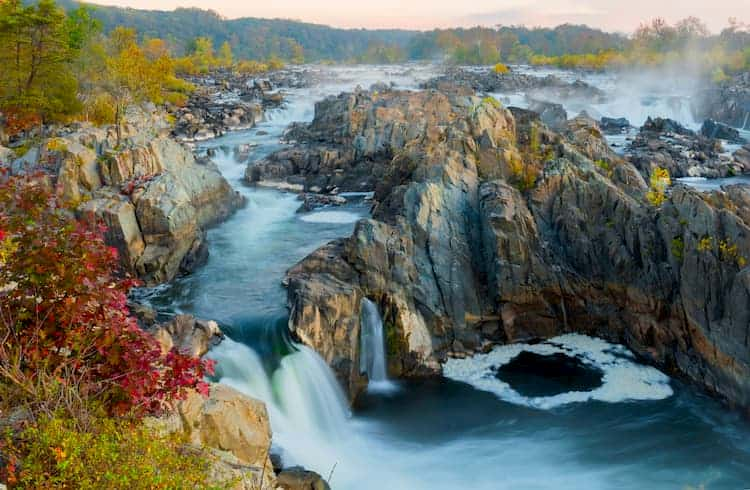 Rock Creek Park
This in-city park was first developed back in 1890, and allows you to escape the intense hustle and bustle of the nation's capital. With Civil War strongholds, 32 hiking trails, colonial houses, and the opportunity to engage in some golf or tennis, Rock Creek Park is the perfect getaway to recharge your batteries before you spend a night out on the town.
Don't Forget About D.C.'s Sports Teams
Fall is a great time for sports in D.C. This time of year typically signals kick-off for the majority of the nation's major sports teams, and you can see them in action.
Washington Redskins
NFL football season starts in early September, which makes fall a great time to catch a Washington Redskins game. The arena is located in Landover, Maryland, so if you're in a group, we highly recommend renting a charter bus to skip the hour-long Metro commute.
Washington Capitals
If hockey is more your speed, you won't want to miss out on a Washington Capitals game. Their season typically starts in the middle of September. Their arena is a lot closer to town and you can typically find tickets for cheaper than you would an NFL game.
D.C. United
Is your group full of passionate soccer fans? Then we recommend attending a D.C. United game. They are a ton of fun and the season typically runs from March to October. So, if you're visiting D.C. in the fall, they'll be close to the end of their season which could make for some fun games as they try to win the championship.
Book Your D.C. Charter Bus Today
Whether you're embarking on a monument and landmark tour, getting out of the city and doing a little hiking in nature, or spending Halloween weekend barhopping your way around D.C., GOGO Charters can get your group to where you need to go. Don't spend your weekend trying to book tickets on public transport or worrying about carpooling and designated drivers. We can offer your group one simple charter bus that will allow you to experience our nation's capital together. Call 202-741-9808 to book an experience you won't forget!
Tags In
Do you need to rent a charter bus?
Do you need a long-term shuttle service?
We offer contracted shuttle services for businesses, schools, hotels, and more. Contact our experts at 1-844-897-5201 to discuss your long-term transportation plans.