Experience the Best of Denver
Denver's best attractions aren't just the beautiful nearby mountains (though those are a must-see for all visitors!). Your group can also take some time to explore LoDo District, a downtown Denver neighborhood filled with unbeatable shopping and dining options. Visitors of all ages can enjoy the Denver Downtown Aquarium, Denver Museum of Nature & Science or the Denver Art Museum, whether you're out for a field trip or out with your friends. When you book with GOGO Charters, you can put together your own Denver itinerary that suits your needs! Leave the driving to us while you sit back, relax, and enjoy a personal chauffeur service to every stop on your Denver itinerary.
Here are a few of the city's most notable attractions:
Address: 100 W 14th Avenue Parkway, Denver, CO 80204
Phone: (720) 913-0130
One of the West Coast's largest art museums, the Denver Art Museum offers an impressive collection of more than 70,000 works of art from around the world, some being centuries-old.
Denver Museum of Nature & Science
Address: 2001 Colorado Boulevard, Denver, CO 80205
Phone: (303) 370-6000
An affiliate of the Smithsonian Institution, the Denver Museum of Nature & Science provides multiple educational exhibits on the natural history of Colorado, Earth, and the universe.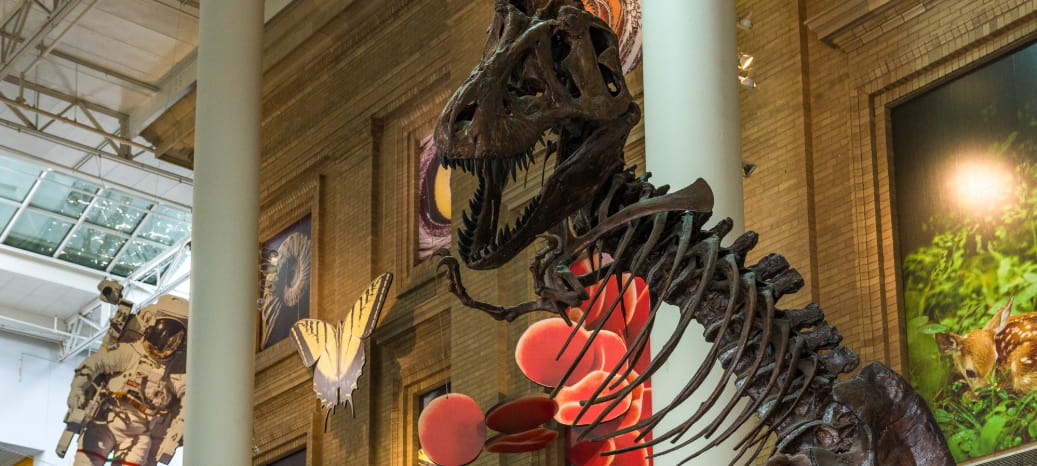 Denver Union Station
Address: 1701 Wynkoop Street, Denver, CO 80202
Phone: (303) 592-6712
LoDo's Denver Union Station is a transportation hub and shopping center, located in a 100-year-old historic landmark building. Experience award-winning dining and world-class shopping at this charming urban hub.
Address: 2300 Steele Street, Denver, CO 80205
Phone: (720) 337-1400
See over 613 unique species from around the world at the Denver Zoo! Bring in your group to learn about leopards, giraffes, rhinos, elephants, penguins, grizzly bears, and much more as you stroll through the zoo's multiple exhibits.
Address: 1007 York Street, Denver, CO 80206
Phone: (720) 865-3500
This 23-acre park holds the distinction of housing North America's largest collection of plants from cold-temperature climates around the world, plus a collection of diverse plants native to Colorado and neighboring states. Browse the garden's impressive plant displays or catch a summer concert at the amphitheater.