Here are just a few of the companies we've worked with: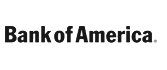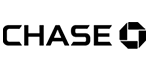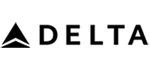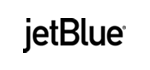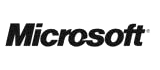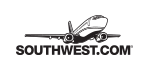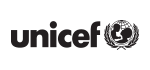 Denver Minibus & Charter Bus Rental
GOGO Charters has gained experience in arranging transportation for weddings, corporate conventions, sporting events, field trips, and more throughout Denver, Colorado. No matter your trip's requirements, we're always ready to find the best coach for you. Take transportation planning off of your plate-- call our 24-hour reservation team today to start booking transportation for your next exciting trip to Denver!
CALL (720) 216-2068 FOR CHARTER BUSES IN DENVER, COLORADO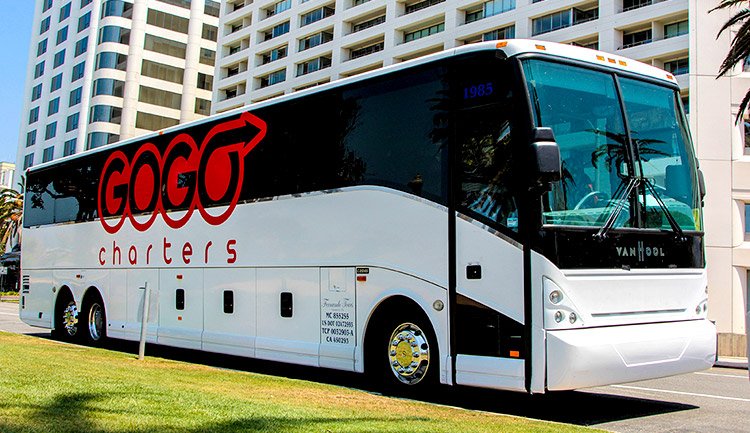 Modern Bus Options for Any Denver Event
No matter your needs or requests, GOGO Charters is always prepared to find the perfect charter bus rental for your group as you travel into, out of, or around Denver. Spacious 56-passenger coaches, compact 18-passenger minibuses, and a variety of sizes in between are available for your choosing. Not sure which bus you need? Check out our guide to choosing the best bus type, or consult with an experienced reservation specialist when you call us at (720) 216-2068.
Comfortable Amenity Add-Ons
Amenity options include WiFi and power outlets to help you stay connected on the road, reclining seats for optimum comfort, panoramic windows to enjoy beautiful views of the Rocky mountains, on-board restrooms for long trips, and televisions with DVD players to keep passengers entertained. Many amenity add-ons are available at no additional cost, so don't hesitate to let your reservation specialist know if you'd like to add more amenities to your bus rental.
Weddings in the Mile High City
At your Denver wedding, leave the transportation to GOGO Charters while you enjoy a smooth and stress-free day. We'll make sure that you're paired with a reliable minibus to act as your personal shuttle for the day-- this way, guests won't have to drive themselves and worry about ending up lost or late. Set up a shuttle service between your hotel, ceremony space, and reception venue to keep the day running right on schedule. Whether you're getting married in Denver's city center or in a suburb such as Aurora or Lakewood, we'll make sure that guests travel smoothly between your wedding events.
Need transportation during your rehearsal dinner or bachelorette party? Your shuttle will also ensure that guests travel safely to dinners, bars, clubs, and more throughout Denver. Let us be your designated driver so that you and your guests can fully enjoy every part of your wedding.
Your private wedding shuttle bus will come with premium amenities such as WiFi, plush seating, air temperature controls, and plenty of legroom. You can also play music on your bus with auxiliary plug-ins to help get the party started on the road. We'll match you with a professional, experienced driver who will ensure that all guests travel in safety so that you can focus on enjoying your special day!
Host a Productive Corporate Event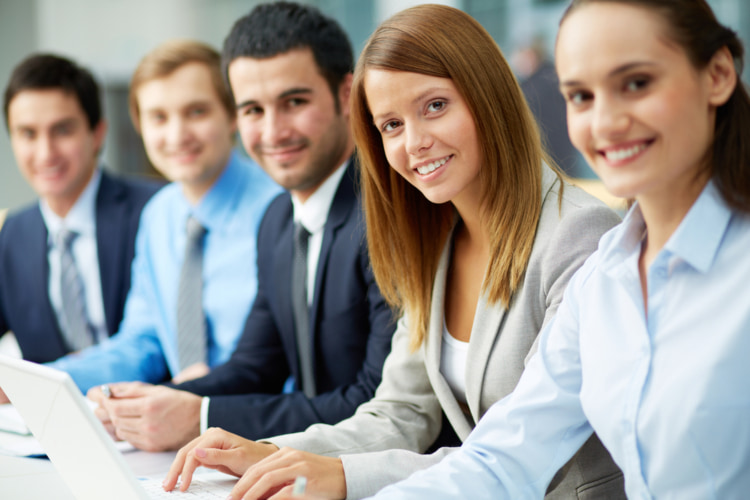 Book professional group transportation for your next Denver corporate event with the help of GOGO Charters! We'll make sure you, your colleagues, and your important clients are shuttled in style to important venues such as the Colorado Convention Center. Spacious, full-sized charter buses are available for your long-distance trips with large groups, while compact minibuses are also available for professional shuttle services throughout Denver. Trust GOGO Charters to provide reliable airport transfers to and from Denver International Airport as well as exclusive shuttle services and stylish transportation to every stop on your business trip!
While your event attendees travel on your personal shuttle bus, they can enjoy amenities such as reclining seats, air temperature controls, and overhead storage for backpacks and presentation gear. Passengers can also stay connected with WiFi and power outlets, allowing them to prepare for upcoming meetings or catch up on a few emails. When you book your bus, we'll match your group with a professional driver who will help make sure that your Denver corporate event progresses as smoothly as possible.
Educational Field Trips in Denver
Taking your students on a field trip in Denver? Trust GOGO Charters to find the best charter bus for your school group. Instead of traveling on an old, uncomfortable, and unreliable school bus, your group can enjoy modern, comfortable travels to all of your favorite educational Denver stops. We'll make sure you're paired with a bus with plenty of room for students, parents, chaperones, teachers, and faculty members. Or, if you're simply planning a small event like an off-site lunch for your fellow teachers, we'll find a minibus that's perfect for your small gathering.
GOGO Charters only works with experienced, professional drivers who are as dedicated to your students' safety as you are. Travel with peace of mind knowing that you and your passengers are always in safe hands. Coaches are also up-to-date on modern safety standards and are equipped with amenities such as reclining seats, extra storage space, televisions, WiFi, and more, ensuring a comfortable, safe, and enjoyable trip for your Denver students.
Travel to Denver Sporting Events
Teams and bands of dedicated fans can all enjoy personalized travel accommodations to Denver sporting events with GOGO Charters. Book a minibus to transport you and your fellow fans to the next big game; or, if you're a team in need of transportation, book a fleet of charter buses for easy and comfortable transportation to games, off-site practices, tournaments, and more. Spacious storage bays offer plenty of space for equipment or tailgating gear while plush seating, WiFi, televisions, and air conditioning make for a comfortable trip. Let a professional do the driving while you focus on bringing home a "W!"
Personal Trips Throughout Colorado
Whether you're planning a family reunion, a ski trip, a vacation, or a personal outing, rely on GOGO Charters to take care of all of your private group transportation needs in Denver. Instead of appointing drivers and asking group members to volunteer their cars, enjoy the services of a personal driver and a private minibus to ensure that you ride safely to every stop on your itinerary. Traveling out to see family in Colorado Springs or Fort Collins? Rely on us to get your there safely, leaving you more time to enjoy your road trip with your family.
Take a Day Trip to Mount Evans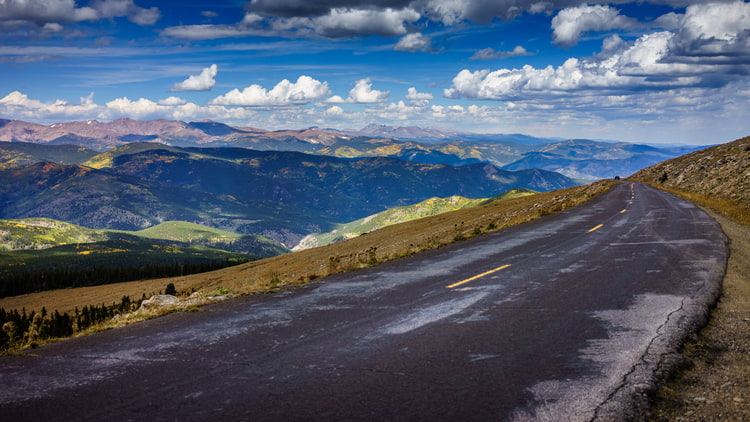 Need a day away from the city? GOGO Charters can take your group on an unforgettable drive down Mount Evans Scenic Byway, a 60-mile drive that snakes through five climate zones up 9,000 feet of elevation gain. The byway is an attraction in and of itself, offering breathtaking views of Mount Evans and the surrounding range whose peaks soar to 14,000 feet above sea level and beyond. Along the byway, make a stop at Echo Lake Park for an outdoor picnic. Your driver will make sure your group arrives safely to the park or to the starting point of your hike to the summit!
Experience the Best of Denver
Denver's best attractions aren't just the beautiful nearby mountains (though those are a must-see for all visitors!). Your group can also take some time to explore LoDo District, a downtown Denver neighborhood filled with unbeatable shopping and dining options. Visitors of all ages can enjoy the Denver Downtown Aquarium, Denver Museum of Nature & Science or the Denver Art Museum, whether you're out for a field trip or out with your friends. When you book with GOGO Charters, you can put together your own Denver itinerary that suits your needs! Leave the driving to us while you sit back, relax, and enjoy a personal chauffeur service to every stop on your Denver itinerary.
Here are a few of the city's most notable attractions:
Address: 100 W 14th Avenue Parkway, Denver, CO 80204
Phone: (720) 913-0130
One of the West Coast's largest art museums, the Denver Art Museum offers an impressive collection of more than 70,000 works of art from around the world, some being centuries-old.
Address: 1007 York Street, Denver, CO 80206
Phone: (720) 865-3500
This 23-acre park holds the distinction of housing North America's largest collection of plants from cold-temperature climates around the world, plus a collection of diverse plants native to Colorado and neighboring states. Browse the garden's impressive plant displays or catch a summer concert at the amphitheater.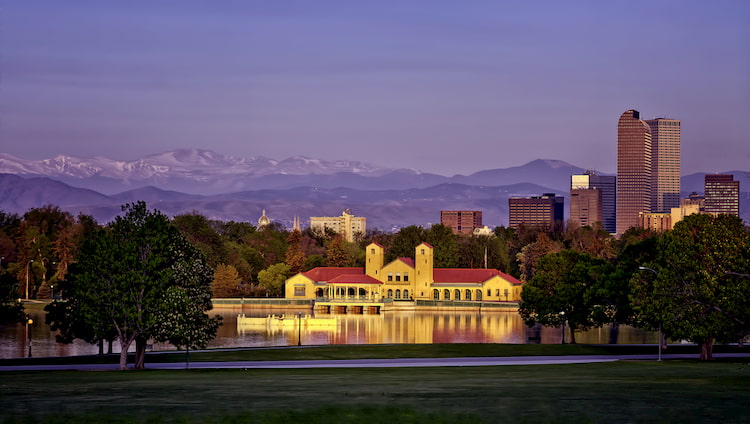 Denver Museum of Nature & Science
Address: 2001 Colorado Boulevard, Denver, CO 80205
Phone: (303) 370-6000
An affiliate of the Smithsonian Institution, the Denver Museum of Nature & Science provides multiple educational exhibits on the natural history of Colorado, Earth, and the universe.
Denver Union Station
Address: 1701 Wynkoop Street, Denver, CO 80202
Phone: (303) 592-6712
LoDo's Denver Union Station is a transportation hub and shopping center, located in a 100-year-old historic landmark building. Experience award-winning dining and world-class shopping at this charming urban hub.
Address: 2300 Steele Street, Denver, CO 80205
Phone: (720) 337-1400
See over 613 unique species from around the world at the Denver Zoo! Bring in your group to learn about leopards, giraffes, rhinos, elephants, penguins, grizzly bears, and much more as you stroll through the zoo's multiple exhibits.
Explore Denver's Neighborhoods
For first-time visitors, getting a handle on Denver's personality and style is key to making the most out of your trip. From the artsy to the chic to the casual, Denver's wide array of neighborhoods has something in store for visitors of all tastes and interests. Not sure where to start? Here's a brief overview of Denver's most popular neighborhoods:
RiNo
River North Arts District is often acclaimed as the city's hub for culture and arts. Come explore this district's historic warehouses and repurposed factory buildings, many of which now house trendy restaurants, breweries, and gallery spaces for local talent. While RiNo is a popular destination for nightlife, be sure to set aside time during daylight hours to appreciate the murals and street art scattered across the neighborhood.
Capitol Hill
For those seeking a blend of history and the contemporary, we recommend visiting this versatile neighborhood. Here, visitors can take in stately Victorian mansions and turn-of-the-century architecture by day and take on the heart of Denver's punk scene by night. Whether you want a tour of the Colorado State Capitol Building, a stroll through Governor's Park, or a quick bite in the area's late-night coffeehouses and bistros, this district is perfect for history buffs and artistic bohemians alike.

LoDo
A bustling urban center, Denver's Lower Downtown neighborhood is considered the top weekend hangout in the city. This district is chock full of hip bars, restaurants, and a lively nightlife scene. Catch a Rockies game at Coors Field, check out the area's niche arts-and-crafts bars, or lose yourself in the Museum of Contemporary Arts' boundless exhibits.
Uptown
As one of the oldest neighborhoods, Uptown Denver boasts a retro flair as well as many opportunities to get out and stretch your legs. When you're done exploring the Denver Museum of Nature and Science, take a stroll through the bordering City Park or keep the natural education rolling by touring the Denver Zoo.
Five Points
This centralized neighborhood offers visitors a glimpse into the city's diverse and rich legacy of jazz and blues. Whether you're in the area to tour the Black American West Museum or jam out at the annual Five Points Jazz Festival, be sure to sample the Caribbean, barbecue, and soul food eateries between your other Five Points destinations.
SoBo
Also known as South Broadway, this eclectic neighborhood is a mecca for crafters, collectors, and oddity enthusiasts. Curl up with a good read in one of the many bookstores, scour the shops for your next big find at Antique Row, or catch a show at the Mayan Theatre, a recently restored 1930's movie theater.
Determining the Cost of Your Bus Rental
Wondering what you can expect to pay for a charter bus rental in Denver? Prices will vary based on the length of your trip, how many people you're traveling with, and the time of year during which your trip will take place; however, we've put together a helpful pricing guide to help you determine what your rental might cost. If you'd like to request an exact quote based on your unique trip, call our 24-hour reservation specialists today at (720) 216-2068 to receive a free, no-obligation quote for your Denver trip!
Book Your Denver Charter Bus Today
Booking a charter bus in Denver is easy and simple with GOGO Charters. Our reservation specialists are available 24 hours a day to take your call, answer any questions you may have, and ensure that you're paired with the best bus for your Denver trip. Give us a call today at (720) 216-2068 to get started!
Rent your charter bus now:
(720) 216-2068
You may have seen us featured in: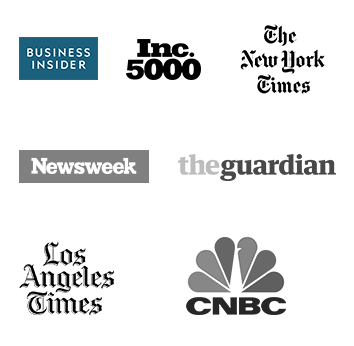 Calculate Rates
from Denver, Colorado
Example Prices
Roundtrip

From: Denver,CO

To: Dallas,TX

Roundtrip

From: Denver,CO

To: Houston,TX

Roundtrip

From: Denver,CO

To: Kansas City,MO

Roundtrip

From: Denver,CO

To: Las Vegas,NV

Roundtrip

From: Denver,CO

To: Phoenix,AZ

Roundtrip

From: Denver,CO

To: St Louis,MO
GOGO Charters Denver

8 E 1st Ave, Suite 108 , Denver, CO 80203, USA

(720) 216-2068
More About Group Travel in Denver
Helpful Bus
Rental Resources
Latest
Blog Posts