The Best Landmarks and Attractions in St. Louis
St. Louis is a Midwestern city with something for everyone, and it also boasts a large handful of completely free attractions. Visitors don't need to pay admission to enjoy the St. Louis Art Museum, Missouri History Museum and St. Louis Science Center—to name a few sites to see. A charter bus in St. Louis will get you to each one with ease. Here's a few other places worth adding to your St. Louis bucket list:
The Gateway Arch
This 630-ft.-tall monument is one of the most recognizable landmarks in St. Louis. Make some time to ride to the top and take in expansive views of the city skyline. You can also stop by the Museum at the Gateway Arch to soak in the history of St. Louis' role in American westward expansion.
Address: 11 N 4th St, St. Louis, MO 63102
Phone: (314) 655-1600
The city zoo is free to visit and revered as one of the best zoos and free attractions in the United States. It's home to over 16,000 animals including sea lions, leopards, red kangaroos, black rhinos, cheetahs, and many, many more. You'll see nearly the entire animal kingdom before you leave.
Address: Government Dr, St. Louis, MO 63110
Phone: (314) 781-0900
City Museum
The City Museum in St. Louis is a wholly unique place showcasing exhibits of reimagined architectural and industrial objects at the former site of the International Shoe Company. It's basically an immense, surrealistic playground in a historic warehouse, and is definitely worth the visit.
Address: 750 N 16th St, St. Louis, MO 63103
Phone: (314) 231-2489
Anheuser Busch-Brewery
Known for popular sips like Michelob Ultra, Budweiser, and Bud Light, this brewing company has been in St. Louis since 1852. Go to the brewery for a tour, or for a more family-friendly affair, stop by Grants Farm—the historical home of the Busch family—to visit the famous Clydesdale horses.
Anheuser Busch-Brewery: 1200 Lynch St, St. Louis, MO 63118
Phone: (314) 577-2626
Grant's Farm: 10501 Gravois Rd, St. Louis, MO 63123
Phone: (314) 577-2626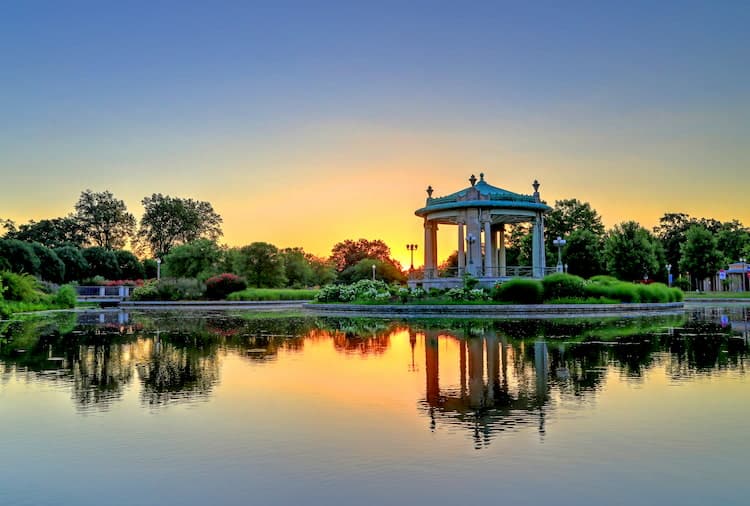 Forest Park is loved for being one of the nation's greatest, most diverse urban landscapes. Go here to explore the ecosystem in the Kennedy Forest, catch a show at the James S. McDonnell Planetarium, or walk along the Prairie Boardwalk. It's also where you'll find the St. Louis Zoo. Address: 5595 Grand Dr, St. Louis, MO 63112