Here are just a few of the companies we've worked with: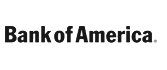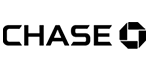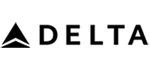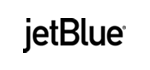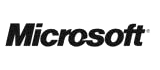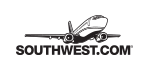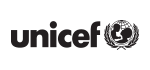 Plan Your Trip to St. Louis, Missouri
This grand midwestern city is known as the Gateway to the West for good reason. Nested along the slow-flowing Mississippi, this river town is known for its large influence in American history, loyal sports fans, hundreds of yearly events and festivals, and so much more. If you're planning a group trip to enjoy all of what this Midwestern city has to offer, GOGO Charters has the charter bus or minibus you need to make sure you don't skip a beat.
CALL (314) 227-0122 FOR CHARTER BUSES IN ST LOUIS, MISSOURI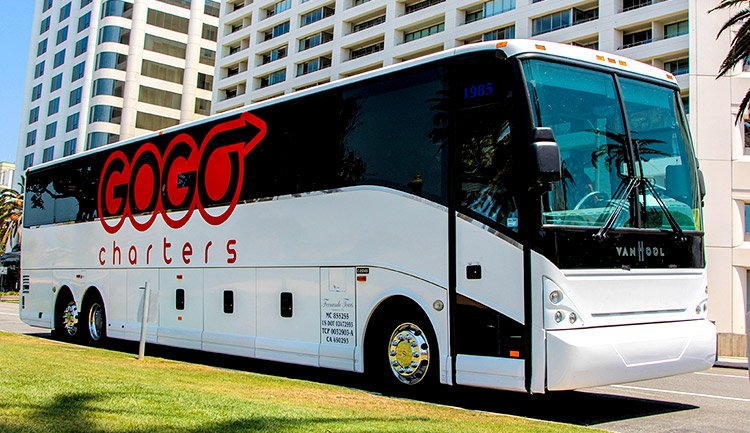 Comfortable and Easy Group Transportation with GOGO Charters
GOGO Charters offers a fleet of various buses to suit your group traveling needs in St. Louis. Bus rental options include 18-to-35 passenger minibuses and high-capacity motorcoaches for up to 56 passengers. They're an easy choice in transportation for weddings, corporate events, field trips, church group outings, sporting events and tournaments, and any occasion needing large group travel.
Choose from buses with amenities like TVs and WiFi, electrical outlets, air conditioning, plush seating, lavatories, DVD players, and large luggage bays. Whether you're traveling in-and-around St. Louis or daytripping as far as Chicago, Illinois, a charter bus in St. Louis will get you there comfortably and worry-free. Our reservation specialists are available at (314) 227-0122 to help you decide which type of bus will best meet your needs.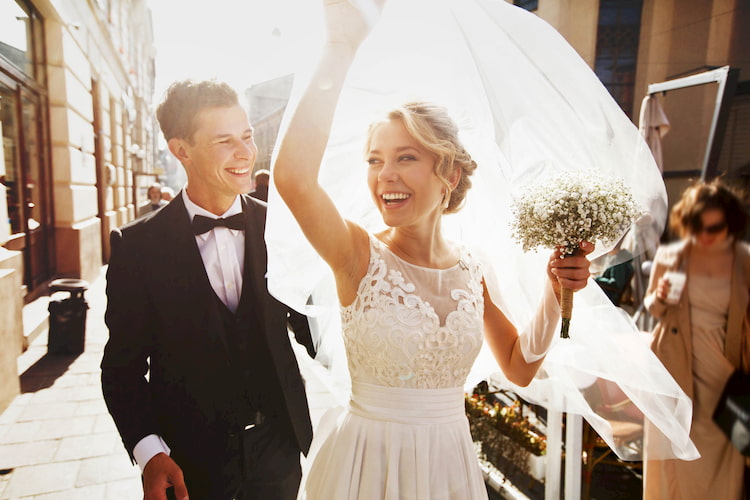 Stress-Free Wedding Transportation in St. Louis
Check "reliable transportation" off the list when you choose GOGO Charter for your wedding day shuttle bus needs. From tying the knot in Downtown St. Louis at The Thaxton to cutting the cake at the historic Larimore Estate, a personalized shuttle service will alleviate any concerns your guests may have about parking, travel times, and navigating. When you rent a private bus for your St. Louis wedding, you'll coordinate your entire itinerary with your reservation agent. You'll rest easy knowing your guests can be seamlessly shuttled anywhere from St. Louis Lambert Airport to venues in the city or a few hours away at your destination wedding in lovely Peoria, Illinois.
Corporate Business Travel Made Easy
Booking a private charter bus in St. Louis for traveling to your corporate event means less time focused on the logistics of transportation and more time hitting business goals on the go. Before your trip, you'll plan the most efficient route with your reservation specialist according your team's to-do list. Whether you're on the way to an industry summit at Cervantes Convention Center or traveling to an off-site company outing at Six Flags St. Louis, a charter bus will ensure your whole team makes it there together and on time. Call us at (314) 227-0122 to book a bus and craft an itinerary to meet your ideal schedule.
Charter Bus Rentals for St. Louis Sporting Events
When it comes to transporting your little league, college or professional sports team to tournaments and championships around St. Louis, GOGO Charters has you covered. A motorcoach will comfortably fit the team, coaching staff, and fans and family on board while baseball bags, soccer balls, football gear, and anything else your team needs to win are stowed in the luggage bay.
Cheer on the St. Louis Cardinals in Style
Next time you're planning a corporate event, field trip, or baseball team outing to the big game at Busch Stadium, a bus from GOGO Charters is the best choice to get you safely and comfortably in and out of busy downtown. The Cardinals' Opening Day is one of St. Louis' biggest events of the year, and taking a bus into the city will be the best way to beat the crowds and enjoy the day.
School Field Trip Transportation into St. Louis
Book a spacious, comfortable charter bus for transporting your students and faculty to St. Louis for a field day. Your first grade class will love a day at The Magic House Children's Museum while middle school and high school students can enjoy time spent at the St. Louis Zoo or Missouri History Museum. St. Louis is stockpiled with dozens of educational institutions and sites of American history to add to your itinerary, which our reservation specialist will coordinate with your charter bus driver. Call (314) 227-0122 with your ideal field trip schedule, and we'll help you craft a seamless itinerary.
The Best Landmarks and Attractions in St. Louis
St. Louis is a Midwestern city with something for everyone, and it also boasts a large handful of completely free attractions. Visitors don't need to pay admission to enjoy the St. Louis Art Museum, Missouri History Museum and St. Louis Science Center—to name a few sites to see. A charter bus in St. Louis will get you to each one with ease. Here's a few other places worth adding to your St. Louis bucket list:
The Gateway Arch
This 630-ft.-tall monument is one of the most recognizable landmarks in St. Louis. Make some time to ride to the top and take in expansive views of the city skyline. You can also stop by the Museum at the Gateway Arch to soak in the history of St. Louis' role in American westward expansion.
Address: 11 N 4th St, St. Louis, MO 63102
Phone: (314) 655-1600
The city zoo is free to visit and revered as one of the best zoos and free attractions in the United States. It's home to over 16,000 animals including sea lions, leopards, red kangaroos, black rhinos, cheetahs, and many, many more. You'll see nearly the entire animal kingdom before you leave.
Address: Government Dr, St. Louis, MO 63110
Phone: (314) 781-0900
City Museum
The City Museum in St. Louis is a wholly unique place showcasing exhibits of reimagined architectural and industrial objects at the former site of the International Shoe Company. It's basically an immense, surrealistic playground in a historic warehouse, and is definitely worth the visit.
Address: 750 N 16th St, St. Louis, MO 63103
Phone: (314) 231-2489
Anheuser Busch-Brewery
Known for popular sips like Michelob Ultra, Budweiser, and Bud Light, this brewing company has been in St. Louis since 1852. Go to the brewery for a tour, or for a more family-friendly affair, stop by Grants Farm—the historical home of the Busch family—to visit the famous Clydesdale horses.
Anheuser Busch-Brewery: 1200 Lynch St, St. Louis, MO 63118
Phone: (314) 577-2626
Grant's Farm: 10501 Gravois Rd, St. Louis, MO 63123
Phone: (314) 577-2626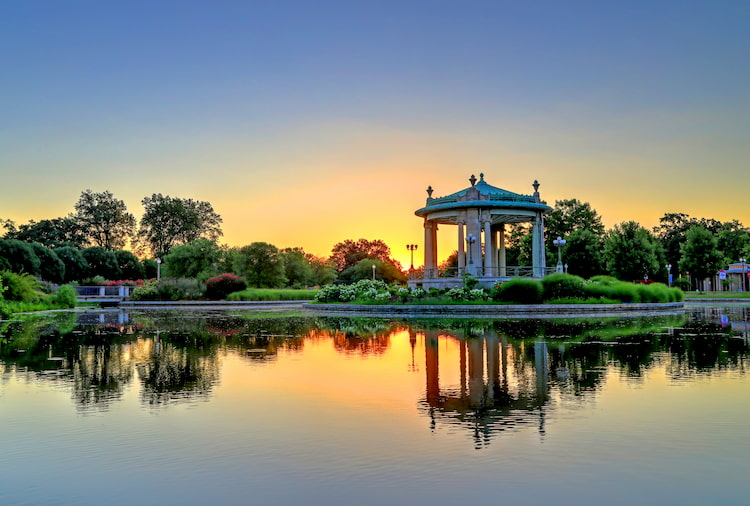 Forest Park is loved for being one of the nation's greatest, most diverse urban landscapes. Go here to explore the ecosystem in the Kennedy Forest, catch a show at the James S. McDonnell Planetarium, or walk along the Prairie Boardwalk. It's also where you'll find the St. Louis Zoo. Address: 5595 Grand Dr, St. Louis, MO 63112
Major Annual Events in St. Louis
A personalized charter bus or minibus is an easy and streamlined solution for attending any of the 200+ events held in St. Louis every year. Add some of these to your calendar:
Every year, St. Louis hosts a massive Mardi Gras parade and festival. It's said to be the second-largest in the country after New Orleans'.
GO! St. Louis Marathon & Family Fitness Weekend
Gather the family and friends, the office, or the team for this weekend-long event in St. Louis. Don't worry if you haven't trained for a marathon; the event features 5k and 10k races, as well as a marathon relay.
Laumeier Sculpture Park hosts a renowned art fair every year featuring exhibits in ceramics, glass, jewelry, sculpture, and more. It's a great way to get to know the heart and soul of St. Louis' art and culture.
Explore the Best Neighborhoods in St. Louis
St. Louis is brimming with an incredible variety of culture and lifestyles across its many neighborhoods. Make sure to add a few pit stops in these hot spots to your itinerary:
Central West End
Locally known as "CWE," this upscale St. Louis neighborhood is minutes away from Forest Park and home to dozens of places to eat, shop and explore in style. Every year, CWE hosts a sidewalk sale featuring incredible deals from local retailers like Bonobos, lululemon, and Eye Roc Eyewear.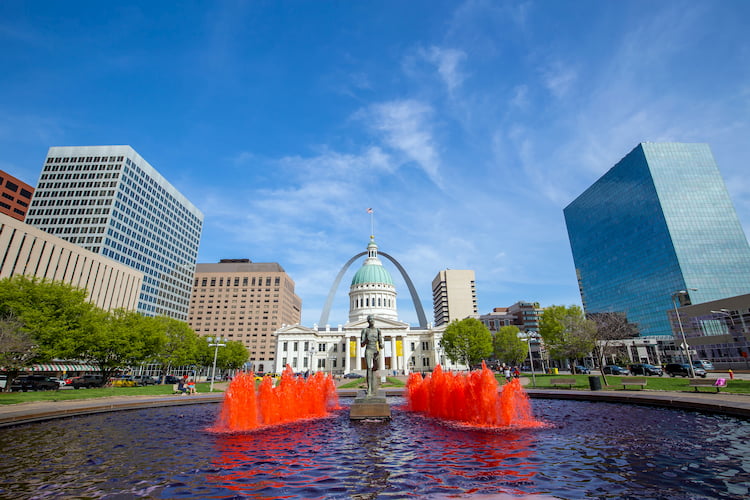 Downtown St. Louis
The hustle and bustle of the heart of the city is hard to ignore. It's incredibly walkable, allowing you to stroll from the Gateway Arch National Park to Busch Stadium. Visit Ballpark Village for sports bars, burger joints, and a whole lot of love for the St. Louis Cardinals.
Lafayette Square
This charming neighborhood is St. Louis' oldest historic district. It's known for its beautiful Victorian townhouses centered around Lafayette Park, where live music and movie nights are common during the summer.
Soulard
Soulard is St. Louis' first established neighborhood. It's known for its historic blues scene and as the home to city staples like the famous Soulard Farmers Market and the Anheuser-Busch Brewery. This community is also where the city's annual Mardi Gras festival takes place.
The Hill
The Hill is the place to go for an old-world-style Italian feast. It's home to dozens of family-owned bakeries, delis and restaurants like Charlie Gitto's and Anthonino's Taverna. It's also the neighborhood where two of baseball's greatest players, Yogi Berra and Joe Garagiola Sr., grew up.
How Much Does a Bus Rental Cost in St. Louis?
Our buses are rented by the hour, day or mileage depending on your trip details.
Check out our pricing guide for a list of the major factors that affect your cost. Want a detailed quote for your upcoming trip? Call us now at (314) 227-0122 for more info.
Rent a Bus with GOGO Charters
Call (314) 227-0122 today to rent your St. Louis charter bus from GOGO Charters, a reliable and professional St. Louis charter bus company. We work with you to provide the most comfortable and streamlined travel experience to match your ideal itinerary for your wedding, corporate outing, sporting event, field trip, or large group gathering around St. Louis.
While exploring all of what St. Louis has to offer could keep you busy for a lifetime, hopping on a personal bus can also take you to a number of other vibrant and exciting destinations in the Midwest. GOGO Charters can accommodate trips "down the road" to Kansas City or as far away as Louisville, Kentucky. Give us a call to get your free, personalized quote and begin planning your next adventure.
Rent your charter bus now:
(314) 227-0122
You may have seen us featured in: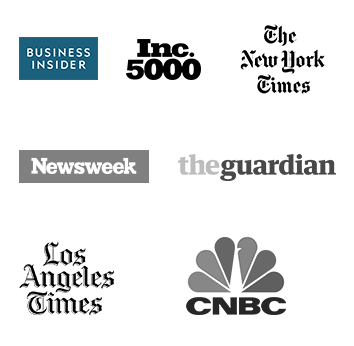 Calculate Rates
from St Louis, Missouri
Example Prices
Roundtrip

From: St Louis,MO

To: Chicago,IL

Roundtrip

From: St Louis,MO

To: Dallas,TX

Roundtrip

From: St Louis,MO

To: Houston,TX

Roundtrip

From: St Louis,MO

To: Kansas City,MO

Roundtrip

From: St Louis,MO

To: Louisville,KY

Roundtrip

From: St Louis,MO

To: Nashville,TN

Roundtrip

From: St Louis,MO

To: New Orleans,LA

Roundtrip

From: St Louis,MO

To: Oklahoma City,OK

Roundtrip

From: St Louis,MO

To: Orlando,FL

Roundtrip

From: St Louis,MO

To: Washington DC,DC
GOGO Charters St Louis

1409 Washington Ave, Suite 319, St. Louis, MO 63103

(314) 227-0122
Helpful Bus
Rental Resources
Latest
Blog Posts