Here are just a few of the companies we've worked with: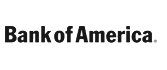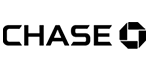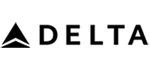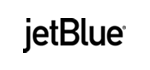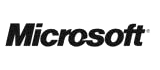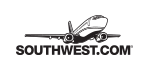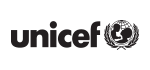 San Francisco Charter Bus & Minibus Rentals
Let the GOGO Charters San Francisco guide you around the city! We provide reliable group transportation services all across the Bay Area. As one of the biggest tech hubs in the US, getting around the city as a group can be stressful. Let GOGO Charters plan the perfect trip for your travel needs. We have access to a large selection of luxury charter buses in San Francisco.
CALL (415) 462-2870 FOR CHARTER BUSES IN SAN FRANCISCO
San Francisco is known for its Victorian architecture, breathtaking scenery, and cultural diversity. With historical landmarks like the Golden Gate Bridge, there's so much to see and experience.
As pioneers of unique street cable cars to navigate steep hills, San Francisco's comprehensive public transportation system is great for locals and tourists who travel alone. However, if you're visiting the bay area in a group, renting a minibus or motorcoach is your best option for hassle-free travel.
Since San Francisco is a massive city, sightseeing can be difficult and stressful when relying on public transportation. If you are planning events such as business meetings or a wedding, ensure your guests arrive on time. Although reserving a bus months in advance is best, GOGO Charters specializes in last minute bus reservations so you can alleviate transportation stress for your group as quickly as possible. In most cases, we can provide you with a vehicle rental in 2 hours or less.
GOGO Charters will match you with elegant charter buses equipped with air conditioning, WiFi, comfortable seating, restrooms and entertainment facilities for your guests to enjoy while they relax and enjoy the city.
Regardless of your group's size, GOGO Charters can match you with whatever you need, from smaller buses to a fleet for big groups. We have a variety of different buses on our platform, from minibuses that can transport up to 35 passengers, to full sized coaches ready to carry up to 56 people. Call our reservation specialists today at (415) 462-2870 and easily reserve your bus!
Tying the Knot in Romantic San Francisco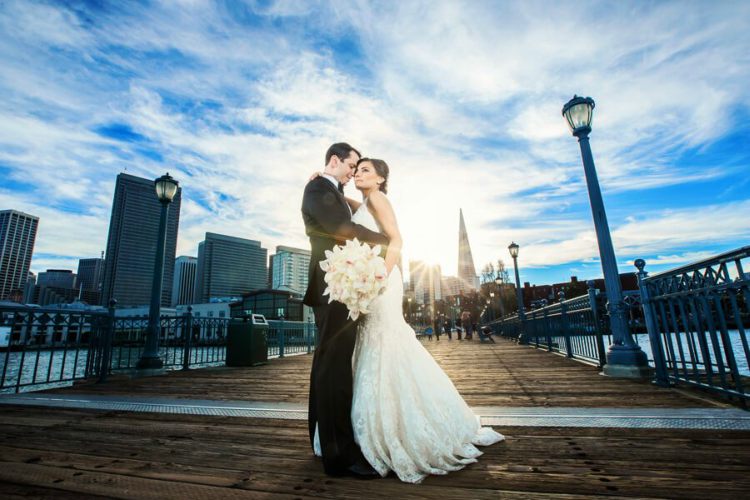 Planning a wedding is exciting, yet extremely stressful. GOGO Charters can handle all your wedding transportation needs for a seamless and stress-free day. Do you have a lot of out-of-town guests who are unfamiliar with San Francisco? Make it easy for them by providing a personal shuttle that will bring them from their hometown to your event.
On the day of your wedding, ensure guests arrive safely and on time with a personalized wedding shuttle service. Your experienced and professional driver will take guests from the elegant Ritz Carlton to your wedding at the Golden Gate Club.
With a variety of luxury minibuses, you and your wedding party can arrive in style to the wedding and reception venue. GOGO Charters can match you with buses of any size for any of your wedding transportation needs.
Planning a wedding is stressful enough, so allow GOGO Charters to make it easier and give you one less thing to worry about. We will help you simplify the process with luxury bus rentals. Learn more about all the travel possibilities in our comprehensive wedding guide.
Host a Bachelor or Bachelorette Party in San Francisco
Make your next party or event one to remember by providing personal transportation for your guests. With your own personal bus, each guest will be able enjoy all the festivities without a worry about driving.
Minibuses are perfect for smaller groups who are traveling within the city to different locations. Keep everyone together as you bar hop or take on karaoke night at a place like the Mint. No matter how your nights goes, you'll be in safe hands with a professional driver who will plan the most efficient route to get your party started sooner!
Stay Together and On Time for Corporate Events
While San Francisco is a city with lots of play, it's also a place for professionals of all types to gather for corporate events and exhibits. GOGO Charters is the perfect resource for bus rentals because we understand the importance of staying on schedule. This can prove to be complicated when big groups that split up through carpooling or rideshare apps.
Whether you need a fleet of buses, or just one coach bus, GOGO Charters can accommodate groups of any size. Out-of-town guests will appreciate a personal shuttle service from the San Francisco International Airport to their hotel while they sit back and enjoy the ride.
GOGO Charters works with Fortune 500 companies as well as small businesses to help organize coaches for corporate events, off-site meetings, team outings, and more. Take your team to a day of bonding on the SF Bay with a sailing tour, followed by lunch or dinner at a local restaurant like Nopa. With a shuttle bus, your group will have the opportunity to focus on bonding and spending time together rather than driving.
No matter what you need, GOGO Charters is the premier bus rental service and is here to make transportation easy with fast booking. Use our comprehensive guide on corporate bus rentals as a good starting point, and call us anytime at (415) 462-2870 for a free quote!
Don't Miss the Game in San Francisco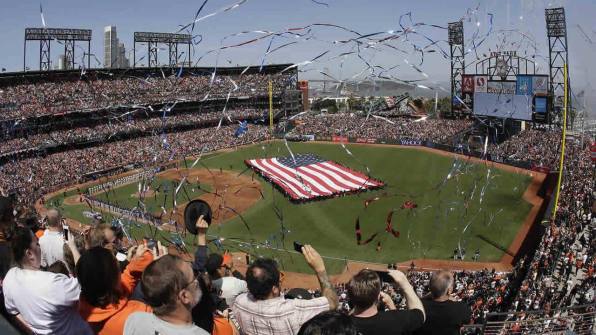 Coaches, athletes, and sports fans alike rely on a coach bus to get them to games and sporting events on time. Buses include plenty of seating and storage space to accommodate the whole team and their equipment, ensuring everyone travels in comfort.
GOGO Charters has worked with little league teams as well as those in professional leagues like the NFL. Our bus reservation specialists will help you select the best bus for your group, and you can read our guide on sporting bus rentals to start you off.
With major teams like the San Francisco Giants, 49ers, Oakland Raiders, and more, there are many reasons for sports fan to unite and celebrate. Passengers will enjoy a modern and spacious charter bus on their trip to the game or tailgate. Buses are equipped with plenty of space for all your sporting event gear including coolers, BBQ equipment, snacks, chairs, tents, and much more for a seamless event.
Are you part of a group of friends or colleagues who like to compete? Rent a minibus to take them to an activity like climbing and jumping at House of Air, or for a traditional round of golf at Gleneagles GC. No matter what kind of group or where you want to go, we'll make sure your group enjoys their time without the hassle of driving.
Rent a Private Coach with Friends and Family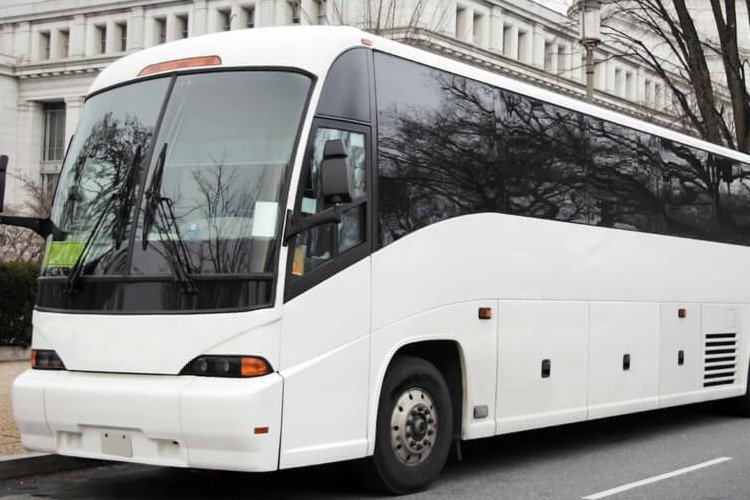 With so much to see and do in San Francisco, allow an experienced and dedicated driver take you to all the places on your itinerary, leaving you to focus on relaxing and enjoying the city. Travel to family reunions, field trips, sightseeing tours, and other private tours without all the stress of navigating through a new city.
Are you traveling with a church group? Rent a charter bus to keep your group together and ensure that the day runs smoothly. Church groups of all sizes, from small groups to entire congregations, benefit from charter buses to get to conferences, mission trips, group outings, and more.
Don't rely on traditional school buses for your next field trip. School buses typically don't include the same amenities as a charter bus, such as air conditioning and comfortable seating, making longer trips more difficult. A coach bus is a clean, up-to-date alternative equipped with TV monitors and DVD players to keep passengers entertained on the trip. Plus, the on-board bathrooms will help alleviate additional bathroom trips, ensuring your group will arrive on time and ready for any activity.
Charter or minibuses are also a good option for groups of all sizes for many other private events, like prom night. Instead of limiting your group to a limo, consider renting a minibus. Your driver's main focus will be your group's safety and experience, and with plenty of room in a spacious and modern bus, your prom night will run smoothly and surely be a night to remember!
Read more about how we can help with private rentals in San Francisco by reading our comprehensive guide.
Take a Tour Through Wine Country
If you're a wine lover, San Francisco will feel like home to you. As part of California's wine country, SF is full of unique wineries you won't want to miss out on. While traditional wine tours are available, you usually have to follow a specific schedule and travel around with additional people you may not know.
Instead, plan your own private wine tour with a minibus or coach. Your driver will work on your time, giving you the opportunity to visit the exact wineries you want to try for as long as you want. Plus, you'll be able to indulge in your favorite wine as much as you want without the worry of driving intoxicated.
Take a tour of some of San Francisco's best wineries, like Bluxome Street Winery and Dogpatch WineWorks, while you sit back, relax, and leave the driving to your driver.
Get Ready to Be Dazzled By San Francisco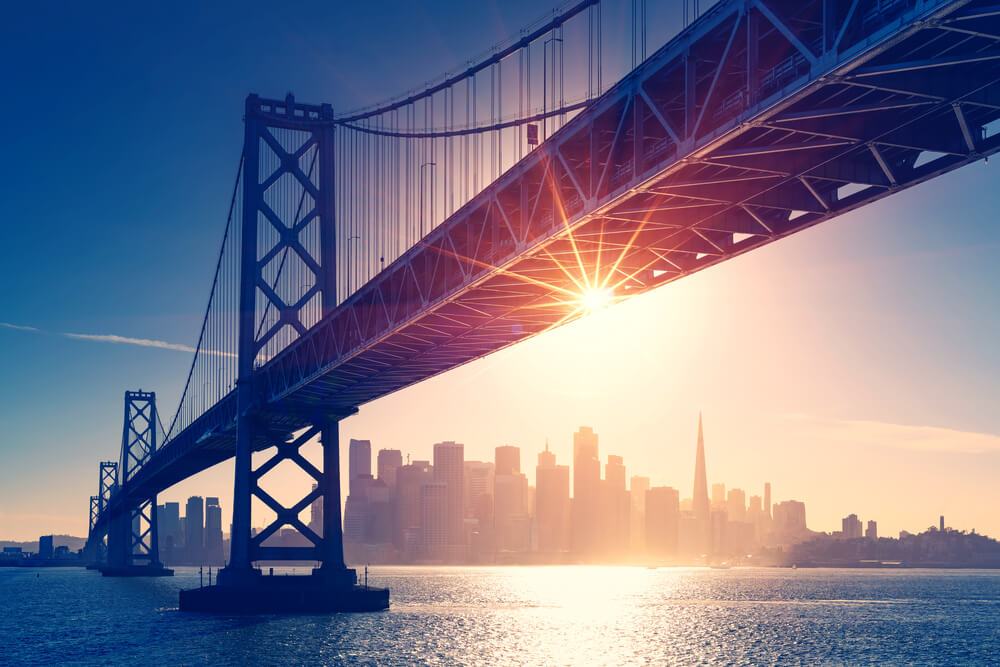 As city rich full of fascinating places and amazing attractions, San Francisco never fails to dazzle its visitors, inviting them to enjoy one of the most memorable trips of their lives.
Landmarks: The landmarks of San Francisco are renowned worldwide and are "must-see" attractions during your trip here. Everybody knows that a trip to the bay area needs to include a stop at the Golden Gate Bridge, the Presidio, a former military post remarkable for its architecture and setting, the cable cars that run up the hills of the city, Fisherman's Wharf, where you can admire lazy seals, Telegraph Hill in North Beach, and the amazing Lombard Street. For Victorian architecture, head to the Alamo Square Park where you can meet the famous Painted Ladies.
Museums: Plenty of museums await you in SF. The M.H. de Young Memorial Museum, dedicated to contemporary and indigenous art is located in Golden Gate Park, while the Cable Car Museum can be found on Nob Hill. The California Palace of the Legion of Honor is situated in Lincoln Park. Many museums, such as the San Francisco Museum of Modern Art, the Yerba Buena Center for the Arts, the Museum of Craft and Folk Art, and Zeum, are located in SoMa, south of Union Square. Fisherman's Wharf is visited for its historical ships, as is the famous Pier 39 that houses the Aquarium of the Bay and the Madame Tussauds Wax Museum.
Neighborhoods: The numerous unique San Francisco neighborhoods are like open-air museums, examples of amazing architectural styles and eclectic cultures. Fisherman's Wharf has plenty of restaurants and stores for tourists, and it's also the starting point for a cruise to Alcatraz Prison and Angel Island. Downtown is the place where the famous Union Square can be found as well as the city's shopping and hotel district. Chinatown brings Asian flavors to the area, while the Civic Center impresses visitors with its Beaux Arts buildings. And you can't forget about stopping by the famous Tanner home featured on Full House, sure to leave with priceless photos.
Day Trips: Groups who come to the bay area often choose sightseeing trips to Oakland, as well as San Jose, Fresno and Sacramento.
How Much Does a Charter Bus Cost in San Francisco?
The cost of your bus rental will depend on several factors: distance, number of people in your group, your starting location, time of year, and more. Check out our pricing guide to get an idea of how much to budget for your upcoming trip.
To travel from San Francisco to Los Angeles, a group would likely be quoted around $3,448 roundtrip. That averages out to $62 per passenger for a group of 55 people. Get a custom quote for your trip's specific details by calling us 24/7 at (415) 462-2870.
Collaborate with a Respectable San Francisco Charter Bus Rental Company
Since GOGO Charters is the number one charter bus rental company in North America, it's natural for customers to trust our reputation and services. The buses we have access to are in perfect technical condition. Each driver is a professional who has passed all their check-ups successfully.
Whether you're headed in for a wedding, corporate trip, a school field trip, sporting event, or private tour, we've got you covered. Call today at (415) 462-2870 and rent your charter bus in San Francisco with GOGO Charters!
Rent your charter bus now:
(415) 462-2870
You may have seen us featured in: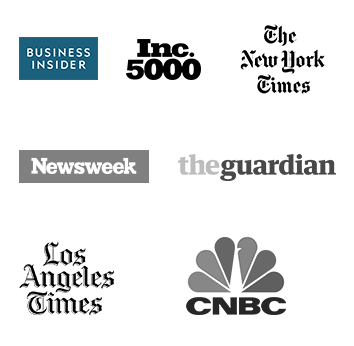 Calculate Rates
from San Francisco, California
Last Minute
Prices
Roundtrip

From: San Francisco,CA

To: Las Vegas,NV

Roundtrip

From: San Francisco,CA

To: Los Angeles,CA

Roundtrip

From: San Francisco,CA

To: San Diego,CA

Roundtrip

From: San Francisco,CA

To: Seattle,WA
Gogo Charters San Francisco

1605 Montgomery Street, San Francisco, CA 94111, USA

(415) 462-2870
More About Group Travel in San Francisco
Helpful Bus
Rental Resources
Latest
Blog Posts