Hassle-Free Shuttle Bus Rentals from GOGO Charters
Planning a wedding in San Francisco? Rely on GOGO Charters to book the perfect transportation for your event, whether you're shuttling a few guests between your ceremony and reception or you're bringing in your whole family from out of town. Our experienced reservation specialists access a nationwide network of charter bus rentals that allows us to find the perfect bus for every event, no matter how many people you need to accommodate. With us, you'll enjoy a stress-free wedding day and an unforgettable event.
CALL (415) 462-2870 FOR WEDDING BUSES IN SAN FRANCISCO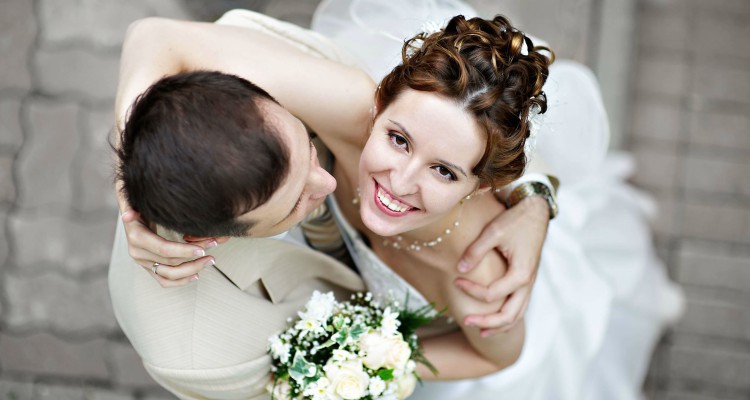 Shuttle San Francisco Wedding Guests with Ease
On the day of your wedding, the last thing you want to worry about is transportation for you and your guests. If your hotel, ceremony, and reception take place at separate venues, don't spend your day worrying about how everyone will move from one location to the next. Book a reliable wedding shuttle from GOGO Charters and enjoy streamlined transportation throughout your wedding day, from beautiful venues such as the Chapel of Our Lady to The Winery SF.
Lastly, who wants to volunteer to be a designated driver after an unforgettable wedding like yours? With a private shuttle, no one will need to worry about how they'll get back to their home or hotel. Your personal driver will ensure that all guests travel safely, no matter how late the party goes.
Chapel of Our Lady
Address: 45 Moraga Avenue, San Francisco, CA 94129
Phone: (415) 561-4323
The Winery San Francisco
Address: 30 Avenue G, San Francisco, CA 94130
Phone: (415) 735-8423
The Julia Morgan Ballroom
Address: 465 California Street, San Francisco, CA 94104
Phone: (415) 591-1833
The City Club of San Francisco
Address: 155 Sansome Street 10th Floor, San Francisco, CA 94104
Phone: (415) 362-2480
Modern Buses for Passengers to Enjoy
When you book with GOGO Charters, you'll have your choice of bus sizes, bus types, and on-board amenities to match your shuttle to your event and make the ride comfortable and enjoyable for all passengers. If you're concerned about your bus matching your color scheme, we can arrange for an all-white or all-black bus to service your event to keep your colors consistent.
On your shuttle bus, your guests can relax with air conditioning for the San Francisco heat, plenty of legroom to stretch out in stiff formal clothes, WiFi to connect with other guests and share photos, and an on-board sound system to help get the party started as you travel. You'll also have a private, professional driver by your side for your entire event, ensuring that all guests travel in complete safety.
Easily Transport Family Members and Guests
Do your travel needs extend past the day of your wedding? If you have a group of friends or family members coming into San Francisco from out of town, let us help you make sure that they arrive on time without worrying about getting lost. We'll send a private bus to pick up a group at San Francisco International Airport so your guests won't have to wait around for a public bus or split into separate rideshare vehicles. Alternatively, help guests save a little money on airfare by sending a bus to their hometown to pick them up and bring them to your wedding hotel.
Service All Wedding-Related Events
Need help transporting guests to more of your wedding events? No problem. GOGO Charters can arrange for a private minibus to pick up guests at local hotels or homes and transport everyone to your wedding shower, bridal luncheon, dress fitting, or rehearsal dinner without skipping a beat. Guests who aren't San Francisco locals won't need to stress about navigating new roads or missing a turn, and you'll relax knowing that everyone has a secure and reliable transportation option.
Secure Safe Travels for your Pre-Wedding Bash
Planning a bachelor or bachelorette bar-hop before the big day? Secure a designated driver for your outing so that everyone can take part in the celebration without worrying how they'll get back home. A private minibus and personal driver from GOGO Charters will ensure that you and your wedding party travel safely to all of San Francisco's top nightlife spots, from Monarch to Vertigo to Starlight Room.
Here are a few of our passengers' favorite stops around town:
DNA Lounge
Address: 375 11th Street, San Francisco, CA 94103
Phone: (415) 626-1409
Vertigo
Address: 1160 Polk Street, San Francisco, CA 94109
Phone: (415) 546-2233
Monarch
Address: 101 6th Street, San Francisco, CA 94103
Phone: (415) 284-9774
Starlight Room
Address: 1504, 450 Powell Street, San Francisco, CA 94102
Phone: (415) 395-8595
Book Your Private San Francisco Wedding Shuttle Today
Cross "transportation" off of your wedding planning to-do list by calling GOGO Charters today! We're available 24/7 and always happy to address any concerns you may have about booking a shuttle bus for your big day. With a team of experienced reservation specialists and nationwide access to buses of all sizes, let us be your first choice when it comes to booking a bus for your San Francisco wedding. Contact us today at 415-462-2870 to get started!
Rent your charter bus now:
(415) 462-2870
You may have seen us featured in: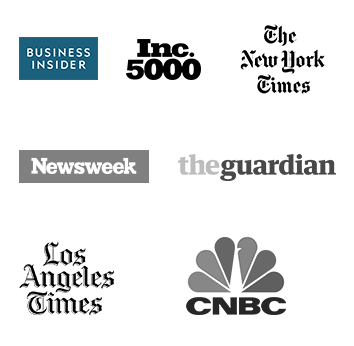 Gogo Charters San Francisco

1605 Montgomery Street, San Francisco, CA 94111, USA

(415) 462-2870
More About Group Travel in San Francisco
Helpful Bus
Rental Resources
Latest
Blog Posts