The 10 Best Things to Do in San Francisco When You're On a Budget
Between its world-famous sights like Fisherman's Wharf and the Golden Gate Bridge, and its steep, twisting roads dotted with streetcars and Victorian homes, San Francisco has more than earned its status as an iconic American city. It also has more than earned its status as an expensive American city. Business Insider estimated that the cost of living in SF is 62.6% higher than the U.S. average.
If you're visiting San Francisco with a large group of people, you're probably wondering where you can find the money to feed your group and to get everyone around the city, much less to do anything fun. The food problem is hard to solve without resorting to PB&Js, but the transportation problem? That's easy. A charter bus rental is an affordable and comfortable way to see the city. 
And as for what to do? Though San Francisco may be an expensive place to live, it offers a surprising number of free or inexpensive activities to fill your stay. Make the most of your time in the Bay area with these 10 activities that cost less than $3 a person.
The Painted Ladies, aka Postcard Row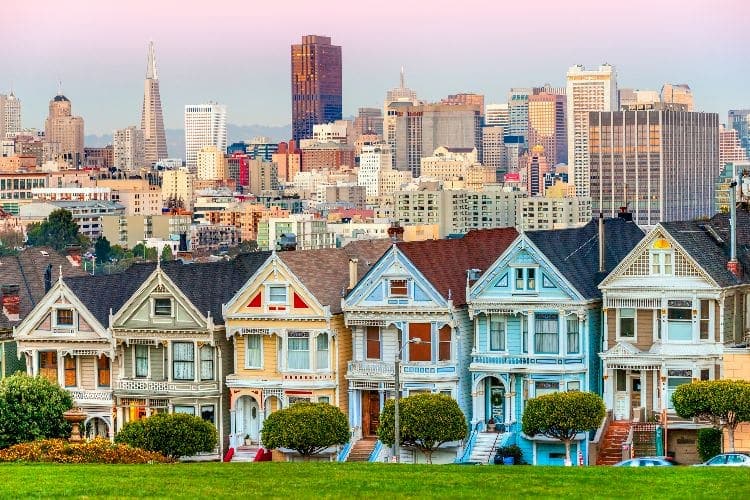 "Painted ladies" refers to Victorian or Edwardian homes that have been painted in three or more eye-catching colors. Though houses fitting this description can be found throughout San Francisco, when people say "The Painted Ladies" they usually mean the famous series of houses located between Grove and Hayes streets, just across from Alamo Square Park. These historic homes feature vivid colors and beautiful architecture and are framed by the San Francisco skyline. You can't go inside, since the houses are privately owned, but you can walk past and take pictures for free.
Lombard Street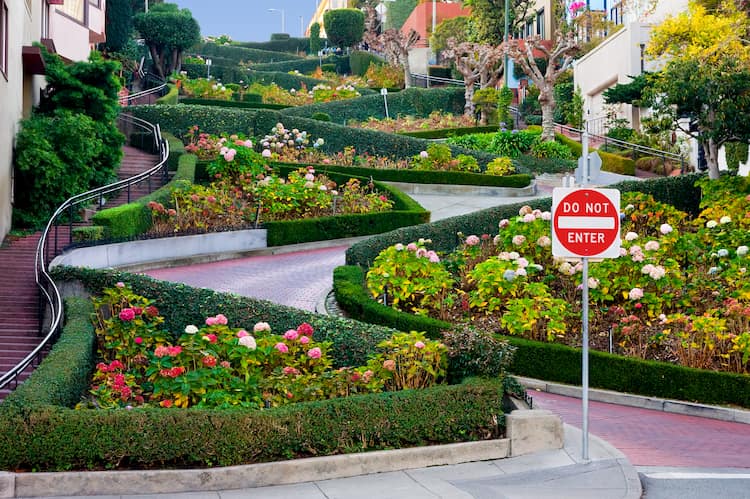 Even if you've never been to the City by the Bay, you've probably seen Lombard Street on screen in Full House, Vertigo or Ant-Man and the Wasp. Known for its sharp incline and eight hairpin turns, the "Crookedest Street in the World" is free and open to both drivers and pedestrians (though the charter bus will have to wait for you elsewhere—those hills are not bus-friendly!).
Historic Streetcars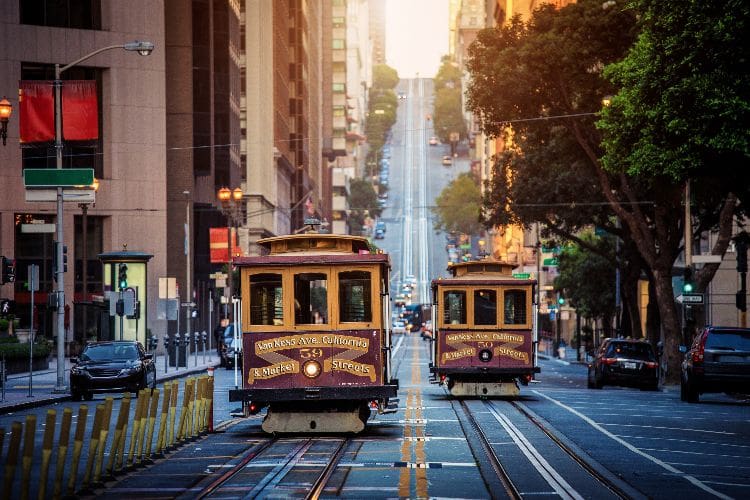 Okay, so this one isn't free. But it is inexpensive ($2.25 per adult and $1.00 per child), and how can you go to SF and not ride a streetcar? San Francisco's streetcar system is divided into three routes, and you can disembark at many of the destinations on this list, such as Fisherman's Wharf and Lombard Street. Your motorcoach will be waiting for you with air-conditioning and free Wi-Fi once you get off the streetcar. 
Fisherman's Wharf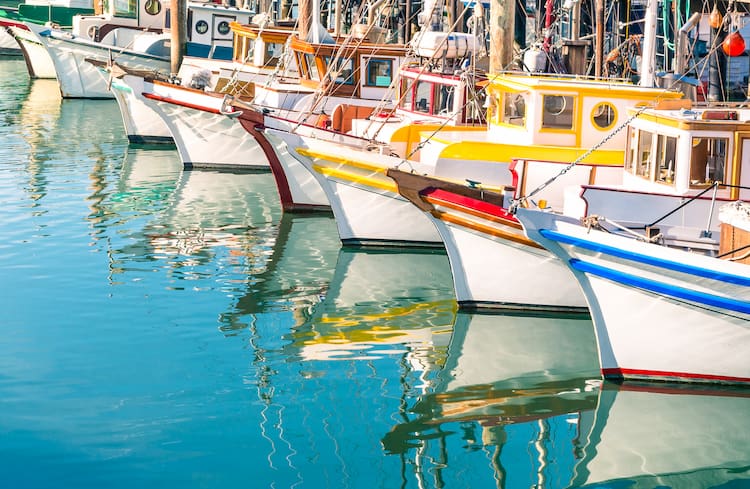 Located on San Francisco's northern waterfront, Fisherman's Wharf is known for its lines of colorful fishing boats, its many restaurants and stores, and its colony of sea lions (more on them below!) Shopping or eating will cost money, of course, but it doesn't cost anything to see the boats or soak up the vibrant atmosphere. 
Sea Lions at Pier 39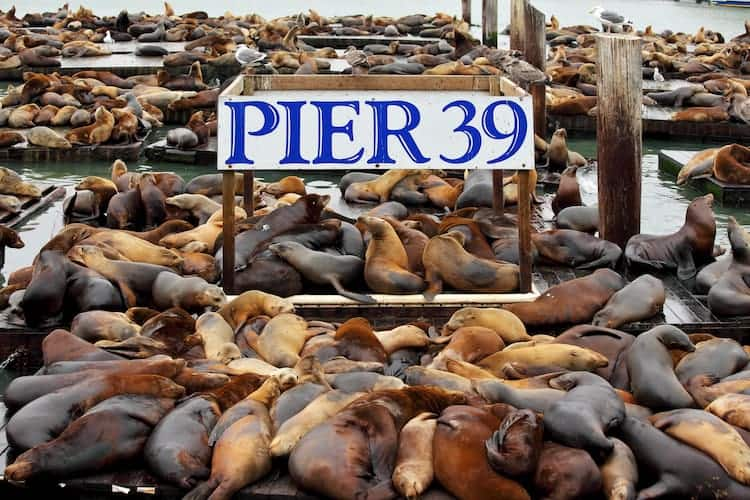 After the Loma Prieta earthquake hit San Francisco in October 1989, sea lions began to move onto the K-dock at Pier 39 of Fisherman's Wharf. The Marine Mammal Center recommended the sea lions be permitted to live there, and a large number of them remain at the pier to this day. You aren't allowed to feed or touch these adorable animals, but you won't have to pay anything to watch them sleep and play. 
Golden Gate Bridge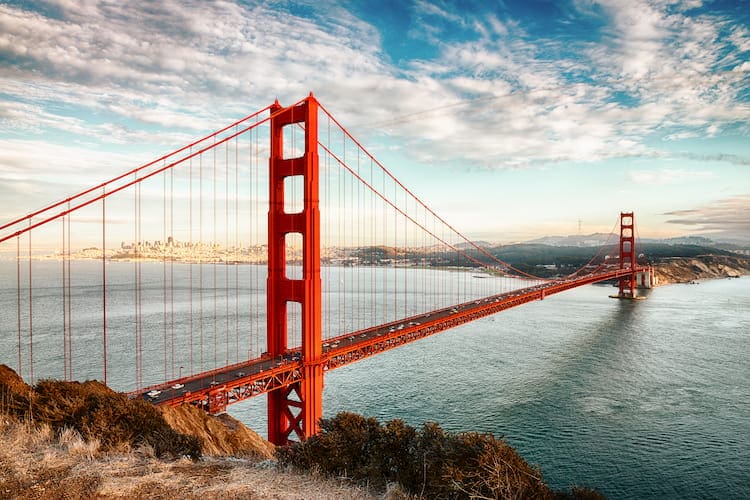 This bright orange, Art Deco bridge might be SF's most recognizable landmark. It won't surprise anyone that taking pictures of it is free, but many visitors don't know that you can walk or bike across the bridge for free as well. Pedestrians are only allowed on the East Sidewalk, while bicycles are allowed on the East and West sidewalks. You can check the Golden Gate Bridge website for sidewalk hours. Also, being outdoors and open-air, visiting the Golden Gate Bridge is a fantastic thing to do while social distancing in San Francisco during the COVID-19 pandemic.
Golden Gate Park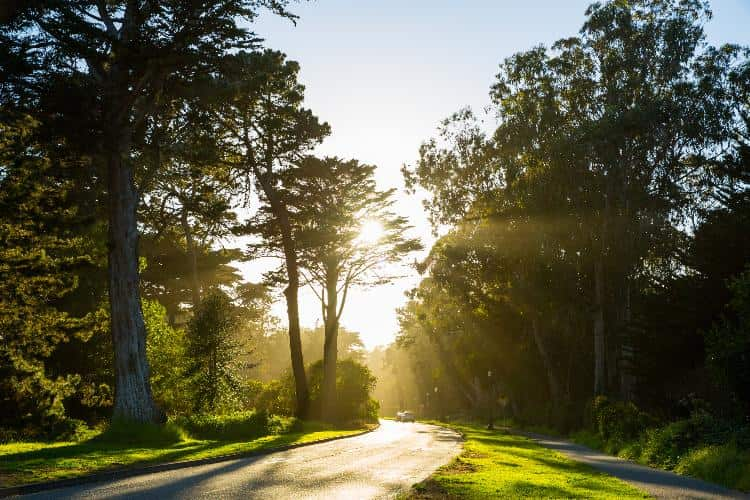 Spanning 1,017 acres, Golden Gate Park is home to picturesque gardens, lakes, and picnic spots as well as playgrounds and museums. Although attractions like the Japanese Tea Garden and the California Academy of Sciences cost money, you can spend a relaxing afternoon in the park for free.
Museums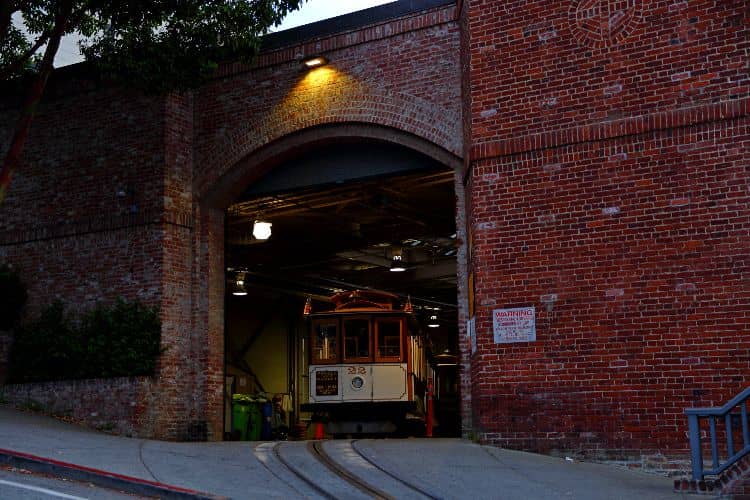 Most museums in San Francisco charge admission, and ticket costs can quickly add up if you're traveling with a large group. But hope is not lost. The three museums below offer free admission and abundant learning opportunities to round out your trip.
The Cable Car Museum
If you can't get enough of cable cars, stop by this free museum in the Nob Hill area. You can learn more about how cable cars work, the history of cable cars, and the specific cable cars currently in operation. 
Musée Mécanique
Love unconventional history and quirky antiques? You'll want to visit the Musée Mécanique, home to more than 200 coin-operated instruments and penny arcade machines. 
Wells Fargo Museum
Even if you're not interested in Wells Fargo, this museum located on the site where the bank first opened in 1852 offers a fascinating glimpse into San Francisco's history. You can see a Wells Fargo stagecoach as well as handwritten letters, gold dust, and gold ore that date back to the California Gold Rush. 
Save Money by Booking a Charter Bus
Don't let money worries keep you from visiting one of the U.S.'s most distinctive and exciting cities. You can build an entire itinerary for your San Francisco trip without spending much more money than it takes to get there. And GOGO Charters can make the "getting there" part more affordable too.
GOGO Charters offers minibuses for up to 35 people or motorcoaches for up to 56 people, all equipped with free Wi-Fi, abundant luggage storage, and power outlets (the last is especially great if you're like me and your phone is somehow always at 20%). Call us at (415) 462-2870, and we'll help you arrange your group trip to The City by the Bay.
Tags In
Do you need to rent a charter bus?
Do you need a long-term shuttle service?
We offer contracted shuttle services for businesses, schools, hotels, and more. Contact our experts at 1-844-897-5201 to discuss your long-term transportation plans.