We all know that education doesn't begin or end on your college campus. Especially if your educational institution spans multiple campuses or you're based in a major urban center, getting to and from the classroom can be a major hurdle for students and teachers alike.
Let GOGO Charters take the wheel! We specialize in custom shuttle bus rental plans, so our selection of motorcoaches and customer service team will be happy to pair your college or university with an ideal ride plan. Call 1-855-826-6770 today to discuss your intercampus shuttle bus rental needs with an experienced 24/7 reservation team.
Why GOGO Charters?
We have experience working with a wide variety of clients, from big-name corporations and the NFL to small businesses throughout the country. In other words, we can provide transportation for your college campus or housing complex, regardless of its size or rider count!
Our nationwide network of motorcoaches includes many state-of-the-art bus rentals of nearly any make and model on the market. So whether you need a Chicago charter bus service for your small campus or your sprawling Austin school is looking for a fleet of charter buses, we will have no problem connecting you to the perfect coach for your schedules, routes, and ridership makeup.
Easy Off-Site Parking Shuttle Services
Don't let construction plans or limited on-campus parking hinder your students' and faculties' ability to get to class. Instead, let a professional driver manage the commute to and from your off-campus parking destinations. Your passengers can arrive refreshed and free from stress with a first- and last-mile shuttle service! That way, no one has to be inconvenienced by a long walk between the parking lot and the classroom and everyone has a comfortable ride they can depend on.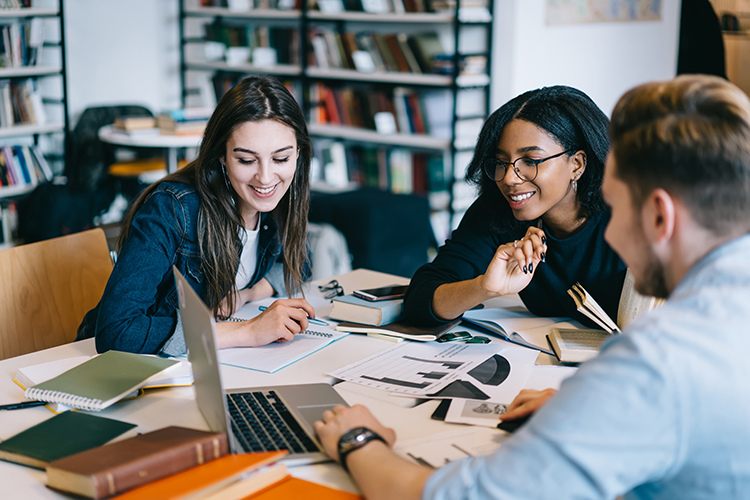 Off-Campus Housing Transportation
In college towns, housing and dorms within walking distance of campus are a hot commodity. But even if your housing situation isn't as close to the classrooms as you'd like, that doesn't mean your tenants are doomed to drive to and from campus every day.
That's where a shuttle to and from off-campus housing complexes can come in handy. Not only will a shuttle service offer a greater quality of life for your passengers, but providing a reliable ride to college buildings will make your housing complex stand out from other properties in town—and while you're at it, talk to your rep about adding onboard WiFi, power outlets, and reclining seats to your list of transportation perks!
College Campus Tour Shuttles
That's right—college campus shuttles don't just benefit current students, faculty, and staff! We'll work with your college or university office to coordinate college campus tour bus rentals to ensure all aspiring academics have a solid first impression of your institution. Our team members are experts in customized rental plans, which means you have total control over when and how often your shuttle rental arrives at your designated pick-up and drop-off location—whether that's a local hotel, your admissions office, or any off-site destination.
Arrange Your Intercampus Shuttle Service Today
Whenever you're ready to start (or even if you have some questions or concerns) give us a call at 1-855-826-6770. Our 24-hour reservation team would be more than happy to walk you through our bus rental options, answer any questions you may have, and provide a free shuttle bus rental quote tailored to your organization's needs—all within minutes. Get in touch today and see for yourself how easy it can be to book an intercampus shuttle service with GOGO Charters!
FAQ
Frequently Asked Questions
More Questions?
We're happy to help.
GOGO Charters is a charter bus rental service that operates in over 300 cities across the United States. With access to a variety of buses combined with superior customer service, we've got everything you need to schedule your next big trip. We can accommodate groups of all shapes and sizes, making us perfect for hospital shuttles, corporate events, convention transportation, employee shuttles, campus shuttles, movie and television productions, weddings, sports teams, field trips, church trips, and more. Have any transportation questions you need answered? Call us 24/7 at 1-855-826-6770. We're happy to help.