Here are just a few of the companies we've worked with: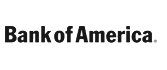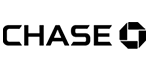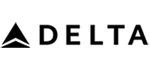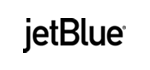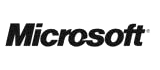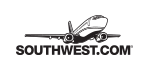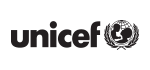 Austin Minibus & Charter Bus Rentals
GOGO Charters is a dedicated and reliable event transportation service provider in Austin. As the live music capital of the world, Austin constantly has visitors requiring group transportation services. We have access to top tier operators throughout Texas, making us one of the largest charter bus service in Texas. GOGO Charters provides group transportation services for Austin as well as bus service for Dallas, Houston, San Antonio and the rest of Texas. Our operators maintain the highest quality control standards in the industry, so you know you'll arrive to each Austin destination safe, sound, and ready to go. Our team of specialists are available 24 hours a day, 365 days a year to answer any questions you may have and offer a personalized quote for your trip!
CALL (512) 640-4096 FOR CHARTER BUSES IN AUSTIN, TEXAS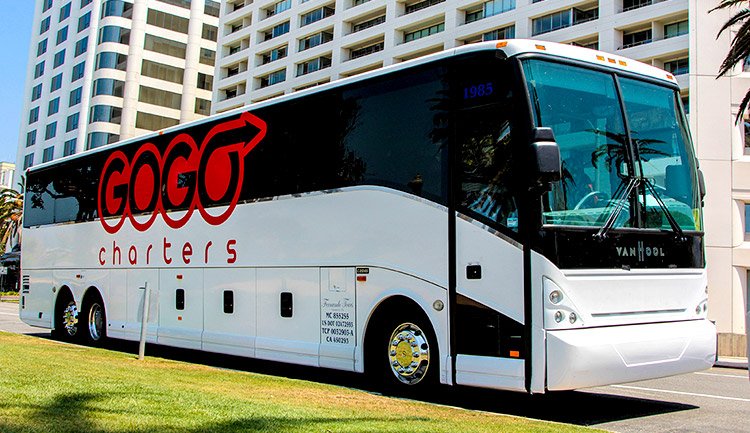 Rent a Charter Bus in Austin, Texas
GOGO Charters is one of the top bus companies in Austin. We're trusted by businesses and organizations of all sizes. From Fortune 500 companies and small businesses to sports teams and church groups, we're ready to handle any group's transportation. We are one of the most reliable and professional companies on the market for charter bus rentals.
In Austin, culture and creativity reign supreme! Take advantage of this vibrant city's networking and sightseeing opportunities with a personalized transportation rental. We have experience assisting both locals and tourists in reaching their destinations throughout the city, no matter the events on their itinerary. For groups who need a last minute bus rental, we're here to help! Our reservation specialists can often provide you with a bus in 2 hours or less.
Travel with Premium Amenities
Choose from premium amenities like reclining seats, ample legroom, TV monitors, DVD players, extra luggage storage, WiFi, power outlets, and more when you book through GOGO Charters. Our reservation specialists are available 24/7 to take your call at (512) 640-4096 and help you choose the perfect bus. Reach out today for a free, no obligation quote!
Keep Your Company Connected and On Time
We understand that as a business, staying on schedule is one of your top priorities. If you need a reliable shuttle service that you can trust to arrive on-time every time, reserve transportation for your next company event through GOGO Charters. From trade shows and conferences to seminars and off-site training, motorcoaches make corporate travel in Austin safer and simpler. You'll be able to create a custom fleet that best suits your passengers' needs that runs on a schedule you create.
Simplify Your Company's Transportation
Avoid complicated carpools and travel reimbursement by traveling together with a luxury charter bus. We'll take care of the logistics while you focus on bonding with your team. Stay connected with WiFi and power outlets, available upon request, to conduct meetings, answer emails, and keep up with industry news on the road. Share your company's new promotional video or a TED Talk with your team on the bus's TV monitors.
Arrange for a shuttle to pick out-of-town clients up from Austin–Bergstrom Airport. Their driver will take them to your office in time for their next meeting or to a local restaurant like Jack Allen's Kitchen. They'll surely appreciate a dedicated tour bus during their visit.
Travel Around Austin for SXSW
Attending SXSW? Rent shuttles for your team with GOGO Charters to save time on parking and public transportation. Your personal driver can drop your team off at the front entrance, find adequate parking while they network and explore the exhibits, and meet them back at the entrance when they're ready to leave. Chat with our reservation specialists about having your bus wrapped with your brand assets to gain exposure during the event!
Book Simple, Elegant Transportation for Your Wedding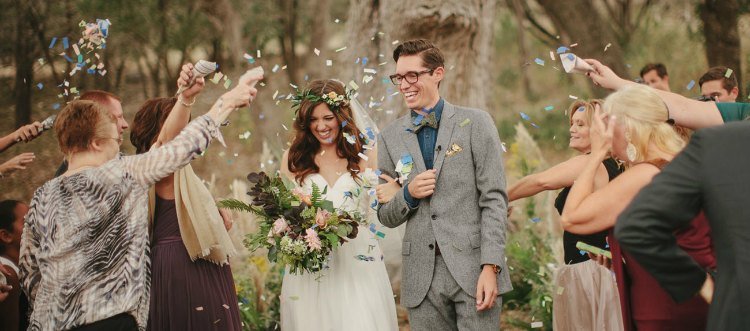 Let us take the stress out of your wedding day transportation plans! We've helped brides and grooms across Austin find the best vehicle options for their big day.
For out-of-town guests, airfare can be costly. Especially for large groups of travelers, finding comfortable accommodations that keep everyone together can be a challenge. Forgo these frustrations by planning ahead with a private charter bus rental. We'll help your friends and family book a bus trip from their hometown to Austin to ensure that everyone arrives safely and on time.
Shuttles for Weddings of All Sizes
With gorgeous venues available in the Austin area, such as Pecan Springs Ranch or the Allan House, you won't want to limit your wedding plans to just one scenic location. Many couples opt for their ceremony and reception to be held in separate venues. With shuttles running between the hotel and your venues, guests won't have to worry about parking or arriving late. Friends and family who wish to enjoy libations at your reception can relax and enjoy the evening before returning safely to their hotel with a trained professional as their designated driver.
For your wedding party, you may need specific accommodations to take you to picture locations and your venues. Every GOGO Charters rental comes with plenty of storage compartments to secure photography equipment, makeup and hair accessories, and other personal belongings between photo ops. Your driver will happily make every stop on your wedding day itinerary and get you there on time. You can request an all-white or all-black bus for an elegant look. While limos have limited space inside, you'll have room for as many as 35 people when you book a minibus. Of course, if you need room for more people, there are plenty of sizes to choose from!
Plan a Bachelor or Bachelorette Party
Before you say "I do," celebrate with your closest friends on a luxury minibus. We offer a variety of amenity services to keep passengers entertained while on the road, like auxiliary ports and a PA system. Enjoy music and alcoholic beverages on your bus before heading to Austin's top nightclubs or restaurants for your bachelor or bachelorette party. No need to nominate a designated driver or worry about parking when you book your wedding transportation shuttle through GOGO Charters!
Root for the Home Team with GOGO Charters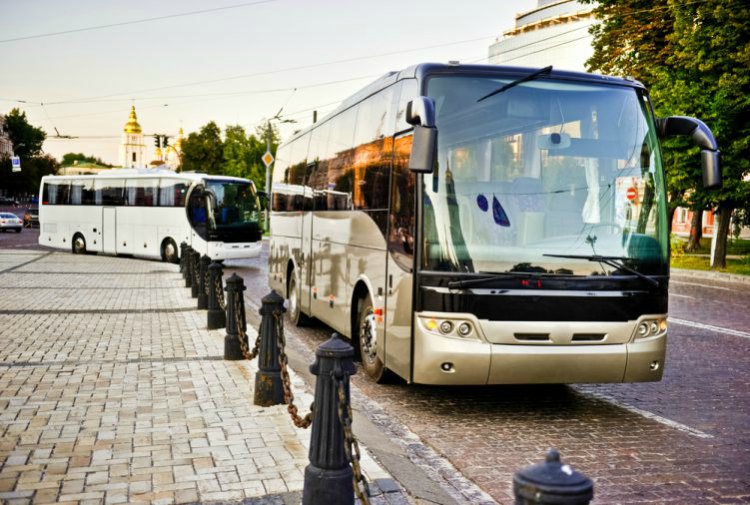 Fans, athletes, and coaches alike trust GOGO Charters to book the perfect bus for their upcoming trips. We've worked with little league teams all the way to professional leagues like the NFL. Whether you root for the Texas Longhorns, the Texas Stars, the Austin Spurs, or any other local teams, we'll help you secure the perfect transportation to and from the game. Even if you're planning a trip to an away game, GOGO Charters will get you there!
Spacious Charter Bus for Sports Teams
Don't worry about renting a separate trailer for your equipment, tailgating supplies, or luggage. Store all of your team's equipment and personal belongings in your bus's secure luggage bays. For items you may need to store during the ride like snacks, games, or a pillow, you'll have access to spacious overhead bins inside the bus. Even if your group decides to make a pit stop ro dinner break along the way, your driver can look after your things until you return.
Instead of taking separate cars for away games and tournaments, keep your teammates together in a motorcoach and get pumped for the big game. Cushioned seating, ample legroom, air conditioning, and on-board restrooms allow your players to rest on longer rides. With everyone comfortably seated in the same vehicle, you can rest assured your team will arrive on-time and ready to take home the gold.
Skip the School Bus or Carpool
Unlike school buses, motorcoaches are more comfortable for adult chaperones and coaches. Keep young players occupied with music or movies using the bus's entertainment system.
Cheering on a friend or family member in the Austin Marathon? Your bus driver can drop you off downtown for the start of the race and take you to points along the course to help motivate the runners. Ride down to the end of the race to celebrate as your loved one crosses the finish line!
Group Outings Made Easy in Austin
Planning a group trip for your church, school, or family? We're experts in organizing private transportation in and around Austin. Call our reservation specialists at (512) 640-4096 with the places you'd like to go and a rough headcount, and they'll find you the coach that best meets your needs.
Long gone are the days of struggling over coordinating carpools or hailing a rideshare. Even groups visiting from out of town can skip the frustration of navigating the unfamiliar Austin public transportation system.Your group won't have to worry about their friends and personal belongings getting separated into multiple vehicles when you book private bus transportation beforehand. Rent a charter bus to keep everyone in the same place, so your group can spend quality time together and relax knowing everyone is safe and accounted for.
Leave Driving to the Professionals
Tour Austin without having to navigate its busy streets alone. Your local, professional driver will map out the best routes ahead of time, so you can save your energy for enjoying your event. Ask them to share their favorite restaurants and activities in Austin for insider recommendations.
Planning a birthday party for your significant other? Invite their closest friends for dinner, dancing, and drinks along 6th Street in a minibus. No need to designate a friend to be your driver for the night. Renting a bus means everyone can enjoy their beverages safely. Plus, you can request a bus that allows alcohol on-board to get the party started on the way to your night on the town.
Shuttle to Austin's Music Festivals
Don't miss your favorite artists perform at Austin's top music festivals. Shuttle to the event in a modern minibus to avoid parking hassles and congested public transportation. Hype your group of music enthusiasts up on the way to Austin City Limits, Fun Fun Fun Fest, and the SXSW Music Festival with your bus's entertainment system. If you're one of the performers at the festival, there's a tour bus rental option just for you!
Save your group the frustration of coordinating rides to and from the shows. Whether you're attending a one-day festival or a multi-day event, your driver will patiently wait to pick you up at the end. All your group will have to worry about is making it to the designated pickup location on time, and your driver will handle all the navigation and parking details. After the last performance, check out Austin's top tourist attractions and restaurants! In the past, we've helped tour groups coordinate their own custom hop-on-hop-off shuttle that services all their favorite destinations. Call (512) 640-4096 at any time to get started!
Ride in Comfort for School Trips and Events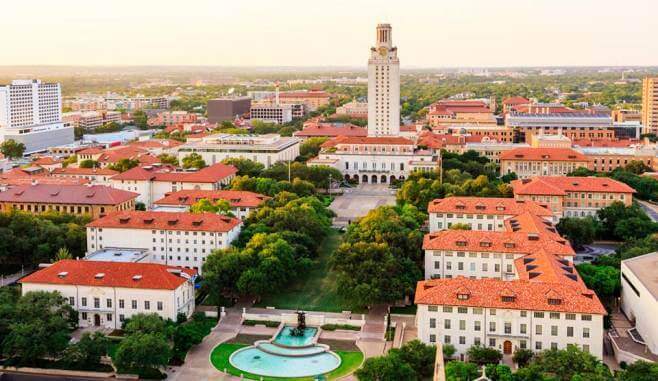 Planning to tour college campuses in Austin? Ride around the University of Texas or St. Edwards University to see their beautiful buildings, meet advisors, and attend on-campus events. Your driver can take you to each destination on your list including residential halls, libraries, student centers, and restaurants. We only network with certified professionals who have passed rigorous safety exams and background checks, so you can tour these prestigious school with peace-of-mind.
Upgrade Your School's Transportation
Instead of renting a limo this prom or homecoming season, take a bus with your closest friends and classmates! With a GOGO Charters bus rental, you have a variety of bus models and sizes at your disposal, so you can tailor your fleet to your group's size. Whether your need a compact 18-passenger minibus for your small group or a 56-passenger charter bus for your entire class, you'll have more room to dance and chat with friends than in a crowded limo. You can even take advantage of the TV monitors, DVD players, WiFi, and power outlets that are available on standard-sized charter buses. For longer rides like senior class trips, the bus's spacious reclining seats and ample legroom will keep you comfortable the whole way, while the roomy storage spaces keep the aisleways clear en route.
Upgrade your school bus to a charter bus for your next class field trip. Chaperones will love the buses' cushioned seats and optional WiFi, and kids will stay occupied with TV monitors and DVD players inside the bus. With an on-board restroom, the driver won't have to make as many stops along the route so your group can stay on schedule.
Take a Movie Tour Throughout the City
Ride around Austin on your own personal tour bus to visit the sites of famous movie scenes. You'll find filming locations from Friday Night Lights, Dazed and Confused, and more throughout the city, so give yourself and your fellow movie buffs plenty of time to take it all in. One way to by your group some time is to arrange the transportation details beforehand. When you let a professional driver take care of the traffic and parking, your group will have more time to explore the city. Stop by the Alamo Draft House for an ad-free movie, a delicious meal, and a pint from the taproom without stressing the ride home. Your driver will arrive right when you need them, anywhere in town.
Each year, the Austin Film Festival showcases the best writers, filmmakers, and producers. When you book a charter bus for the event, your driver will take you from your hotel to the festival's venue as well as any tourist attractions you want to check out during your visit.
Explore the Top Attractions in Austin
Austin is a city dedicated to cultural events and activities. It's a center for music, comedy, film-making, and outdoor fun. Its restaurants are famous across the country, and Austin is renowned as a mecca for foodies. There are many exciting activities and attractions in this fascinating city!
Downtown is usually the starting point for tourists' journeys, with the pink-granite Texas State Capitol dating back to 1888 as one of its top attractions. Follow the Colorado River to either of the two beautiful lakes within city limits for gorgeous scenery. There are many opportunities for water sports, hiking, and biking here. Store your water skis, hiking equipment, and bikes under the charter bus and enjoy the ride.
Austin is also home to one of the largest universities in the US, the University of Texas, and their students and professors often choose GOGO Charters' services when planning trips and cultural events.
Visit Some of Austin's Best Neighborhoods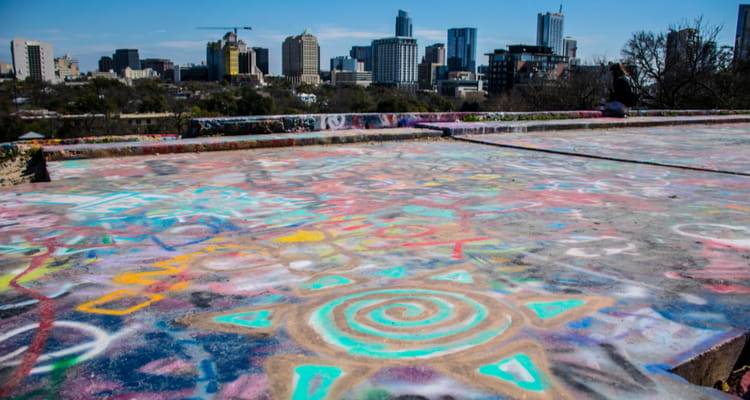 Austin has a mixture of neighborhoods that will appeal to every type of traveler. From eclectic areas filled with quintessential Austin music venues and bars to higher-end neighborhoods with premier shopping and luxury accommodations, the city has it all. Out-of-towners traveling to Austin can find some of the best attractions, eateries, and nightlife in these neighborhoods:
Downtown
Downtown Austin is home to numerous live music venues, a diverse range of restaurants, popular bars, and so much more. The downtown area also encompasses multiple bustling districts, including the Red River Cultural District, Warehouse District, Rainey Street, and infamous Sixth Street. Grab Texas barbecue and good musical performances at Stubb's Bar-B-Q or drink a few brews at Easy Tiger Bake Shop & Beer Garden.
South Congress (SoCo)
Located in South Austin beyond Lady Bird Lake, the South Congress neighborhood is filled with famous murals and street art, galleries, hip shopping boutiques, music venues, and trendy eateries. SoCo's hipster atmosphere and lively streets make it a popular location for locals to bring out-of-town visitors. Take pictures at some of SoCo's best murals and then head over to Hotel San José for tasty drinks and a bite to eat.
University of Texas
The University of Texas at Austin is home over 50,000 students, which builds up a unique community within Central Austin. The UT campus is home to popular attractions like the LBJ Presidential Library and the Blanton Museum of Art. "The Drag" is a frequented street filled with shops, restaurants, and bars bordering the UT campus. Explore the massive campus and grab a drink or enjoy a show at local music hotspot Hole in the Wall.
East Cesar Chavez/East Downtown
This part of Austin was historically segregated and underwent major changes throughout the civil rights movements. Now, East Cesar Chavez is a melting pot for vibrant art and culture. If you're looking for a rich and diverse mix of Latino and Native American influences, look no further than this East Austin neighborhood.
South Lamar/Zilker
The neighboring Zilker and South Lamar areas are often considered two distinct neighborhoods by locals in South Austin. Due to their close proximity, if you're visiting one, you might as well take extra steps to visit the other. These neighborhoods are near popular greenspaces like the Barton Creek Greenbelt and Zilker Park. Plan a group picnic or lay out in the South Austin sun with your travel group.
Take on Austin's Nightlife and Performances
Many stylish bars and music venues can be found here, especially in the area of Cesar Chavez down to 15th. Ask your charter bus driver to take through these areas on your next trip!
With many festivals, theater performances, and music shows taking place in Austin on any given night, you and your friends will not want to miss a single act. Spend less time stressing the rideshare or carpool logistics, and streamline all your Austin travels with GOGO Charters! We're dedicated to making your next trip memorable, so you can expect outstanding customer service from beginning to end.
Day Trips: Groups who come to Austin often choose to rent a charter bus for their sightseeing trips to Houston, San Antonio, Dallas, and Corpus Christi. No matter where your travels take you, GOGO Charters can provide your group of explorers with comfortable and reliable transportation!
How Much Does a Charter Bus Cost in Austin?
To give you an idea of how much a trip costs, a group traveling from Austin to Dallas might pay around $2,309 roundtrip. Several major factors play into the cost which you can read about in our comprehensive pricing guide. Get a detailed quote for your upcoming trip in Austin, Texas by calling us now at (512) 640-4096.
Choose a Professional Charter Bus Rental Company
Choose GOGO Charters for your Austin charter bus services. We are one of the best motorcoach service providers in the US, and our reputation proves it. We charter luxurious full-sized buses for large groups and elegant minibuses for small groups. Whether you're coming in for a wedding, business trip, sporting event, school event, or private tour, we've got you covered. Call us today at (512) 640-4096 to learn more about motorcoach rentals, and we'll provide you with a free quote!
Rent your charter bus now:
(512) 640-4096
You may have seen us featured in: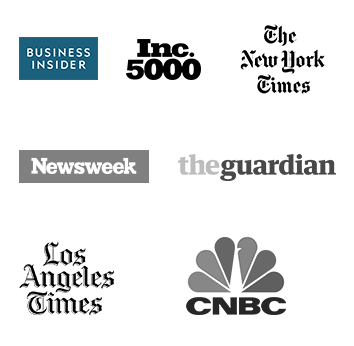 Calculate Rates
from Austin, Texas
Last Minute
Prices
Roundtrip

From: Austin,TX

To: Atlanta,GA

Roundtrip

From: Austin,TX

To: Corpus Christi,TX

Roundtrip

From: Austin,TX

To: Dallas,TX

Roundtrip

From: Austin,TX

To: Houston,TX

Roundtrip

From: Austin,TX

To: New Orleans,LA

Roundtrip

From: Austin,TX

To: Orlando,FL

Roundtrip

From: Austin,TX

To: San Antonio,TX

Roundtrip

From: Austin,TX

To: Washington DC,DC
Gogo Charters Austin

9318 Sprinkle Rd, Suite B, Austin, TX 78754

(512) 640-4096
More About Group Travel in Austin
Helpful Bus
Rental Resources
Latest
Blog Posts