Austin Employee Shuttle & Corporate Transportation Services
If your company needs an easy way to transport employees in Austin, GOGO Charters has your solution. We've organized employee shuttle services for companies across the country and can personalize transportation for business. You'll have a charter bus rental tailored to your number of employees that's operated by a professional driver who'll take care of the ATX traffic. No more dreading the commute between SoCo and North Austin -- leave the transportation to us. Providing a professional corporate shuttle service for your colleagues can eliminate commute-related stress and instead allow them to relax and arrive prepared for a day of productivity.
CALL 512-640-4096 FOR EMPLOYEE SHUTTLE SERVICES IN AUSTIN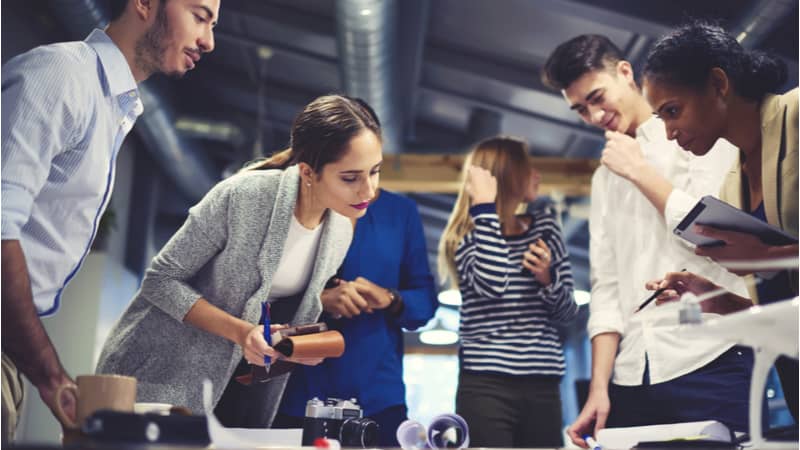 Customize Shuttle Routes and Schedules
We understand that not all jobs function on the same schedule. Some workplaces start work strictly at 7 AM, while others have a relaxed and flexible schedule. Booking your corporate shuttle service with GOGO Charters will give your business the option to customize routes and schedules to your liking. Let your reservation expert know what type of schedule you're working with and they'll help you build the best transportation service to meet your needs.
Relax or Get Work Done on the Road
Along with having the freedom to build your own private shuttle routes, you can also bump up the travel experience with additional amenities. Rather than getting frustrated in bumper to bumper in traffic, employees can sit back in reclining seats as they're transported to and from work by a professional driver. To make transportation even better for your employees, request additional amenities like WiFi, TVs with DVD players, and power outlets on your shuttle. Employees can use the charter bus's WiFi and power outlets to kick off the workday early or opt to relax and catch up on podcasts, social media, or TV shows before a long day at work.
Employee Shuttles for Companies of All Sizes
When you organize your corporate transportation with GOGO Charters, you'll be able to build a fleet with as many shuttles as your company needs. Reserve an 18-passenger minibus to shuttle employees to your small business or request a fleet of 28-passenger minibuses to transport larger groups of employees from across Austin. We can also provide groups with an ADA-accessible shuttle for employees with mobility concerns. Just let your reservation expert know how many ADA-accessible shuttles you'll need and which routes they'll need to service.
Is your company planning to attend a multi-day conference or corporate convention in Austin? Book a 56-passenger motorcoach to easily shuttle employees to events throughout South by Southwest (SXSW). Instead of crowding onto Capital Metro or struggling to find parking at busy SXSW venues, your employees can ride easy knowing they'll have designated transportation.
Long-Term Corporate Shuttle Services
You shouldn't have to call a company every time you need shuttle service. If you'll need a recurring employee shuttle, let our team draw up a personalized long-term contract. This contract will help you avoid unnecessary phone calls and emails to organize a private shuttle bus service every time you need one. Call our recurring shuttle experts at 1-844-897-5201 to get an idea of your long-term bus rental cost.
Book Your Austin Private Shuttle Bus Service
Ready to book your corporate shuttle? Give us a call at 512-640-4096 to get started. You'll get a quick, no-obligation charter bus quote or an all-inclusive contract for your employee shuttle service. Our team is available 24/7 to assist you!
Frequently Asked Questions about Shuttle Services in Austin
How much does a shuttle service in Austin cost?
The price of your shuttle service will depend on a few factors, such as how long you need your shuttle, the length of your route, and what type of shuttle bus you book. One of our reservation specialists can explain exactly what goes into your price—just give us a call at 512-640-4069.
How do I book a shuttle service in Austin?
When you book with GOGO Charters, all you have to do is plan your ideal route, choose a bus (with our help!), and leave the rest to us. We'll find you a professional driver to operate your shuttle and handle all of the travel logistics. When you're ready to book, just give our team a call.
What types of shuttle buses are available to book in Austin?
GOGO Charters book a variety of bus types. You can choose from compact minibuses, full-size charter buses, and more models with the help of our reservation specialists. Need multiple buses? We'll build a custom fleet with your group's needs in mind.
Can I get a bus with WiFi?
Absolutely! Just ask your reservation specialist when you call to book. WiFi and many other amenities, such as reclining seats, air conditioning, a PA system, and overhead storage, are often available at no additional cost.
Is it safe to book a shuttle bus service right now?
While we can't guarantee that any group transportation method is 100% safe right now, GOGO Charters is doing everything we can to keep your passengers safe and healthy. This includes helping you mandate masks and temperature checks and enforcing social distancing on your bus. Booking a shuttle service for your employees or medical staff may be a better alternative to public transportation since your staff members will only be exposed to the coworkers they already see every day. If you feel that a shuttle service is best for your group, we'll be here to help you set it up and answer all of your questions!
Rent your charter bus now:
512-640-4096
You may have seen us featured in: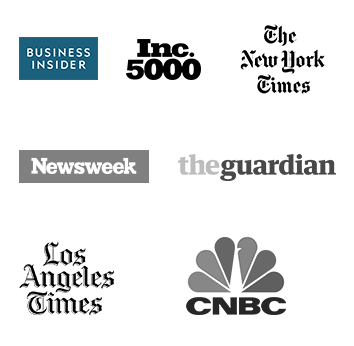 Gogo Charters Austin

9318 Sprinkle Rd, Suite B, Austin, TX 78754

(512) 640-4096
More About Group Travel in Austin
Helpful Bus
Rental Resources
Latest
Blog Posts