Must-See Spring and Summer Austin Festivals
With warmer weather just around the corner, now is the perfect time to start preparing for festival season! Those seeking a unique festival experience with personality and hometown flairs should turn to Austin, Texas, the gem of the Central Texas Hill Country. From the cultural classics to the wonderfully weird and everything in-between, Austin has it all. The city is a mecca for live music, food, film, and art all year round—even throughout fall and winter—but its eclectic array of festivals and events gear up even more as the temperature rises.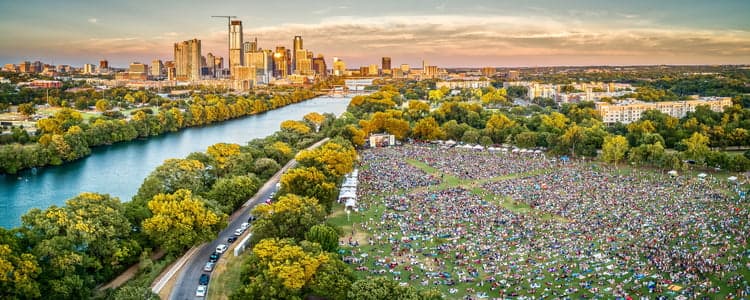 You and your fellow festival fanatics won't have to miss a single concert, street festival, roadside dive, or special screening by booking your group transportation through GOGO Charters. We know how to handle the transportation for all types of group outings, so you can trust us to simplify your Austin travel plans this spring and summer. From compact minibuses to shuttle up to 35 passengers in and around downtown, to full-sized, 56-passenger charter buses for larger out-of-town shindigs, we can assemble the perfect festival transportation fleet for you. Your band of merrymakers can even get the fun started while on the road with amenities life WiFi, auxiliary ports, televisions, and a PA system. With a fully air-conditioned private transportation rental from GOGO Charters, everyone will arrive refreshed and ready to party!
Austin Festivals You Won't Want to Miss
Ready to get going? For your convenience, we've laid out the must-see Austin festivals that pop up in the warmer months, from April through August:
Old Settler's Music Festival
When: Mid-April
Where: 1616 FM3158, Dale, TX 78616
Old Settler's has brought the best bluegrass, jazz, blues, and local acoustic to Central Texas since the 1980s. Despite its rural location an hour's drive from Austin City center, Americana enthusiasts and local supporters say this iconic event is well-worth the trek. Many attendees set up camp at the venue's onsite campgrounds throughout the duration of this weekend-long jaunt, but don't feel like you have to rough it to enjoy the festival. We recommend large groups stay in Austin and arrange a private bus rental. With everyone in the same vehicle and a professional at the wheel, everyone can sit back, relax, and jam together on the way to and from the venue.
Austin Food + Wine Festival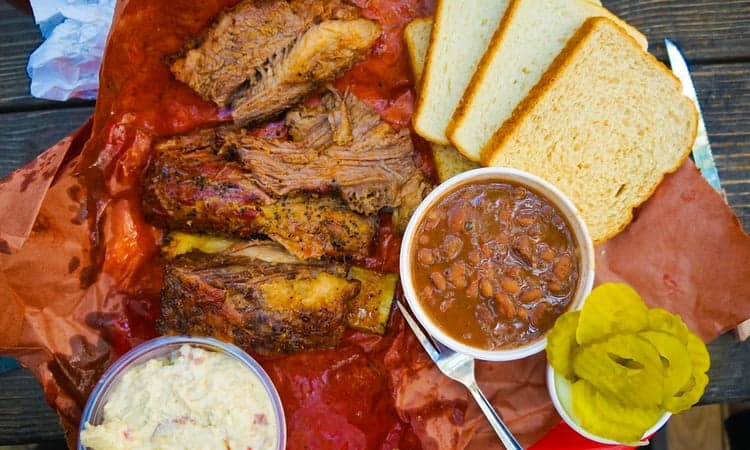 When: Late April
Where: 900 W Riverside Dr, Austin, TX 78704
Need a crash course of the best and tastiest Austin eats? This event sprawls throughout the Austin foodie scene, with a majority of the festivities centered in the beautiful riverside Auditorium Shores at Town Lake Metropolitan Park. Come sample sips and bites from Austin's finest chefs, watch live culinary demos so you can cook like the pros, witness an epic gourmet taco tournament, and dance the night away to local live music. Visitors cannot purchase single-day tickets for this festival, so be sure to arrange for you, your friends, and your driver to stay in town multiple days if you plan to make the most of this Austin summer staple.
Spring Pecan Street Festival
When: Early May
Where: between 600 Brazos St, Austin, TX 78701 and 582 N Interstate 35 Frontage Rd, Austin, TX 78701
Twice a year, a three-block stretch of 6th Street shuts down for one of the oldest time-honored traditions in Austin. Tourists and locals alike gather for a taste of local cuisine, a peek at local artists' latest creations, and dance along to local musical acts. While you're exploring the 6th Street District, be sure to stop by the famous mural near the Interstate 35 overpass and the oddities and curios showcased at the Museum of the Weird.
ATX Television Festival
When: Early June
Where: Downtown, Austin, TX 78701
Do you and your friends love all things television? You won't want to miss this celebration of TV! This nationally renowned convention draws actors, screenwriters, directors, directors and creators from across the medium for a weekend of panels, meet and greets, sneak previews, and showcases of new talent. Venues for screenings and panels can be far-spread across downtown, so festival veterans recommend reserving a transportation shuttle beforehand to guarantee you'll arrive at your desired destination with plenty of time to find seats for your entire group.
Austin Ice Cream Festival
When: Late June
Where: 2101 Jesse E. Segovia St, Austin, TX 78702
From intense ice cream eating competitions to laid-back concerts for all ages, this festival is the perfect way to beat the sweltering Texas heat. Kick back along the banks of the Colorado River and satisfy your sweet tooth with local frozen concoctions. Groups aged 21 and over should stick around for the after-dark ice cream social, complete with boozy frozen treats. Don't worry about assigning a designated driver. GOGO Charters can set you up with a certified professional to give your group a reliable ride home.
Contrast Film Festival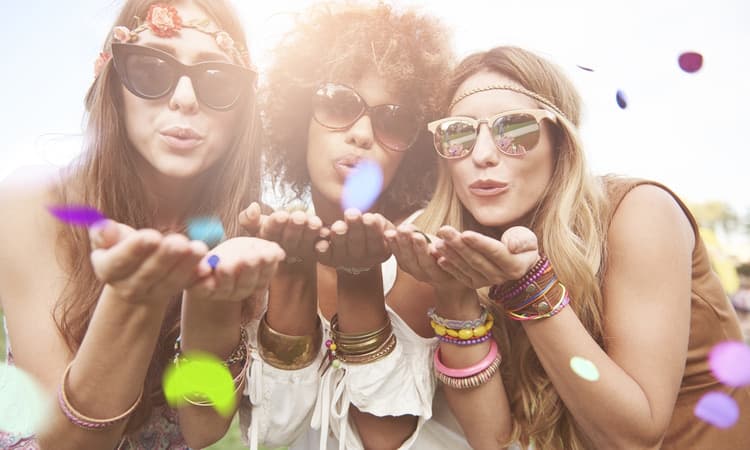 When: Late July
Where: Alamo Drafthouse Ritz, 320 E 6th St, Austin, TX 78701
Austin Film Society Cinema, 6406 N Interstate 35 Frontage Rd #3100, Austin, TX 78752
Cheer Up Charlie's, 900 Red River St, Austin, TX 78701
In the spirit of Austin's off-the-wall attitude, this festival showcases genre-defying and forward-thinking film and performance art. Since 2018, this event has provided a platform for LGBT filmmakers and women in the film industry to push the boundaries of visual storytelling and voice their diverse and unique perspectives. Like many film festivals in Austin, Contrast venues are scattered around town, meaning your crew of film enthusiasts should consider streamlining your travels with a private minibus.
Bat Fest
When: Mid- or Late August
Where: 100 Congress Ave, Austin, TX 78704
Round out your summer festival plans with this one-of-a-kind Austin celebration along the Congress Avenue Bridge. Highlights include a bat-themed costume contest, local arts and crafts vendors, fun-filled children's activities and more. Make sure to keep track of time, however. Your group will want to snag the perfect riverside seats by sundown, when 1.5 million Mexican free-tailed bats emerge from under the bridge and fly into the night.
Book Your Austin Festival Shuttle
Whether you need a quick ride for your family to a downtown celebration or a long-distance fleet for concerts farther from town, GOGO Charters has you covered. We're dedicated to making your transportation experiences a breeze so you can get out and enjoy the vibrant Austin festival scene. With experience servicing groups of all shapes and sizes, including weddings, business outings, sports events, field trips, and private events, we can organize your travel logistics throughout Austin and beyond. We also service most Texas major cities, from Houston to El Paso, from San Antonio to Dallas. No matter where your festival plans take you, our 24/7 team can pair your group with a custom fleet of charter buses or minibuses to fit your number of passengers and desired amenities. Call 512-640-4096 today to learn how!
Tags In
Do you need to rent a charter bus?
Do you need a long-term shuttle service?
We offer contracted shuttle services for businesses, schools, hotels, and more. Contact our experts at 1-844-897-5201 to discuss your long-term transportation plans.