Rent a Private Bus in Austin
Have a group coming in for a trip to Austin? Let GOGO Charters provide you with top-notch, personalized transportation. We charter buses for groups of all shapes and sizes, with bus rental options ranging in size from 18-passenger to 56-passenger. Between premium amenities and a dedicated team of reservation specialists, we're your #1 choice for private bus rentals in Austin.
If you're not sure where to start, check out our complete guide to charter bus rentals. Our reservation specialists are available for questions 24/7— call us at 1-855-826-6770 for a free, personalized quote today!
CALL 1-855-826-6770 FOR YOUR PRIVATE BUS IN AUSTIN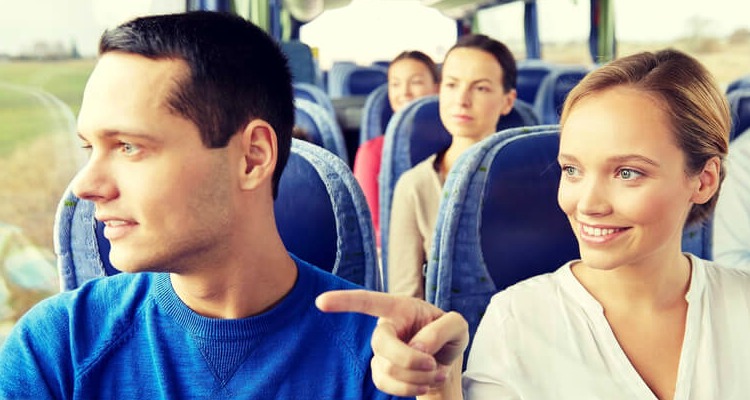 Charter buses cost less than airfare and offer the same comfortable amenities as airplanes. With reclining seats, air conditioning, lots of legroom, on-board storage space, on-board restrooms, and WiFi, you'll travel comfortably while your driver takes you right to your destination. As a bonus, you won't have to worry about an airline mishandling your luggage or, worse, losing it along the way.
If you'll be flying into Austin-Bergstrom International Airport, let us be your personal airport transfer service. Let us know when your plane will land, and we'll be there to pick you up and transport you to hotels, conferences, restaurants, or any other stop you have planned. Unlike public services, we operate on your time.
Relying on public transportation can be frustrating— deciphering bus routes and waiting around for cars is never fun. Instead, let a bus from GOGO Charters be your personal transportation service for your trip. We'll pick you up from your hotel when you're ready to head out, take you to every stop on your itinerary, and bring you back safely when you decide you're ready to end the day. Wherever you go, you'll be in control.
School Trips with a Charter Bus
Charter buses are the perfect safe, comfortable alternative to traditional school buses. You'll be able to enjoy reclining seats, air conditioning, and on-board WiFi and televisions for longer trips. Your students will be able to socialize and enjoy their time together while your driver transports you to your field trip destination.
Take your students on a visit to the Texas State Capitol building, where they'll receive a tour tailored to their grade level.
Communal Church Trips with a Bus
Don't worry about splitting up your group and taking separate cars. We'll pair you with an experienced driver who'll transport you safely to your next mission trip, retreat, or convention in Austin. Allow your group some time to socialize or study on your bus during your trip. You'll arrive at your destination rested and ready to spend time together as a team.
Organized Family Travel
Family reunions are easier with a charter bus. Let us bring you into Austin and transport you between your hotel, restaurants, museums, parks, and all other stops on your itinerary. Your family will be guaranteed reliable transportation, and you won't have to worry about taking separate cars, relying on public transportation or ride-share apps, or waiting around for that one person who's always late
Head over to the Escape Game for some friendly competition, then finish the day at Pinthouse Pizza.
Personalized Driving Tours
Familiarize yourself with the city or finish off a day of sightseeing with a driving tour through the city. Cruise past Austin's State Capitol building and through Zilker Park for some of the best views of Austin. Sit back and enjoy the ride from the comfort of your private bus.
Simplified Bus Reservations with GOGO Charters
GOGO Charters makes it easier than ever to book a bus for your next wedding, corporate trip, sporting event, or private affair. Our reservation specialists are available 24/7 for questions or concerns, ready to work with you to tailor your rental to your needs. Call us any time at 1-855-826-6770 for a free, personalized quote! We're always happy to help.
Rent your charter bus now:
1-855-826-6770
You may have seen us featured in: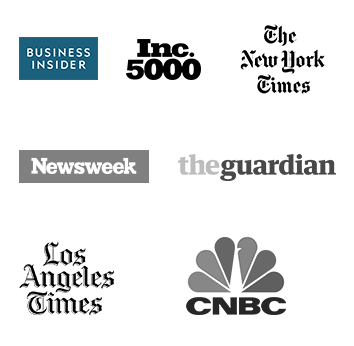 Gogo Charters Austin

9318 Sprinkle Rd, Suite B, Austin, TX 78754

(512) 640-4096
More About Group Travel in Austin
Helpful Bus
Rental Resources
Latest
Blog Posts