A Group Travel Guide to the Best Fall and Winter Festivals in Austin, Texas
When you think of festival season, summer heat and full days of dancing under a blazing sun may first come to mind. And while Austin is known for its unique must-see spring and summer festivals, for a city that is proud of "keeping it weird," the festivals don't stop once the cooler months kick into gear. From live music to holiday outdoor adventures, Austin offers plenty of reasons to keep the party going even as the temperature drops.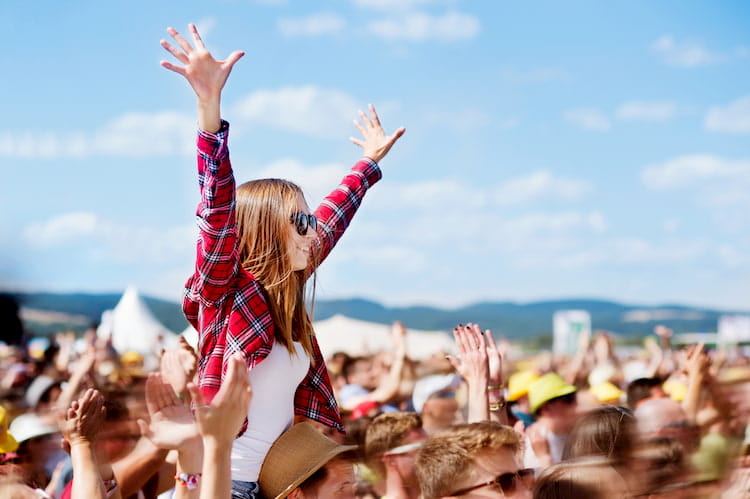 Getting to Austin's Festivals with a Group
Austin's fall and winter festivals range in size and can spread throughout the city, so if you're planning to visit your favorite one, you'll want to plan accordingly. Don't waste time looking for rides and figuring out how to meet up before and after each event. While driving your own car is great for a solo trip, if you plan on bringing a large group you might end up spending most of your time apart while tackling the dreaded parking nightmare.
To avoid dealing with any festival transit headaches, book your transportation with GOGO Charters. The compact minibuses we charter are perfect for a group of 35 or fewer people, while larger charter buses contain up to 56 seats and are great for out-of-town travels. Relax in comfort with reclining seats, enjoy a movie on longer rides, or gaze at Austin's breathtaking views through our panoramic windows. With WiFi and outlets to charge your phone, and access to restrooms on larger charter buses, not only will you be with your group the entire trip, but you will also get to experience VIP festival treatment from beginning to end.
Best Fall and Winter Festivals in Austin, Texas
Ready to start planning your next festival trip? We've found the most popular and interesting fall and winter festivals to get you pumped and ready to hit the road. Our guide contains some of the must-see festivals from September and on into the new year:
Fantastic Fest
When: Mid to Late September
Where: Alamo Drafthouse: 1120 S Lamar Blvd Austin, TX 78704
Austin's Fantastic Fest is the largest genre film festival in the U.S. and specializes in fantasy, horror, sci-fi, action films, or as the name suggests—any film that is just plain fantastic. Fantastic Fest is a top festival to visit if you and your group are cinephiles, or if you're just looking for a theatrical experience unlike any other.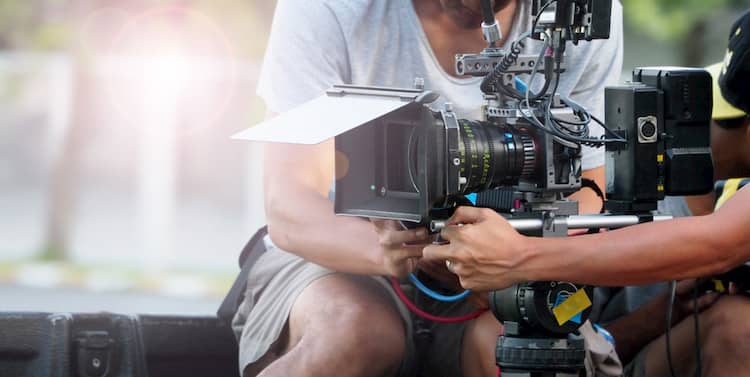 The festival consists of eight screens and lasts for eight days, with both full-length and short films being shown twice. All visitors must purchase a Fantastic Fest badge that comes with several options for viewing the films of your choice. Be sure to sign up for the "secret screening" where the film will only be revealed after it has begun for an extra dose of film festival fun.
Austin City Limits Music Festival
When: Early October
Where: Zilker Park: 2100 Barton Springs Rd, Austin, TX 78704
Austin is known as the "Live Music Capital of the World," so of course it's going to offer music festivals all year long. One of the largest festivals kicks off the fall scene with two consecutive three-day weekends of food, fun, and loads of great music. Each year, the lineup includes some of the biggest reigning artists in rock, electronic, country, hip-hop, indie, and other popular music genres.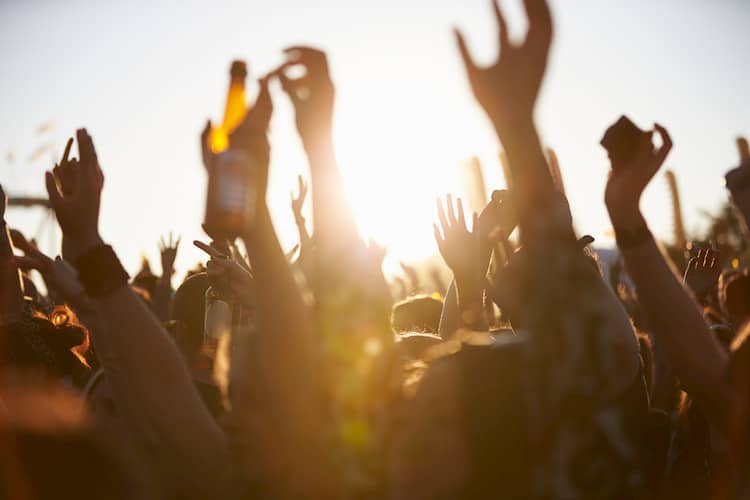 While the music is certainly worth the trip alone, the festival also doesn't shy away from providing delicious local food options. ACL Eats Food Court showcases some of the highest-rated restaurants in Austin with cuisine that includes vegetarian and gluten-free options so everyone in your group will have something to snack on during the festival.
Be sure to book your private Austin bus ahead of time so your group can effortlessly jam out together to the latest festival hits while traveling to and from the event.
Austin International Drag Festival
When: Mid to Late November
Where: Holiday Inn Midtown: 6000 Middle Fiskville Rd Austin 78752
Looking for a festival full of creative performances and an extravagant nightlife? The International Drag Festival in Austin is heading into its fifth year of transforming the city into a hotspot for the LGBTQ community. The Holiday Inn Austin Midtown will host daytime activities in their Drag Village including KingFest, an all-day drag king celebration you won't want to miss. At night, leave the kids at home and visit the adult-themed drag showcases located at numerous venues throughout the downtown area for comedy and theatrical performances.
A shuttle runs from the hotel to the various venues, but if you want to skip the long shuttle lines, book your private bus to get you to and from the hotel in no time. With a professional designated driver included in every bus rental, private motorcoaches are the perfect choice for bachelorette parties looking to party together on the ride to each showcase.
Winter Wonderland at The Circuit
When: Late November through December
Where: 9201 Circuit of the Americas Blvd Austin, TX 78617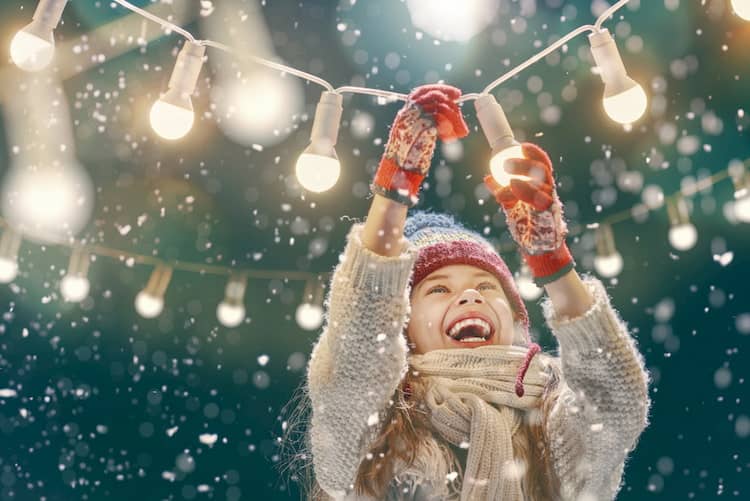 If sipping on hot chocolate and strolling through a world brought to life with magical lights sounds like the perfect holiday outing, then you and your family are in for a real treat. Winter Wonderland at The Circuit is Austin's new spectacular holiday event that is sure to become a family tradition. This is the holiday festival's second year running, so expect it to be even more immersive and enchanting than before. The Winter Wonderland boasts the largest ice skating rink in Texas and creates a dreamy landscape complete with the popular Chinese Lantern Festival. Be sure to stop by the Trail of Lights at Zilker Park for an extra over-the-top light extravaganza guaranteed to blow you away.
Austin's Free Week
When: Early January
Where: Downtown Austin, 78701
We all get those post-holiday blues as soon as January comes around. That's why Austin created their annual Free Week: a week that is dedicated to giving locals and visitors something else to look forward to when the holidays end. Free Week has been an Austin staple for over 10 years and is the music festival to visit if you're looking for underground music you won't hear anywhere else.
Another exciting element about Free Week is that the events are, well, free. We advise booking your private minibus to quickly get your group from location to location without the hassle of finding parking, seeing as Free Week has musical acts in venues located all over the city.
Book Your Austin Festival Bus
When it comes to festivals and fun, Austin is a city that creates entertainment and enchantment all year round. So if you're looking for a fall or winter festival trip with your friends and family, now is the time to start planning a visit to one of Austin's exciting upcoming events. For a convenient ride throughout the city, GOGO Charters gives you and your group a professional driving experience so you never miss out on any of the action.
Visiting Austin from out-of-town? We have your transportation needs covered. Book a full-size charter buses to transfer your group comfortably from major cities like San Antonio, or other nearby areas such as College Station and Killeen. As one of the leading transportation provider in Austin, we help you create easy and simple plans to make sure your group has fun while we safely and efficiently navigate the streets for you. Call 512-640-4096 today so we can help you have the best festival experience possible!
Tags In
Do you need to rent a charter bus?
Do you need a long-term shuttle service?
We offer contracted shuttle services for businesses, schools, hotels, and more. Contact our experts at 1-844-897-5201 to discuss your long-term transportation plans.