Experience the Best of Chicago
As evidenced by our previous examples, Chicago is brimming with shopping, dining, and other entertaining destinations for groups of any type; however, we believe a trip to Chicago isn't complete without visiting these top 3 stops. Whether you're a Chicago first-timer or a lifelong local, be sure to add these classic Chicago destinations to your itinerary:
Cloud Gate and Millennium Park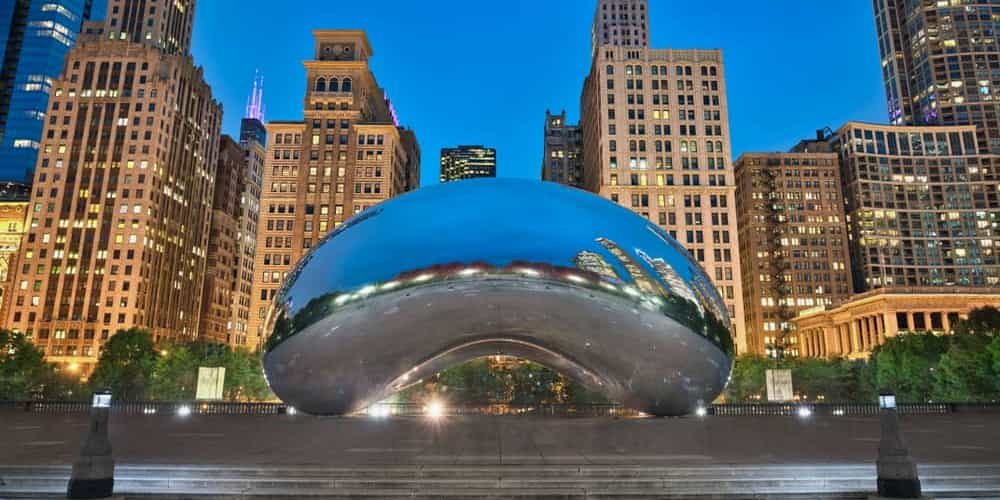 Nicknamed "The Bean" due to its shape, Cloud Gate is an iconic Chicago landmark that serves as one of the city's best photo-ops. Once you've captured your Instagram-worthy shot, explore the rest of Millennium Park via tours, outdoor fitness gatherings, festivals, and much more. This gorgeous green space offers multiple opportunities to meet new people, hear new music, and admire beautiful architecture, all while you're surrounded by Chicago's stunning skyscrapers.
Address: 201 E Randolph Street, Chicago, IL 60602
Willis Tower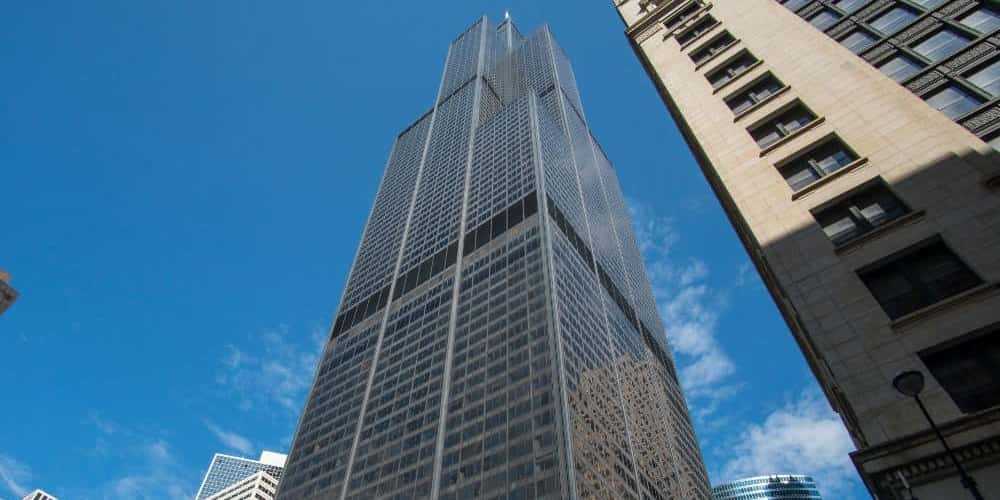 Though it's since lost its "tallest building in the world" status, Willis Tower (still commonly referred to as the "Sears Tower") proudly holds the distinction of being the tallest building in the Western Hemisphere, offering breathtaking views of Chicago and beyond. Head to the 103rd floor for a look out towards the skyline. If you're feeling adventurous, you can even step onto one of the SkyDeck's glass ledges, which extend 4.3 feet outwards from the building, letting you float 1,353 feet above the ground.
Looking for a unique event venue? Willis Tower also houses event spaces for both business and personal events, complete with unforgettable views of the Windy City skyline.
Address: 233 S Wacker Drive, Chicago, IL 60606
Phone: (312) 875-0066
Navy Pier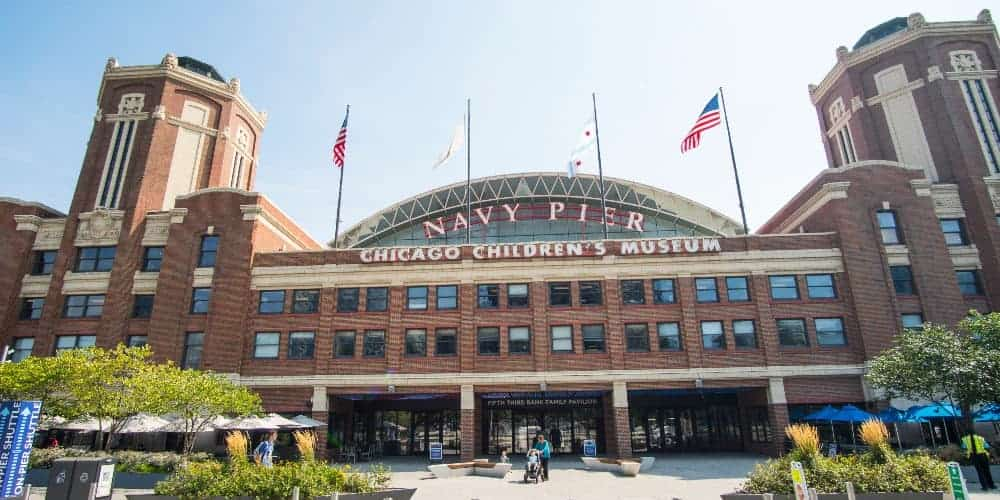 At 3,300 feet long, Navy Pier houses an endless array of parks, gardens, shops, restaurants, and other attractions, all of which come together to secure its status as one of the Midwest's top destinations. Take a ride on the Centennial Wheel, explore the Chicago Children's Museum, or attend special events such as Labor Day Weekend's Great American Lobster Fest. No matter your tastes or personal preferences, there's something for you to enjoy at Navy Pier.
Address: 600 E Grand Avenue, Chicago, IL 60611