Chicago Sports Team Bus Rentals
Chicago--America's third largest city--is a metropolis containing some of the most iconic sports teams in the nation. With a population of nearly 3 million people and a sprawling metropolitan area of over 10,000 square miles, Chicago can be difficult to navigate, especially when a big game is going down. Don't leave your gametime plans to chance; reach out to GOGO Charters to solidify your transportation to any games you're interested in. We've logged over 5 million miles on the road with no accidents, and we've got many more to go.
CALL (312) 546-3925 FOR A CHARTER BUS FOR YOUR TEAM IN CHICAGO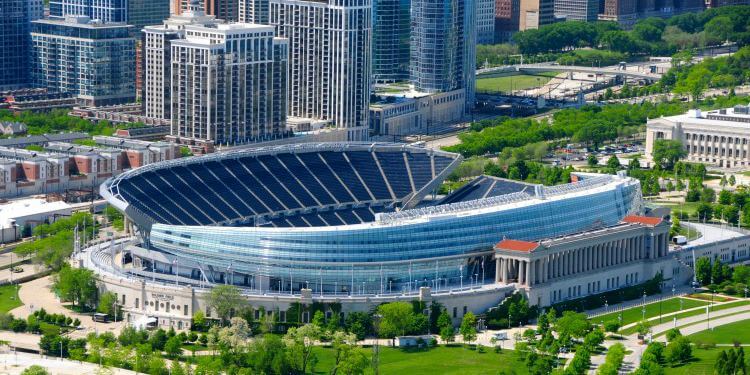 Sports teams will be excited to know that GOGO Charters can provide services tailored to the specific transportation needs you have. Know that when you book with GOGO Charters, all of your athletes are given a highly professional, extremely comfortable ride experience. With us, we handle the small details so your team can get the rest and relaxation they deserve en route to the game.
Pick a Baseball Team to Watch
Chicago is home to two of the MLB's most storied teams, the White Sox and the Cubs. Both teams have extremely loyal followings, consistently selling out their stadiums and packing the house. Based on your personal favorite, you'll either find yourself attending Sox games at Guaranteed Rate Field or Cubs games at historic Wrigley Field. Don't leave getting to these venues up to chance; reserve a coach with GOGO Charters today and let us get you to the games with ease.
Based on the style of bus you need, we can match your requirements. With so many different types of buses in our network, we can accommodate large groups, small groups, and everything in between.
Enjoy the Chicago Bulls
The Chicago Bulls have one of the most loyal fanbases in sports. Having been blessed to witness the talents of all-time-great Michael Jordan, Chicago sports fans have a love for the Bulls that can't be put into words. Although the roster and times have changed considerably since Jordan's tenure, the love for the sport in Chicagoland has not. If you and your friends are looking for an exciting night out, reserve a minibus with GOGO Charters and head over to the United Center.
You may be asking why a bus is the best solution, and the answers are quite simple; with a GOGO Charters bus, you're guaranteed a safe trip, an efficient route of travel, and simplicity in comparison to other means of transportation. Trust us to handle your journey.
Root for the Chicago Bears
One of the NFL's most respected teams, the Bears have had some shining stars such as Mike Ditka, and memorable teams such as their 1985 roster. Their success in the 20th century has inspired a lineage of fans that religiously attend games to this day. Don't miss out on your opportunity to witness the Bears franchise in action; book a minibus today and take a moment to enjoy this historic franchise.
Make Away Games Accessible
You can watch your favorite team compete in away games, no matter where they are. Don't limit yourself to a home schedule; get on the road and enjoy your team like a real fan should. GOGO Charters has access to some great luxury coaches that are more than able to get you to a game anywhere in the nation. Now you have the freedom to leave your car at home and have a personal chauffeur get you to any game.
Move Everyone With Ease
Coaches family members, and friends of the team should be glad to know that you have just as much access to efficient transportation as team members. Join in on the experience with your favorite players and witness their greatness in person.
If you're worried about a comfortable ride or bringing tailgating accessories, you'll be glad to know that we work hard to equip with you with high-end amenities such as flat screen televisions, overhead storage space, surround sound speakers, and extra space below the bus. Once you unload all of your tailgating tools upon arrival, you'll see how simple a luxury coach can make the tailgating experience.
Never Miss Another Sporting Event
GOGO Charters can make navigating Chicagoland easier than you think. Tell us where you're going and let us handle the logistics while you relax and enjoy your trip. Call us any time at (312) 546-3925 for a free quote and information about transportation for sporting events and other events such as weddings, corporate events, and private tours.
Rent your charter bus now:
(312) 546-3925
You may have seen us featured in: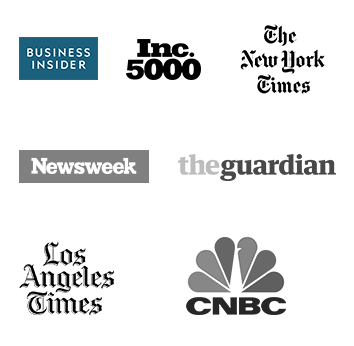 GOGO Charters Chicago

8046 S Cottage Grove Ave #100, Chicago, IL 60619, USA

(312) 546-3925
More About Group Travel in Chicago
Helpful Bus
Rental Resources
Latest
Blog Posts