The Ultimate Group Transportation Guide to Chicago's Top Summer Events
The Windy City: home of Chicago-style pizza and hot dogs, jazz music, and the Chicago Cubs. But Chicago is also home to some of the best events that attract thousands of locals and tourists from all over the nation. Attending one of these major events takes a lot of planning and organization as you try to get your hands on tickets, block out time to participate, arrange group transportation, budget for parking, and book hotel accommodations as needed. But the experience is always absolutely priceless.
When you're doing all that for a large group, things can quickly become overwhelming as you make sure every person is accounted for or that the event can accommodate everyone. Luckily, GOGO Charters offers professional and reliable Chicago charter bus services. Based on our experience, we put together a guide to attending Chicago's major summer events with groups, so you can focus on having an unforgettable experience without all the stress.
The Lollapalooza Experience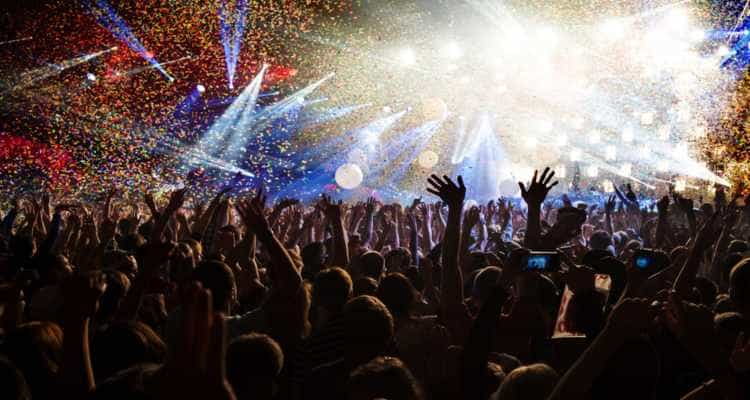 Dance the weekend away right in the heart of historic Grant Park at Lollapalooza. With 170 performances across 8 stages all day long, amazing food crafted by award-winning chefs, access to art vendors, and a priceless tradition since '91, there's a reason Lolla is so loved by everyone.
Yet, as one of the biggest events in one of the most populous cities in the Midwest, transportation can be a nightmare, especially when you're with a group. Lollapalooza solely depends on parking garages across the city as the event doesn't have dedicated parking. A few popular parking garages nearby include:
Grant Park South Garage
Address: 325 S Michigan Ave, Chicago, IL 60604
Phone: (312) 616-0601
Price: ~$22 for up to 24 hours
Park Millennium Parking Garage
Address: Park Millennium, 222 N Columbus Dr, Chicago, IL 60601
Phone: (312) 552-0003
Price: ~$30 for 4-12 hours
Millennium Lakeside Garage
Address: 5 S Columbus Dr, Chicago, IL 60603
Phone: (312) 616-0602
Price: ~$22 for up to 24 hours
While there are plenty of parking decks sprawled across the city, parking fees can quickly add up, especially if you have multiple cars, and it can be difficult to find a close parking deck during such a busy event.
With a minibus rental to transport your group straight to the event, traffic, navigation, and parking will be the least of your troubles. While Lollapalooza offers official shuttle services, you have to reserve in advance, follow set schedules, and your group can face long wait times, separation, and riding with complete strangers. With a personal bus rental, your group can ride together on your set schedule, not on a predetermined route.
Your bus will drop you off directly in front of Grant Park, giving you instant access to Lolla without the hassles of parking. Your bus will then take care of parking while you focus on having a good time– afterward, your bus will pick you up and take you anywhere you want to go afterward, giving you the complete freedom to own the city on your time.
Full of Flavor at the Taste of Chicago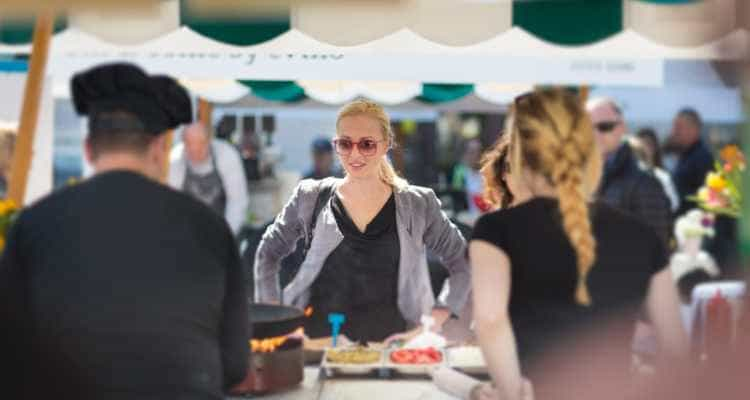 Bring your appetite and get the full, diverse experience that makes Chicago unique at the Taste of Chicago in Grant Park. Enjoy 5 days full of local cuisine from award-winning restaurants complemented with live music, local artists, and performances from dance companies.
While admission is completely free, attendees need to purchase food and beverage tickets, sold as strips of 14 for $10, in order to taste each vendor's delicacies. If you're attending as a group, budgeting for tickets, transportation, and parking can be overwhelming.
On top of that, getting there with a group can be challenging with traffic, limited parking, and road closures, including:
Columbus from Monroe to Balbo, and From Balbo to Roosevelt
Jackson from Michigan to Lake Shore Drive
Congress from Columbus to the Congress Parkway semi-circle
The official parking for the event is at Millennium Garages, which includes a series of parking garages in Millennium Park nearby. Your group will need to reserve your dates and times in advance to ensure availability, and rates can reach up to $20 a day. If you're attending with a group and have multiple cars, prices can add up and easily break the bank.
With your very own bus rental, you can avoid parking fees and navigate through road closures and traffic seamlessly. Sit back, enjoy the ride, and let your motorcoach drop you off in front of Grant Park for instant access to delicious food, amazing music, and memories you won't forget– your driver will handle the rest.
Jazz It Up at the Chicago Jazz Festival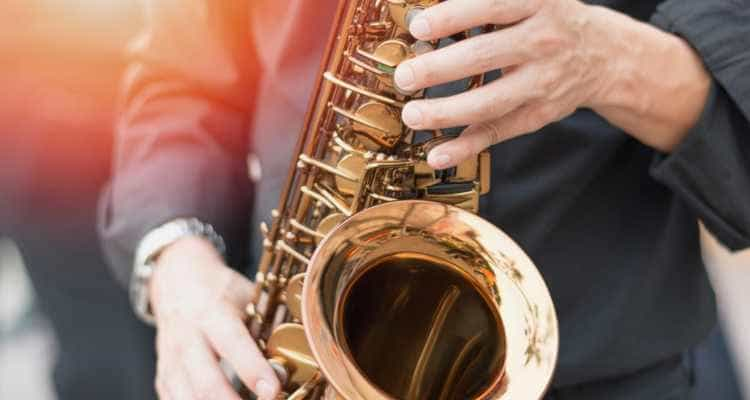 What better way to celebrate the end of summer than at the Chicago Jazz Festival every Labor Day weekend? Along with enjoying local and featured headline guests, you will be supporting the mission to promote awareness for all forms of jazz, a staple in Chicago's history.
Because the festival is located in Millennium Park, right in the action of Downtown Chicago, attending with a group can be a pain as you try to stay organized, find the perfect spot to meet up, and secure parking in one of the many parking garages without draining your bank account.
Groups big and small can benefit from a private bus rental for many occasions, including the Chicago Jazz Festival. When you work with a company like GOGO Charters, you're matched with a bus that's tailored to your group's needs and a professional driver that will handle all the navigation and parking. Your driver will drop your group off on Upper Randolph Street, east of the turn-around by the Harris Theater. Afterward, your bus will head to Lower Randolph to wait for your group until you're ready to head back home.
The Best Way to Travel with a Group
Don't let Chicago's busy streets, expensive parking, and the hassles of organizing a group trip get in the way of experiencing some of the city's best events. Let GOGO Charters handle all your group transportation needs, leaving you the freedom to focus on creating lasting memories.
With the largest network of reliable, modern bus rentals ranging from compact minibuses to full-sized motorcoaches, we can help any group make transportation easy. Planning any other kind of event, like a wedding, corporate conference, church outing, or field trip? We'll find you unbeatable transportation at a price within your budget. Want to learn more? Call our 24/7 team at 312-546-3925.
Tags In
Do you need to rent a charter bus?
Do you need a long-term shuttle service?
We offer contracted shuttle services for businesses, schools, hotels, and more. Contact our experts at 1-844-897-5201 to discuss your long-term transportation plans.