Why GOGO Charters?
GOGO Charters knows you prize reliable, safe, and discreet transportation for your military and government travel affairs. From large-scale movements between bases to unmarked transportation for a secure training program, we can pair you with efficient group travel solutions to meet your needs. Call us anytime, 24/7, at (855) 450-2316 and your reservation specialist will provide you with a no-hassle, no-obligation quote for your upcoming trip.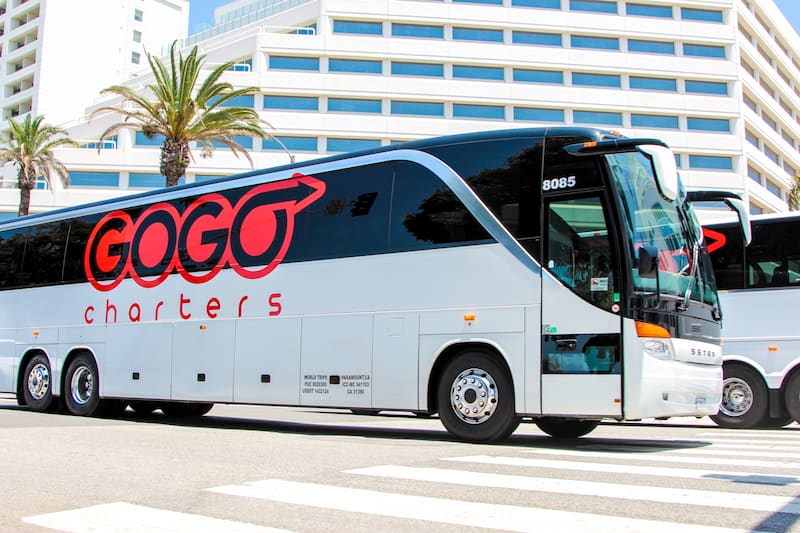 Transportation for Large-Scale Movements
GOGO Charters works with hundreds of bus providers across the country, giving us access to a collective fleet of more than 5,000 motorcoaches. Need to move 15 people for a local government meeting? We can handle that. Need to move 300 armed forces personnel for training? GOGO Charters has that covered too. Because of the high number of passengers and the baggage requirements for group movements, bus transportation is often the most economical and efficient method for moving DoD personnel. If you require a fleet of charter buses for your next trip, GOGO can source as many as you need.
Last-Minute Accommodations
Need transportation at the last-minute? No problem. We understand organizing transportation for dozens or even hundreds of people can be taxing, even more so in the final hours before you need to be on the road. Call us at (855) 450-2316 and let us handle the logistics of providing private charter bus transportation for your troops.
Flexible Group Transport Options
Do you have a group of soldiers that need to be at a training facility at the crack of dawn? Or a group of government officials who will be meeting at a secure location? At GOGO Charters, we can provide you with customizable, private transportation that operates on your schedule. When you call us at (855) 450-2316, tell us about the itinerary for your trip as well as any amenities you may need, and we'll find the right bus for you
If you need to ensure plenty of storage for heavy bags and rucksacks, we'll recommend a motorcoach with large undercarriage luggage bays and overhead bins. We can also pair you with a bus that has amenities such as WiFi and power outlets to keep your passengers connected on the go. Need an ADA-accessible bus? Just let us know when you call.
Safe, Certified Travel Services
Finding a DoD- or GSA-approved driver and transportation service can be a long shot for short-notice trips. However, with our wide network of transportation partners, we can find an approved provider and driver for you. These carriers agree to specific terms, conditions, and standards that need to be in place when providing transportation for DoD passengers, like unscheduled safety inspections. With a wide selection of certified bus providers, GOGO can find you a fleet for important government and military affairs quickly and efficiently.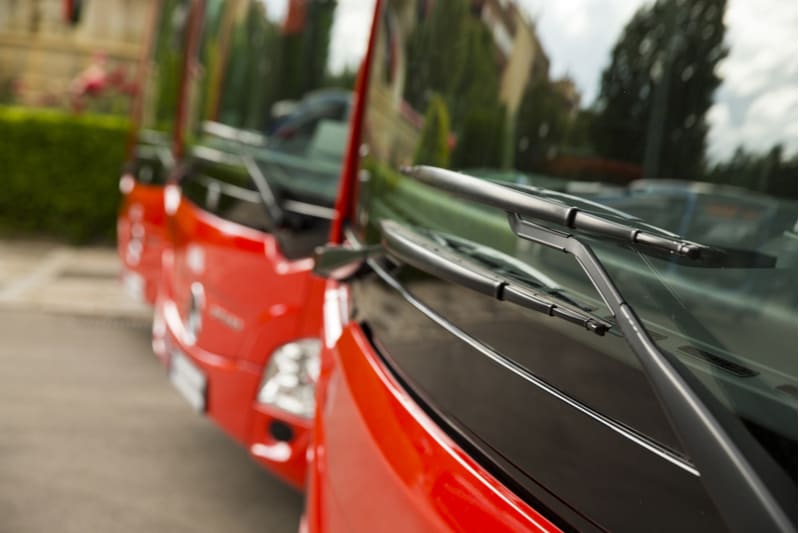 Reserve a Discreet Fleet
Government officials and military personnel will be comfortable and safe while traveling with GOGO Charters. We can find you a fleet of unmarked vehicles for transporting passengers to locations as discreetly as possible. It's as important to us as it is to you to maintain the privacy of special meeting locations and training facilities.
Convenient International Travel
Working with GOGO Charters means easy access to a transportation network across the United States and Canada. We can pair you with one network of providers throughout drives across country lines or airport transfers. All of your travel information will be kept within one network rather than split among several domestic and international providers.
Travel Simply with GOGO Charters
If you're ready to book a charter bus for your military or government trip, start with our complete guide to charter bus rentals. There, you'll read through some major questions our passengers usually ask so you're prepared for the booking process. Once that's checked off, call us at (855) 450-2316 to discuss your motorcoach rental needs with one of our experts. Accommodations for your government or military group will be taken care of professionally and promptly.
Military Bases We Service in the U.S.
Camp Atterbury | Fort Bragg | Fort Custer | Quantico | Fort Campbell | Lewis-McChord | MEPS Oklahoma City | Fort Lee | Fort McCoy | Fort Benning | Fort Bliss | Holloman AFB | Fort Hunter Liggett | Fort Hood | Fort Pickett | Fort Chaffee
FAQ
Frequently Asked Questions
More Questions?
We're happy to help.