Here are just a few of the companies we've worked with: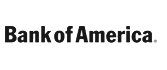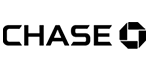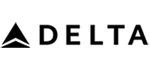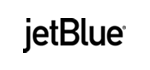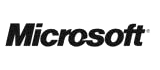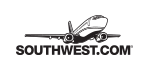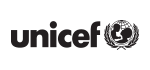 Phoenix Minibus & Charter Bus Rentals
GOGO Charters specializes in easy and efficient charter bus rentals in Phoenix, whether you're traveling within the city or planning a charter bus trip to San Diego, Los Angeles, or Las Vegas. When you book with us, you can enjoy the freedom of choosing your own itinerary while you're transported on a private bus operated by an experienced driver. If you're in need of a quick transportation solution, we can often have your bus on its way to you in just two hours after your call.
When you call our reservation specialists at 480-776-0065, we'll help you decide which bus is best for your Phoenix trip and provide you with a free, no-obligation quote. Choose from a selection of quality charter buses outfitted with modern amenities. No matter where you go, you'll always travel comfortably when you book with GOGO Charters Phoenix!
CALL (480) 776-0065 FOR CHARTER BUSES IN PHOENIX, ARIZONA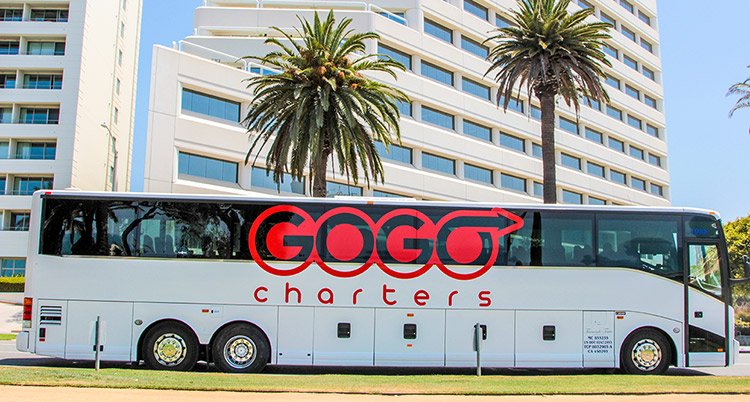 A Motorcoach for Every Occasion
No matter what brings you to Phoenix, we can pair you with the perfect charter bus for the occasion. With experience in servicing corporate conventions, weddings, sporting events, field trips, family reunions, and more, we're always equipped to find the best transportation solution for your traveling group. Book a full-sized motorcoach, a compact minibus, or any of multiple sizes in between to accommodate groups of any size.
On your bus, you can enjoy a variety of amenities designed with your comfort in mind. We can ensure that your bus will come with air conditioning, reclining seats, televisions, WiFi, power outlets, and more to provide a comfortable and entertaining trip. You can also request on-board restrooms on full-sized models to help cut down on unnecessary pit stops on long journeys. Need any extra features, such as ADA accessibility? No worries—just let our reservation specialists know, and we'll pair you with the perfect bus.
Corporate Motorcoach Rentals in Phoenix
Secure the right bus at the right price for your next industry conference, seminar, training session, or other business event in Phoenix. You'll enjoy a personalized charter bus service that will serve your group exclusively and run on your own pre-determined schedule. Whether you're hosting a large multi-day event at Phoenix Convention Center or a quiet gathering at a smaller venue such as Monorchid, we've got your Phoenix corporate travel needs covered.
We'll send a coach to transport your group around Phoenix and act as your private shuttle service during your event, eliminating the need for guests to bring their own cars or worry about navigating Phoenix. We can also send a bus to be your private airport transfer service for rides to and from Phoenix Sky Harbor International Airport. With GOGO Charters, you'll always ride in style at all corporate events!
Phoenix Convention Center
Address: 100 N 3rd Street, Phoenix, AZ 85004
Phone: (800) 282-4842
Monorchid
Address: 214 E Roosevelt Street, Phoenix, AZ 85004
Phone: (602) 253-0339
Private Phoenix Bus Rentals for Families and Friends
On your next Phoenix trip, rely on a private Phoenix bus rental to get around town rather than bringing your own cars or separating into small rideshare cars. We'll transport you and your loved ones safely to every stop on your Phoenix itinerary, whether you're in town for a family reunion, birthday party, vacation, church outing, or personal tour. If your trip itinerary extends outside of Phoenix, we can also ensure that you're transported safely to nearby cities such as Tucson or Albuquerque, or even further cities such as Denver. Trust us to find the best bus for your traveling group—all you have to do is sit back and enjoy the ride.
Wedding Transportation for All Guests
Planning your dream wedding in Phoenix? With every detail you've got on your plate, rely on GOGO Charters to handle transportation for a smooth and successful wedding day. We'll book a private minibus just for your wedding party to transport guests between your hotel, ceremony, and reception venues. With us, you'll also have a designated driver for bachelor and bachelorette parties. Keep everyone safe and ensure that all guests arrive on time with a personal bus rental for your Phoenix wedding!
Travel to All Phoenix Sporting Events
From little league matches to pro tournaments, GOGO Charters has everything you need to transport coaches, staff members, players, and fans to every sporting event in Phoenix. Book a comfortable coach for your team as they travel to an away game, or get together with your band of dedicated fans to support the Cardinals, the Diamondbacks, or your favorite local team. We'll make sure you're safely transported to and from every game in Phoenix.
State Farm Stadium
Address: 1 Cardinals Drive, Glendale, AZ 85305
Phone: (623) 433-7101
Chase Field
Address: 401 E Jefferson Street, Phoenix, AZ 85004
Phone: (602) 462-6500
Talking Stick Resort Arena
Address: 201 E Jefferson Street, Phoenix, AZ 85004
Phone: (602) 379-7878
Field Trip Transportation Made Easy
Book a modern, comfortable charter bus for your students on your next field trip, faculty outing, or college tour in Phoenix. Instead of relying on an old and outdated school bus, you can enjoy the comfort of a private coach at an affordable price! Load up an itinerary with your favorite educational stops in Phoenix, or head out for a day of college campus tours with your high school seniors. Your driver will ensure that you arrive safely and on time to every stop on your itinerary.
Musical Instrument Museum
Address: 4725 E Mayo Boulevard, Phoenix, AZ 85050
Phone: (480) 471-8690
Phoenix Art Museum
Address: 1625 N Central Avenue, Phoenix, AZ 85004
Phone: (602) 257-1880
Children's Museum of Phoenix
Address: 215 N 7th Street, Phoenix, AZ 85034
Phone: (602) 253-0501
Day Trips to the Grand Canyon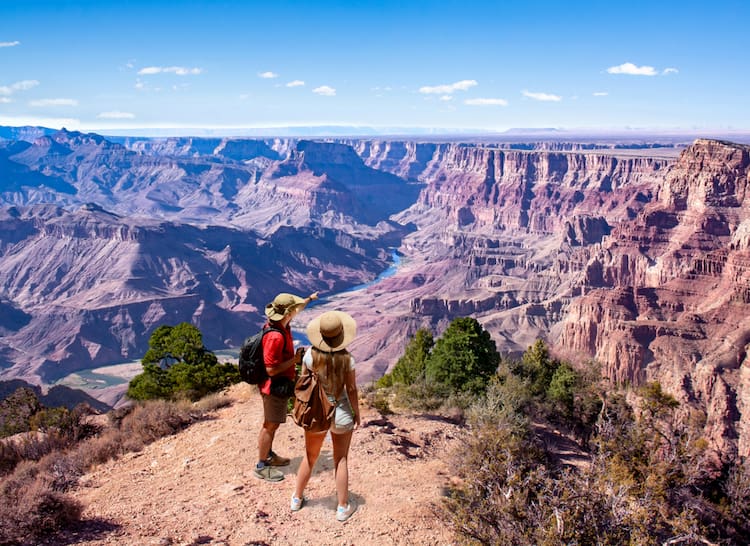 As one of the country's most impressive natural formations, the Grand Canyon is a must-see for all visitors near Phoenix. Load your group onto your minibus and head up to Grand Canyon National Park to enjoy the natural beauty for yourself! We'll handle the driving while you sit back, relax, and enjoy your road trip. Stay and enjoy the view for as long as you'd like; when you're finished, your driver will make sure you're returned safely to your Phoenix hotel.
Experience the Outdoors Near Phoenix
Near Phoenix lies endless opportunities to spend some time outdoors and witness breathtaking natural beauty. Once you've crossed off the Grand Canyon, be sure to head to Camelback Mountain, White Tank Mountain Regional Park, South Mountain Park, or Pinnacle Peak Park, to name a few. No matter how far you're planning to travel, your professional driver will handle all navigation while you relax with your group and prepare for your upcoming hike. Once you've finished your outdoor adventure, board your bus and enjoy the ride back; you can rest up for a night out in Phoenix while your driver ensures that you travel safely all the way back to your hotel.
Explore the Best of Phoenix
Known for year-round warm temperatures, luxury spa resorts, active nightlife, and beautiful golf courses, Phoenix offers plenty of opportunities to relax, enjoy the outdoors, or celebrate an occasion with your friends. To fully enjoy everything that Phoenix has to offer, check out these top neighborhoods:
Arcadia
One of Phoenix's most popular neighborhoods, Arcadia offers some of the city's best dining and shopping. Beautiful mountain views also provide a perfect backdrop for a day of pampering at the neighborhood's luxury resorts, some of which are among the oldest in the city.
Central Phoenix
Central Phoenix (also known as "CenPho") is the epicenter of the city's art and culture scene. Here, you can catch a show and dance the night away at a local club, or view European, Spanish Colonial, and Southwestern art at the Phoenix Art Museum. If you're around on a Saturday, don't miss the weekly farmer's market for fresh, locally-grown foods!
Roosevelt Row
Visit Roosevelt Row to see various former homes that have been repurposed as cafes, hangouts, and boutiques. Enjoy a craft beer, attend an independent film viewing, or stroll past unique street art as you wander through this charming Phoenix neighborhood.
Downtown Phoenix
Downtown is a bustling hub of art and culture, offering world-class museums, unforgettable shows, and even some of the city's best pizza at Pizzeria Bianco. Newer commercial buildings have given Downtown Phoenix a fresh upgrade in recent years, helping to make the neighborhood even more lively.
See Phoenix's Top Attractions
Whether you're in Phoenix for business or for pleasure, be sure to add these attractions to your itinerary! We'll make sure your driver is ready to transport your group to stops such as the Desert Botanical Garden, the Phoenix Zoo, and others. Enjoy Phoenix's top attractions and breathtaking natural beauty on your own schedule with a private bus rental by your side.
Desert Botanical Garden
Address: 1201 N Galvin Parkway, Phoenix, AZ 85008
Phone: (480) 941-1225
Phoenix Zoo
Address: 455 N Galvin Parkway, Phoenix, AZ 85008
Phone: (602) 286-3800
Papago Park
Address: 625 N Galvin Parkway, Phoenix, AZ 85008
Phone: (602) 495-5458
Heard Museum
Address: 2301 N Central Avenue, Phoenix, AZ 85004
Phone: (602) 252-8840
How Much Does a Phoenix Charter Bus Rental Cost?
All charter bus rental prices vary a bit depending on the time of year, how many people you're traveling with, and the length of your trip. However, our team has put together a helpful pricing guide to help you determine a ballpark estimate for your charter bus rental. If you'd like a more detailed quote that's customized to your upcoming trip, call our reservation specialists at any time at 480-776-0065! We'll take your group's size, requests, and itinerary into account and provide you with a quote within minutes.
Book Your Phoenix Transportation Today
Ready to book your charter bus in Phoenix? With your itinerary in hand, call our 24-hour reservation specialists at 480-776-0065 to secure your charter bus and finalize your schedule. We'll pair you with the best bus for your group as well as a reliable, experienced driver who will transport you to every stop on your itinerary with ease. Contact us today to book your Phoenix charter bus!
Rent your charter bus now:
(480) 776-0065
You may have seen us featured in: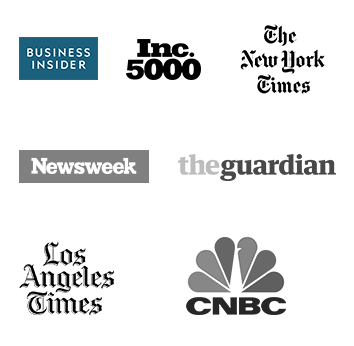 Calculate Rates
from Phoenix, Arizona
Example Prices
Roundtrip

From: Phoenix,AZ

To: Atlanta,GA

Roundtrip

From: Phoenix,AZ

To: Boston,MA

Roundtrip

From: Phoenix,AZ

To: Chicago,IL

Roundtrip

From: Phoenix,AZ

To: Chicago,IL

Roundtrip

From: Phoenix,AZ

To: Dallas,TX

Roundtrip

From: Phoenix,AZ

To: Dallas,TX

Roundtrip

From: Phoenix,AZ

To: Denver,CO

Roundtrip

From: Phoenix,AZ

To: Denver,CO

Roundtrip

From: Phoenix,AZ

To: Houston,TX

Roundtrip

From: Phoenix,AZ

To: Houston,TX

Roundtrip

From: Phoenix,AZ

To: Jacksonville,FL

Roundtrip

From: Phoenix,AZ

To: Las Vegas,NV

Roundtrip

From: Phoenix,AZ

To: Los Angeles,CA

Roundtrip

From: Phoenix,AZ

To: New Orleans,LA

Roundtrip

From: Phoenix,AZ

To: New York,NY

Roundtrip

From: Phoenix,AZ

To: Orlando,FL

Roundtrip

From: Phoenix,AZ

To: San Diego,CA

Roundtrip

From: Phoenix,AZ

To: Seattle,WA
Gogo Charters Phoenix

4150 W Peoria Ave Suite 135, Phoenix, AZ 85029, USA

(480) 776-0065
More About Group Travel in Phoenix
Helpful Bus
Rental Resources
Latest
Blog Posts