Plan Your Personal Trip with GOGO Charters
Planning a trip is always fun-- especially when you have an organized itinerary to follow from start to finish. The team at GOGO Charters is specialized in providing your group to-the-point instructions on how to begin your trip, a list of several bus models to choose from and transportation that is always on schedule. Night or day, our services operate 24/7, allowing you to tailor your itinerary with utmost flexibility. With 0 accidents and access to a large number of bus models, GOGO Charters can help you plan your holiday trip with ease.
CALL 480-776-0065 FOR PRIVATE BUS RENTALS IN PHOENIX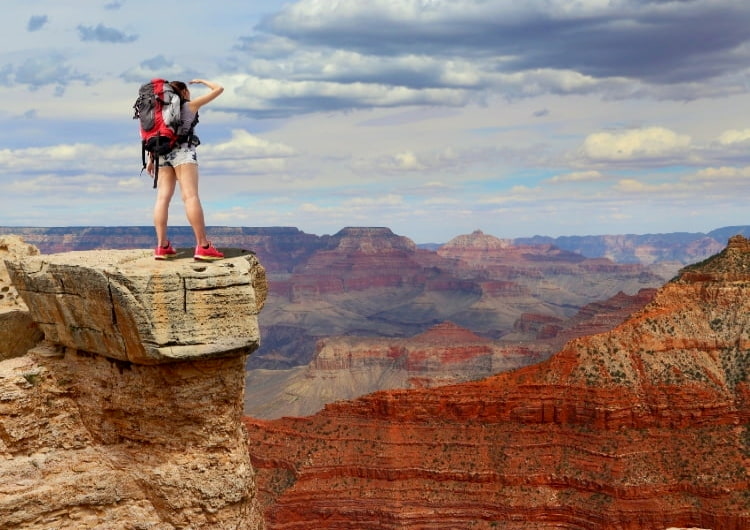 Play Around with Add-On Amenities
Every bus has a personality when it comes to seating arrangements, model type and the number of luxury amenities on-board. Usually, if you're a small group looking to find a bus that can perfectly seat all your passengers, an 18-, 24- or 28-passenger minibus is the gateway to your dreams. On the other hand, if you have a large group and want to avoid overcrowding, a 35-, 40- or 56-passenger charter bus will provide you with ample space, without creating a claustrophobic atmosphere.
Once you've agreed on a bus model, you have the option to mix and match amenities according to your preference. Does your group prefer staying connected throughout their journey? Opt for free WiFi on your bus rental. Love watching movies or listening to music? Add AV entertainment to your bus package. Are you planning a long trip and want to avoid frequent bathroom stops? Choose a bus that has a restroom on-board. Other luxury amenities include a PA system for large crowds traveling with a tour guide, power outlets to charge your electrical devices, climate-controlled interiors that are always one step-ahead of the temperamental weather, reclining seats and more. The options are endless.
We believe that your bus is a home-away-from-home, so why not indulge in one that perfectly meets your needs? If you agree, speak to a GOGO Charters representative today to find a bus that has the potential to be the highlight of your forthcoming trip! Call us at 480-776-0065 for a free, no-obligation quote!
Desert Hiking Trips with Family
Arizona is famous for its exquisite desert landscapes, dunes and rock formations. It reminds us that beauty exists even in the most arid of regions. Plan a hiking trip with your family to Phoenix's hotspots and choose GOGO Charters as your transportation provider. Impress your loved ones with some of the best bus models in the charter bus rental industry, from the sleek exteriors to the cool, pleasant interiors.
Whether your trip is short or long, store all your snacks, coolers and duffle bags in the luggage cabins so that the aisles of the bus are clear. In addition, the large panoramic windows will provide a fascinating view of Arizona's diverse landscape, allowing multiple opportunities for family pictures. Check out fun hiking trails like Camelback Mountain, Papago Park or the South Mountain Park and Preserve. Your driver will be more than happy to stop for a picnic break at any location of your choice, as long as you inform your GOGO Charters representative beforehand.
Exploring Phoenix Nightlife with Friends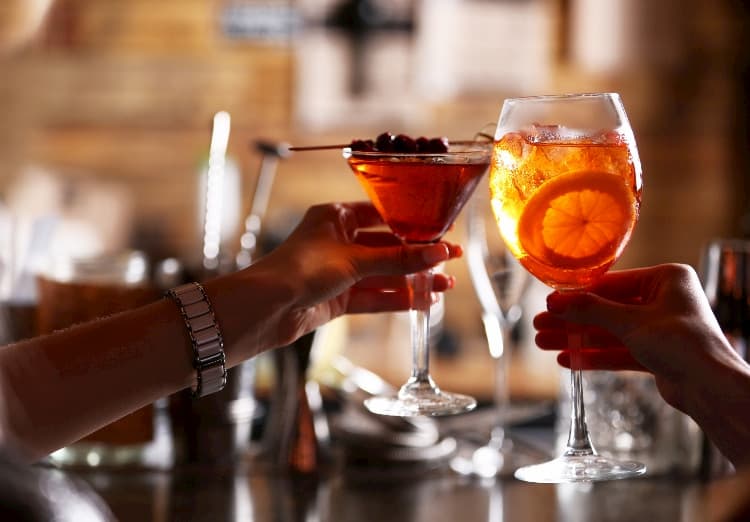 Apart from the great outdoors, Phoenix's nightlife is an unforgettable scene for young adults and college students alike. Book a party bus with GOGO Charters to take your large group of friends on a tour of all of the eclectic bars, eateries and clubs in the area. Popular places include the Bitter & Twisted Cocktail Parlor that creates the most unique concoction of cocktails, Char's Has the Blues for a night spent dancing to soul music or the UnderTow for a tropical experience spent with good company. If you decide to celebrate before or after going out, kick-start either party on the charter bus. Utilize the hefty luggage compartments to store your liquor, so that there aren't bottles tumbling down the rows of the vehicle. Sit back on your reclining seats, stretch your legs and enjoy the amusing night that awaits you! What's more, you will have a designated driver on board at all times, ready to take you wherever you want to go.
Discovering the Best Art Museums in Arizona
We've covered both family and friend trips, so why not mix them both and plan a trip with everyone? Your group outing can range from exploring local attractions to visiting the trendy art museums in the Phoenix area. Whether this trip is a week-long event or a weekend excursion, book a bus with GOGO Charters to see the best Arizona has to offer. On your museum trip, the free WiFi on-board will keep all the kids entertained, while the AV entertainment system will play music that the adults will enjoy. If specifically requested, the bus can be ADA accessible, which will make it even easier for you to travel with the elders. GOGO Charters wants this trip to be enjoyable for your group the entire duration, which is why we have compiled a list of the top 5 art museums in the Phoenix area for your group to visit:
Address: 1625 N Central Ave, Phoenix, AZ 85004
Phone: (602) 257-1880
Heard Museum
Address: 2301 N Central Ave, Phoenix, AZ 85004
Phone: (602) 252-8840
Scottsdale Museum of Contemporary Art
Address: 7374 E 2nd St, Scottsdale, AZ 85251
Phone: (480) 874-4666
Shemer Art Center
Address: 5005 E Camelback Rd, Phoenix, AZ 85018
Phone: (602) 262-4727
Address: 51 E 10th St, Tempe, AZ 85281
Phone: (480) 965-2787
Book Your Private Phoenix Transportation Today
Are you excited to plan your personal trip with GOGO Charters? Time is of the essence so contact a reservation specialist at 480-776-0065 for assistance in making your trip a reality! Apart from Phoenix, GOGO Charters operates services in other Arizona cities, such as Chandler, Mesa, Scottsdale, Tempe and Tucson to name a few. Surprise your family today with luxury transportation from GOGO Charters!
Rent your charter bus now:
480-776-0065
You may have seen us featured in: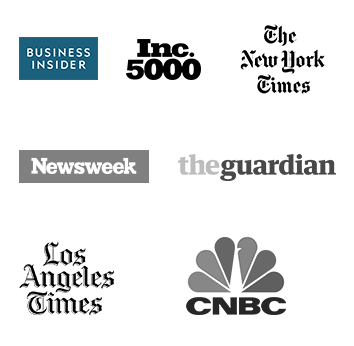 Gogo Charters Phoenix

4150 W Peoria Ave Suite 135, Phoenix, AZ 85029, USA

(480) 776-0065
More About Group Travel in Phoenix
Helpful Bus
Rental Resources
Latest
Blog Posts