GOGO Charters Guide to the Best Day Trips from Phoenix
Planning to rally the troops for a fun trip out of Phoenix, Arizona? From epic mountain hikes to breathtaking natural landmarks to bustling downtown adventures, cities just a few hours away have tons to explore for a day.
Whether you're planning an extra-special school field trip or want to bring your corporate team out for a fun team-building trip, GOGO Charters can make sure your day trip from Phoenix goes off without a hitch. We have access to a variety of buses that will make long-distance travel in Arizona simple and comfortable. On hour two of your trip, your guests will be thankful for plush seats with plenty of legroom, air-conditioning, and free WiFi.
When you're ready to start planning your trip, call us at 480-776-0065 and tell your reservation specialist about your ideal itinerary and charter bus amenities. We'll have you on the road out of Phoenix in no time!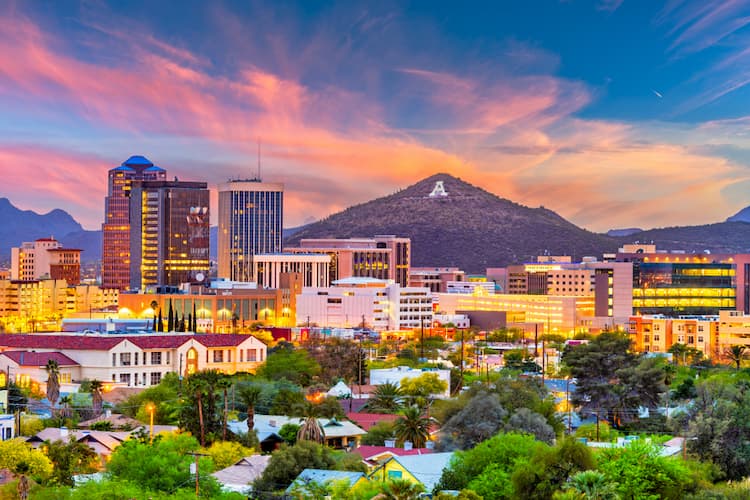 Tucson, AZ
Distance from Phoenix: 1 hr 45 min
If you're with a group who loves outdoor adventures, head to Tucson, Arizona. The city is surrounded by mountain ranges and a desert full of hiking trails, rock-climbing spots, bird-watching, and spelunking. Here are some highlights you may want to plan your day around:
Kartchner Caverns State Park
Your group of adventurers will love touring the Kartchner Caverns, a 2.4-mile-long limestone cave filled with stalactites and stalagmites, unique minerals, and rock formations. The park also includes a Discovery Center with exhibits and educational information about the caverns and surrounding landscape.
Address: 2980 AZ-90, Benson, AZ 85602
Phone: 520-586-4100
Chiricahua National Monument
Founded in 1924, the Chiricahua National Monument is a must-see formation of hoodoos (thin stone columns) and balancing rocks. Enjoy a guided tour with a park ranger or park volunteer to be brought along the more scenic hiking route and get first-hand knowledge of the history of the landscape.
Address: E Bonita Canyon Rd, Willcox, AZ 85643
Phone: 520-824-3560
Seven Falls Trail in the Coronado National Forest
Take your group of fitness fanatics and studs here for an eight-mile round-trip hike to see seven different waterfalls in Sabino Canyon. The trail is located 15 miles northwest of downtown Tucson. You can get to it from the Sabino Canyon parking lot, and it's formally called the Bear Canyon Trail.
Address: 5900 N Sabino Canyon Rd, Tucson, AZ 85750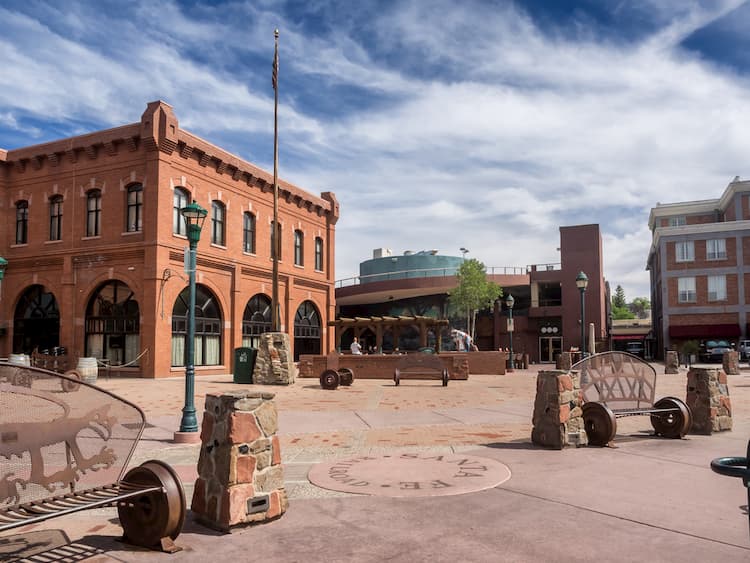 Flagstaff, AZ
Distance from Phoenix: 3 hours
Flagstaff is a beautiful Arizona city surrounded by snowy mountains, dry deserts, and serene pine forests—a perfect getaway for lovers of nature in all four seasons. These Flagstaff destinations are definitely worth the drive:
Arizona Snowbowl
Load up the bus with skis and snowboards for a day-long ski trip to the Arizona Snowbowl, a popular alpine resort in Flagstaff. And if you have a group of seasoned adventurers, don't leave without hiking the 10-mile trek up Humphrey's Peak Trail to the highest point in Arizona at 12,637 feet!
Address: 9300 N Snow Bowl Rd, Flagstaff, AZ 86001
Phone: 928-779-1951
Lowell Observatory
Tour the Lowell Observatory, a historic scientific center home to many significant lunar discoveries—most notably the discovery of Pluto. Group tours are led by one of the observatory's educators and include a presentation that can be selected when you book.
Address: 1400 W Mars Rd, Flagstaff, AZ 86001
Phone (Group Tours): 928-233-3281
Meteor Crater
A mere 45 minutes away from Flagstaff, Meteor Crater is a 50,000-year-old meteorite impact site you need to see to believe. You can easily spend all day here enjoying a Guided Rim Tour (about 45 minutes to an hour), hiking observation trails, exploring the interactive Discovery Center, and experiencing the "Collision! 4D Experience Room" ride.
Address: Interstate 40, Exit 233, Winslow, AZ 86047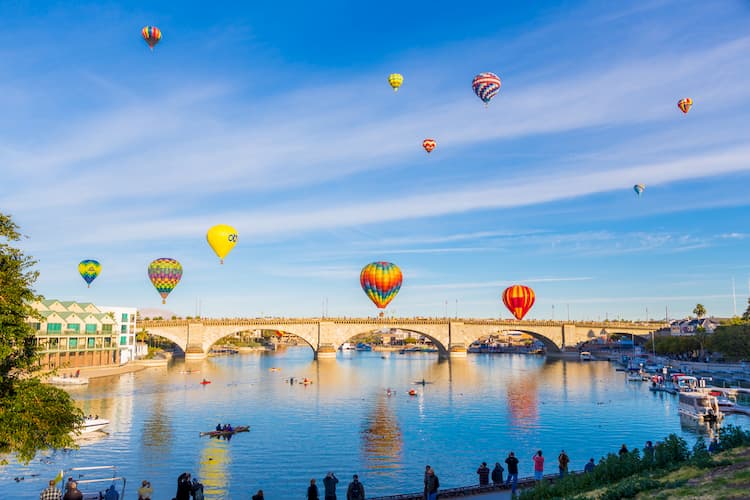 Lake Havasu City
Distance from Phoenix: 3 hours 15 minutes
Lake Havasu City is regionally famous for the waters of its namesake, Lake Havasu, where folks flock to enjoy the beaches, the many lakeside events, and the lively downtown area. If you're on the fence about a trip from Phoenix to Lake Havasu City, these are the spots that'll help you make up your mind:
Lake Havasu
Lake Havasu is a massive reservoir on the Colorado River where Arizonians go for all things boating, fishing, and water sports. How you spend the day is your group's choice. Travelers can enjoy over 400 miles of white sandy beaches, go for a hike through Lake Havasu State Park trails, or try their hand at scuba diving, kayaking, and paddleboarding.
Havasu Balloon Festival
This annual festival was designated one of the top 100 events in North America by the American Bus Association in 2014—and it hasn't disappointed since! Every year, Lake Havasu City is host to more than 60 hot-air balloons and events like skydiver shows and live music concerts.
Downtown District
As the city's hotspot for shopping, dining and nightlife, the Downtown District features boutiques and local shops selling everything from gourmet food to premium cigars, fine art, and antiques. At the end of the day, plan dinner and drinks at one of the city's many breweries and distilleries, like College Street Brewhouse & Pub or Copper Still Distillery.
Rent a Charter Bus with GOGO Charters
Ready to get going? Let GOGO Charters be your go-to for transportation out of Phoenix, Arizona. Call us at 480-776-0065 to speak with a reservation specialist and we'll get you set up with a free, no-obligation custom quote for your trip!
Tags In
Do you need to rent a charter bus?
Do you need a long-term shuttle service?
We offer contracted shuttle services for businesses, schools, hotels, and more. Contact our experts at 1-844-897-5201 to discuss your long-term transportation plans.