Here are just a few of the companies we've worked with: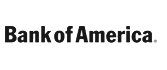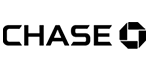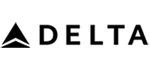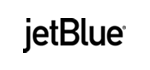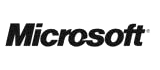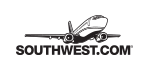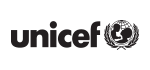 Seattle Minibus & Charter Bus Rental
When it comes to group trips to Seattle, a coach bus is the best way to travel through the city.
GOGO Charters makes renting a bus in Seattle easier than ever. We have access to a variety of vehicles, including 28-passenger minibuses and 56-passenger full-size coaches. Book with us and choose from premium amenities such as reclining seats, lots of leg room, air conditioning, luggage bays, televisions, and WiFi. Each charter bus is modern, comfortable, and in line with safety standards, operated by professional and experienced drivers.
Our reservation specialists are available 24/7 at 206-212-1810 for questions regarding your rental. Call us today and book a bus for your next Seattle trip!
CALL 206-212-1810 FOR CHARTER BUSES IN SEATTLE, WASHINGTON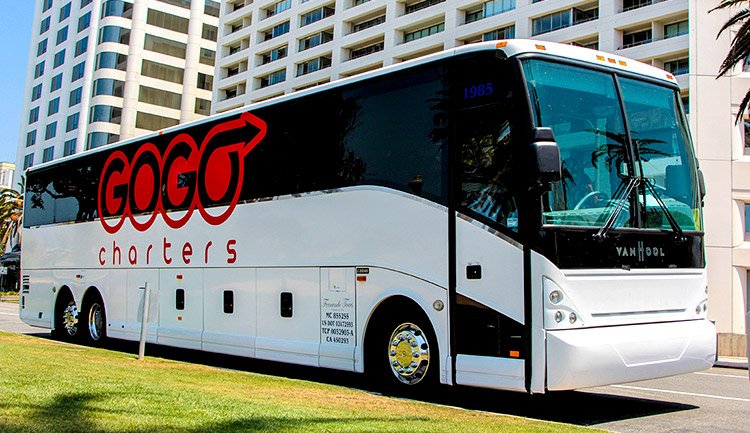 Bus Rentals For Your Wedding Day Transportation
You have dreamed about your wedding day for as long as you can remember, and when that day comes you expect it to be nothing less than perfection. As you continue your preparations, consider how your wedding party or guests will travel from your ceremony to your reception. A minibus from GOGO Charters is the perfect solution to all wedding day transportation needs.
If your reception venue is separate from your ceremony venue, set up a shuttle service to make sure that guests arrive on time to the party. Out-of-town guests might not be familiar with Seattle roadways, which could cause a significant delay. Other guests may have a difficult time finding parking at either venue. Eliminate your guests' worries and provide a personalized shuttle service between venues.
Keep the Group Together
In a large town, it's difficult for a caravan of carpoolers to stick together on the highway; however, enlisting the help of a charter bus can ensure your entire wedding ensemble arrives to the reception on time together. This way, no one gets lost trying to find the reception site, and no one gets left behind.
Give Your Guests a Treat
Guests who are not familiar with Seattle may have a difficult time finding their way to your event. Treat your out-of-town guests to personalized transportation by arranging to pick them up and take them to the wedding with a coach. They won't have to worry about getting lost, and you won't have to worry about them arriving late to your ceremony. Let us focus on your transportation so you can focus on making memories.
Charter Buses for Corporate Transportation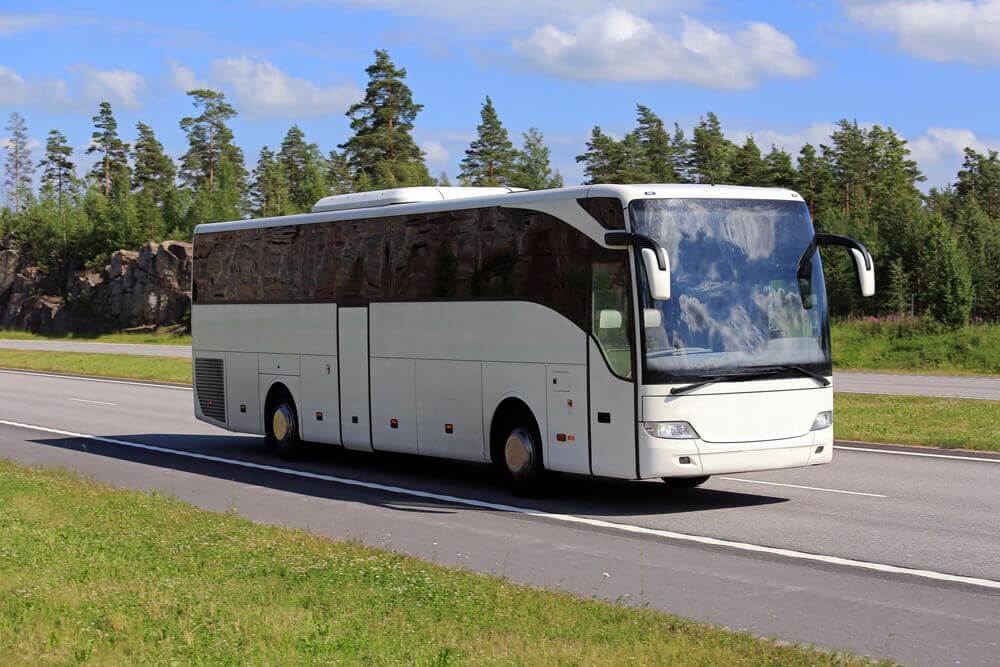 If you are planning a company event, let us help secure reliable transportation for your group of travelers. Be it a company luncheon in Seattle's Discovery Park, a team building day an hour away at Wild Waves, or a week-long conference in another state, a coach is the best way to get around.
Make Use of Your Travel Time
Having everyone on board a charter bus allows for extended team building opportunities. As you travel through the city, take advantage of your time on the road and plan ice breaker games or group discussions. Or, you might decide to unveil your new corporate video series via the on-board entertainment system.
If you plan to ride on the road a while, you and your team can work remotely with the help of on-board WiFi and power outlets. Make the most of your travel time by making phone calls, going over documents, or preparing yourselves for what awaits you at your destination.
Enjoy Spacious Accommodations
When you choose to rent a bus, you will enjoy a private transportation experience no airliner or carpool fleet can match. You and your guests will appreciate the ample room on the bus without feeling cramped and overcrowded. The buses we have access to feature plenty of space below deck for all your team's luggage, even for guests who do not travel lightly. All of your luggage will remain safely under the bus throughout your entire trip.
The motor coaches are packed with features that will help you and your team feel right at home. With restroom facilities on board, you can arrive at your destination sooner with fewer stops to make. The entertainment system allows you to play movies or the radio to make your trip more enjoyable. And with power outlets, USB outlets, and free Wi-Fi, your employees can stay charged and connected no matter where you travel.
Consider the Benefits
When you choose to rent a bus for your corporate event, you're choosing a time-conscious, cost-conscious, eco-friendly travel method. When your group leaves Seattle on a private bus, you can rest assured you'll arrive together safely and on time. Your itinerary can stay on target, and you won't have to worry about your group members getting lost or sidetracked.
Bus Rentals For Church Groups
Planning an outing or overnight retreat for your church presents plenty of challenges. But sometimes, simply getting everyone there is half the battle. If you dread the thought of gas-guzzling vans or a suite of car pools, enlist the help of a private charter bus from one of the most trusted bus lines in Washington.
A Seattle charter bus can get your whole group from Point A to Point B in the quickest, safest possible way. More economic and less time-consuming than carpooling, you can rest easy knowing your entire group will be on board and on time.
Your Church is Your Family
Group travel with your church gives everyone an opportunity to strengthen bonds and create new memories. Traveling via a fleet of cars or vans limits interactions between group members. When you combine everyone on a single vessel, you open the doors to new experiences and communication.
Your church family can share laughs during a movie or sing along to their favorite songs via the on-board entertainment system. Your group members can spend their travel time connecting to others. Everyone can relax when no one has to keep their eye on traffic. Utilizing a private motor coach simply creates a better overall experience for everyone.
For more communal activities, check out Seabrook's annual ASC Retreat.
Your Time is Valuable
When you travel in large groups, it can prove challenging to remain efficient with your time. Trying to cater to individual needs and creating checkpoints to ensure no one gets left behind is no quick and easy process. A bus rental can help you make the most of your time together and take some of the stress out of traveling.
A private motor coach can help your group stay together so you all arrive at your destination together. You can conduct one roll call in one place to make sure no one gets left behind and quickly catch someone's absence. Each bus features on board restroom facilities so you can plan on traveling longer with fewer stops to make.
Travel to Sporting Events in Seattle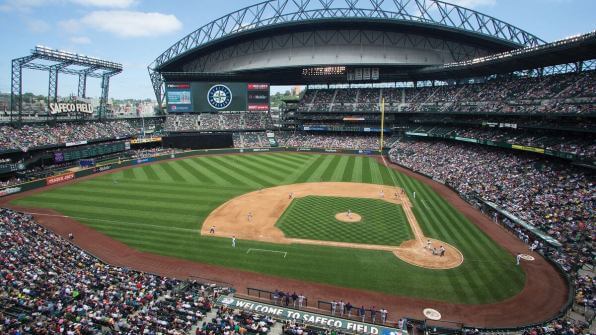 Teams traveling into Seattle will enjoy ample storage space and legroom, on-board restrooms, WiFi, air conditioning, and the opportunity to socialize on the road while traveling to away games. After a trip on a coach from GOGO Charters, your team will arrive rested and ready to perform. Large coaches offer extra seats for staff members and family members, ensuring that everyone can travel together.
Headed in to cheer on the Seahawks, Mariners, Sounders, Storm, or Reign? A bus is the perfect way to travel to Seattle. Rent a charter bus for large groups, or keep it simple in a minibus for smaller groups. All tailgating equipment will be stored safely under the bus throughout your trip while you enjoy a comfortable, efficient trip into the city.
You'll be ready to set up your tailgate when you arrive at CenturyLink Field, Memorial Stadium, Safeco Field, or any other venue for the next big game!
Your Safety is Our Top Priority
We pride ourselves on having cultivated a team of Seattle professionals who are just as concerned about your safety as you are. Each driver remains professional and conscientious on the highway. They err on the side of caution to avoid the risk of endangerment and follow the rules of the road to ensure your safe arrival. Because of this, we have a record of 0 accidents since we were founded in 2013!
Every driver knows Seattle and the surrounding areas, in addition to numerous destinations within Washington and other states. They plan your route accordingly to get you to your destination in the most efficient way possible.
When you partner with us, you can put away your maps and GPS. Divert your attention from the fuel gauge. Forget about the need to know how to change a flat tire. Stop worrying if part of the group will show up late. And eliminate the fear that someone got left behind or lost on the way. The skilled bus drivers do all of the work for you, so you can sit back, relax, and enjoy the scenery.
Your team's safety represents our number one priority. We put your well-being in the hands of only highly skilled drivers who ensure you reach your destination safely. Traveling in comfort, safety, and style could not get any easier when you charter a bus through GOGO Charters. All you will need to worry about is taking in the scenery and enjoying the ride.
How Much Will it Cost?
If you do not think private transportation can fit into your budget, consider this: a typical motor coach can carry up to 56 riders. It would take about 14 cars to comfortably transport that many people. Reimbursing more than a dozen drivers for fuel and mileage on their personal vehicles can get expensive. A private motor coach helps reduce those expenses while providing a cleaner choice for our environment.
Get Ready to Discover the Emerald City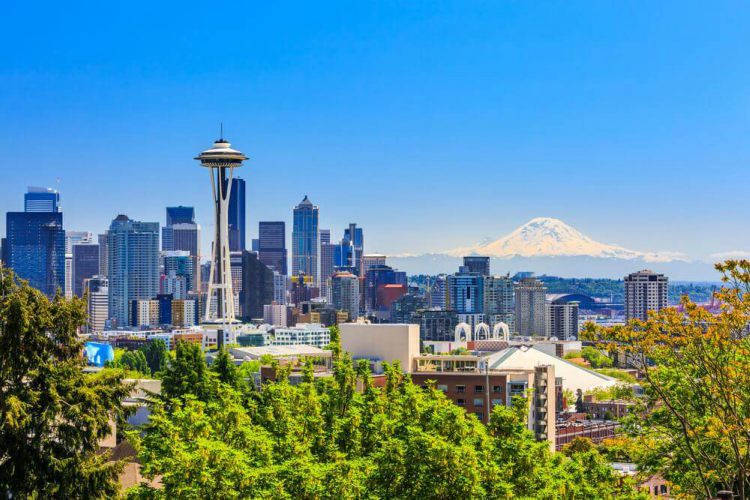 Landmarks: Pike Place Market is located downtown and is the largest tourist area in the city, being home to a fish market, shops, and indoor and outdoor markets.
The iconic landmark of the city, though, is the Space Needle where you can capture breathtaking views of the city with Mount Rainier visible in the distance.
Museums: A visit to Seattle is not complete without a few stops to some of its most fascinating museums. Seattle Art Museum is one of the most impressive art museums in the country, featuring artwork from around the world. Take your coach over to the Seattle Asian Art Museum and the Wing Luke Museum of the Asian Pacific American Experience, the only Asian Pacific American museum in the country.
Day Trips: Rent a coach for your sightseeing trips to Portland, Bellevue, or Tacoma.
Select a Professional Charter Bus Rental Company
Get in touch with GOGO Charters at 206-212-1810 and rent your charter bus from the best Seattle charter bus rental company. We will recommend the best coach suited to your trip or event and tailor your rental to your needs. Whether you're booking for a wedding, corporate event, sporting event, school event, or other private affair, we're your #1 choice. Call us today for a free, personalized quote! We're always happy to help.
Rent your charter bus now:
206-212-1810
You may have seen us featured in: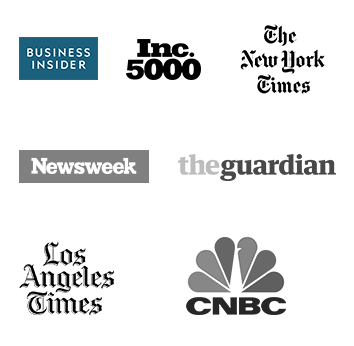 Calculate Rates
from Seattle, Washington
Example Prices
Roundtrip

From: Seattle,WA

To: Denver,CO

Roundtrip

From: Seattle,WA

To: Fresno,CA

Roundtrip

From: Seattle,WA

To: Las Vegas,NV

Roundtrip

From: Seattle,WA

To: Los Angeles,CA

Roundtrip

From: Seattle,WA

To: Portland,OR

Roundtrip

From: Seattle,WA

To: San Diego,CA

Roundtrip

From: Seattle,WA

To: San Francisco,CA
Gogo Charters Seattle

116 Elliott Ave W, Seattle, WA 98119, USA

206-212-1810
Helpful Bus
Rental Resources
Latest
Blog Posts