Charter Buses for Corporate Transportation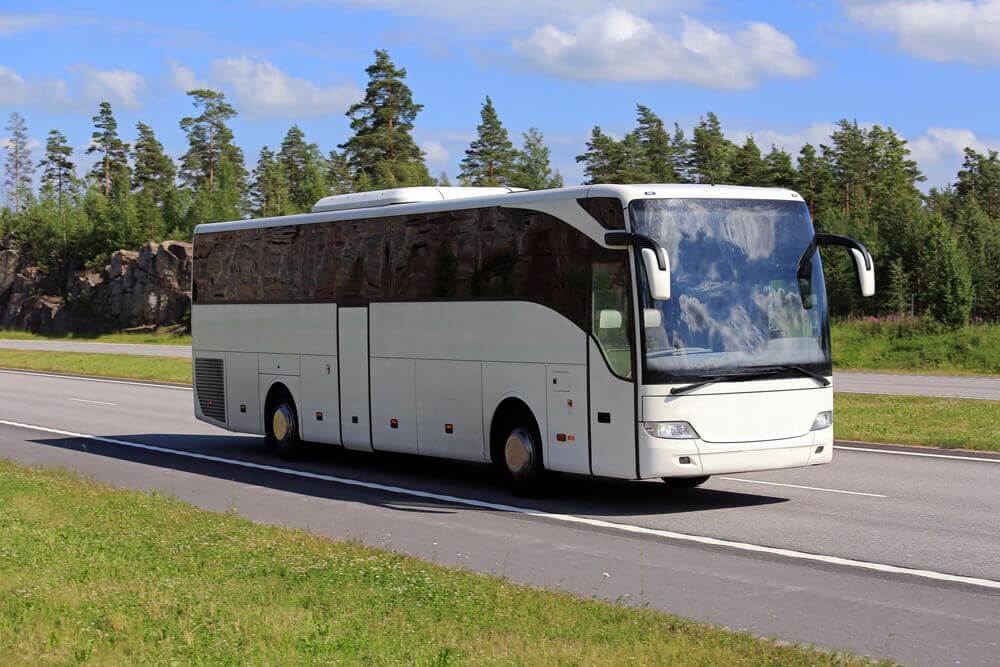 If you are planning a company event, let us help secure reliable transportation for your group of travelers. Be it a company luncheon in Seattle's Discovery Park, a team building day an hour away at Wild Waves, or a week-long conference in another state, a coach is the best way to get around.
Make Use of Your Travel Time
Having everyone on board a charter bus allows for extended team building opportunities. As you travel through the city, take advantage of your time on the road and plan ice breaker games or group discussions. Or, you might decide to unveil your new video series via the on-board entertainment system.
If you plan to ride on the road a while, you and your team can work remotely with the help of on-board WiFi and power outlets. Make the most of your travel time by making phone calls, going over documents, or preparing yourselves for what awaits you at your destination.
Enjoy Spacious Accommodations
When you choose to rent a bus, you will enjoy a private transportation experience no airliner or carpool fleet can match. You and your guests will appreciate the ample room on the bus without feeling cramped and overcrowded. The buses we have access to feature plenty of space below deck for all your team's luggage, even for guests who do not travel lightly. All of your luggage will remain safely under the bus throughout your entire trip.
The motor coaches are packed with features that will help you and your team feel right at home. With restroom facilities on board, you can arrive at your destination sooner with fewer stops to make. The entertainment system allows you to play movies or the radio to make your trip more enjoyable. And with power outlets, USB outlets, and free Wi-Fi, your employees can stay charged and connected no matter where you travel.
Consider the Benefits
When you choose to rent a bus for your business event, you're choosing a time-conscious, cost-conscious, eco-friendly travel method. When your group leaves Seattle on a private bus, you can rest assured you'll arrive together safely and on time. Your itinerary can stay on target, and you won't have to worry about your group members getting lost or sidetracked.