Rent a Bus for Your Private Event in Seattle
Bringing a group into Seattle for a trip? For private events of all types including field trips, church outings, family reunions, and more, a bus from GOGO Charters is the best way to get around. With over 5 million miles logged, 0 accidents, and 1 million satisfied customers, we're experts at group travel all over the nation. No matter where you're coming from, we'll make sure you travel comfortably on your next Seattle trip.
We charter buses as small as 18-passenger minibuses and as large as 56-passenger, full-sized coaches, meaning we can easily find a bus that's perfect for your group. Our dedicated reservation specialists are available 24/7 at 1-855-826-6770 for questions and bookings.
If you're not sure where to start, check out our guide to finding the best bus type for your group.
CALL 1-855-826-6770 FOR YOUR PRIVATE BUS IN SEATTLE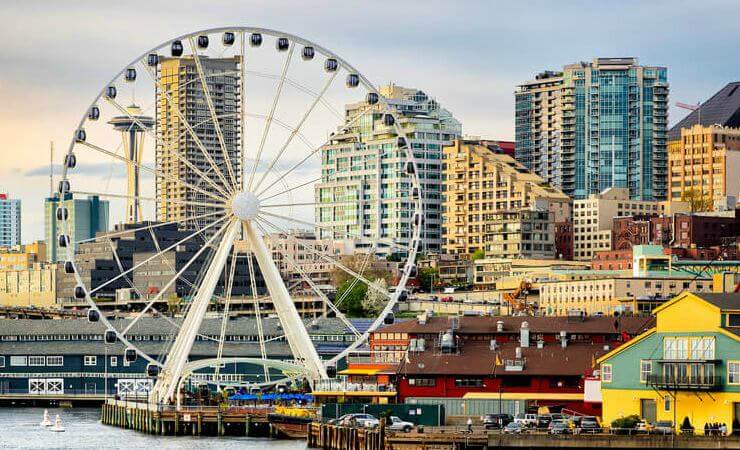 Coaches are a great way to save money on airfare and still enjoy a comfortable and efficient trip. Choose from premium amenities such as air conditioning, televisions, reclining seats, on-board restrooms, and panoramic windows. Instead of going through security and waiting around at baggage claim, your bus will pick you up from any designated pickup location and drop you off right at your Seattle hotel or other destination.
However, if you prefer to fly, we'll pick you up from Sea-Tac or any local airport as your personal airport transfer service. Don't rely on public transportation services or rideshare apps; your driver will pick you up when you're ready to leave and transport you right to your hotel or event venue.
No matter what brings you into Seattle, let us streamline your group transportation for your next trip into the city!
Take a More Comfortable Field Trip
Don't stick to old, unreliable school buses for your next field trip. Instead, rent a charter bus for a safe, comfortable ride to Seattle. Your students, chaperones, and staff can relax and socialize on the road; and with bathrooms available on the coach, you won't have to worry about unnecessary stops along the way. For longer trips, request televisions, DVD players, and WiFi to keep everyone entertained during your journey.
Spend a day at the Museum of History and Industry with your students. Your bus driver can drop you off right by the museum entrance and pick you up when you're ready to head back to school.
Communal Church Trips with a Charter Bus
If you're planning a convention, choir tour, or retreat in the Seattle area, let GOGO Charters provide you with the perfect bus for your church group. Don't split your group among separate cars and risk someone getting lost. On your bus, everyone can talk, socialize, or study together while you ride comfortably to your destination. Pass the time with on-board televisions, perfect for movie-watching on the road; or, listen to your favorite songs and play a few ice-breaker games along the way.
Family Reunions Made Simple
Transporting your family is easier than ever with a private coach. Whether you're traveling into Seattle or heading out for a day trip, we'll find the perfect transportation accommodations for you.
Instead of relying on unpredictable public transportation services or rideshare apps, your coach will be your personal transportation service throughout your trip. Head over to Pike Place Market for a day of shopping, see the world-famous Space Needle, and take a trip out to Mount Rainier for a beautiful, scenic hike together. Your driver will operate on your time throughout your trip; wherever you go, you'll be in control.
Personalized Tours with a Coach
Take a driving tour of Seattle from the comfort of your own bus. We'll pair you with a knowledgeable driver who can take you through Seattle's various neighborhoods and landmarks. You'll enjoy the view through panoramic windows while you relax on your bus with reclining seats.
The Best Bus Rentals in Seattle
Rely on us to help you find the perfect bus for your next wedding, corporate trip, sporting event, or private outing in Seattle. With access to over 3,000 buses nationwide, we're sure to find the one that's perfect for you. Have any questions you need answered? Contact our reservation specialists at 1-855-826-6770. We're available 24/7 and are always happy to help.
Rent your charter bus now:
1-855-826-6770
You may have seen us featured in: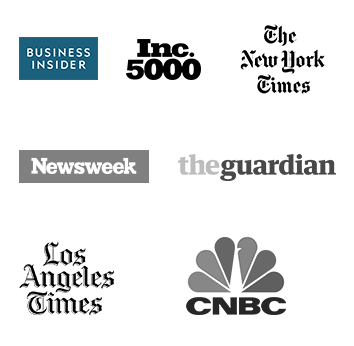 Gogo Charters Seattle

116 Elliott Ave W, Seattle, WA 98119, USA

206-212-1810
Helpful Bus
Rental Resources
Latest
Blog Posts