Here are just a few of the companies we've worked with: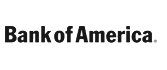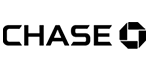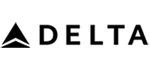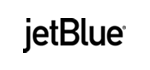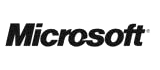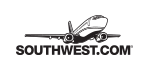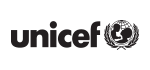 Salem Charter Bus Rental Service
If you've got a group headed into Salem for a trip, rely on GOGO Charters to find the perfect transportation option for you! Whether you're traveling into, out of, or around the area, we'll make sure you and your group enjoy a comfortable ride to your destination.
We charter minibuses for small groups, full-sized charter buses for large groups or long-distance travel, and multiple sizes in between to ensure that every group enjoys a comfortable trip. On your bus, you can relax with comfortable bus interiors, including plush reclining seats, panoramic windows, sound systems, televisions with DVD players, and even on-board restrooms on large models.
While you travel, you won't have to worry about navigating unfamiliar streets or getting lost in a new city. We'll pair you with an experienced driver who will handle all navigation while you relax and enjoy your journey.
Get started on your rental today by reading our complete guide to charter bus rentals or by calling our reservation specialists at 1-855-826-6770! We're available 24/7 and always happy to help.
CALL 1-855-826-6770 FOR CHARTER BUSES IN SALEM, OREGON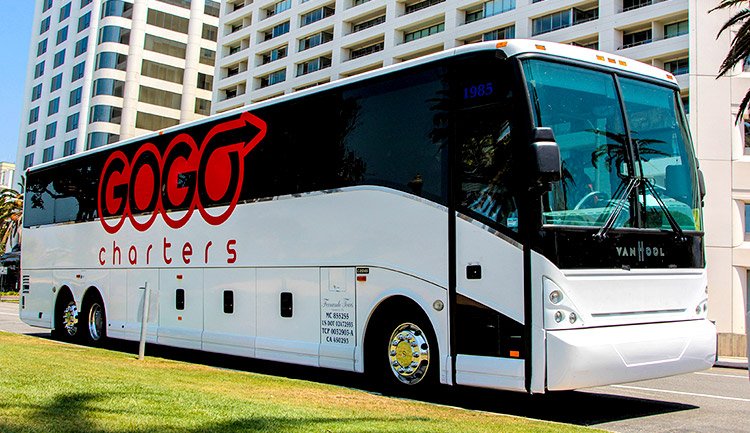 Corporate Events in Salem
If you're headed to a meeting, convention, trade show, or other corporate event in Salem, we'll makes sure your trip progresses smoothly. On the way to your event, take some time to relax on your bus and socialize with your coworkers or get some extra work done with on-board WiFi and power outlets.
We'll take you right into the city and make sure everyone arrives at each event in a timely and efficient manner. Whether you're dropping your group off right at a convention center or at a nearby hotel, you'll arrive on-time and well-rested.
Attending an event at the Salem Convention Center but staying at the nearby DoubleTree Inn? Let us help you set up a shuttle service so that your group can transfer between venues with ease. Hotel shuttle services might run on fixed schedules or end up full before you can find a seat; a private corporate shuttle from GOGO Charters will cater specifically to your group and go everywhere you want it to go.
Your Dream Wedding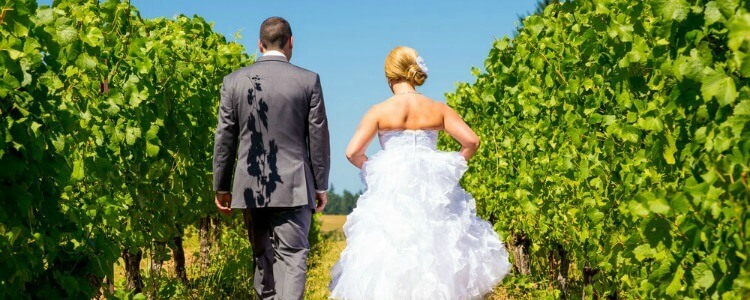 Simplify transportation to all of your wedding events with personalized travel services from GOGO Charters. Focus on your wedding activities while we handle all of your transportation needs!
Make sure guests arrive on-time to events such as rehearsal dinners or showers with a private minibus. We'll pick everyone up from your hotel and take them to nearby restaurants in a timely manner, so no one will have to navigate or end up lost.
Headed out for a bachelor or bachelorette party? Don't let your group get separated or risk someone driving home under the influence. We'll be your designated driver to all of Salem's best nightlife spots, such as Holland's Bar & Grill or Tequila Nights. When the night's all over, we'll make sure everyone returns home safely.
On the day of your wedding, we'll make sure your event runs smoothly from beginning to end. Let us shuttle guests to the ceremony, between the ceremony and the reception, and back to their hotels or homes when the party's wrapping up. Everyone will be able to take part in your celebration and still travel safely from one venue to the other!
Field Trips in Salem
Instead of an old, uncomfortable school bus, rent a modern charter bus for your next Salem field trip. You, your students, and your chaperones will all enjoy a safe and comfortable ride on a bus hand-picked just for you. Let your students relax and socialize with reclining seats and WiFi, or show a video during your trip with televisions and DVD players. You'll also eliminate unnecessary stops with on-board restrooms.
Whether you're headed to an all-day event at the Gilbert House Children's Museum or just a casual trip to a restaurant up the road, we'll make sure your trip progresses smoothly.
Day Trips with GOGO Charters
With a private bus, you aren't confined to one city. Spend a day in a fresh setting in nearby Portland or Seattle; or head out for a day experiencing Oregon's natural beauty at any nearby hiking area such as Opal Creek Ancient Forest Center. Wherever you go, we've got your travel arrangements covered.
Rent Your Charter Bus Today
Ready to get started? Check out our pricing guide or guide to choosing the best bus type for your group to find out which option is best for you. Whether you're traveling for a wedding, corporate event, sporting event, field trip, church trip, or other private vacation, we'll make sure you're paired with the perfect bus.
Call our reservation specialists any time at 1-855-826-6770. We're available 24/7 and always happy to help with your rental. Give us a call and book your bus today!
Rent your charter bus now:
1-855-826-6770
You may have seen us featured in: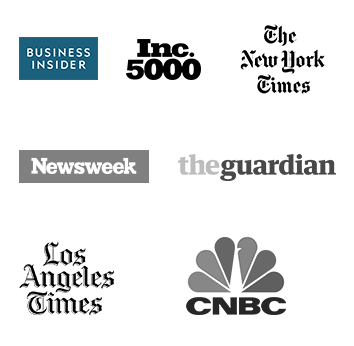 Calculate Rates
from Salem, Oregon
Example Prices
Roundtrip

From: Salem,OR

To: Boise,ID

Roundtrip

From: Salem,OR

To: Eugene,OR

Roundtrip

From: Salem,OR

To: Portland,OR

Roundtrip

From: Salem,OR

To: Sacramento,CA

Roundtrip

From: Salem,OR

To: Seattle,WA
Helpful Bus
Rental Resources
Latest
Blog Posts