Here are just a few of the companies we've worked with: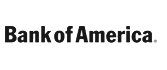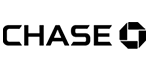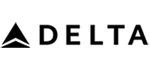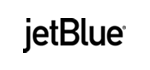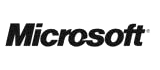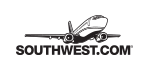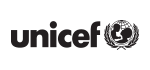 San Diego Minibus & Charter Bus Rentals
GOGO Charters is the largest source for renting buses in San Diego and the rest of California. With access to over 200 buses, 24/7 reservation agents, and state of the art bus technology, GOGO Charters has been voted one of the top bus rental services in the US. Our service is ideal for a group of any size! Our client list and track record speaks for itself. Contact us today and speak to a reservation agent for your next bus rental.
CALL (619) 312-4991 FOR CHARTER BUSES IN SAN DIEGO, CALIFORNIA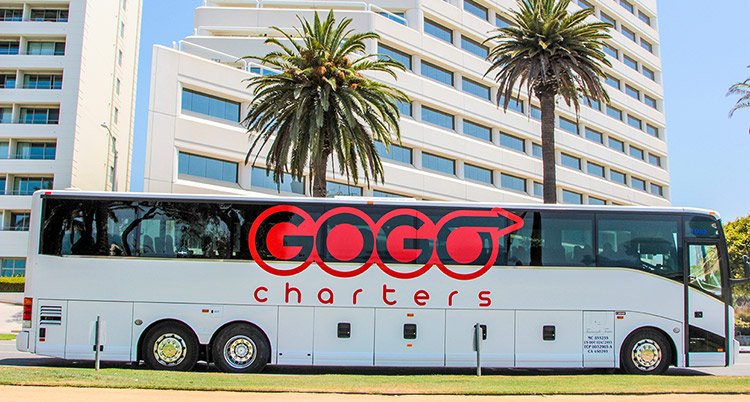 Your San Diego Motorcoach is Ready for You at GOGO Charters
San Diego is a beautiful coastal city that attracts thousands of annual tourists with its warm beaches, unique landmarks, and endless opportunities for soaking up the California sun.
When you book a bus through GOGO Charters, you'll be able to choose from premium amenities such as reclining seats, TV monitors, DVD players, entertainment systems, restrooms, luggage storage, WiFi, and power outlets. Your group will ride comfortably in a luxury charter bus when you visit San Diego and its surrounding areas.
If you're looking for an easy way to explore San Diego, GOGO Charters can pair you with a bus for all of your transportation needs. We have helped over 1 million customers since launching in 2013, making us the perfect choice for your San Diego group transportation services. Our reservation specialists are available 24/7 at (619) 312-4991 to provide you with a free quote and answer any questions regarding our services.
Arrive On-Time for Business Trips in San Diego
Staying on schedule is a top concern for companies traveling to conferences and seminars. Because of this, we're committed to providing event transportation services that operate on your time, not ours. We only work with drivers who consistently go above and beyond for their passengers. Before your trip, your professional driver will plan the most efficient route according to your team's itinerary.
Allowing employees to carpool to events, take public transportation, or use rideshare apps like Uber invites unnecessary complications to your travel plans. Team members may get lost, arrive late, or not make it to the venue at all. When everyone leaves at different times in different vehicles, your job of coordinating the trip becomes even more challenging.
Rent a motorcoach so everyone in your group leaves your office at the same time and arrives at your destination together. You can relax knowing everyone is safe and accounted for.
Impress out-of-town clients with their own airport and hotel shuttle. Their driver will take them anywhere they need to go before and after your meeting. Plan an afternoon of sightseeing so they can get a taste of San Diego's local culture.
With WiFi and power outlets on select buses, you can conduct meetings, answer emails, and keep up with industry news on the road. Share your company's new promotional video or a TED Talk with your team on the bus's TV monitors. When you want your employees to take their minds off of their daily duties, use the bus's TV monitors and DVD player to show movies everyone will enjoy.
Take the Stress Out of Wedding Transportation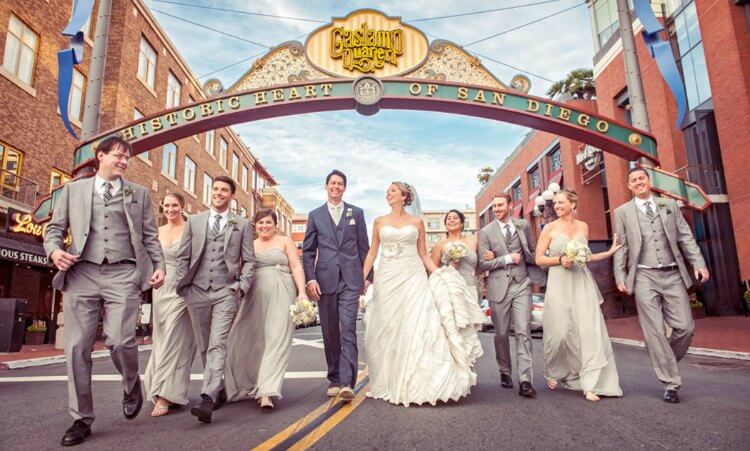 Let us take the burden of wedding day transportation off your to-do list! Our experienced reservation specialists are available 24/7 to make your guest and wedding party travel plans a breeze.
Are long drives and the high cost of airfare preventing people from being able to attend your wedding? Book a motorcoach to transport out-of-town guests to San Diego in time for your big day. Charter bus rentals often cost less per person than plane tickets, and your guests will appreciate the option to save money.
If your ceremony and reception take place at different locations, hire a shuttle to carry guests from the hotel to each venue on your wedding day. This saves them the hassle of navigating San Diego's busy streets and finding parking. At the end of the night, drivers will bring guests safely back to their hotel. This ensures that guests will arrive on time to every part of your special day, and those who enjoy adult beverages at your wedding won't have to secure a designated driver beforehand.
For you, your wedding party, and your photographer, a separate minibus can take you in style to picture locations and to your venues. Your driver will honor your itinerary and make timelines, as well as safety, their top priority.
While many couples rent a limo or a vintage car for their transportation, only a handful of passengers can fit inside. With a minibus, you'll have room for as many as 35 people. Of course, if you need room for more people, there are plenty of sizes to choose from! For an elegant look, request an all-black or all-white bus when you make your reservation at (619) 312-4991.
Before the wedding, charter a bus to take guests to and from engagement parties, bridal showers, the rehearsal dinner, and more. Planning a bachelor or bachelorette party? Take a city tour with the bride or groom's closest friends on a luxury minibus. Enjoy music and alcoholic beverages on your bus before heading to San Diego's top nightclubs or restaurants. No need to nominate a designated driver or worry about parking!
Root for San Diego's Home Teams by Bus
We've helped little league teams, professional leagues like the NFL, and their fans choose the perfect bus for games and tournaments. Call us at (619) 312-4991 to book a bus with the perfect amenities for a comfortable ride.
Keep your teammates and fans together in motorcoaches for streamlined transportation. Instead of taking separate cars for away games and tournaments, you'll be able to keep track of each passenger and ensure everyone arrives on time. Cushioned seating, ample legroom, air conditioning, and on-board restrooms allow your fans and players to rest on longer rides.
Store all of your equipment, tailgating supplies, and luggage in your bus's secure luggage bays. For items you may need to store during the ride like snacks, games, or a pillow, you'll have access to spacious overhead bins inside the bus.
Planning to tailgate? Cheer on the San Diego Padres, Gulls, and Aviators in style. Book a minibus to take your group from your designated pickup location to the game. Watch team highlights on the bus's TV monitors, listen to music, and eat snacks with your friends and family.
Attending the Farmers Insurance Open at Torrey Pines Golf Course? Your bus driver can shuttle you to the event and promptly pick your group up at the end of the day. Ride to a nearby restaurant like Farmer & The Seahorse before returning to your hotel.
Take a Private Tour of San Diego
Because we make bus reservations so simple, we're the top choice for groups organizing trips for their school, church, family, and more. Call our reservation specialists at (619) 312-4991 with your the places you'd like to go, and they'll find you the coach that best meets your needs.
Carpooling and rideshare apps lead to passengers and belongings traveling in multiple cars. This increases the risk of group members arriving late, getting lost, or not reaching their destination at all.
Rent a charter bus to keep everyone in the same place. While your group spends quality time together, you can relax knowing everyone is traveling together safely. With a record of 0 accidents, you can trust that booking a bus through our services will be safer than other group transportation options.
Because your professional driver will map out the best routes ahead of time, you can spend more energy on your event. This means you can tour San Diego without having to navigate its busy streets alone. Ask your knowledgeable driver to share their favorite restaurants and activities in Austin for insider recommendations.
Planning a birthday party for your significant other? Invite the guest of honor's closest friends for a tour of dinner, dancing, and drinks by minibus. No need to designate a friend to be your driver for the night. Renting a bus means everyone can enjoy adult beverages safely. Plus, you can request a bus that allows alcohol on-board to get the party started sooner.
Upgrade Your School Field Trips and Campus Tours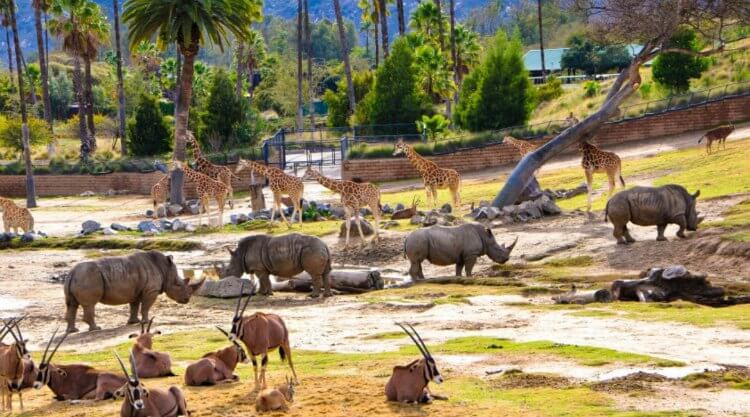 Students from across the state travel for field trips to San Diego's museums, historic centers, science exhibits, and more. Educators, parents, and students ride to venues like the famed San Diego Zoo by charter bus for hands-on learning experiences.
Instead of traveling by a traditional school bus, rent a modern motorcoach for an upgraded experience. While adult chaperones enjoy the cushioned seats and access to WiFi, kids will stay occupied with movies on the bus's flat screen TV monitors.
Planning to tour college campuses in San Diego? Ride around the University of California San Diego or San Diego State University to see their beautiful buildings, meet advisors and current students, and attend on-campus events. Call us at (619) 312-4991 with the destinations on your list including residential halls, libraries, student centers, and restaurants. We'll help you craft the best itinerary for prospective students and parents!
Instead of renting a limo this prom season, invite your closest friends and classmates for a minibus ride! You'll have more room to dance and chat with friends than in a crowded limo, and you'll stay entertained with TV monitors, DVD players, WiFi, and power outlets.
Rent a coach for your class trip this year, and enjoy your bus's spacious reclining seats as you travel from San Diego to anywhere in the U.S.
Explore the City With a Personalized Tour Bus
Beaches: San Diego is known for its gorgeous beaches. With 70 miles of coastline, there's a perfect beach for everyone in this classic Southern California city. Cardiff by the Sea is one of Southern California's most popular beach towns, claiming two miles of the Pacific coast and a 900-acre ecological reserve.
Coronado Beach runs along Ocean Boulevard, home to hundreds of luxurious mansions. On this beach, you'll find flat shores with gentle waves, making it perfect for those learning how to surf.
Known as one of San Diego's "best-kept secrets," Carlsbad Beach is a calm stop along the historic Coast Highway 101, perfect for strolling along the water or spending a day fishing.
Landmarks: San Diego's Embarcadero, meaning "landing place" in Spanish, stretches along the San Diego harbor on the east side of San Diego Bay. At the Embarcadero, you can visit the USS Midway Museum, featuring America's longest-serving aircraft carrier. Annual events are also popular at this booming tourist spot, such as the San Diego Bay Wine & Food Festival.
Belmont Park is a historic amusement park in the Mission Bay area of San Diego. Some rides and attractions from the original 1925 park still remain, such as the Giant Dipper, a wooden roller coaster; and The Plunge, an indoor swimming pool. Other attractions include a three-story drop tower and a restaurant overlooking artificial waves.
The Cabrillo National Monument stands at the point at which Juan Rodriguez Cabrillo became the first European to set foot on the United States's west coast in 1542. In the same park is the Old Point Loma Lighthouse, a San Diego icon since 1855.
Outdoor Destinations: Balboa Park is home to beautiful Spanish architecture, lush gardens and parks, and the world-famous San Diego Zoo. Take a stroll in one of the park's numerous green belts, gardens, or walking paths; or stop by one of the multiple museums or theaters. Stop for a bite to eat at one of their 13 different restaurants throughout the property.
The San Diego Zoo houses over 3,700 animals across 650 species. Attractions within the zoo include a guided tour bus that covers 75% of the park, and an overhead gondola lift known as the "Skyfari."
Day Trips: While in San Diego, take the opportunity to explore nearby cities also serviced by GOGO Charters, such as Phoenix, Los Angeles, San Jose, and Las Vegas.
How Much Does a Bus Rental Cost in San Diego?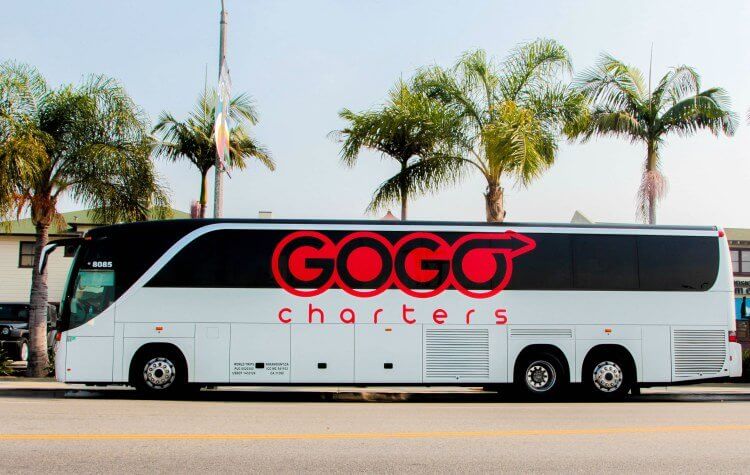 For an idea of how much a charter bus trip costs, a group traveling from San Diego to Los Angeles might pay around $891 roundtrip. Check out our our comprehensive pricing guide which lists the major factors that affect your cost. Want a detailed quote for your upcoming trip? Calling us now at (619) 312-4991 for more info!
Rent a bus with GOGO Charters
Call us today at (619) 312-4991 and let GOGO Charters, the best San Diego charter bus rental company, find the perfect bus for you. We strive to remain the best by providing unparalleled customer service and impeccable charter buses. We'll choose the motor coach that works for you and your group so you can enjoy a comfortable and safe trip to your next wedding, corporate trip, sporting event, or private affair.
Rent your charter bus now:
(619) 312-4991
You may have seen us featured in: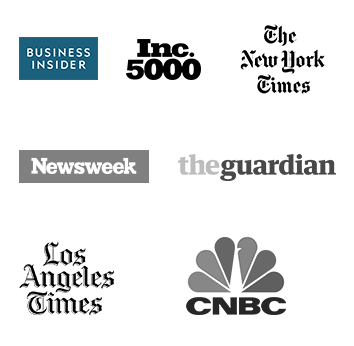 Calculate Rates
from San Diego, California
Last Minute
Prices
Gogo Charters San Diego

10251 Vista Sorrento Pkwy Suite 280, San Diego, CA 92121, USA

(619) 312-4991
More About Group Travel in San Diego
Helpful Bus
Rental Resources
Latest
Blog Posts