Here are just a few of the companies we've worked with: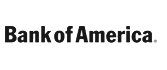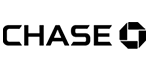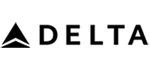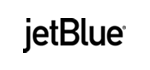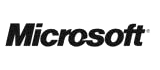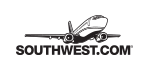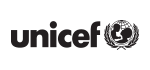 The Ultimate Guide to San Diego Charter Bus Rentals
GOGO Charters works within one of the largest bus rental networks in San Diego and the rest of California. With access to over 200 buses, 24/7 reservation agents, and modern reservation technology, GOGO Charters has the resources and customer service experience to easily accommodate your San Diego travel group. Our services are ideal for groups of any size traveling for a variety of occasions throughout Southern California! Contact us today to speak to a reservation specialist about your bus rental needs in or around San Diego.
CALL (619) 312-4991 FOR CHARTER BUSES IN SAN DIEGO, CALIFORNIA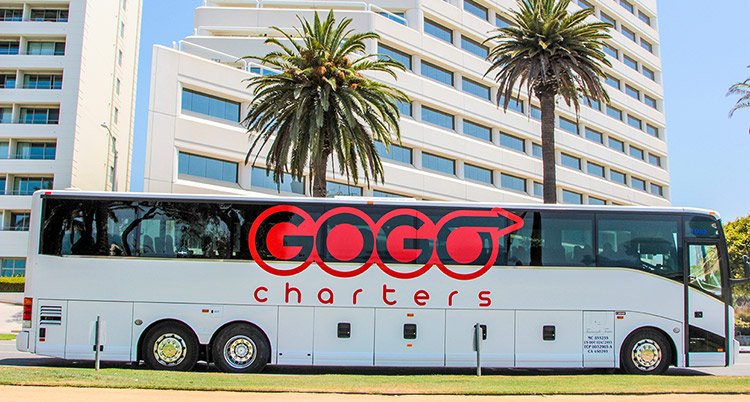 San Diego is one of the largest and most beautiful metropolitan areas in California. The coastal city is often referred to as "America's Finest City", being home to iconic landmarks, unique culture, numerous historic locations, and of course picturesque beaches. These endless exploration opportunities, waterfront views, and year-round temperate weather make San Diego a popular tourist destination, especially during the summer months. If you're planning an upcoming group trip to enjoy the California sun, GOGO Charters has access to the perfect charter bus or minibus for your trip.
Easy Group Transportation Services in San Diego
Booking a charter bus from GOGO Charters will ensure your group event in San Diego runs as smoothly as possible. From family vacations and reunions to destination weddings and corporate retreats, San Diego has a venue or location for your group trip, while GOGO Charters has a charter bus to get you there! The GOGO Charters network includes comfortable and modern charter buses across California. Choose a climate-controlled vehicle with top-of-the-line amenities like WiFi, onboard restrooms, reclining seats, TVs with DVD players, and more. Your group can beat the San Diego heat in a premium charter bus while leaving the driving up to a professional driver.
Easily plan a trip to explore all that San Diego has to offer with a private bus rental from GOGO Charters. You'll travel on your own time rather than rushing to catch shuttles or hail rideshare services. Our reservation experts are available 24/7 at (619) 312-4991 to provide you with a free quote for your California trip. If you're not sure what type of bus would best suit your group, we'll be happy to pair you with a model based on your travel needs.
Arrive On-Time for Business Trips in San Diego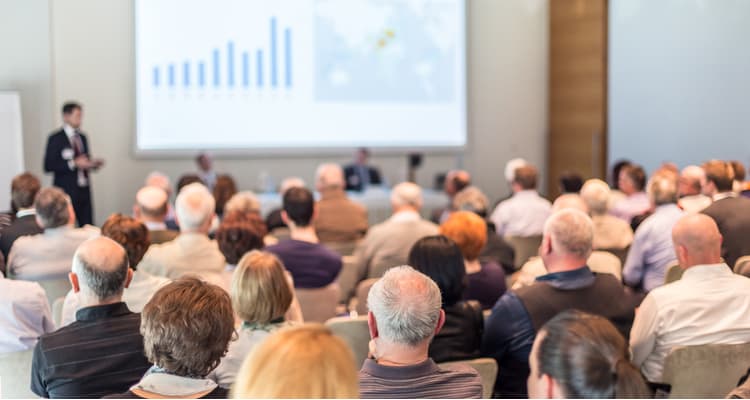 Boasting hundreds of hotels and famous venues like the SDCC, San Diego is one of the most popular cities for business meetings, conferences, conventions, and various industry events. Staying on schedule is a top concern for companies traveling to conferences and seminars, especially in a large and bustling San Diego metro area. Because of this, we're committed to providing business event transportation services that operate on your time, not ours. We only work with drivers who consistently go above and beyond for their passengers. Before your trip, your professional driver will plan the most efficient route according to your team's itinerary.
Skip the Rideshares and Public Transportation
From public transportation to carpooling and rideshare services, there are so many ways to get around large cities like San Diego. These options are great for individuals but when you're traveling with a large group, options become more limited. Large groups may find it difficult to hail a rideshare large enough to accommodate every business team member, while public transportation is a far cry from the comfort of a private charter bus. Traveling in separate vehicles makes the transportation process challenging, leaving opportunities for team members to get lost and arrive late. Renting a motorcoach will ensure everyone in your group leaves your office at the same time and arrives at your destination together. Rather than worrying about losing members to San Diego traffic, you can relax knowing everyone is safe and accounted for on your private charter bus.
Professional Travel for Special Guests
Are you hosting an important summit in San Diego? Or are you a group of investors traveling up to Northern California for a meeting in San Jose? Impress out-of-town clients with their own airport and hotel shuttle. Business guests will be shuttled in a sleek and modern minibus from San Diego International Airport to their premier lodging in the city. Their driver will take them anywhere they need to go before and after your meeting. After business is handled and done, you can even plan an afternoon of sightseeing or a special group dinner in the trendy Gaslamp Quarter so they can get a taste of San Diego's local hotspots.
Stay Connected on the Road
Most bus models in our network can include modern amenities like WIFi and power outlets to boost productivity while traveling. With a San Diego charter bus, your business group will have access to necessary work documents and resources while on the road. Keep on top of client emails or make some last-minute adjustments to an important conference presentation. You can even show upcoming presentations on the bus's TV monitors or play a movie to let employees relax and unwind after a long day.
Take the Stress Out of Wedding Transportation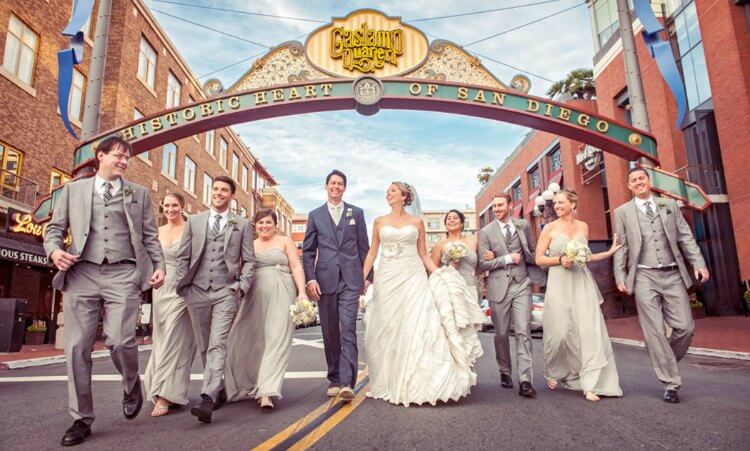 From securing a venue to finding the best catering service, there's already so much for you to worry about when planning a wedding. GOGO Charters will take care of your wedding day transportation so you can focus on other parts of your big day. Whether you're a San Diego local planning a large and luxurious ceremony at Green Gables Estate, or you're an out-of-towner planning a small beachfront destination wedding at Paradise Point, GOGO Charters will give your guests the best travel experience on your big day.
Plan a West Coast Destination Wedding
San Diego's coastal landscape makes it a wonderful location for destination weddings. If you're coming from out-of-town to host your dream beach wedding, getting all your guests to San Diego may be difficult. Airfare can be expensive and long drives can be a deterrent for some guests. Offering a wedding shuttle service will not only keep your guests comfortable, but it'll make their trip to or around San Diego much easier. Whether you need a wedding shuttle from upstate or even from across state lines, we offer group transportation for trips of all lengths.
On the day of your service, providing a wedding shuttle for your guests will ensure everyone arrives to your ceremony or reception with plenty of time to spare. Every guest will be traveling on the same schedule and with a professional driver behind the wheel, they won't have to worry about parking or getting lost on San Diego's busy streets. This will also save your guests time when moving between venues if you'll be having a ceremony and reception ins separate locations. Each guest can also fully enjoy your reception with adult beverages without needing to designate a driver for the night. Your professional driver will safely transport guests to nearby hotels and other lodging arrangements after your service.
Shuttles for Weddings of All Scales
Rentals from GOGO Charters come in a variety of sizes, ranging from 18- and 35-passenger minibuses to full-sized charter buses. Large and extravagant weddings can rely on a full-sized coach or a custom fleet of buses to shuttle guests to the services. You won't have to worry about running out of parking around your bustling downtown San Diego venue. A shuttle service will consolidate all of your guests into the same vehicle to make arrivals and departures as seamless as possible.
Minibuses are more ideal for relatively small weddings or even for planning a bachelor and bachelorette party. Take a city tour with the bride or groom's closest friends on a luxury minibus. Enjoy music and alcoholic beverages on your bus before heading to San Diego's top nightclubs or restaurants. Plan a last hurrah filled with hopping to different rooftop bars in Gaslamp Quarter while you're safely shuttled around.
Root for San Diego's Home Teams by Bus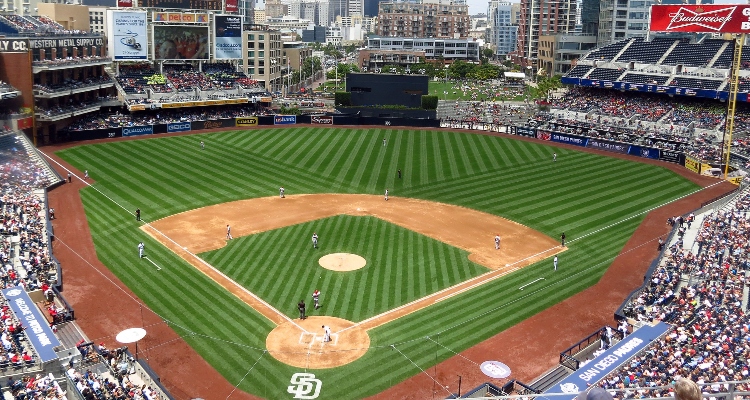 We've helped teams of all types, from the little league to professional teams, and their fans choose the perfect bus for games and tournaments. Cheer on your favorite local team or travel to Los Angeles, San Francisco, or any other major city to support teams like the Raiders or Giants. Call us at (619) 312-4991 to book a bus with the perfect amenities for a comfortable ride.
Keep your teammates or group of fans together in comfortable motorcoaches for streamlined transportation to and from the game. Instead of taking separate cars for away games and tournaments, you'll be able to keep track of each passenger and ensure everyone arrives on time. With a private charter bus, you'll no longer have to worry about team members getting lost on the way to the game. Everyone will travel comfortably with cushioned seating, ample legroom, air conditioning, and onboard restrooms. Fans and players can rest after big games while professionals handle all driving.
Spacious Bus Rentals for Sporting Events
Full-sized charter buses provide an ample amount of space for sports teams traveling for an upcoming event. The luggage bays underneath the bus provide a spacious and secure space for your team's equipment or your tailgating group's party supplies. For valuable goods and personal items, you'll have plenty of space in overhead compartments for easy access throughout your trip. If you're planning a team victory dinner or night out after the game, all of your equipment and gear will be safely stored on the bus while you celebrate.
Throw the Ultimate Tailgate
You'll never have to worry about members of your tailgating group getting lost or failing to find a good parking spot before a big San Diego Padres game. A minibus rental will keep your entire tailgating group together while heading to the game. Everyone can get the party started early onboard the bus, you'll have a professional, designated driver! You can also play music and watch your team's highlight reel on the bus's TV monitors to get hyped before the big game. Minibuses have enough space for all your additional tailgating gear like coolers, foldable tents, and chairs. Travel in climate-controlled interiors before setting up shop at Petco Park and tailgating before a big game.
Enjoy Special Sports Tournaments
Attending a special tournament like the Farmers Insurance Open at Torrey Pines Golf Course? Your bus driver can shuttle you and loved ones to the event and promptly pick your group up at the end of the day. Forget the hassle of looking for parking before the big tournament begins. Your professional driver will swiftly have everyone dropped off with plenty of time to spare before tee off. Ride to a nearby restaurant like Farmer & The Seahorse to finish a lovely evening before returning to your hotel.
Upgrade Your School Field Trips Transportation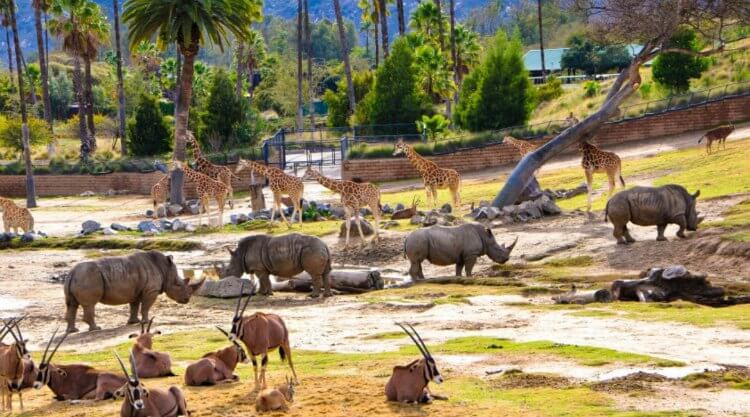 Students from across the state travel for field trips to San Diego's museums, historic centers, science exhibits, and more. With over a dozen museums and learning centers in Balboa Park alone, San Diego offers so many learning opportunities for young visitors. Educators, parents, and students ride to venues like the Fleet Science Center, San Diego Museum of Man, and the famed San Diego Zoo and the San Diego Zoo Safari Park by charter bus for hands-on learning experiences.
A modern motorcoach from GOGO Charters will offer your students an overall better travel experience compared to a traditional school bus. They'll stay entertained with a movie on the bus's TV monitors or can play games with onboard WiFi. With a San Diego charter bus, chaperones will also be able to relax and enjoy the ride in plush, reclining seats.
Tour San Diego's Best Colleges
San Diego is also home to some of the best universities in the nation, making it a popular city for California locals to plan college tours. Ride to the University of California San Diego or San Diego State University campuses to see their beautiful buildings, meet advisors and current students, and attend on-campus events. Call us at (619) 312-4991 with the destinations on your list including residential halls, libraries, student centers, and restaurants. We'll help you craft the best itinerary for prospective students and parents!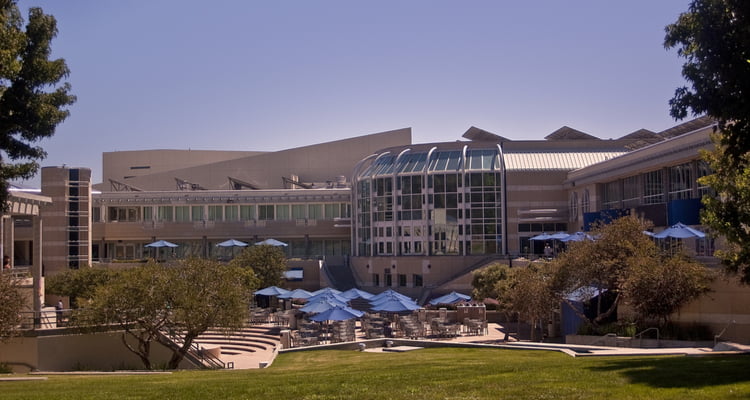 Renting a limo is one of the most popular means of transportation during prom season. Although limos offer an elegant way to prom, they can usually be cramped and offer little space to enjoy yourselves. Choosing a minibus for your prom will give your friends enough space to dance, chat, and enjoy the night before and after prom. You'll have everything you need to get the prom festivities started early while on your way to the prom venue. Once prom is over, your professional driver can shuttle everyone home or even to a night out on the town for afterparties.
Take a Private Trip Around San Diego
At GOGO Charters, we aim to make the reservation and travel process simple and easy for groups of all types. This includes groups traveling to and from San Diego or nearby major cities like Phoenix or Las Vegas. Easily travel around the West for private trips with family, friends, community organizations, summer camps, and churches. San Diego has so much for groups to see, so let GOGO Charters get you to each attraction safely and efficiently.
You can build your own custom San Diego itinerary and travel on your own time to each attraction with a GOGO Charters rental. Spend quality time bonding with loved ones, church members or colleagues while we handle all the transportation. A private charter bus rental will keep your group organized throughout your entire San Diego trip. Rather than having to rent multiple cars or hailing rideshare after rideshare, everyone will stay together from the beginning through the end of your trip.
Whether you're in town for a family reunion at one of San Diego's many waterfront resorts or you're traveling with a group of friends for San Diego Comic-Con, renting a charter bus is an efficient way to travel around town. If you're in San Diego for a large-scale event like Comic-Con, traveling with a group can become tedious when you're split into multiple cars. Leave the driving up to the professionals while you focus on enjoying the event.
Explore Some of San Diego's Top Attractions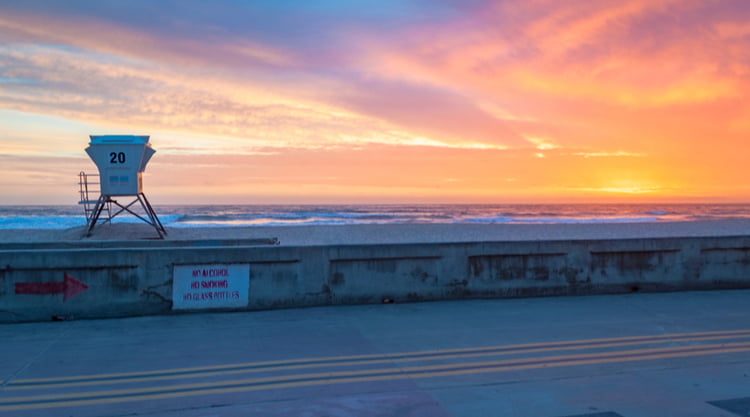 If you're not sure which attractions should be considered a "must-see" on your trip to San Diego. From the famous Balboa Park to the picturesque Mission Beach pier, your group will travel in ultimate comfort during your private trip with GOGO Charters.
Beautiful Beaches
San Diego is home to some of the best beaches on the West Coast. Soak up the sun and one of these top San Diego beaches.
La Jolla Shores
Located just north of San Diego, La Jolla Shores offers postcard-worthy views and is often ranked as one of the metro area's best beaches.
Mission Beach
As one of the most popular beaches in San Diego, Mission Beach has no shortage of entertainment for visitors. Enjoy views of the boardwalk or a day on amusement park rides at Belmont Park.
Coronado Beach
This beach is popular for its peaceful shores, calm waters, and beautiful sand. Often less busy than popular Missions Beach, Coronado is great for groups wanting a laid back atmosphere.
Popular Landmarks
Cabrillo National Monument
Address: 1800 Cabrillo Memorial Dr, San Diego, CA 9210
Phone: (619) 557-5450
Mt. Soledad National Veterans Memorial
Address: 6905 La Jolla Scenic Dr. S, La Jolla, CA 92037
Phone: (858) 459-2314
Petco Park
Address: 100 Park Blvd, San Diego, CA 92101
Phone: (619) 795-5555
Museums and Learning Centers
USS Midway Museum
Address: 910 N Harbor Dr, San Diego, CA 92101
Phone: (619) 544-9600
San Diego Zoo
Address: 2920 Zoo Dr, San Diego, CA 92101
Phone: (619) 231-1515
San Diego Air & Space Museum
Address: 2001 Pan American Plz, San Diego, CA 92101
Phone: (619) 234-8291
Travel Like a Local: Popular San Diego Neighborhoods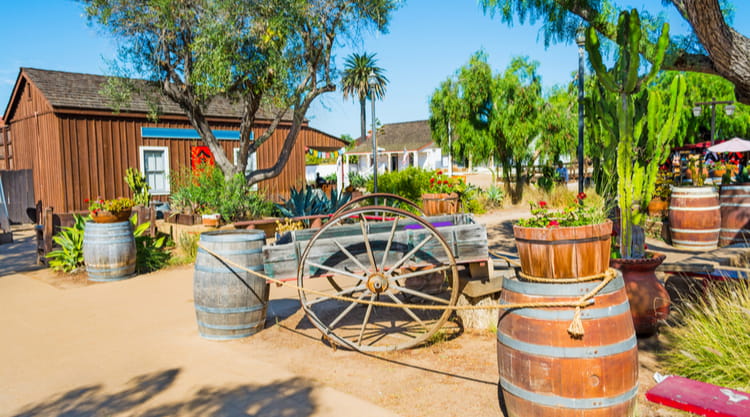 San Diego is home to several vibrant and culturally-rich neighborhoods that are filled with great restaurants, shopping, entertainment, and iconic waterfront views. If you're a first-time visitor and you want to travel like a local, be sure to check out these popular neighborhoods:
Gaslamp Quarter
Gaslamp Quarter is a 16-block Victorian-era historic neighborhood in downtown San Diego that boasts a bustling entertainment, restaurants, and nightlife scene. The area is also close to popular attractions and venues like Petco Park and the San Diego Convention Center.
Old Town
Old Town sits on what was once the first European settlement in present-day California. The neighborhood has roots dating back to 1769 and still breathes a heavy Spanish influence through its architecture and historic locations like Presidio Park and Old Town San Diego State Historic Park. The area is now popular not only for its history, but for prime shopping and delicious Mexican food.
Little Italy
This San Diego neighborhood began as a thriving Italian fishing community and has since become a major hub for authentic Italian food. The neighborhood also hosts a popular farmers market every Saturday. Pick up locally sourced vegetables or handmade jewelry by local artists.
Pacific Beach
The Pacific Beach neighborhood not only includes one of San Diego's best beaches, but it's also a lively area for entertainment and shopping. This beach is often a good choice for visitors who may want to avoid the hustle and bustle of Mission Beach just to the south. Soak up some sun and take a stroll down the boardwalk on your next San Diego trip.
Sunset Cliffs
Located in the Point Loma area, Sunset Cliffs is home to some of the best waterfront views in San Diego. The area is named for its unique Pacific Ocean-bordered cliffs that are adored by locals and tourists alike. The neighborhood offers romantic sunset views of crashing waves and is a wonderful place to experience the best of Southern California's natural beauty.
How Much Does a Bus Rental Cost in San Diego?
San Diego charter bus rentals can vary in price, which is dependant on multiple factors. We've developed a comprehensive pricing guide for passengers to get a general idea of charter bus pricing. Your quote will include factors like the number of passengers, time of year, number of stops on your trip, and duration of the overall trip. For a detailed and personalized quote for your next San Diego trip, call us 24/7 at (619) 312-4991.
Rent a bus with GOGO Charters
When you choose GOGO Charters for your San Diego charter bus rental, you'll also be choosing the highest quality of customer service. Our rental experts are dedicated to finding your group the best charter bus rental for your Southern California trip. Your group will be in good hands while traveling for your next San Diego corporate event, wedding service, sports trip, private event, or academic trip. Call us at (619) 312-4991 with your San Diego itinerary to receive a free, no-obligation quote!
Rent your charter bus now:
(619) 312-4991
You may have seen us featured in: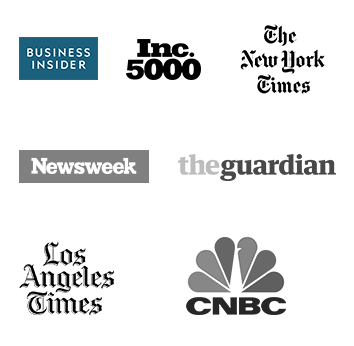 Calculate Rates
from San Diego, California
Example Prices
Roundtrip

From: San Diego,CA

To: Fresno,CA

Roundtrip

From: San Diego,CA

To: Las Vegas,NV

Roundtrip

From: San Diego,CA

To: Los Angeles,CA

Roundtrip

From: San Diego,CA

To: Phoenix,AZ

Roundtrip

From: San Diego,CA

To: Portland,OR

Roundtrip

From: San Diego,CA

To: San Francisco,CA
Gogo Charters San Diego

10251 Vista Sorrento Pkwy Suite 280, San Diego, CA 92121, USA

(619) 312-4991
More About Group Travel in San Diego
Helpful Bus
Rental Resources
Latest
Blog Posts