Here are just a few of the companies we've worked with: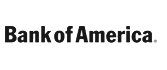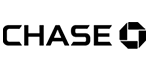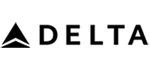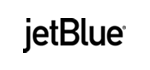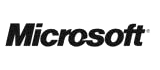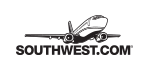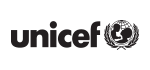 California Charter Bus & Minibus Rentals
With over 5 million miles logged and 0 accidents, GOGO Charters is the top choice for safe, reliable charter bus rentals in California. We only work with experienced drivers and coaches with up-to-date interiors. Partner with us for your group's upcoming trip to enjoy a safe and relaxing ride.
To keep your group comfortable and entertained, choose from premium amenities such as reclining seats, ample legroom, TV monitors, DVD players, on-board restrooms, WiFi, power outlets, and more. When you call us at 1-855-826-6770, your reservation specialist will provide you with a free quote and answer all of your questions about chartering a bus.
CALL 1-855-826-6770 FOR CHARTER BUSES IN CALIFORNIA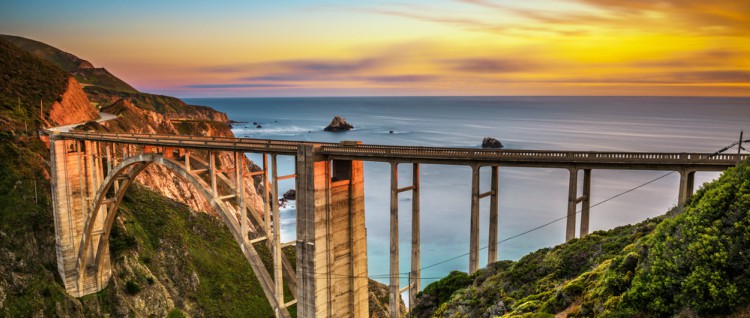 GOGO Charters provides nationwide group transportation services, including charter bus rentals across California. We partner with a network of professional charter bus providers and certified drivers to offer solutions for small and large groups. Our network includes compact minibus rentals for small- and medium-sized groups, along with full-size charter bus rentals for large trips. We also have access to ADA-accessible vehicles of different capacities, ensuring all travelers have safe and simple transportation in California. Most charter buses in our California network can include features such as WiFi, power outlets, onboard restrooms, reclining seats, and flatscreen TVs. When you call our team, let us know what features you'll need onboard your California bus rental. We'll always do our best to ensure you get the perfect charter bus for your travel needs!
How Much Do California Charter Bus Rentals Cost?
The cost of renting a charter bus in California depends on a number of factors, including where and when you're traveling, the type of bus you book, the duration of your trip, and how far in advance you book. These factors vary from group to group, which means we'll need your unique travel details to determine a charter bus rental price for your trip. Don't worry, it only takes a few moments to get a free quote from one of our representatives! Your quote will be transparent and all-inclusive, so you won't have to worry about hidden fees at the end of your California trip or event.
Charter Bus Rental Services in California
The GOGO Charters team has experience with organizing group transportation services for all types of occasions, no matter the size of the event. Our California charter bus services include but aren't limited to:
Corporate Transportation: We'll help organize professional transportation for company travels, recurring employee shuttles, and charter bus rentals for conventions or conferences.

TheBank Palm Springs

An upscale venue with ample interior and exterior space for any kind of event. This venue is unique because it allows events to carry on past Palm Spring's required end time of 10 p.m.

Address: 383 S Palm Canyon Dr, Palm Springs, CA 92262

Phone: (760) 856-5252

The Bently Reserve

Built in 1924, this venue was the main headquarters for the Federal Reserve Bank of San Francisco for around 60 years, making it the perfect spot to host any classy event.

Address: 301 Battery St, San Francisco, CA 94111

Phone: (415) 294-2226

AMA Conference Center San Francisco

Conveniently located in the San Francisco Marriott Marquis Hotel, this classic conference center provides the most spacious setting for corporate events and specializes in a state-of-the-art meeting experience.

Address: 55 4th St, San Francisco, CA 94103

Phone: (415) 442-6770

Dolce Hayes Mansion

With easy access to roads and gorgeous views of Northern California, attendees will feel like they're on a getaway in Napa Valley at a corporate event here.

Address: 200 Edenvale Ave, San Jose, CA 95136

Phone: (408) 226-3200

The Regency Center

This historic venue first opened in 1909 as a masonic lodge and now serves as a multi-purpose event venue. The space fits a large number of people very well, making it perfect for any corporate event.

Address: 1290 Sutter St, San Francisco, CA 94109

Phone: (415) 673-5716

San Ramon Valley Conference Center

Host amazing off-site meetings, workshops, and more at this one-stop shop venue with 40 professional conference rooms tailored to your specific event.

Address: 3301 Crow Canyon Rd, San Ramon, CA 94583

Phone: (925) 866-7500

The Falls Event Center, Roseville

With multiple locations, this new event venue is a blank canvas for your special event and can accomodate your particular decorations and requests.

Address: 240 Conference Center Dr, Roseville, CA 95678

Phone: (916) 560-1945

The Falls Event Center, Elk Grove

Host your corporate event any way you want it in one the largest Falls Event Center. With over 27,000 square feet, the modern aesthetic is the perfect setting for your event.

Address: 8280 Elk Grove Blvd, Elk Grove, CA 95758

Phone: (916) 638-9850

Canyon View Dining Hall

Impress clients and spoil employees at this beautiful, intimate venue. The staff works hard to meet your every request and ensure every guest feels welcome.

Address: 680 Bollinger Canyon Way, San Ramon, CA 94582

Phone: (925) 968-1500

Monterey Conference Center

Newly renovated with easy access to optimal bus loading and unloading zones, you can easily plan the perfect event at this coastside venue.

Address: 1 Portola Plaza, Monterey, CA 93940

Phone: (760) 856-5252

Howl at the Moon Hollywood

Plan a spectacular company outing or celebration at this lively bar that features dueling piano shows and novelty drinks.

Address: 1000 Universal Studios Blvd, Universal City, CA 91608

Phone: (818) 755-9970

Sporting Event Transportation: GOGO Charters can provide sporting event charter bus rentals for California teams and fans traveling for games and tournaments.

AT&T Park

AT&T Park is where the Giants compete, within the San Francisco South Beach neighborhood.

Address: 24 Willie Mays Plaza, San Francisco, CA 94107

Phone: (415) 972-2000

Kezar Stadium

Kezar Stadium is an outdoor stadium, found near the Kezar Pavilion in Golden Gate Park. It's currently the home of San Francisco City FC.

Address: 670 Kezar Dr, San Francisco, CA 94118

Phone: (415) 831-5500

Levi's Stadium

Levi's Stadium is a football stadium in Santa Clara that has been the home of the San Francisco 49ers for the last few years.

Address: 4900 Marie P DeBartolo Way, Santa Clara, CA 95054

Phone: (415) 464-9377

Oracle Arena

Located in Oakland, California, the Oracle Arena houses the NBA's Golden State Warriors franchise.

Address: 7000 Coliseum Way, Oakland, CA 94621

Phone: (510) 569-2121

Oakland Alameda Coliseum

This multi-purpose stadium is the home of the Oakland Raiders and Oakland Athletics sports franchises.

Address: 7000 Coliseum Way, Oakland, CA 94621

Phone: (510) 569-2121

Rose Bowl

One of the most iconic sports venues in the nation, the Rose Bowl hosts the UCLA Bruins, the Rose Bowl Game, and several major sporting events.

Address: 1001 Rose Bowl Dr, Pasadena, CA 91103

Phone: (626) 577-3100

StubHub Center

The StubHub Center serves as the home of several sports franchises, such as the LA Galaxy, the LA Riptide, the LA Chargers, the LA Sol, and the LA Galaxy II.

Address: 18400 S Avalon Blvd, Carson, CA 90746

Phone: (310) 630-2000

Staples Center

The Staples Center is a famous sports venue in Los Angeles home to the Los Angeles Lakers, the Los Angeles Clippers, and the Los Angeles Kings.

Address: 1111 S Figueroa St, Los Angeles, CA 90015

Phone: (213) 742-7100

Dodger Stadium

Dodgers Stadium is home to the Los Angeles Dodgers, located in the Elysian Park neighborhood.

Address: 1000 Vin Scully Ave, Los Angeles, CA 90012

Phone: (866) 363-4377

Pauley Pavilion

Home to the UCLA Bruins basketball teams, volleyball team, and gymnastics team, the Pauley Pavilion is located in the Westwood Village neighborhood.

Address: 301 Westwood Plaza, Los Angeles, CA 90095

Phone: (310) 825-2101

Valley View Casino Center

This indoor arena services several teams, including the San Diego Sockers, the San Diego Gulls, and the San Diego Seals.

Address: 3500 Sports Arena Blvd, San Diego, CA 92110

Phone: (512) 926-6907

SDCCU Stadium

San Diego County Credit Union Stadium serves multiple uses, primarily hosting the San Diego State University football team.

Address: 9449 Friars Rd, San Diego, CA 92108

Phone: (619) 641-3100

Petco Park

Located in downtown San Diego, Petco Park hosts the San Diego Padres franchise from the MLB.

Address: 100 Park Blvd, San Diego, CA 92101

Phone: (619) 795-5555

Viejas Arena

Located on San Diego State University's main campus, the Viejas Arena houses the SDSU basketball teams.

Address: 5500 Canyon Crest Dr, San Diego, CA 92182

Phone: (619) 594-7315

Torero Stadium

This 6,000 seat outdoor stadium is the home of the University of San Diego football team.

Address: 5998 Alcala Park, San Diego, CA 92111

Phone: (619) 260-7550

SAP Center

Located in San Jose, the SAP Center is an indoor arena that hosts the San Jose Sharks of the NHL.

Address: 525 W Santa Clara St, San Jose, CA 95113

Phone: (408) 287-7070

Avaya Stadium

Home of the San Jose Earthquakes MLS team, Avaya Stadium is a soccer stadium located in San Jose.

Address: 1123 Coleman Ave, San Jose, CA 95110

Phone: (408) 556-7700

CEFCU Stadium

CEFCU Stadium is an outdoor stadium owned by San Jose State University, the home of their football team.

Address: 1257 S 10th St, San Jose, CA 95112

Phone: (408) 924-7589

Save Mart Center

Save Mart Center is a multi-purpose arena located on Fresno State University's campus, primarily hosting men's basketball games.

Address: 2650 E Shaw Ave, Fresno, CA 93710

Phone: (559) 278-3401

Selland Arena

A multi-purpose arena located in Fresno, the Selland Arena is part of a four-venue complex known as the Fresno Convention and Entertainment Center.

Address: 700 M St, Fresno, CA 93721

Phone: (559) 445-8100
Academic Transportation: Students of all ages will be in safe hands with GOGO Charters while traveling around California cities for school field trips, college campus tours, and daily university commutes
Wedding Shuttles: Trust our professional team for sleek and timely wedding shuttle services for your ceremony, bachelor or bachelorette parties, or any other wedding-related events anywhere in California.

Hangar 21

This industrial-style space offers two hangars to choose from, every 5,000 square feet, with unique additional features such as helicopter rides and a private bridal suite.

Address: 3970 Artesia Avenue, Anaheim, CA 92833

Phone: (714) 822-0433

EastLake Country Club

With a pavilion and a clubhouse to choose from, EastLake offers plenty of space to use for your reception with a gorgeous view of Mt. Miguel and a perfectly-manicured golf course.

Address: 2375 Clubhouse Drive, Chula Vista, CA 91915

Phone: (619) 482-5757

Wedgewood Weddings Fresno

This outdoor garden space is perfect for your ceremony, complete with a fountain and courtyard and a grand banquet hall just inside for your reception.

Address: 4584 W Jacquelyn Avenue, Fresno, CA 93722

Phone: (866) 966-3009

Mission Paradise Ballroom

This full-service wedding facility specializes in elegant custom events at reasonable prices. With a wait staff, beverage services, and clean up included in your package, you and your guests will feel like royalty at your event.

Address: 31115 Mission Boulevard, Hayward, CA 94544

Phone: (510) 489-6360

The Grand Long Beach

The Grand provides a full-service experience to both brides and grooms. Eleven acres and six private rooms create the perfect customizable space for receptions.

Address: 4101 E Willow Street, Long Beach, CA 90815

Phone: (562) 426-0555

The Century

Enjoy a modern urban-chic backdrop in this early-1900s space, complete with exposed brick walls, wood floors, and other unique touches.

Address: 927 10th Street, Modesto, CA 95354

Phone: (209) 451-2292

Waterfront Hotel

This hotel offers 13 different venues, several with waterfront views, able to accommodate up to 300 guests. On-site catering and plenty of rooms for all guests make this the perfect venue for an unforgettable wedding.

Address: 10 Washington Street, Oakland, CA 94607

Phone: (510) 836-3800

NOOR

Downtown Pasadena's "NOOR" offers two indoor ballrooms, outdoor space, and a gorgeous terrace, offering the perfect backdrop for your ceremony and reception.

Address: 300 E Colorado Boulevard #200, Pasadena, CA 91101

Phone: (626) 793-4518

Terra Gallery

This modern and stylish event venue offers a two-level customizable contemporary space across 24,000 square feet.

Address: 511 Harrison Street, San Francisco, CA 94105

Phone: (415) 896-1234

The Marker San Francisco

Retro-style rooms set in a beaux-arts building near Union Square create a luxurious backdrop for your dream wedding.

Address: 501 Geary Street, San Francisco, CA 94102

Phone: (415) 292-0100

Kimpton Sawyer Hotel

This boutique hotel in downtown Sacramento offers a sophisticated urban event space, complete with spacious and serene ballrooms and a beautiful pool deck.

Address: 500 J Street, Sacramento, CA 95814

Phone: (916) 545-7100

VENUES Liberty Station

From intimate gatherings to grand affairs, choose from a variety of space at this extensive venue to host your special event.

Address: 6026, 2640 Historic Decatur Rd #101, San Diego, CA 92106

Phone: (619) 203-5610

UCLA Lake Arrowhead Conference Center

Feel like you're on a vacation when you host a corporate event at this spacious, gorgeous venue. Their packages work with your budget and planning while providing top-quality accommodations.

Address: 850 Willow Creek Rd, Lake Arrowhead, CA 92352

Phone: (909) 337-2478

BRICK

This unique, modern event venue offers complete freedom and flexibility for any event. With plenty of space and your own personal event coordinator, you get the venue for a whole 24 hours.

Address: 2863 Historic Decatur Rd, San Diego, CA 92106

Glenoaks Ballroom

Elegant and fit for celebrities, this contemporary venue will make your attendees feel glamorous and pampered.

Address: 1320 W Glenoaks Blvd, Glendale, CA 91201

Phone: (818) 338-2471

[seven-degrees]

No matter if you're hosting a party or a professional event, this event venue offers the perfect modern atmosphere for making connections and memories.

Address: 891 Laguna Canyon Rd, Laguna Beach, CA 92651

Phone: (949) 376-1555

Corinthian Grand Ballroom

Large event will prosper at this grand, elegant venue. Located in a prime location in San Jose, attendees will leave wowed by the aesthetic and attention to detail.

Address: 196 N 3rd St, San Jose, CA 95112

Phone: (408) 938-2323

Santa Rosa Vintners Square

Conveniently located right off Highway 101, this venue offers an inviting environment fit for company parties and outings. Sip wine and enjoy authentic pizza while growing the bond between employees.

Address: 1301 Cleveland Ave, Santa Rosa, CA 95401

Phone: (707) 280-4658

Malibu Conference Center

Secluded and accommodating, this event venue is perfect for corporate events of all kinds. They provide all the resources you need for a successful event, like projectors and boardroom settings.

Address: 327 Latigo Canyon Rd, Malibu, CA 90265

Phone: (818) 889-6280

Grand Long Beach Events Center

With 11 beautiful acres and 40,000 square feet, this event venue can easily accommodate up to 2,000 guests for a successful, organized corporate event.

Address: 4101 E Willow St, Long Beach, CA 90815

Phone: (562) 426-0555

Mchenry Event Center

This full-service venue handles everything for your event, from the food to the decor. No matter how big or small your event may be, you can invite anywhere from 15 to 1600 guests for your special event.

Address: 945 McHenry Ave, Modesto, CA 95350

Phone: (209) 523-4000

Park Winters

Just outside of Sacramento and Davis, this countryside retreat will put employees at ease at your next corporate event.

Address: 27850 Co Rd 26, Winters, CA 95694

Phone: (530) 669-3692

Movie Production Shuttles: Book point-to-point movie production shuttles traveling according to your filming schedule with the team at GOGO Charters.
Private Event Charter Bus Rentals: A private event charter bus rental can be booked for family trips, special celebrations, friends' weekends, or for special events like festivals.
Government and Military Transportation: We work with a variety of transportation providers, including certified operators for government and military transport across bases in California.
Visit Disneyland Park with GOGO Charters
As one of the most-visited attractions in California (and maybe even the country), Disneyland Park is usually a bustling destination. If you're planning a group trip to Disneyland, you'll want to have your logistics planned out well in advance. Let GOGO Charters handle one of the most important travel factors— the transportation! Groups small and large can utilize a private California charter bus rental to streamline arrivals and departures at Disneyland Resort.
Skip splitting into multiple rental cars, feeling packed like sardines on a prescheduled resort shuttle, or dealing with calling several rideshares. With a personal charter bus rental in California, your group can travel according to your own schedule, with plenty of space for luggage and for everyone to unwind. After a long day of enjoying rides at Disneyland Park or Disney California Adventure Park, you won't have to worry about battling theme park and Los Angeles-area traffic to make it back home or to your hotel.
Northern California Charter Bus Rentals
Are you looking for an employee shuttle service to office parks in San Jose? Or are you attending a big San Francisco event with a group? Whatever your travel needs are in Northern California, GOGO Charters is equipped to help. Attend big events like San Francisco Pride, visit top attractions like Golden Gate Park, and plan wine tours of the Napa and Sonoma wine countries.
Our transportation services aren't reserved for major cities in northern California. If you're traveling in smaller cities like Santa Clara and Berkeley or traveling out of state to Washington or Oregon, we've still got you covered. Travel locally or long distances with a comfortable charter bus rental in Northern California.
Central California Charter Bus Rentals
Whether you're in the Central Valley or along the Central Coast, you can rely on GOGO Charters for the best charter bus rentals in Central California. Plan a group trip to Fresno for easy access to Yosemite National Park or reserve a charter bus rental in Bakersfield for academic trips to the California Living Museum. Having a private California charter bus rental makes it easy to travel locally around central California cities and to other locations throughout the state. Hit the road with a professional driver behind the wheel and in a California bus rental equipped with convenient features like WiFi, power outlets, flatscreen TVs, and onboard restrooms.
Southern California Charter Bus Rentals
Our group transportation services don't just stop at charter bus rentals in Los Angeles! GOGO Charters works with transportation partners in areas across southern California to give groups a variety of transportation options. We'll work with you to build a customized transportation service for any occasion. So whether you're traveling for business or leisure, we've got you covered. Need a charter bus rental for a waterfront beach vacation in Huntington Beach? We'll get you in a sleek minibus rental for your entire vacation group. Or do you need an entire fleet of vehicles to transport a group of students to field trips at Balboa Park in San Diego? Trust our team for safe, efficient transportation to educational destinations across Southern California!
Book a California Charter Bus Rentals with GOGO Charters
Rent a California bus rental with GOGO Charters for your next group vacation, business event, sports trip, festival, or any other occasion. Our team is here 24/7 and ready to help you organize the right type of transportation for your California travel needs. Call us at 1-855-826-6770 whenever you're ready to get a free California charter bus quote!
Rent your charter bus now: