Here are just a few of the companies we've worked with: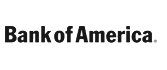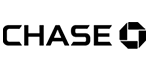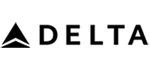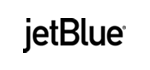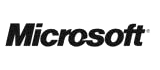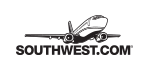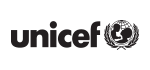 Moreno Valley Charter Bus Rentals
Got a group headed into Moreno Valley? Let GOGO Charters find the perfect bus option for your trip. We charter minibuses, full-sized motor coaches, and everything in between, meaning there's a bus for groups of all shapes and sizes.
Travel in comfort with premium amenities such as plush, reclining seats, air conditioning, televisions with DVD players, power outlets, and more. We'll also pair you with an experienced driver who will transport you directly to each stop on your itinerary, always operating on your time.
Get started today by reading our complete guide to charter bus rentals or by calling our reservation specialists at 1-855-826-6770. We're available 24/7 and always happy to provide you with a free, no-obligation quote!
CALL 1-855-826-6770 FOR CHARTER BUSES IN MORENO VALLEY, CALIFORNIA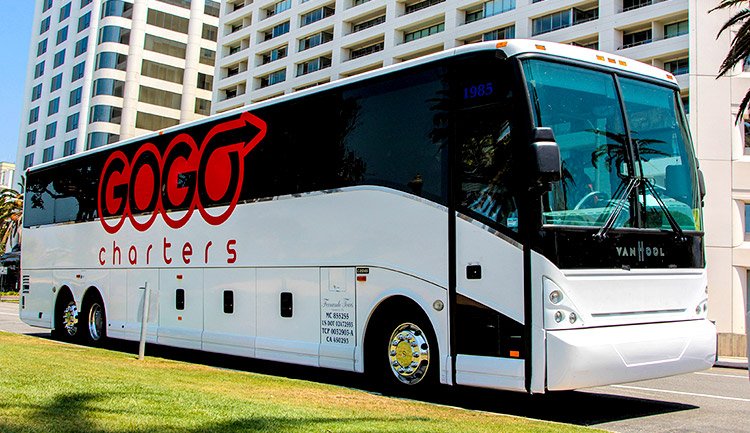 The Fascination Of Flight
A great stop for you during your stay in Moreno Valley is the March Field Air Museum. The museum is the resting place for a large variety of aircraft from different periods of flight history and is a great way to spend an afternoon.
The March Field Air Museum was opened in 1981. It is recognized as an Air Force Facility and has been endorsed by many leading figures in the military. It's made of up of over 27,000 square feet of various exhibits, including planes from World War I and World War II and modern aircraft that are still employed by the United States Air Force. There is even a B-17 exhibit where you can see some of the most iconic aircraft of the Second World War. Head over in your bus for a day of exploring the history of aviation.
A Scientific Journey
If you wish to learn more about science, technology, and wildlife, you'll want to head over to the Western Science Center, a massive museum dedicated to the promotion of everything science. The museum houses over 1,000,000 different items of cultural and scientific importance to not only Moreno Valley but to humanity as a whole. Inside, you can find fossils that date back millions of years, artifacts from long-lost inhabitants of the area, and exhibits of Ice Age creatures. Lose yourself in the exhibits while enriching your understanding of all things anthropology, archaeology, and history.
Sky-High Adventures
Moreno Valley is also home to one of the largest skydiving resorts in the entire world. At Skydive Perris you can have one of the most thrilling experiences of your entire life.
Skydive Perris has its own private airport and runway for the jump facility's aircraft. It welcomes novices and advanced skydivers alike and is ready to teach anyone with a knack for adventure. Services include beginner jumps from 12,500 feet in the air, indoor skydiving, tandem jumps, and sensory overload training. You will not find an experience like this anywhere else in the world. Buckle up for the ride, and prepare to feel the air rush by you at speeds of up to 120 MPH.
Lake Perris
For camping, you'll want to go down to the Lake Perris State Recreation Area. The park has 8,800 acres of wildlife and beautiful scenery for you to take in as you hike, camp, fish, and explore your way around the lake and surrounding areas.
The Lake Ferris State Park has a rich history dating back to the natives of the North American continent. They favored this location due to its satisfying climate and rich lands. The abundance of different flora and fauna made it an ideal spot for the early settlers in the area. You can learn about all this and more during your visit to one of the on-site museums. Other activities available include rock climbing, picnicking, boating and geocaching.
Go Farther with GOGO Charters
Rely on GOGO Charters for simple transportation to your next wedding, sporting event, corporate trip, or other private vacation in Moreno Valley. We also service nearby cities like Riverside, Santa Ana, Long Beach, and San Diego, for all of your day trip transportation needs. We'll make sure you're paired with the perfect bus for your group. Call us any time at 1-855-826-6770 to reserve your bus! We're available 24/7 and always happy to help.
Rent your charter bus now:
1-855-826-6770
You may have seen us featured in: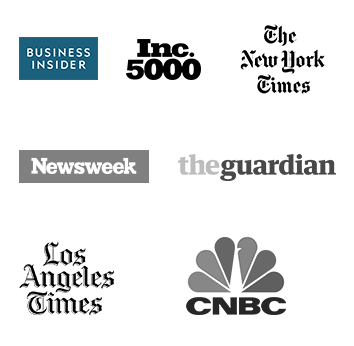 Calculate Rates
from Moreno Valley, California
Example Prices
Roundtrip

From: Moreno Valley,CA

To: Austin,TX

Roundtrip

From: Moreno Valley,CA

To: Las Vegas,NV

Roundtrip

From: Moreno Valley,CA

To: Portland,OR

Roundtrip

From: Moreno Valley,CA

To: Sacramento,CA

Roundtrip

From: Moreno Valley,CA

To: San Francisco,CA
More About Group Travel in Moreno Valley
Helpful Bus
Rental Resources
Latest
Blog Posts