Here are just a few of the companies we've worked with: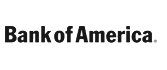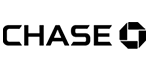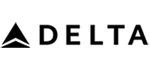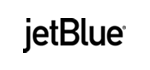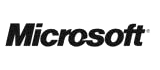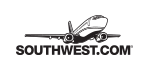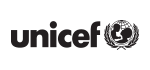 Rent A Bus In Rancho Cucamonga
CALL 1-855-826-6770 FOR CHARTER BUSES IN RANCHO CUCAMONGA, CALIFORNIA
Book Your Trip to Rancho Cucamonga
When you travel, your priority should be to see the sights and enjoy the company of those around you. Fussing with maps and traffic regulations is an unnecessary added stress on anyone's vacation. Making travel accommodations can be a major hassle, especially if you are trying to coordinate for a large group. Booking multiple rental cars and making sure everybody in your group is on-schedule is a traveling nightmare. But with GOGO Charters, it doesn't have to be your nightmare.
Save yourself the time and frustration of traditional travel. Try GOGO Charters and see why we're ranked by the US Bus Association as the #1 charter rental company in the country. Whether you're traveling with a large group or a small one, the extensive fleet of state-of-the-art buses has a solution for your travel needs.
Travel Rancho Cucamonga by Bus
With over 300 days of sunshine per year, Rancho Cucamonga is one of the most beautiful cities in the United States. Located in southern California, this city is nestled in a valley surrounded by mountain ranges. The weather is beautiful year-round, making it a prime destination for lovers of the outdoors. Whether your travel party is made up of adventurers, art enthusiasts, sports fanatics, or people who just want to get away and relax, there's something for everyone in this beautiful California city.
Hiking, Biking, and More
Mountain trails are abundant in this mountain valley. The Pacific Electric Trail is open to cyclists, runners, pedestrians, and equestrians alike. The 21 mile path offers easy access to a number of shops and public facilities, as well as beautiful scenery year-round.
RC Epicenter
Rancho Cucamonga's Epicenter is a 52-acre sports complex with baseball, softball, and soccer fields for the sports fanatic in your group. With enough seating for up to 12,000, the Epicenter is versatile enough for a number of other events, including live concerts, classic car shows, filming, and festivals. Best of all, they have an on-site Special Events Team to assist you with planning an event of any kind.
Salt Oasis
If your idea of a vacation is taking some time to relax in a peaceful spa environment, look no further than Salt Oasis. This unique spa swears by the health benefits of natural mineral salt, which is said to naturally ease anxiety, improve respiration, combat allergies, and balance pH levels. They offer a number of beautifully lit salt rooms and salt caves for a truly tranquil experience. Sessions are available for groups, couples, and singles.
Vineyards and Wineries
California is known for its world-famous wine vineyards. Make sure to set aside some time during your visit to stop by Joseph Filippi Winery, one of California's most prestigious wineries. They offer guided tours of the immaculately maintained grounds and wine cellars as well as group wine tastings.
Family Events
For groups traveling with children, Lewis Family Playhouse is a must-see location. They put on a number of family-appropriate plays and Broadway-style musicals that are entertaining for adults and children alike.
Choose GOGO Charters
When you choose a rental from GOGO Charters, you're choosing the country's leading charter bus service. We earned our title as the best in the industry by meticulously maintaining the extensive fleet of state-of-the-art bus options and by insisting that we provide only the best customer service to passengers.
Your comfort and safety are our top priority at all times. The buses are roomy, comfortable, and are subjected to rigorous safety inspections. Some amenities include TV and WiFi on most buses for your convenience.
The drivers are the best in the business. After passing a series of high-level tests and background checks, they must also demonstrate their passion for excellent customer service. Our team of highly-trained drivers is full of knowledgeable, passionate professionals who will stop at nothing to give you the experience you're looking for. They will take you to your destinations so that you can focus on what's really important: enjoying your trip.
Other Nearby Cities We Service:
Whether you're traveling for business or for pleasure, with an intimate group or a large one, you deserve to get the most out of your trip around Rancho Cucamonga and beyond. We also service Los Angeles, San Diego, San Bernardino, Santa Rosa Santa Clarita, and beyond. So sit back, get comfortable, and let GOGO Charters eliminate the unnecessary headaches associated with travel. Call us to speak with a service representative about how GOGO Charters can make your trip to Rancho Cucamonga an unforgettable one.
Rent your charter bus now:
1-855-826-6770
You may have seen us featured in: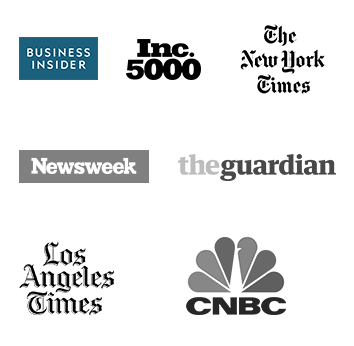 Calculate Rates
from Rancho Cucamonga, California
Example Prices
Roundtrip

From: Rancho Cucamonga,CA

To: Fresno,CA

Roundtrip

From: Rancho Cucamonga,CA

To: Las Vegas,NV

Roundtrip

From: Rancho Cucamonga,CA

To: Phoenix,AZ

Roundtrip

From: Rancho Cucamonga,CA

To: Sacramento,CA

Roundtrip

From: Rancho Cucamonga,CA

To: San Diego,CA

Roundtrip

From: Rancho Cucamonga,CA

To: San Jose,CA
More About Group Travel in Rancho Cucamonga
Helpful Bus
Rental Resources
Latest
Blog Posts