Why GOGO Charters?
Whether you're scheduling a trip across the street or across the country, GOGO Charters will help you book quality transportation to your next religious event. Having logged over 5 million miles nationwide with 0 accidents, we're experts at taking you wherever you need to go. No matter the size of your group, we'll find a bus that's right for you. Our superior reservation specialists are available 24/7 at 1-855-826-6770 to help you organize every detail of your bus rental from beginning to end.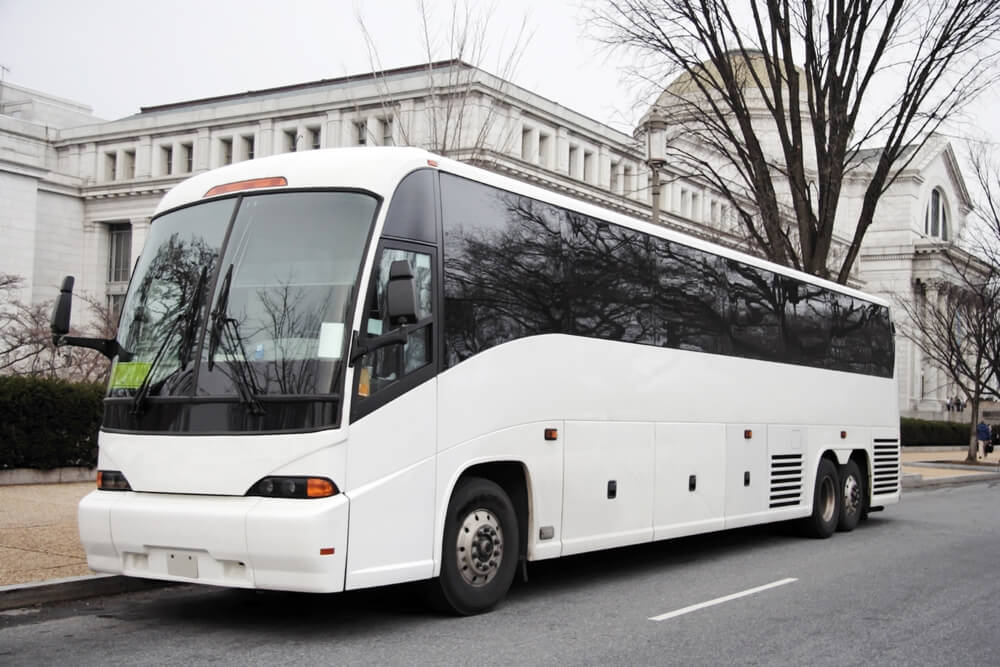 Community on the Road
For weekend retreats, get the ice-breakers going en route. You can socialize, play games, or study together while your experienced driver ensures that you arrive at your destination together and on time.
Day Trips with a Minibus
Rent a minibus for your small group outing. You'll enjoy a comfortable, intimate mobile setting where you can study together and get to know one another on your way to retreats, neighboring churches, or local landmarks.
Travel Comfortably
When it comes to long-distance travel, we've got you covered. Buses booked through GOGO Charters come equipped with amenities such as reclining seats, air conditioning, and TVs with DVD players to make your trip comfortable and entertaining. Relax, sleep, socialize, or watch a movie together while your driver handles navigating the roads.
Explore Together
Sightseeing is better in a charter bus. Whether you're in a city like NYC for the first time or right in your hometown, we'll find the perfect bus for taking your group around town, stopping at restaurants, shops, neighboring churches, or nearby cities for day trips.
Accommodate Everyone
If you're visiting a weekend-long event, let us set up a shuttle service just for you between your hotel and your event venue. Everyone can leave at their leisure; no one will arrive late.
Church Events with a Charter Bus
For retreats, conventions, choir tours, or even just a trip to the restaurant down the road, buses are a great way to make sure your group stays together while you're traveling. Instead of splitting up your group among separate cars and reimbursing gas money, you'll be able to enjoy each other's company on your journey.
Getting Started
If you're looking to rent a bus but you're not sure where to begin, we've put together a few guides to help start your journey.
Start by reading our complete guide to charter bus rentals to find out why charter buses are a great option for group travel.
If you're feeling overwhelmed about the variety of bus types, check out our guide to choosing the best bus type for your group to see which bus you might want to rent.
Wondering about prices? Read our pricing guide to see what you can expect before you call and receive your free, personalized quote.
Our reservation specialists are available 24/7 to help guide you through the rental process. Give us a call today at 1-855-826-6770 to secure transportation for your next trip!
FAQ
Frequently Asked Questions
More Questions?
We're happy to help.
GOGO Charters is a charter bus rental service that operates in over 300 cities across the United States. With access to a variety of buses combined with superior customer service, we've got everything you need to schedule your next big trip. We can accommodate groups of all shapes and sizes, making us a great choice for weddings, corporate events, sports teams, school groups, church trips, vacations, and more. Have any transportation questions you need answered? Call us 24/7 at 1-855-826-6770. We're always happy to help.