Here are just a few of the companies we've worked with: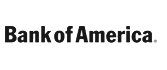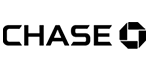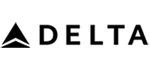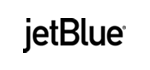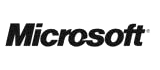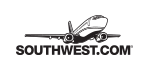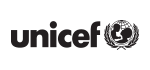 Miami Minibus & Charter Bus Rentals
Experience Miami with the most reliable charter bus service that Miami has to offer. This city is one of the largest metropolitan areas in the United States. It is a global tourist destination with many beautiful and exotic beaches and a nightlife scene that is emulated around the world. With millions of tourists visiting this town annually, it is important to have reliable group transportation services. GOGO Charters has served thousands of clients with their event transportation needs.
CALL (305) 547-8457 FOR CHARTER BUSES IN MIAMI, FLORIDA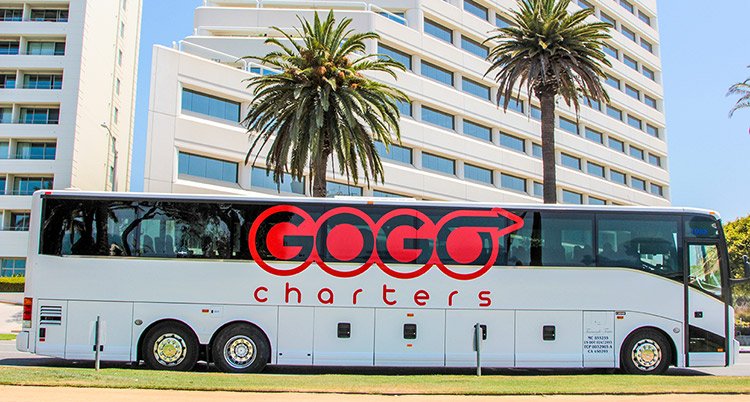 Rent Your Charter Bus from the Best Bus Company in Miami
One of the biggest cities the southeastern United States, Miami is a favored vacation destination for many tourists. Because of this, traffic is heavy, and most tourists prefer to rent a Miami charter bus to get around. Miami is also an important business center where many business professionals rent a motor coach in order to travel in style from one event to another.
Need a charter bus last minute? Let us help you secure your trip's transportation with a quick and stress-free bus reservation. In most cases, we can provide you with a bus rental in 2 hours or less.
GOGO Charters is your first choice when it comes to bus rentals in Miami. We provide flawless customer service with modern coaches that are perfect for any type of trip or group event. You can choose from minibuses to full-sized charter buses, depending on the size of your group and your needs. We can also arrange specific amenities such as WiFi, on-board bathrooms, TVs, DVD players, air conditioning, storage space, and comfortable seating.
GOGO Charters is a reliable and professional Miami charter bus company that has earned its customers' trust through impeccable service and outstanding charter buses. Our team is always ready to answer your questions and recommend the most suitable charter bus in Miami for you and your group. Call our reservation specialists today at (305) 547-8457 for a quick and easy quote!
Say "I Do" in Miami with an Elegant Bus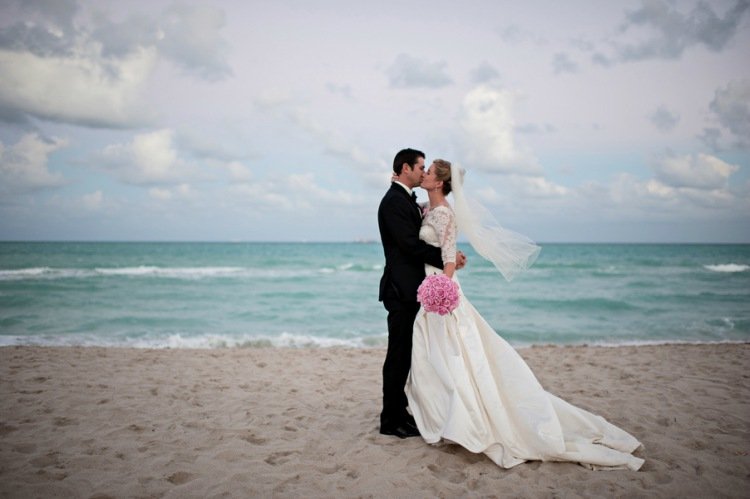 Miami's beautiful beaches, constant sunshine, and unique culture make it the ideal spot for your dream wedding. While planning a wedding is one of the most exciting moments in your life, it can also be extremely stressful, especially when you have a lot of guests coming from around the country. GOGO Charters is here to simplify all your wedding transportation needs.
Have a lot of out-of-town guests coming from one place? Why separate them with different cars and leave them to travel to an unfamiliar city by themselves? Make it stress-free by providing their own personal motorcoach, eliminating late arrivals or lost guests. Your driver will pick them up from their location and bring them straight to your wedding location!
Depend on GOGO Charters for all your wedding transportation needs. Provide a coach bus for all guests to ensure they arrive on time and fully enjoy the city without battling traffic or finding the venues on their own. Your bus can pick them from Nobu Hotel and bring them straight your wedding at Briza on the Bay.
Have your bachelor or bachelorette party in a spacious and modern minibus. Your party can go even longer without a single worry of driving. Just hand over your itinerary, and your driver will ensure your night runs smoothly, meaning you can focus on your soon-to-be-wed friend and the festivities.
Don't let wedding transportation be another thing to stress about. Call GOGO Charters today at (305) 547-8457 and one of our reservation specialists will take care of everything.
Stay Together and On Time for Corporate Events
While Miami is usually deemed as a party city, it's also a place where many business professionals gather and collaborate. At GOGO Charters, we know how important it is to stay together and on schedule.
With a big group, it's easy for things to get off track and for people to get separated and lost. With a personal coach bus for your company, you will rest assured you will arrive on time and ready to network, learn, or make that deal! Leave the travel logistics to us so you can focus on your conference or event.
Impress out-of-town clients by arranging a shuttle to pick them up from the Miami International Airport. Their driver will pick them up and take them directly to their next destination, such as their hotel or a local restaurant like MC Kitchen. Your clients will be able to enjoy the city while getting business done in their personal coach bus.
Don't miss a thing with on-board WiFi and power outlets, which are available upon request. Your clients and employees will still be able to work, conduct meetings, answer emails, and more while on the road, ensuring things continue to run smoothly no matter where you go.
Attending a conference like Miami Global CIO Executive Summit? Save time and trouble-- avoid parking and public transportation by renting a motor coach. Our reservation specialists can help you find the perfect bus for your group, as well as help get your bus wrapped with your brand assets for additional exposure.
Taking your team out for a team bonding event? Secure a coach to keep the group together. From fleets of buses to minibuses for smaller groups of passengers, we will make sure you have the perfect bus for your outing at AdVenture Games Inc. Your team will be able to fully focus on bonding without the hassle of carpooling, parking, and finding a new location.
Cheer on Your Team with GOGO Charters

GOGO Charters has worked with coaches, athletes, and teams of all sizes to find the perfect bus for sporting events. From little league teams to professional leagues like the NFL, we have experience ensuring every team gets where they need to go in time.
No matter which team you root for, whether it be the Miami Dolphins, Miami Marlins, or Miami HEAT, we can match you with the best bus to and from every game. You'll be able to focus on tailgating and rooting for your team without a single worry of driving and parking.
Each bus comes with ample storage space for all equipment. You won't need to worry about separating tailgating supplies, luggage, or sporting equipment when it's all together on your bus. For smaller items like pillows, snacks, and other personal belongings, overhead bins are available to make sure you have plenty of room to ride in comfort while your personal belongings remain safe.
Keep your teammates together and on time for their next game or tournament with a motorcoach. Don't separate team members with cars, causing disorganization and missing teammates. Each bus comes with cushioned seating, plenty of legroom, on-board restrooms, and TVs to allow players and chaperones to rest and relax before the big match.
Make Group Outings Better with a Bus
Group travel can be stressful and chaotic, especially when members get separated and lost. If you're planning a church trip, field trip, or family reunion, work with transportation experts to ensure the whole trip runs smoothly. GOGO Charters is here to help find your perfect bus. Call us at (305) 547-8457 to speak to a dedicated reservation specialist today!
Depending on carpooling, public transportation or rideshare apps results in passengers getting separated, lost, and misplacing personal belongings. Renting a charter bus will ensure everyone stays together and arrives on time. Plus, your group will be able to focus on spending time with one another without the hassle of navigating unknown roads, parking, and finding each venue.
Don't rely on traditional school buses for your next field trip. School buses lack the same amenities as a charter bus, such as air conditioning and comfortable seating, which can make long trips uncomfortable and difficult. Instead, rent a clean, up-to-date coach bus equipped with TV monitors and DVD players to keep passengers and chaperones entertained on the trip. Buses also include on-board bathrooms, ridding of additional bathroom trips to ensure your group will arrive on time and ready for any activity.
On your prom night or any other group outing, don't limit your group to a limo. A minibus or charter bus provides more freedom, room and comfort. Your driver will focus on the group's safety, experience, and all the travel logistics, while you focus on your event and friends.
Take a tour of Miami's beautiful attractions and beaches with your very own private tour bus. Your driver will take you to each destination on your time, not theirs, for your own personalized tour of Miami. Soak up the sun with your group at the beach before exploring Little Havana for a complete Cuban experience with delicious food and culture. Your experienced and knowledgeable driver will find the most efficient route while you indulge in some Miami fun.
Experience Miami's Famous Nightlife
You've finally arrived in Miami and are completely ready for a wild night out. But have you thought about how you're going to get to each club?
Make it easy and hassle-free with GOGO Charters. Instead of relying on a designated driver or rideshare apps that can be ridiculously busy and expensive, rent a coach or minibus for the ultimate private Miami experience.
Have your driver take you to Ball & Chain for authentic Salsa dancing and live jazz music, and then head over to South Beach to visit clubs like LIV for the ultimate Miami nightlife experience. Your whole group will be able to indulge and enjoy the night and arrive back to their hotel safe and sound with their bus.
Music Festival Central in Miami

On top of exciting and memorable nightlife, Miami is home to a variety of music festivals. From EDM to Caribbean music, you'll find yourself completely immersed in rich culture and love for music in Miami.
Make sure you don't miss a single moment at the Ultra Music Festival with a personal coach or minibus. Your group can stay and arrive together while avoiding hectic traffic, finding the venue on time, and chaotic parking. Lose yourself in the music, and your driver will be there to bring you back home when it's all over.
Explore Bustling Miami, FL
Miami is a huge city, and it's impossible to see and do all of the popular activities in just a few days. Renting a Miami charter bus from GOGO Charters and having a well-planned itinerary will certainly help you hit every must-see stop. Here are some of the attractions and activities you should include:
Beaches: Naturally, everyone visits Miami for the beaches. Miami is proud of its strips of soft sand, equipped with everything you might need for a fabulous beach day. The number one beach in the city is Miami Beach, situated across Biscayne Bay on a barrier reef. South Beach is also a popular destination, situated along the coast of Florida. The weather in Miami makes every day the perfect beach day.
Museums and Landmarks: Not many tourists come here for the museums, but once they arrive, the curiosity pushes them towards museums such as Vizcaya Museum and Gardens, an estate built in a European style where visitors can admire art and furnishings. Many also visit the Lowe Art Museum, a museum dedicated to art, ceramics, and pottery dating from ancient times to the present. Miami is also home to an ancient Spanish Monastery built in Segovia, Spain in 1141 that was brought and assembled here in 1954.
Outdoor Fun: The beaches are the number one setting for outdoor fun, with many nightclubs and bars inviting visitors to dance on the sand. You can also visit the Oleta River State Recreation Park which is ideal for biking, canoeing, kayaking, and other fun outdoor sports. Jungle Island, a tropical garden, presents animal shows and exhibits. The Matheson Hammock Marina is a beautiful park where you can discover a man-made atoll pool. If you want to admire the impressive architecture, you can also visit Star Island, an artificial island where many celebrities live.
Day Trips: Groups who come to Miami usually choose to rent a Miami charter bus for their sightseeing trips to Orlando, St. Petersburg, Tampa, Jacksonville, and Tallahassee.
How Much Does a Charter Bus Cost in Miami?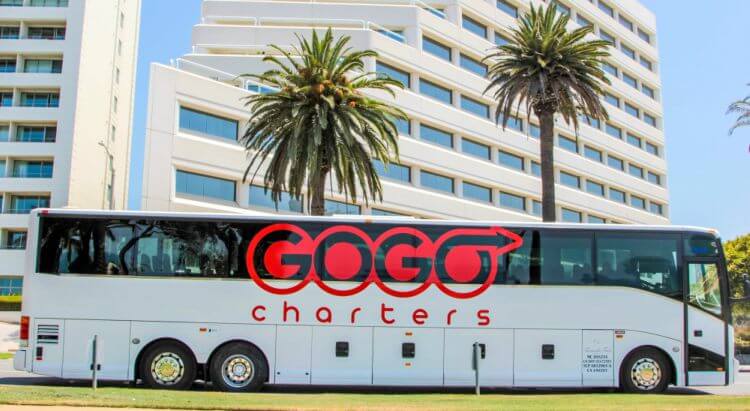 The cost of your bus rental will depend on several factors: distance, number of people in your group, your starting location, time of year, and more. Check out our pricing guide to get an idea of how much to budget for your upcoming trip.
To travel from Miami to Tampa, a group would likely be quoted around $2085 roundtrip. That averages out to $37 per passenger for a group of 56 people. Get a custom quote for your trip's specific details by calling us 24/7 at (305) 547-8457.
Contact a Reputable Miami Charter Bus Company for Your Bus Rental
We provide flawless charter bus rental services for weddings, sporting events, corporate trips, private tours, and more. Our team is trained to have the answers to all of your questions related to Miami bus rentals. The buses on our platform are in perfect technical condition, and the drivers are professionals who are ready to provide comfortable and safe rides in Miami and all over North America. Call today at (305) 547-8457 to rent your Miami charter bus!
Rent your charter bus now:
(305) 547-8457
You may have seen us featured in: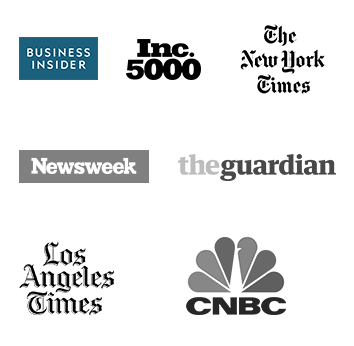 Calculate Rates
from Miami, Florida
Last Minute
Prices
Roundtrip

From: Miami,FL

To: Atlanta,GA

Roundtrip

From: Miami,FL

To: Chicago,IL

Roundtrip

From: Miami,FL

To: Chicago,IL

Roundtrip

From: Miami,FL

To: Dallas,TX

Roundtrip

From: Miami,FL

To: Houston,TX

Roundtrip

From: Miami,FL

To: Las Vegas,NV

Roundtrip

From: Miami,FL

To: Los Angeles,CA

Roundtrip

From: Miami,FL

To: New Orleans,LA

Roundtrip

From: Miami,FL

To: New York,NY

Roundtrip

From: Miami,FL

To: Orlando,FL

Roundtrip

From: Miami,FL

To: Phoenix,AZ

Roundtrip

From: Miami,FL

To: Tampa,FL

Roundtrip

From: Miami,FL

To: Washington DC,DC
Gogo Charters Miami

9150 S Dadeland Blvd Suite 104, Miami, FL 33156, USA

(305) 547-8457
Helpful Bus
Rental Resources
Latest
Blog Posts