Rent a Bus for Your Next Sporting Event in Miami
Miami is one of the most popular cities in the United States, attracting tourists and perma-vacationers from across the globe. Sports fans with a passion for supporting their Miami teams love riding to games with GOGO Charters because we provide fast, reliable service that transports them safely and efficiently. Athletes, fans, and coaches alike all rely on GOGO Charters for a Miami charter bus service to get them exactly where they need to go on game day.
Groups that are looking for a unique riding experience are free to request specific amenities during their trip, including WiFi, power outlets, air conditioning, and much more. The coaching staff will also be excited to know that they can request buses with overhead and below cabin storage, making it easier to pack team equipment, uniforms, and any additional luggage.
CALL 1-855-826-6770 FOR A CHARTER BUS FOR YOUR TEAM IN MIAMI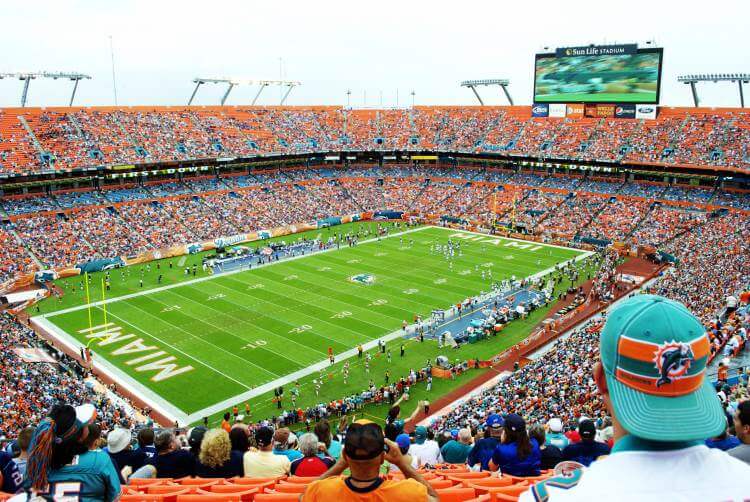 Get to Away Games With Ease
Don't limit yourself to only watching your favorite team play at home. GOGO Charters works with you to help you support your teams, even during away games. When you book a Miami bus rental with GOGO Charters, you're able to schedule trips of any distance, long or short. Instead of driving hundreds of miles in your own vehicle, save some gas and reserve a minibus that can take you to your team's away game.
Your private charter will pick you up from your home and take you to your hotel, the stadium, and any other excursions you're interested in while you're away. Now you can support your team every week, no matter where they go.
Cheer on Miami's Local Teams
Miami is home to some of the most popular sports teams in the nation. As a fan, it's your duty to support them to the best of your ability, and now that's easier than ever. In the past, having to rely on public transportation, taxis, or rideshare apps was a viable reason for difficulties getting to games, but now there are no excuses.
GOGO Charters is equipped with the resources and support to ensure that you make it to every game on time. Whether you're heading to the American Airlines arena to watch the Heat, the Hard Rock Stadium for a Dolphins game, or Marlins Park to check out the Marlins, GOGO Charters can get you there with ease. Never worry about finding parking or game time traffic again when you book a minibus.
Take a Shuttle to the Homestead-Miami Speedway
Miami is home to some of the biggest NASCAR events in the nation--Ford Championship Weekend and the Ford 400--both taking place at the Homestead-Miami Speedway. If you're a NASCAR fan, you never have to worry about getting to the speedway again, as GOGO Charters will handle the commute for you.
You know how difficult it can be to figure out parking and accommodations at the speedway, so rely on a reservation specialist to get you there efficiently. If you love to tailgate, you can store your equipment in the overhead bins or the cabins below the vehicle. Pack as many coolers, grills, and foods as you like-- GOGO Charters will gladly transport all of your essentials for the big day.
Participate in Miami Sports and Wellness Month
Every April, Miami Sports and Wellness Month is a phenomenon where sports, recreation, and wellness come to the forefront of Miami culture. With so much going on during this time, it can be difficult to find reliable transportation willing to transport you and your friends.
Whether you're kayaking and canoeing, heading to a yoga meetup, checking out one of the local farmers' markets or heading down one of Miami's running routes, you're going to want a luxury coach that can move your group quickly and safely. Maximize your experience by booking a minibus and attending all of Miami Sports and Wellness Month's events.
Streamline Your Bus Reservations with GOGO Charters
GOGO Charters is the most reliable option for scheduling and booking transportation in Miami. Call us at (305) 547-8457 for 24/7 support, and one of our reservation specialists to find you the perfect bus.
Residents of Miami love working with GOGO Charters when attending weddings, corporate events, private rentals, and more. Call us today to get GOGOing!
Rent your charter bus now:
1-855-826-6770
You may have seen us featured in: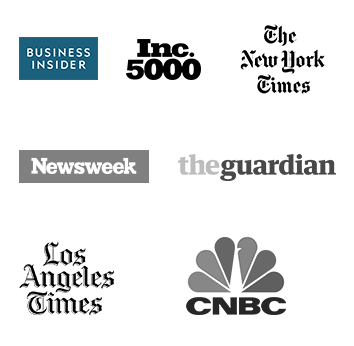 Gogo Charters Miami

9150 S Dadeland Blvd Suite 104, Miami, FL 33156, USA

(305) 547-8457
More About Group Travel in Miami
Helpful Bus
Rental Resources
Latest
Blog Posts