Here are just a few of the companies we've worked with: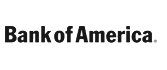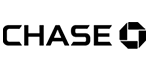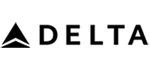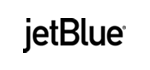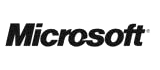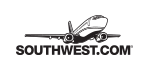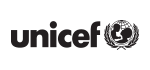 Fort Myers Charter Bus Rental Company
Whether you're looking for a charter bus in Ft Myers for a local shuttle service, a wedding, corporate travel, or need long distance arrangements, our reservation agents are available 24/7 to accommodate your every need. Contact GOGO Charters at (239) 243-0388 for more information about how we can assist you.
CALL (239) 243-0388 FOR CHARTER BUSES IN FORT MYERS, FLORIDA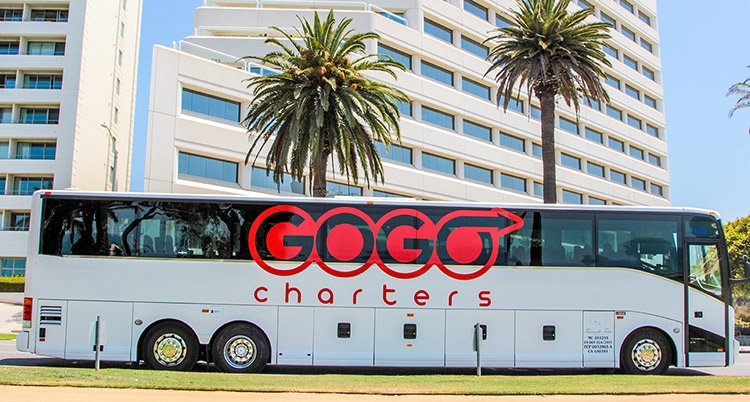 Florida has a special place in the traveling mind, with its legendary weather, prominent geography and renowned historical sites -- in other words, there's more to it than Miami, the glittering cultural capital with a worldwide reputation. Just 160 miles northwest lies Fort Myers, whose activities make it a pearl of the state's West Coast. GOGO Charters is the charter bus service to call when the sun and fun urge hits. We serve more than 300 cities in America, accessing top-quality motorcoaches fitted with amenities such as WiFi, flat-screen TVs, luggage bays, lavatories, and more.
Sights And Sounds of the City
The Edison and Ford Winter Estates are as well-known for their botanical gardens as they are for the turn-of-the-century facilities that served as the off-season homes of inventor Thomas Alva Edison and automobile magnate Henry Ford. Some 400 species of 1,700 plants from six continents sprawl 20 acres and include immaculately kept orchids, bromeliads, fruit trees and the Banyan, which sits on an entire acre. Nine historic buildings feature Edison's botanic laboratory and the Edison Ford Museum, containing a collection of inventions and exhibits on historic Florida.
For more than 50 years, the Southwest Florida Symphony has presented classical, pop and opera programs for local cultural enrichment. No taste is left underserved amid upcoming Big Band and Gershwin presentations and a visit in April from Debby Boone. Nineteen years is a trifle compared with 25 centuries of live theater history -- but that's how long it took Florida Repertory Theatre to establish itself as what the Wall Street Journal calls "one of America's top repertory companies." Some 80,000 people enjoy comedies, dramas and special events every year at the River District's historic Arcade Theatre as both press and patrons have hailed the Rep as one of the region's most important cultural and educational institutions. And while we're on the subject of the River District: Dining, shopping playing and investing here is a civic attraction in itself. More than 30 shops and events venues pepper the City Pier in what amounts to a neighborhood, offering local film festival movies, art walks, car cruises, butterfly gardening classes and consumer shows. This is a splendid place to spend a day -- or five.
The Great Outdoors
Hard to believe a dilapidated rock quarry would ever undergo a clean-up, let alone morph into one of the region's premiere recreational areas -- but that's exactly what happened at Lakes Regional Park, with its 158-acre freshwater fishing lake and all the activities you can stand. Playgrounds, bike and boat rentals, cycling trails, a summer camp and rides on miniature trains pepper 279 acres and their complement of birds and alligators (this is Florida, after all). Dogs will have to sit this one out, as they're prohibited. For a list of Lee County's dog-friendly parks, see this site.
Manatee Park is one place that a bus rental is probably best, as it's fairly out of the way. You'll not regret the trip, however, especially through February. Kayak and canoe rental is available, and special events take place at the Live Oak Amphitheater in conjunction with the reason you came -- a view of the ungainly but friendly and curious manatees (which, by the way, are not captive here). Some factions in the press say that Florida's Everglades are disappearing, and have been for more than 100 years, amid a growing presence of pythons and saltwater -- but Everglades Adventure is alive and well, with its air boat tours of one of the world's premiere ecosystems. Armies of alligators may not plow through sawgrass like they did centuries ago, and legions of birds no longer darken the sky -- but the Everglades is a classic attraction no matter its future. A walking tour is likely the best way to take in the city and its history. One 12-mile self-guided trek features the city's oldest mansions, the most architecturally important federal buildings and their grandeur of Centennial Park, along with sightseeing at the beautiful Caloosahatchee River.
Excursions: If you're interested in an adventure outside of the city limits, check out cities such as Miami, Atlanta, Fort Lauderdale, and Birmingham for some exciting, engaging scenery.
Bars And Restaurants: Washing Down the Day
Cape Cod Fish Co., modeled after the Northeast's best seafood restaurants, is one of the most popular eating establishments in Fort Myers. You can also get beer and wine here, and the staff serves the cult-favorite Love Boat ice cream. If you like a little 19th century with your meal, The Véranda is the place to eat in Fort Myers. Two elegant antebellum homes feature a private dining area for six and a reception area for as many as 60; Beef Carpaccio tenderloin, the Portobello mushroom sandwich and several fish specials will whet your appetite as you take in the grandeur of the area's history. Contrary to what you might think, The Mad Hatter isn't all that mad. In fact, it's become something of a destination for a romantic evening out -- with only 12 tables, it offers intimate views of the Gulf of Mexico and sunsets as tantalizing as the duck, lamb and homemade desserts. The first thing that strikes you about University Grill is the floor space. This place could be a basketball court if it wanted -- thankfully, it's sticking to its hearty American menu (which means plenty of steak and seafood) alongside its full bar.
Book the Perfect Bus for Your Travels
GOGO Charters is here to provide the highest quality transportation services and client support in the industry. We're dedicated to serving you, and can get you to church events, school outings, corporate meetups, weddings, and sports matchups with ease. Call us today at (239) 243-0388 to learn more about how we can assist you.
Rent your charter bus now:
(239) 243-0388
You may have seen us featured in: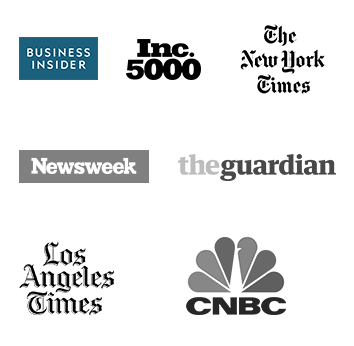 Calculate Rates
from Fort Myers, Florida
Example Prices
Roundtrip

From: Fort Myers,FL

To: Miami,FL

Roundtrip

From: Fort Myers,FL

To: Nashville,TN

Roundtrip

From: Fort Myers,FL

To: Orlando,FL

Roundtrip

From: Fort Myers,FL

To: Tallahassee,FL
Helpful Bus
Rental Resources
Latest
Blog Posts