Get to Know the Best of San Antonio
You can spend a week exploring San Antonio and still have plenty to see and do. Whether you've come to the city for a business event or sports tournament, make sure to add one or two of these notable destinations to your itinerary:
This museum and institution is all about showcasing Texas' best in nature, science and culture. From the bones of dinosaurs that once roamed Texan land to exploring how local geology has changed with time, the Witte Museum puts a poignant spotlight on San Antonio history and growth.
Address: 3801 Broadway St, San Antonio, TX 78209
Phone: (210) 357-1900
Natural Bridge Caverns
The Natural Bridge Caverns are the largest known commercial caverns in Texas and boasts a variety of tours and ways to explore this natural phenomena. The Discovery Tour will bring you 180 feet below ground to see stalagmites and stalactites, while the Adventure Tour will have you climbing, hiking and rappelling.
Address: 26495 Natural Bridge Caverns Rd, San Antonio, TX 78266
Phone: (210) 651-6101
Whether you're visiting for a school field trip or bringing the office out for a well-deserved company picnic, the San Antonio Zoo is a one-of-a-kind experience. It's open year round, and visitors will marvel at more than 750 animal species in special exhibits like Big Cat Valley.
Address: 3903 N. St. Mary's Street, San Antonio, TX 78212
Phone: (210) 734-7184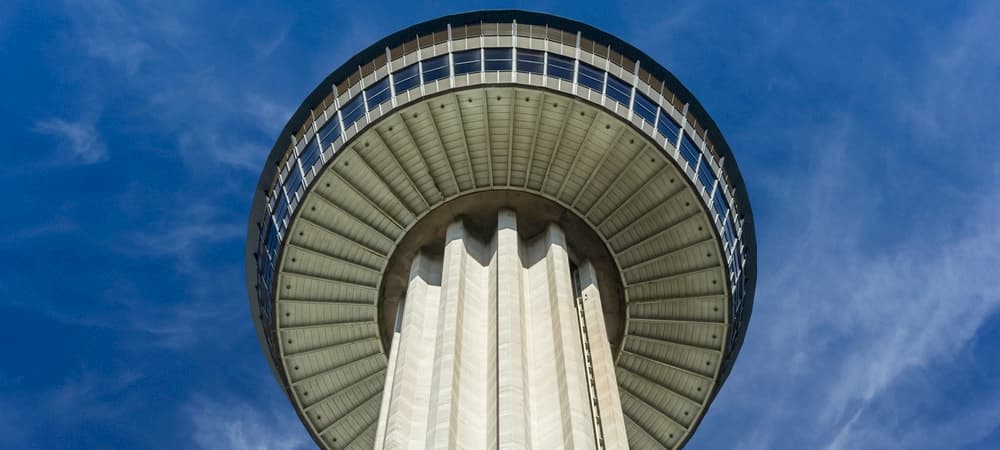 Tower of the Americas
This 750-foot observation tower rises over Downtown San Antonio and is a notable relic from the 1968 World's Fair. Enjoy breathtaking views of the Alamo City from the observation deck, enjoy fine dining at the Chart House Restaurant, or experience Skies Over Texas: 4D Theater Ride.
Address: 739 E. Cesar E Chavez Blvd, San Antonio, TX 78205
Phone: (210) 223-3101
Market Square is the largest Mexican market in the US, filling three blocks on downtown San Antonio with art, apparel, produce and cuisine from over 100 locally-owned shops and stalls. Every weekend they host live music and entertainment you won't want to miss.
Address: 514 W. Commerce St, San Antonio, TX 78205
Phone: (210) 207-8600
Buckhorn Saloon and Museum/Texas Ranger Museum
This historic, Old West-themed saloon and museum is wholesome good fun in the center of San Antonio. Enjoy a day exploring Texas Ranger artifacts and wildlife history exhibits, and dine alongside history in the saloon and bar.
Address: 318 E. Houston St, San Antonio, TX 78205
Phone: (210) 247-4000