Here are just a few of the companies we've worked with: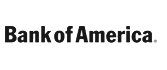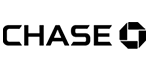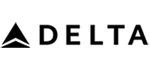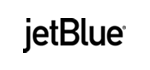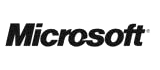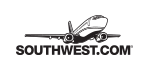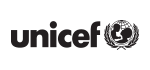 San Antonio Minibus & Charter Bus Rentals
GOGO Charters is the premier transportation company in San Antonio, with access to more buses than any other company. Buses range in size from 56-passenger motor coaches to 18-passenger minibuses. Whether you have to travel cross-country or need a bus for 10,000 people for a local convention, GOGO Charters can assist you. Our staff is available 24 hours a day to help you, and we work around the clock to make sure all of your reservations are in order. Contact us today at (210) 568-8122!
CALL (210) 568-8122 FOR CHARTER BUSES IN SAN ANTONIO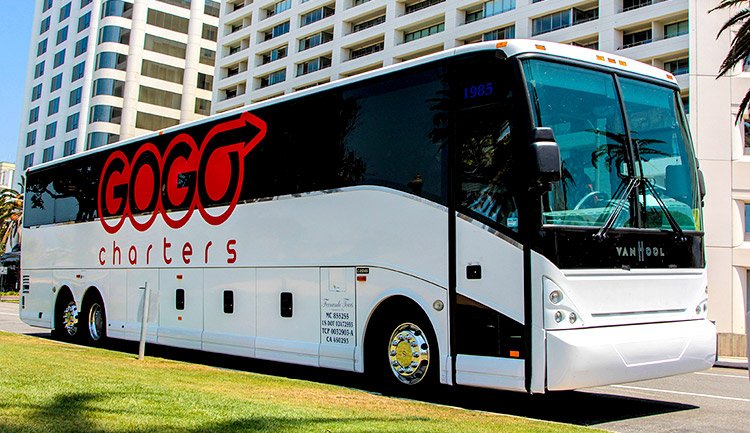 Rent Your San Antonio Charter Bus
As the third largest city in Texas, San Antonio receives more than 28 million visitors every year. Due to its high number of visitors, San Antonio's public transportation is not necessarily the best tool for getting around, especially when in a group. GOGO Charters is always ready to help anyone searching for reliable, comfortable, and safe group transportation services in San Antonio. Need a last-minute bus rental? In most cases, we can secure a bus for groups in 2 hours or less.
We charter minibuses designed to carry up to 35 passengers, and charter buses that can carry up to 56 passengers. People searching for unique vehicles for their events often come to GOGO Charters to rent elegant buses. Choose to order your San Antonio bus rental from GOGO Charters, and rest assured that you're working with the best company in the city.
Corporate Transportation in San Antonio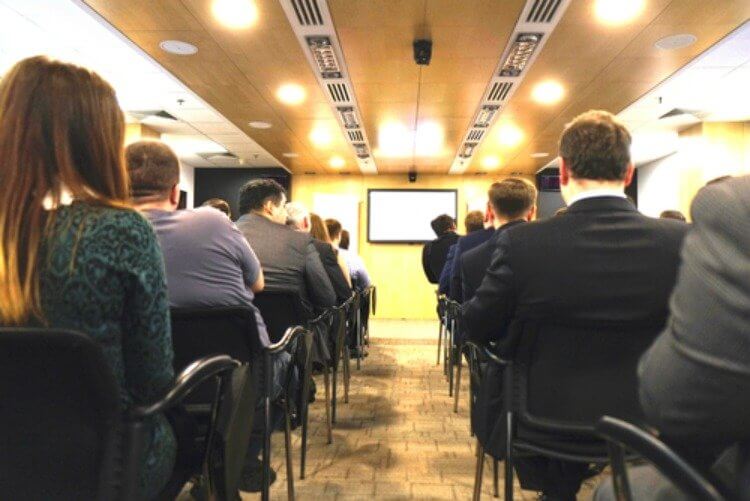 Trade shows, conferences, and major corporate events are easier to attend than ever. In the past, you may have worried about how you would ever be able to transport an entire staff from one location to another, but now the solution is simpler than ever--book all event transportation services with GOGO Charters.
Our access to a wide range of charter and minibuses gives us the ability to find transportation that matches your needs. We understand that your corporate team can range anywhere from a few dozen to several hundred employees, and that's exactly why we make it our responsibility to retain access to a fleet of buses that are constantly on call.
Your bus will have enough room for your entire team, their luggage, and all of their equipment. Don't be afraid to ask your driver to take you on a tour of San Antonio's landmarks and attractions after the events. Your employees deserve to experience an equal balance of work and fun, and we make that easier to do.
When you need to get your employees to and from the airport and hotel, GOGO Charters is well equipped to handle that as well. While most public shuttles will only operate between certain hours along a fixed route, GOGO Charters will allow you to personalize your itinerary and travel according to your own schedule.
For anyone riding a shuttle that has concerns about getting work done, there's a solution for that too. Depending on your requirements, you can receive access to on-board WiFi and power outlets. Now, your team can be just as productive on the road as they are in the office. Plug in your laptop, stay connected, and accomplish every goal you have set for the day.
Your employees deserve to unwind and have some fun after a long day of conferencing and work. Bring some balance to their lifestyle and schedule a day trip to explore some of San Antonio's greatest attractions. Once you set a time and location, a GOGO Charters reservation specialist will find a driver and coach that matches your requests and assign them to you. Meet up at your office, a hotel, or anywhere else you desire, and show your employees how much you appreciate them.
Private Bus Rentals Made Easy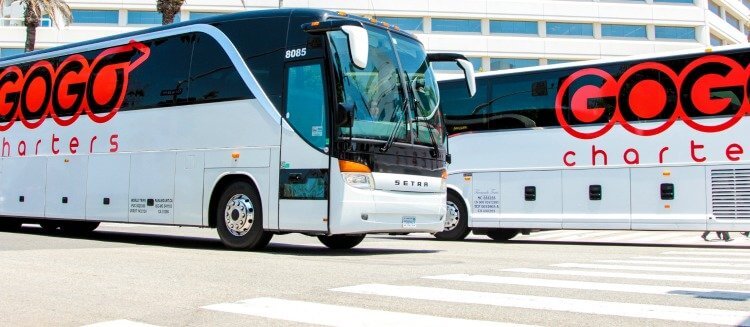 You're probably used to using traditional school buses for your school's field trips, but there's a more efficient, reliable solution within reach. Book a charter bus and see how different your transportation experience is for private events. Your students' safety is always our top priority, which is why booking a charter bus with GOGO Charters is one of the best things you can do. We've logged 5 millions of miles on the road and have a record of 0 accidents.
Not only will your students be safe riding with us, but they will also experience comfort on a new level. Request amenities such as WiFi, restrooms, air conditioning, added legroom, storage space, DVD players, and more. Ride with us knowing that your children will be safe, comfortable, and entertained.
Reliable transportation for church events is equally as important. As church members, your community counts on you to make a positive impact and influence changes in the lives of those around you. With such responsibility, the last thing you need to worry about is transportation for your community outreach events. Whether it's a mission trip, convention, retreat, fundraiser, or anything in between, GOGO Charters's reservation services are here to make sure that everyone involved enjoys a safe, comfortable trip.
Organizing family reunions just got a lot easier. When handling logistics for family reunions, you're often dealing with accommodations for hundreds of people at a time. When working with this many people, rideshare apps, public transportation, and taxis are out of the question. Book a charter bus with GOGO Charters and you'll instantly see how simple transportation can be. When you create your itinerary, you're free to give us customized routes, pickup and dropoff locations, and times of travel that will ease your day. Use the extra time you'll have to bond with your family and make lifelong memories.
Simplify Wedding Transportation for Guests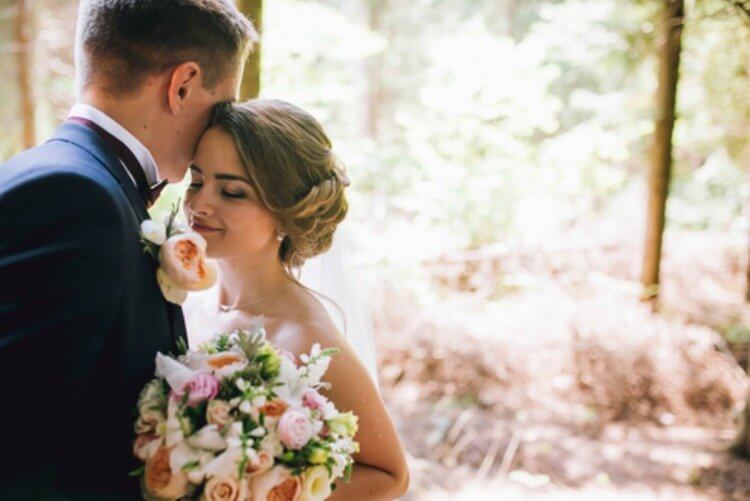 Planning a wedding is one of the most exciting, yet stressful times of your life. Getting everything in order can be tough, but not every part has to be. If you've been wondering how you're going to get wedding transportation in order, there's a simple solution: GOGO Charters. We'll streamline your group transport, giving you the option of picking up your out of town guests from the airport and dropping them off at whatever hotel or lodging area you choose. If your guests are all coming from the same place, you can even book a route that picks each guest up along the way. Save time and money by choosing GOGO Charters.
If you're celebrating an engagement party, you'll be delighted to know that a GOGO Charters charter or minibus is the perfect option for your group. Minibuses may transport up to 18 people while charter buses can have up to 56, so no matter how big your group is, GOGO Charters can accommodate all parties involved. Don't make your guests pay more than they have to with taxis, rideshares, or public transportation. Keep the group united with GOGO Charters.
Bachelor and bachelorette deserve easy transportation as well. We know how important it is that you and your guests have fun together in a safe, stable environment. Avoid any road risks associated with partying and get a driver that can transport you safely. When you contact your reservation specialist at (210) 568-8122, ask about the rules for your bus, as you may even be able to party on the bus with games, drinks, and more.
Attend Sports Events with Ease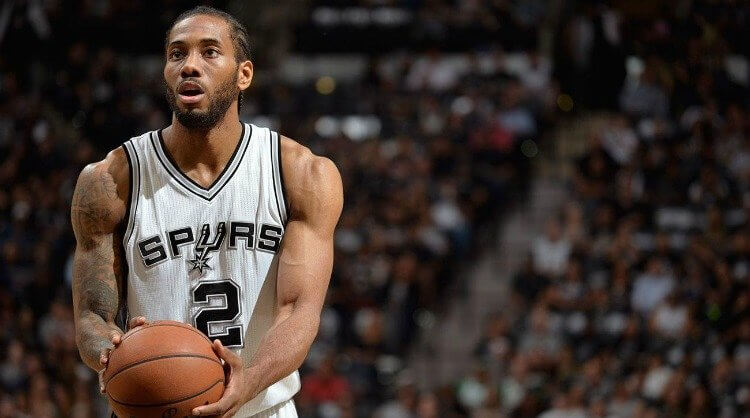 If your sports team is scheduled to play in a tournament but you're unsure of transportation, look no further than GOGO Charters. We have the resources available to move your team, coaches, and training staff quickly and easily, regardless of size. Smaller teams may be more inclined to reserve a minibus, while larger teams may find a charter bus to be a more suitable solution.
Family and friends of the team will also be delighted to find that they can ride along to the game as well. Not only will they be able to travel the same route as the team, but they'll also be given access to a number of amenities available upon request, such as WiFi and TV. Make sure that the family is able to ride in style, comfortably.
Local sports fans will also be glad to know that GOGO Charters can simplify transportation to and from their favorite team's games. Whether you love the San Antonio Spurs, Stars, Rampage, or any of the other professional and semi-pro teams in the area, rely on GOGO Charters to get you there. Instead of relying on expensive taxis or rideshare apps, trust us to handle your sports transportation, getting you exactly where you need to go in a timely manner.
Discover Charming San Antonio
The city of San Antonio impresses visitors with its numerous fine art museums, landmarks, beautiful neighborhoods, and amusement parks. With so much to see and do, you need a reliable transportation company like GOGO Charters to act as your personal limo service. See everything San Antonio has to offer.
Take a Ride to the San Antonio Riverwalk
The Riverwalk is one of the most popular attractions in San Antonio, attracting locals and tourists from across the nation on a weekly basis. Lined with bars, shops, restaurants and art, the walkway is considered to be one of the most important cultural staples in Texas. Explore the Riverwalk with your closest family and friends, and trust GOGO Charters to get you there efficiently. Call us today at (210) 568-8122 and we can find the perfect minibus to get you to San Antonio's biggest attractions.
Sights and Landmarks: The King William historic area situated south of downtown is one of the most sophisticated residential areas in San Antonio. Reserve a luxury coach and take a moment to admire the superb mansions lining King William Street. Afterward, take a moment to visit the Alamo, a battleground forever engrained in American history.
Museums: A visit to the San Antonio Museum of Art is a great way to continue your cultural tour of San Antonio. Next, head to the Blue Star Contemporary Art Center and to the Marion Koogler McNay Art Museum. Museo Alamendo is a popular destination among visitors, as is Buckhorn Saloon and Museum. Contemporary art from Mexico is ready to be discovered at the Instituto de Mexico, while the Southwest School of Art & Craft exhibits and sells beautiful handicrafts. If you're in town with kids, include the San Antonio Children's Museum and Witte Museum on your "must-see" list. They will love it there!
How Much Does a Bus Rental in San Antonio Cost?
The price of your charter bus depends on several factors like your starting location, distance, number of passengers, and more. You'll find a detailed breakdown on our comprehensive pricing guide.
For example, a trip from San Antonio to Dallas may cost around $2,189 while a trip to New Orleans may cost $4,346. For a custom quote for your group, call us anytime at (210) 568-8122!
A Professional Charter Bus Rental Company
To be sure that you will enjoy a comfortable and safe ride, rent a charter bus from GOGO Charters, a professional San Antonio charter bus company that can guarantee a successful bus rental. We're experts in providing transportation for trips of all types, including weddings, business trips, sporting events, school events, and other private outings. Call today at (210) 568-8122 to provide us with the details of your bus rental, as well as information about journeys to other locations in Texas, including Austin, Dallas, Corpus Christi, and Houston.
Rent your charter bus now:
(210) 568-8122
You may have seen us featured in: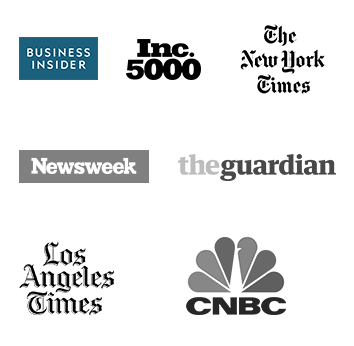 Calculate Rates
from San Antonio, Texas
Last Minute
Prices
Roundtrip

From: San Antonio,TX

To: Austin,TX

Roundtrip

From: San Antonio,TX

To: Corpus Christi,TX

Roundtrip

From: San Antonio,TX

To: Dallas,TX

Roundtrip

From: San Antonio,TX

To: Houston,TX

Roundtrip

From: San Antonio,TX

To: Las Vegas,NV

Roundtrip

From: San Antonio,TX

To: New Orleans,LA

Roundtrip

From: San Antonio,TX

To: Orlando,FL

Roundtrip

From: San Antonio,TX

To: Washington DC,DC
Gogo Charters San Antonio

10415 Perrin Beitel Rd Suite 101, San Antonio, TX 78217, USA

(210) 568-8122
Helpful Bus
Rental Resources
Latest
Blog Posts