Here are just a few of the companies we've worked with: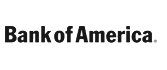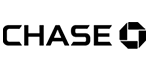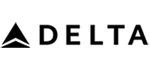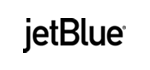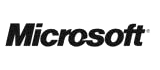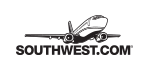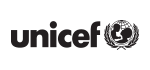 Charter Bus Travel in San Antonio
Just a short drive south of the small, eclectic city of Austin, Texas you'll find San Antonio, the second largest city in the state behind Houston. With so much ground to cover, consider a charter bus from GOGO Charters to get you where you need to be on time and in style.
Visitors flock to San Antonio to see the San Antonio Spurs play at the AT&T Center, exchange vows along the River Walk, or train at the U.S. military's Joint Base San Antonio. Nicknamed 'Military City, USA,' this incredibly patriotic city has a 300-year military history ("Remember the Alamo!") and is homebase to one of the largest military populations in the nation.
When you're planning a visit to the Alamo City, arrange a reliable San Antonio charter bus to take you between the dozens of attractions and sites in this grand south-central Texas town.
CALL (210) 568-8122 FOR CHARTER BUSES IN SAN ANTONIO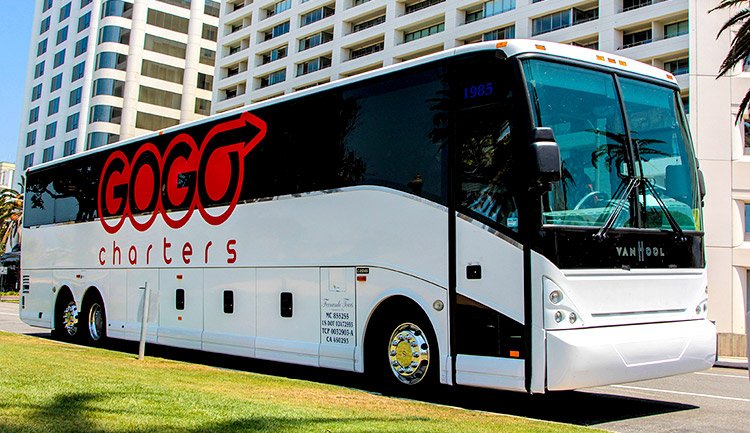 Private Group Transportation in San Antonio
With everything there is to see in San Antonio, a private charter bus is the best way to hit all the best sights and stick to a schedule. Whether you're in town for a wedding, corporate event, sport tournament or school trip, renting a charter bus can alleviate the stress of arranging reliable and efficient transportation. Call (210) 568-8122 to learn more about renting a bus with GOGO Charters and craft an itinerary with our reservation specialists. We'll work with you to arrange the best bus to meet your transportation needs.
San Antonio charter bus options come in various sizes, including high-capacity 56-seat motorcoaches and 18- to 24-passenger minibuses. Choose from buses with amenities like lavatories, WiFi, televisions with DVD players, reclining seats, and power outlets. When navigating to and around a large Texas city like San Antonio, you'll want to relax in an air-conditioned space and let your personal driver focus on the traffic. A charter bus in San Antonio has everything you need to be comfortable and at ease during your trip.
Worry-Free Wedding Transportation
If you're getting married in San Antonio, a private shuttle service between venues will take the load off of both you and your guests when it comes to getting around the city. We know the last thing you need to think about on your big day are the details of logistics like traffic, gas, and navigation. Renting a charter bus with a personal driver is the simplest way to ensure transportation to your wedding is flawless.
One of San Antonio's most popular and enchanting spots for saying "I do" is Marriage Island along the San Antonio River Walk. A charter bus can easily shuttle your guests through the busy city streets to this heart-shaped islet in the middle of Downtown.
You can also arrange a charter bus to bring guests from the San Antonio International Airport straight to their hotel, and work with your driver to set a multi-day schedule for pick up and drop off at the rehearsal dinner, wedding venue, and reception, anywhere in or around the city. Whether you're tying the knot in the heart of downtown or out in Texas Hill Country, you can rely on a charter bus in San Antonio to get you there.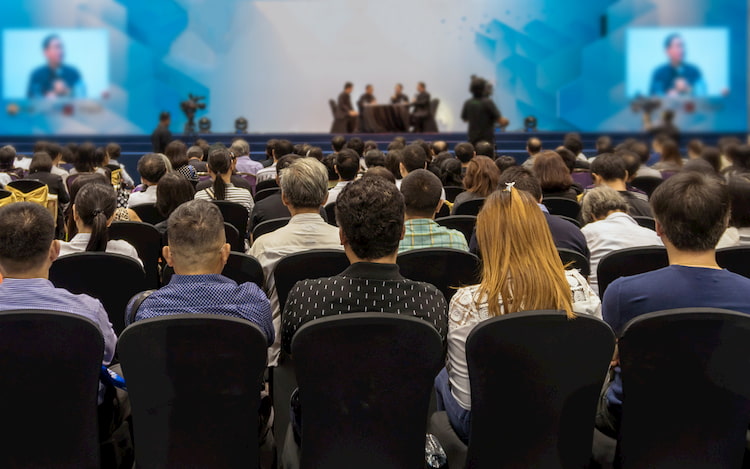 Charter Bus Rental for San Antonio Corporate Events
Trade shows, conferences, and major corporate events are easier to attend than ever. If you're in town for an industry summit at the Henry B. González Convention Center or enjoying a company outing at SeaWorld San Antonio, a charter bus from GOGO Charters will get you and your team there safely and on time.
When you call us at (210) 568-8122, a reservation specialist will give you a free quote and work with you to create a seamless itinerary for your event. GOGO Charters has access to a fleet of motorcoaches and minibuses ready to transport a few dozen or a few hundred employees. They'll have plenty of room for their luggage and any equipment they might need, and when you choose a charter bus with on-board WiFi and power outlets, you'll be just as productive on the road as you are in the office.
Easy Travel to San Antonio Sporting Events
Is your sports team headed to San Antonio to play in a tournament? Consider a charter bus from GOGO Charters to get you there. We have the resources available to easily transport your team, coaches, training staff, fans, and all of their luggage and sporting equipment. If your team will need to bring along bulky football gear, big soccer nets or heavy baseball bags, rent a large motorcoach and pile it all in to the luggage bay.
Local sports fans will also be glad to know a charter bus in San Antonio can get them safely and easily to the big game. Rather than risk missing the start of the big game by using public transit or a rideshare app, pile the whole family, the office or league team into a reliable, private charter bus and head into town to cheer on the Spurs or the Stars.
San Antonio Field Trip Transportation Made Simple
There's no shortage of fun and educational experiences in San Antonio. Your students, summer campers or scout troop will love to spend the day exploring the Alamo, the DoSeum, or the San Antonio Zoo. Renting a bus from GOGO Charters will set you and your group up for a successful trip into the city, and take away all of the stressful logistics of planning transportation. We'll work with you to set a schedule from drop off to pick up so you won't have to worry about your students getting home on time in the afternoon. They'll also love the chance to enjoy a favorite movie during their trip on a charter bus equipped with TVs and a DVD player.
Exploring Southern Texas by Bus
Austin isn't the only city near San Antonio within a few hours' drive. San Antonio is a major hub in south-central Texas and acts as a gateway to a variety of historical and cultural highlights along the southern border of The Lone Star state. Call (210) 568-8122 to rent a private charter bus and visit any of these unique Texas towns: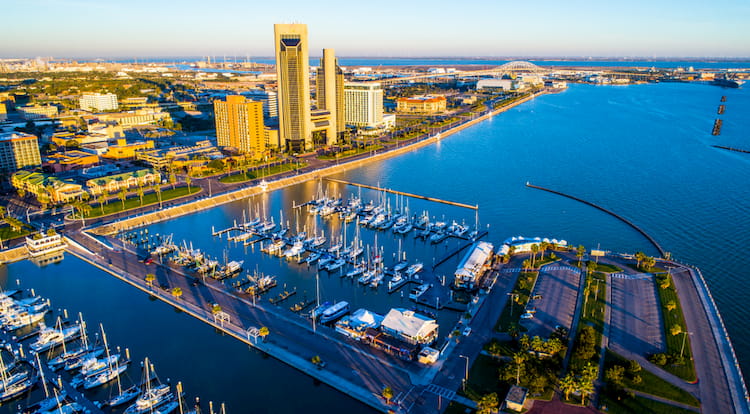 This beautiful beach town is home to a number of unique attractions like the Texas State Aquarium. Head to North Beach to visit the aquarium and tour the USS Lexington, a historic World War II aircraft carrier.
A summer hotspot on the border of Mexico, Laredo attracts visitors looking to spend a day learning about history and having outdoor adventures. Lake Casa Blanca is a popular gathering spot for fishing, camping, and mountain biking.
McAllen is a small city with a lot of character. While you're there, spend some time at the Quinta Mazatlan, a Spanish Revival mansion the city turned into a sanctuary for native birds and plants.
Visit The Alamo in San Antonio
When making your San Antonio itinerary with one of GOGO Charters' reservation specialists, don't forget to add The Alamo -- the most visited attraction in Texas -- to your list. This free-to-visit legendary fortress is best known as the site of the Battle of the Alamo, a pivotal event during the Texas Revolution. Today, visitors can tour the original footprint of the Spanish mission complex and see The Phil Collins Collection, a vast exhibition of Alamo and Texana artifacts collected and donated by British rock star Phil Collins.
The Alamo is a prime destination for educational school field trips, and also boasts ample event space for "Texas-sized" receptions and corporate or military events. Renting a charter bus in San Antonio is a quick and easy way to transport your group together and have everyone on time for your big plans.
Address: 300 Alamo Plaza, San Antonio, TX, 78205
Phone: (210) 225-1391
Travel the San Antonio River Walk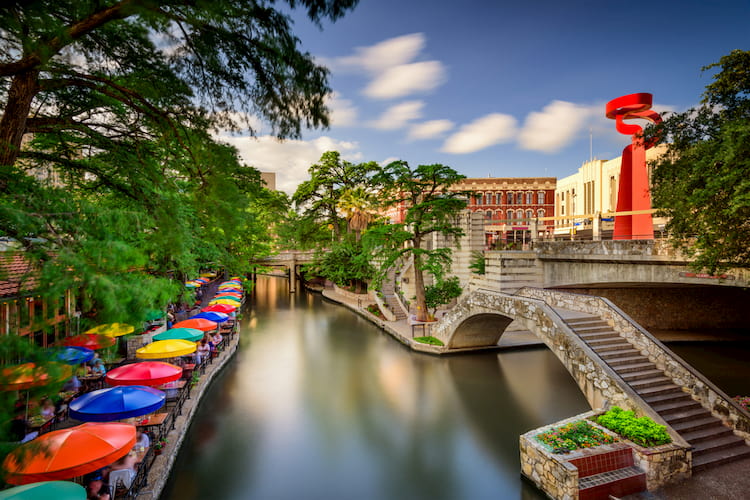 A private shuttle from GOGO Charters can pick you up and drop you off anywhere you want to go along San Antonio's River Walk. This city park and promenade is made up of 15 miles of walkways along the banks of the San Antonio River, and passes dozens of the city's most notable attractions, restaurants and shops. It's largely considered one of the most important cultural staples in Texas, and is nicknamed "The Venice of America."
Arrange your private charter bus to drop you off downtown at the Briscoe Western Art Museum in the morning and pick you up after lunch at one of the many bistros and cafes near the city center. In the afternoon, rather than walk the four-miles north, let your personal driver shuttle you to beautiful Brackenridge Park and the San Antonio Botanical Gardens. With dozens of things to do along the San Antonio River Walk, you can craft your ideal itinerary when you call (210) 568-8122 for a free quote and more information about which type of bus from GOGO Charters is right for you.
Explore "Military City, USA" by Bus
San Antonio has a strong military community and is well known for hosting parades and events in honor of the Armed Forces throughout the year. The city is home to Joint Base San Antonio, a military installation with more than 100,000 service members working and training on site. Whether you're traveling in San Antonio to celebrate a loved one's graduation from military training or in town for Celebrate America's Military, the city's annual two-week tribute to the troops every November, renting a private charter bus will ensure you and your group get to your event on time and in style.
Get to Know the Best of San Antonio
You can spend a week exploring San Antonio and still have plenty to see and do. Whether you've come to the city for a corporate event or sports tournament, make sure to add one or two of these notable destinations to your itinerary:
This museum and institution is all about showcasing Texas' best in nature, science and culture. From the bones of dinosaurs that once roamed Texan land to exploring how local geology has changed with time, the Witte Museum puts a poignant spotlight on San Antonio history and growth.
Address: 3801 Broadway St, San Antonio, TX 78209
Phone: (210) 357-1900
Natural Bridge Caverns
The Natural Bridge Caverns are the largest known commercial caverns in Texas and boasts a variety of tours and ways to explore this natural phenomena. The Discovery Tour will bring you 180 feet below ground to see stalagmites and stalactites, while the Adventure Tour will have you climbing, hiking and rappelling.
Address: 26495 Natural Bridge Caverns Rd, San Antonio, TX 78266
Phone: (210) 651-6101
Whether you're visiting for a school field trip or bringing the office out for a well-deserved company picnic, the San Antonio Zoo is a one-of-a-kind experience. It's open year round, and visitors will marvel at more than 750 animal species in special exhibits like Big Cat Valley.
Address: 3903 N. St. Mary's Street, San Antonio, TX 78212
Phone: (210) 734-7184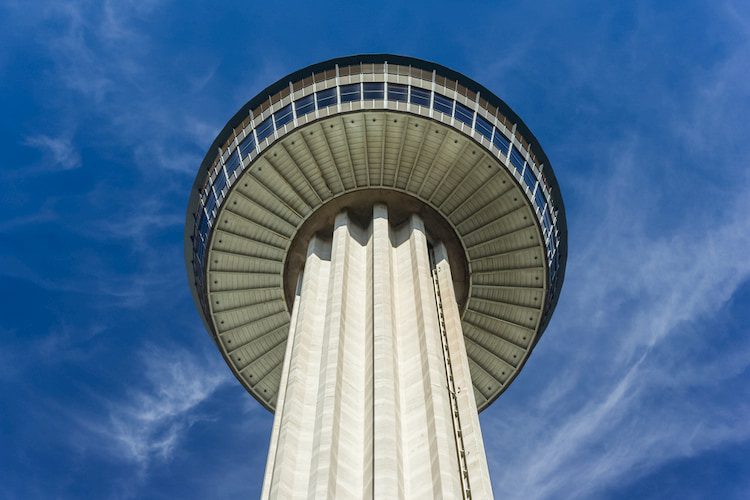 Tower of the Americas
This 750-foot observation tower rises over Downtown San Antonio and is a notable relic from the 1968 World's Fair. Enjoy breathtaking views of the Alamo City from the observation deck, enjoy fine dining at the Chart House Restaurant, or experience Skies Over Texas: 4D Theater Ride.
Address: 739 E. Cesar E Chavez Blvd, San Antonio, TX 78205
Phone: (210) 223-3101
Market Square is the largest Mexican market in the US, filling three blocks on downtown San Antonio with art, apparel, produce and cuisine from over 100 locally-owned shops and stalls. Every weekend they host live music and entertainment you won't want to miss.
Address: 514 W. Commerce St, San Antonio, TX 78205
Phone: (210) 207-8600
Buckhorn Saloon and Museum/Texas Ranger Museum
This historic, Old West-themed saloon and museum is wholesome good fun in the center of San Antonio. Enjoy a day exploring Texas Ranger artifacts and wildlife history exhibits, and dine alongside history in the saloon and bar.
Address: 318 E. Houston St, San Antonio, TX 78205
Phone: (210) 247-4000
Explore San Antonio's Neighborhoods
San Antonio is home to a wide variety of culture and lifestyles across its many neighborhoods. Add a few stops in these cultural hubs to your list before you leave:
Alamo Heights
This neighborhood is one of the oldest in San Antonio and is known for is affluent and refined atmosphere. One of its highlights is the McNay Art Museum, a Mediterranean mansion home filled with works by renowned artists like Gauguin and Picasso.
Downtown
The bustling center of the city is filled with most of what makes San Antonio memorable. Here you'll find The Alamo, the River Walk, and the Buckhorn Saloon & Museum, to name a few hot spots.
King William
This residential neighborhood near downtown is loved for its ornate 19th-century mansions and artsy vibes. Besides marveling at the architecture, go here to grab a pint at the Blue Star Brewing Company or relax at one of the unique coffeehouses.
Southtown
As a neighbor to Downtown San Antonio, Southtown is known as the charming arts district. Visitors and locals alike go here for unique restaurants and shopping, and entertainment events at the Blue Star Arts Complex.
Monte Vista
While Monte Vista has more to offer the resident than the visitor, there's a variety of shops, bars and restaurants worth your while. Make sure to visit the iconic Landa Library, once the private residence of Harry and Hannah Landa, local philanthropists who donated their home and works of art within it to the city as a public library.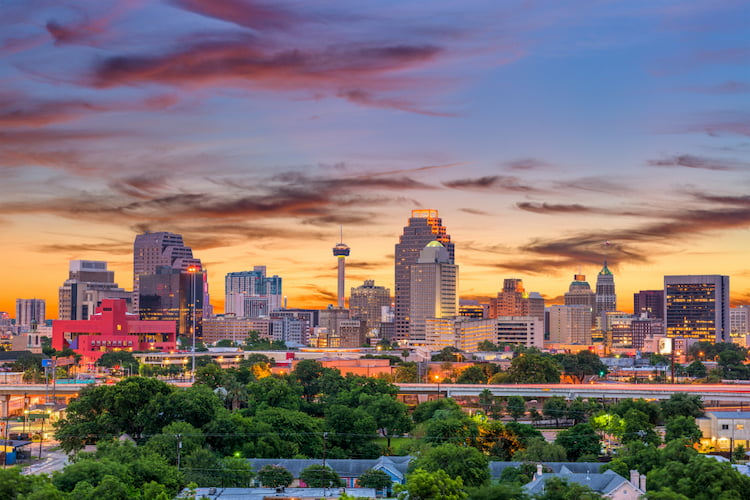 How Much Does a Charter Bus Rental Cost?
The price of your charter bus depends on several factors like your starting location, distance, number of passengers, and more. You'll find a detailed breakdown on our comprehensive pricing guide. For example, a trip from San Antonio to Dallas may cost around $2,189 while a trip to New Orleans may cost $4,346. For a custom quote for your group, call us anytime at (210) 568-8122!
Book Your San Antonio Charter Bus Today
If you want reliable and timely transportation, rent a charter bus from GOGO Charters, a professional San Antonio charter bus company that can guarantee a safe and efficient journey for you and your group. We've arranged it all, from weddings and sporting events to business trips, private outings and field trips. Call (210) 568-8122 to chat with a reservation specialist and get a free quote for your next adventure to San Antonio!
Rent your charter bus now:
(210) 568-8122
You may have seen us featured in: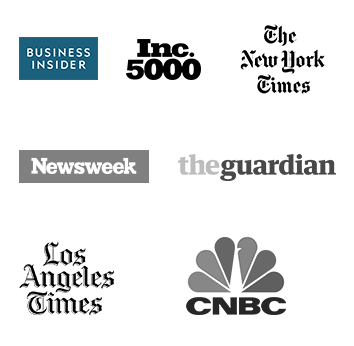 Calculate Rates
from San Antonio, Texas
Example Prices
Roundtrip

From: San Antonio,TX

To: Austin,TX

Roundtrip

From: San Antonio,TX

To: Corpus Christi,TX

Roundtrip

From: San Antonio,TX

To: Dallas,TX

Roundtrip

From: San Antonio,TX

To: Houston,TX

Roundtrip

From: San Antonio,TX

To: Las Vegas,NV

Roundtrip

From: San Antonio,TX

To: New Orleans,LA

Roundtrip

From: San Antonio,TX

To: Orlando,FL

Roundtrip

From: San Antonio,TX

To: Washington DC,DC
Gogo Charters San Antonio

10415 Perrin Beitel Rd Suite 101, San Antonio, TX 78217, USA

(210) 568-8122
Helpful Bus
Rental Resources
Latest
Blog Posts