Here are just a few of the companies we've worked with: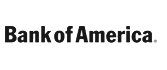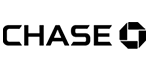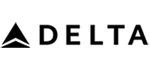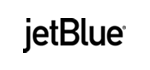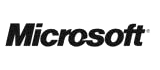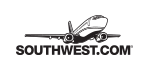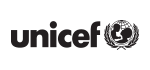 Customize Your Atlanta Bus Rental to Your Needs
GOGO Charters provides access to a wide variety of charter buses, minibuses, and shuttles in Atlanta and beyond, allowing you to choose the best rental option for your group.
With our services by your side, you'll be able to simplify transportation for all types of events and trips in Atlanta, including field trips, corporate conventions, weddings, sports games, private outings, and more.
Our sophisticated reservation system is designed to conglomerate availability from certified local operators, instantly giving you access to more than a thousand buses. Whether you need transportation for a hundred people or a thousand, trust us to get efficient, safe transportation personalized for you.
CALL (404) 425-9570 FOR CHARTER BUSES IN ATLANTA, GEORGIA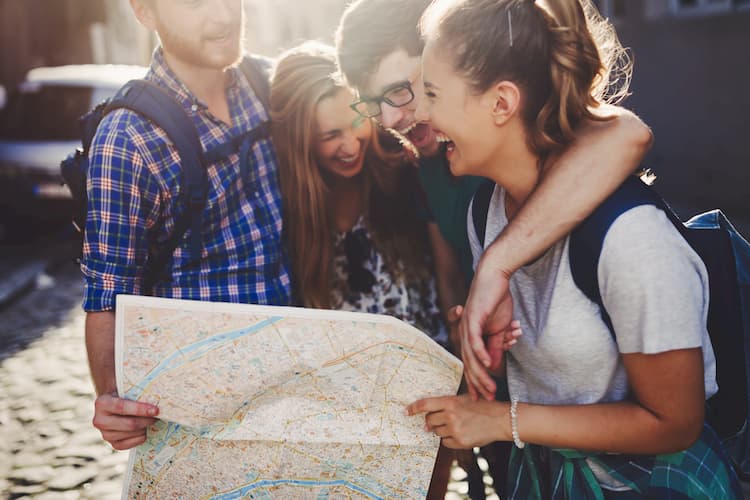 Comfortable Amenities for Every Traveler
When you charter a bus through our services, you can choose from a wide pool of bus models. Rent a bus through GOGO Charters to gain access to amenities such as reclining seats, air conditioning, spacious luggage bays, wide windows, overhead storage bins, and on-board restrooms.
Need an ADA-approved bus rental? Our team will do everything possible to accommodate your group, ensuring that everyone has a comfortable experience regardless of ability.
We're here to make group travel accessible for everyone, so always let us know about your specific needs, and we'll work tirelessly to fulfill your requests. Our booking specialists are on standby at (404) 425-9570 to finalize every detail of your trip.
The Best Buses for Your Atlanta School Field Trip
When planning a field trip in Atlanta, finding the right transportation is key to ensure a smooth and successful travel experience for your school group. Aside from keeping students safe, a charter bus rental will keep everyone comfortable with amenities such as climate-controlled interiors, plush seating, on-board WiFi, power outlets, and more.
Forget riding in a ratty old school bus with jail-like windows and cardboard seats. Instead, invest in a modern charter bus rental that will impress students and chaperones alike.
GOGO Charters has helped facilitate countless school trips in Atlanta, from kindergarten park trips to high school senior retreats.
Since driving in Atlanta can be stressful and a hassle, a bus rental is the perfect way to cease worrying about the traffic on I-85 or navigating the multitude of one-way streets in Downtown and Midtown.
Convenient Corporate Bus Rentals in Atlanta
Atlanta is the business hub of the South and a major destination for business travelers from all over the country.
When preparing a corporate outing, a convention trip, or an employee retreat, it is critical to resolve transportation for the comfort of all members of your group. That is especially true if you want to shuttle around important business clients!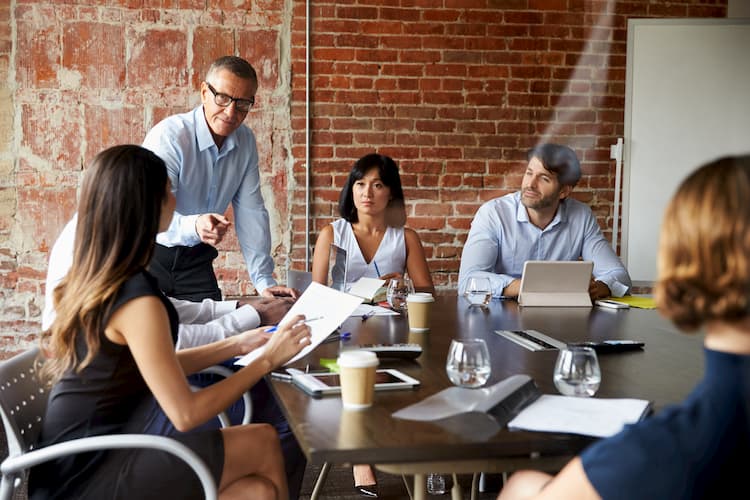 GOGO Charters has worked with all types of corporate clients to help them arrive to meetings, conferences, and other business engagements with utmost punctuality and speed.
As you continue searching for a transportation provider, keep in mind that not all transportation companies will accommodate a large number of people. If your company has upwards of 200 employees, GOGO Charters can assemble an expansive fleet to accommodate everyone at once.
Luxurious Atlanta Wedding Bus Rentals
Local wedding planners consider us a leader in wedding transportation because of our prompt quotes, friendly customer service, and proven success serving countless weddings and get-togethers in Atlanta.
If you're a bride planning everything on your own, let us take transportation off your plate. We'd be honored to be a part of your big day and shuttle your guests to the beginning of your Happily Ever After.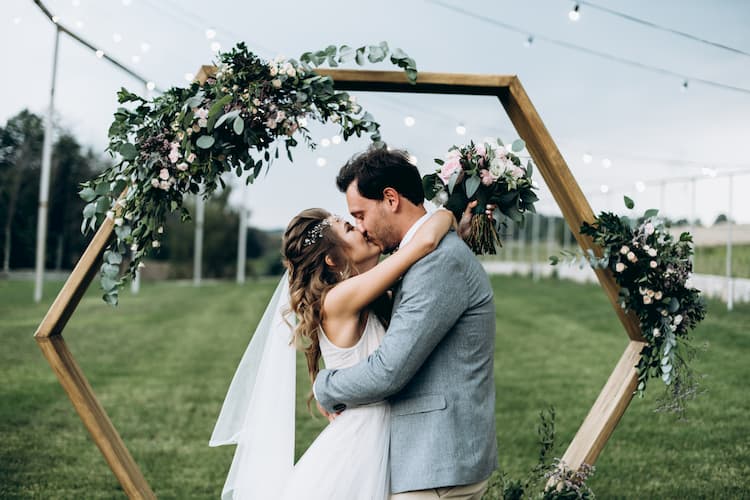 From private guest shuttles to bus rentals for your Atlanta bachelor or bachelorette party, we've got you covered. Each bus comes stocked with amenities befitting a royal entourage. Let your bachelor party and wedding guests enjoy the comforts of an Atlanta wedding bus rental.
Enjoy scenic views of Atlanta from your wide windows, and cease worrying about your alcohol intake. With GOGO Charters at your side, you'll be able to drink and be merry without stressing about finding a designated driver. What better way to begin and end your wedding than with a bit of merrymaking?
Take a Bus to Atlanta United FC Games
Visiting Atlanta during the soccer season? Watching an Atlanta United game is a must! Though founded only in 2014, this soccer team has quickly garnered numerous accolades after winning the MLS Cup in 2018.
Atlanta United matches have the highest average attendance numbers over any other professional soccer team, which makes their games a must-see even for those who don't call themselves fans of soccer.
Beware, though—traffic around Mercedes Benz Stadium can be trying, even for the most seasoned of Atlanta drivers.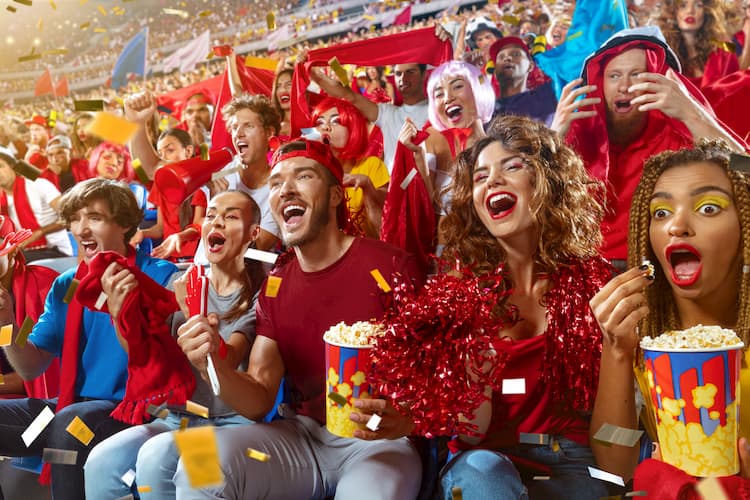 Rent a bus with GOGO Charters to watch upcoming matches between Atlanta United and a competing soccer team.
Don't worry about trying to find parking at the Stadium, which can be pricey and inconvenient. We'll drop you off near the entrance, allowing you to enjoy the game without worrying about resolving the logistics. GOGO Charters is here to do that for you and more.
Visit CNN Center and Centennial Park
A visit to Atlanta isn't complete until you visit CNN Center and Centennial Park. Here, you will not only explore two of Atlanta's top tourist destinations, but other nearby attractions as well, such as the World of Coca-Cola, the Georgia Aquarium, and the Children's Museum of Atlanta.
With a bus rental from GOGO Charters, you'll be able to enjoy these attractions without worrying about driving in Atlanta's one-way streets or finding parking in Midtown or Downtown.
Take Part in Quirky Meetups and Shake Up Your Routine
Hop on over to Atlanta for a weekend and attend one of the many Meetup events happening in this bustling city. From science fans to soccer hobbyists to hikers looking to find the next best hike near ATL, Meetup has the perfect event prepared for you. Let GOGO Charters shuttle you and your group to any Meetup event when you're here.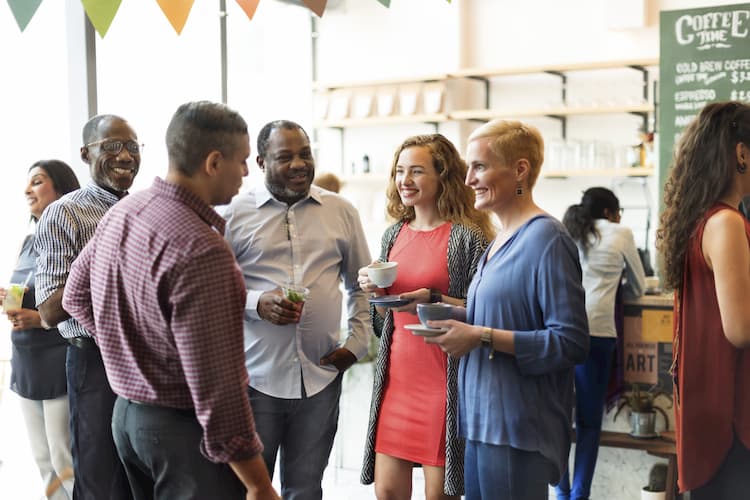 Fight for Your Beliefs in Style
Every year, Atlanta hosts some of the most prominent protests in the country. No matter what you believe in—whether improving bike safety and ending homelessness in Atlanta's inner-city districts—there's something to fight for in The ATL.
Round up a group of your friends and rent a minibus with GOGO Charters to facilitate your travels to any Atlanta protest that gets your blood pumping. Since these events can get crowded, a car isn't a viable form of transportation, especially for demonstrations that don't take place in a predetermined venue.
A bus rental from GOGO Charters will allow you to arrive to any street in the Downtown area where the protest begins. Don't worry about driving or trying to find parking. Instead, focus your energy on fighting for justice with GOGO Charters at your side.
Popular Atlanta Neighborhoods
Now that you've gotten a taste of the transportation services we offer in Atlanta, allow us to give you the inside scoop on everything inside the Perimeter. Here's our short travel guide on Atlanta's top neighborhoods.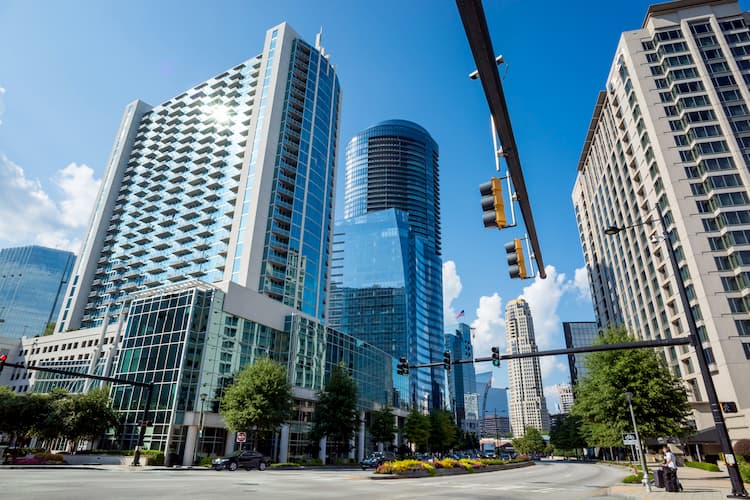 Buckhead Forest
Buckhead Forest is known as the Beverly Hills of the South, and with good reason: it's affluent, beautiful, and it offers some of the best nightlife experiences. If you're looking to get a taste of luxury without traveling too far, then a visit to Buckhead is a must-do! The best eateries around here are South City Kitchen, Bistro Niko, and Seven Lamps. Don't forget to stop by the renowned Lenox Mall, where locals have spotted multiple famous people.
Atlantic Station
Atlantic Station is quaint fully walkable by foot, but don't be fooled: this premier shopping destination is chock-full of restaurants and experiences for you to enjoy. From the Millennium Gate Museum to Kilwin's Ice Cream, everyone in your group will find something to love. Part of the Atlantic Station experience is letting yourself walk around and enjoy your surroundings without hurrying about or filling every second with an activity. Plan to spend an entire day here, but be warned: parking can get expensive!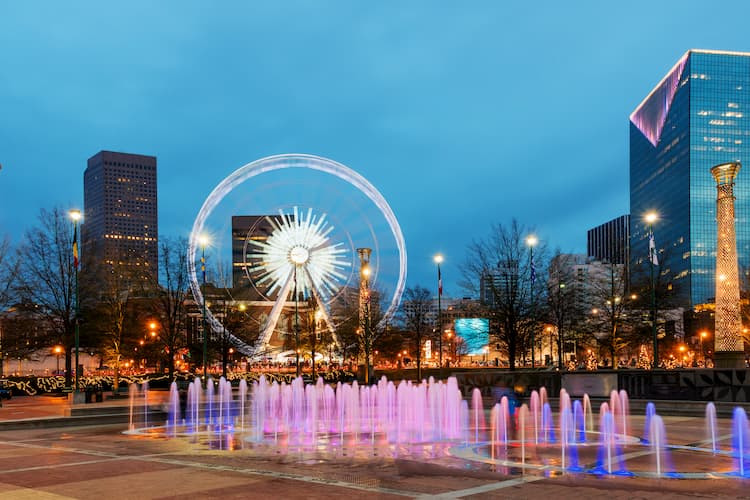 Midtown
A visit to Atlanta isn't complete without a stop in Midtown: one of the most beautiful districts in the city and home to a few of the South's top cultural institutions, including the High Museum of Art, The Center for Puppetry Arts, and the Atlanta Botanical Garden— Midtown is a great spot to visit for any type of group. Some of the area's top restaurants include Ecco Midtown, The Lawrence, and The Melting Pot. We wouldn't recommend driving here— parking is not only expensive, but the traffic can be unbearable for out-of-towners.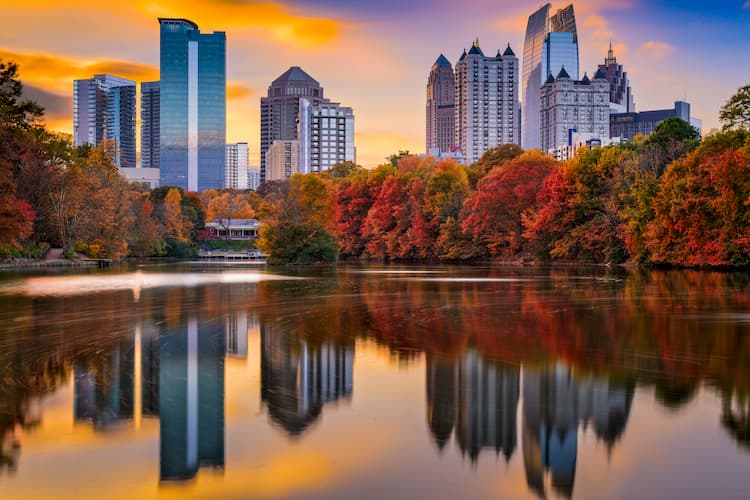 That's why a bus rental is the best way to travel to Midtown. Though the district boasts great MARTA connectivity, the trains can often run late. Molding your itinerary to the public transportation schedule is not a great way to streamline your trip, so we definitely recommend either an Atlanta bus rental for your group.
Decatur
Despite Decatur's youthful vibe, it's a well-established district with a history reaching back well before the Civil War. Almost as affluent as Buckhead, Decatur is home to the acclaimed Fernbank Museum of Natural History and the historic Decatur Square. Some of our favorite spots here include Twain's Brewpub & Billiards, Dancing Goats Coffee Bar, and The Iberian Pig.
Little Five Points
Among all Atlanta neighborhoods, Little Five Points is in an entire category of its own. Striking the balance between hip and established, this district packs quite the punch for travelers. Little Five Points is the home of regionally renowned restaurants such as The Vortex, Tijuana Garage, and Wrecking Bar Brewpub, but the fun doesn't end with the amazing food. If you take a walk around, you'll find some of the most eclectic shops inside the Perimeter. Stop by Junkman's Daughter, Psycho Sisters, and Stefan's Vintage Clothing to get a glimpse into the kind of Atlantans who call Little Five Points home.
Popular Trips Out of Atlanta, Georgia
Sometimes you might want to leave Atlanta. We understand. There is plenty to explore elsewhere!
Below are our most popular bus rentals out of Atlanta, GA, and their estimated fees. Keep in mind that charter bus prices depend on a variety of factors, including availability, number of passengers, and special requests.
Charter Bus from Atlanta to Orlando
The estimated round-trip fee for a charter bus rental from Atlanta to Orlando is $3511.
One of our most popular trips, a group road trip to Orlando can be the perfect way to jumpstart your vacation at Universal Studios or any other Orlando resort.
Charter Bus from Atlanta to Miami
The estimated round-trip fee for a charter bus rental from Atlanta to Miami is $5830.
Don't subject your group to riding on a Greyhound bus for this one. Atlanta is over 650 miles away from Miami, totalling more than 10 hours riding in a car or bus. With a bus rented through our services, you could make your trip to Miami a two-day adventure, stopping by Valdosta or Gainesville for a much-needed night's rest before heading to your final destination.
Charter Bus from Atlanta to Washington DC
The estimated round-trip fee for a charter bus rental from Atlanta to DC is $5107.
Similar to Miami, this trip can be taxing for those who purchase a bus or train ticket, so a private bus rental would be a better choice. The ride can be over 10 hours long, so plan to stop overnight at Charlotte or Durham. Keep in mind that you would have to provide room and board for your driver!
Charter Bus from Atlanta to New York
The estimated round-trip fee for a charter bus rental from Atlanta to NYC is $7591.
The longest of our trips and the most popular of our destinations, a bus rental to New York City can clock in at upwards of $7,500. This fee may look steep, but if you bring 50 passengers on board, the per-person fee would only be around $150, which is barely more than a round-trip Greyhound ticket.
You would also get first-class comforts such as reclining seats, individual power outlets, elbow room, and a driver running entirely on your schedule, meaning no waits at crowded, dirty terminals or running the risk of missing your ride. Recommended stops for this mammoth trip include Charlotte, Richmond, and Baltimore, but if you'd like to do it all at once, no worries— we'll arrange to switch your driver halfway through the trip to ensure the safety of your group.
At GOGO Charters, You Come First
We at GOGO Charters pride ourselves in our commitment to your group's happiness, so if you're need a bus in Atlanta or simply want to chat about how we can make your trip easier, call us today at (404) 425-9570 to start a conversation with your dedicated booking specialist. We're so committed to you, we're within reach 24/7. We're always ready to help you with your quote requests, your travel woes, and your questions about your future trip.
Rent your charter bus now:
(404) 425-9570
You may have seen us featured in: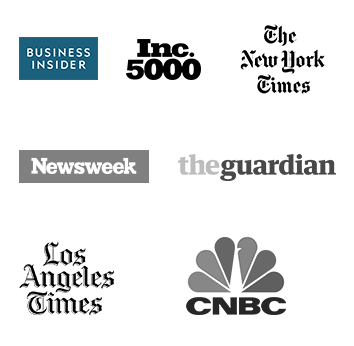 Calculate Rates
from Atlanta, Georgia
Example Prices
Roundtrip

From: Atlanta,GA

To: Albany,NY

Roundtrip

From: Atlanta,GA

To: Baton Rouge,LA

Roundtrip

From: Atlanta,GA

To: Charlotte,NC

Roundtrip

From: Atlanta,GA

To: Chicago,IL

Roundtrip

From: Atlanta,GA

To: Dallas,TX

Roundtrip

From: Atlanta,GA

To: Houston,TX

Roundtrip

From: Atlanta,GA

To: Miami,FL

Roundtrip

From: Atlanta,GA

To: Nashville,TN

Roundtrip

From: Atlanta,GA

To: New York,NY

Roundtrip

From: Atlanta,GA

To: Orlando,FL

Roundtrip

From: Atlanta,GA

To: Philadelphia,PA

Roundtrip

From: Atlanta,GA

To: St Louis,MO

Roundtrip

From: Atlanta,GA

To: Washington DC,DC
GOGO Charters Atlanta

3060 Pharr Ct N Northwest #12, Atlanta, GA 30305, USA

(404) 425-9570
More About Group Travel in Atlanta
Helpful Bus
Rental Resources
Latest
Blog Posts